Quincy Jones Wants Donald Glover to Play Him in a TV Series
He has also Netflix and CBS specials in the works.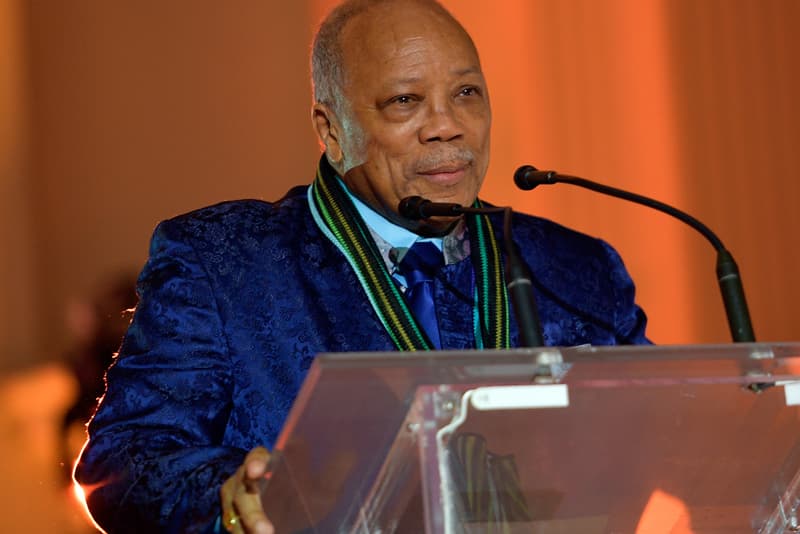 With award-winning musical projects, critically-acclaimed, successful TV programs, and blockbuster movies already in his resume, Donald Glover is well on his way to creating an iconic, storied career. Now, one of entertainment's greatest living legends is hoping the 34-year-old will play him in his biopic.
Speaking to Chris Heath for an expansive new GQ feature, Quincy Jones reveals that he wants Donald Glover to play him in a forthcoming ten-part TV miniseries about his life. "I never been this busy in my life," Jones tells Heath. "We're doing ten movies, six albums, four Broadway shows, two networks, business with the president of China, intellectual property. It's unbelievable, man."
Currently in the "prospective" stage of its development, the series has yet to be officially announced by any company. Along with the aforementioned efforts, Jones is also involved with an Oprah-hosted CBS special and Netflix documentary.
Besides Quincy Jones' desire to have Donald Glover portray him on television, the GQ piece also features a vast array of incredible anecdotes, Jones' thoughts on today's most notable musicians, his experiences with some of history's defining figures and more.
Last year, Jones made in an appearance in the star-studded Matt Schrader film Score: A Film Music Documentary.