North & South Korea to March Under One Flag at the 2018 Winter Olympics
With the possibility of forming a joint ice hockey team.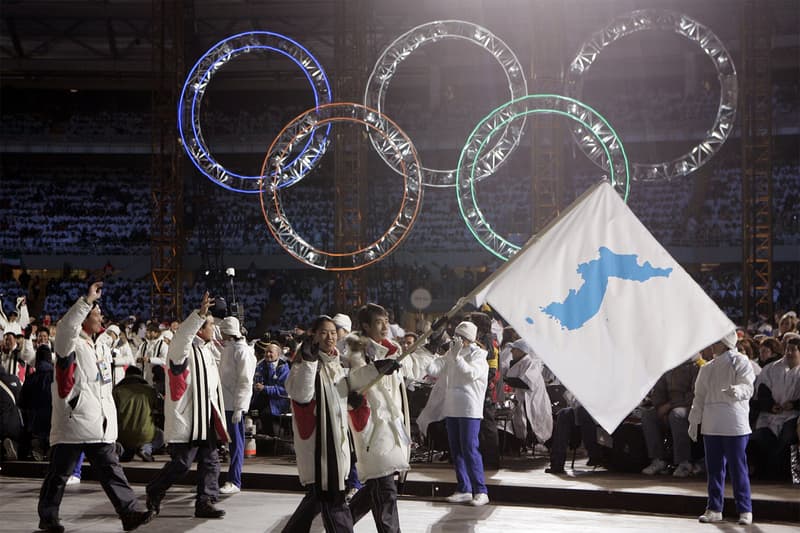 Amid the ballooning tension over Kim Jong Un's nuclear arms program, North and South Korea announce they'll march under a single flag at the upcoming 2018 Winter Olympics in Pyeongchang.
The "unification flag" predominantly sports a white hue with the silhouette of both countries highlighted in blue. This marks the first time in 11 years that the rivaling nations banded together for the opening ceremony. Not to mention, North and South Korea are also eyeing a joint women's hockey team for the games. Officials from both countries are slated to take the agreement to the Olympic Committee in Switzerland this weekend for final approval.
Moreover, according to the New York Times, "The North will send 230 supporters to the Games, and negotiators agreed that supporters of both Koreas would root together for athletes from both countries." The 2018 Winter Olympics in South Korea will commence on February 9.
For more Winter Olympics news, check out Nike's "Medal Stand" collection for Team USA.