CMMN SWDN Presents More Off-Kilter Menswear for Fall/Winter 2018
The Swedish brand continues to undermine tailored clothing with forward-thinking designs.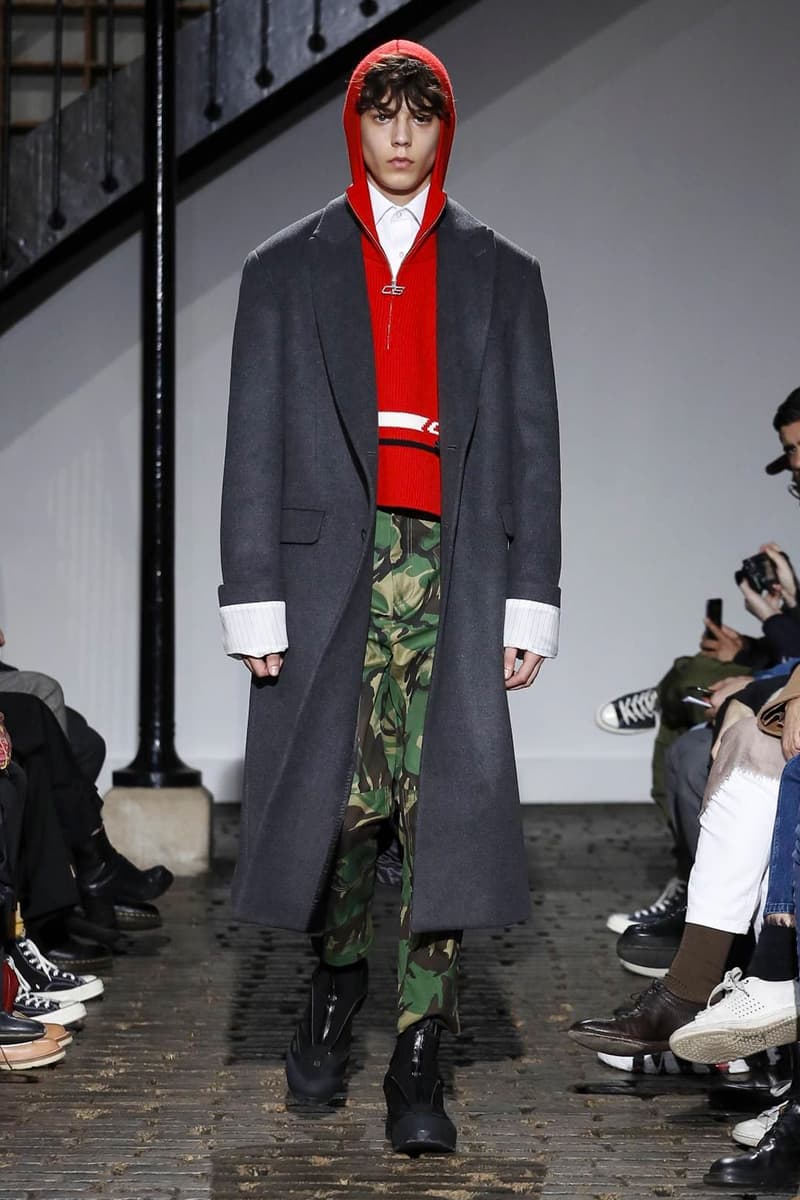 1 of 22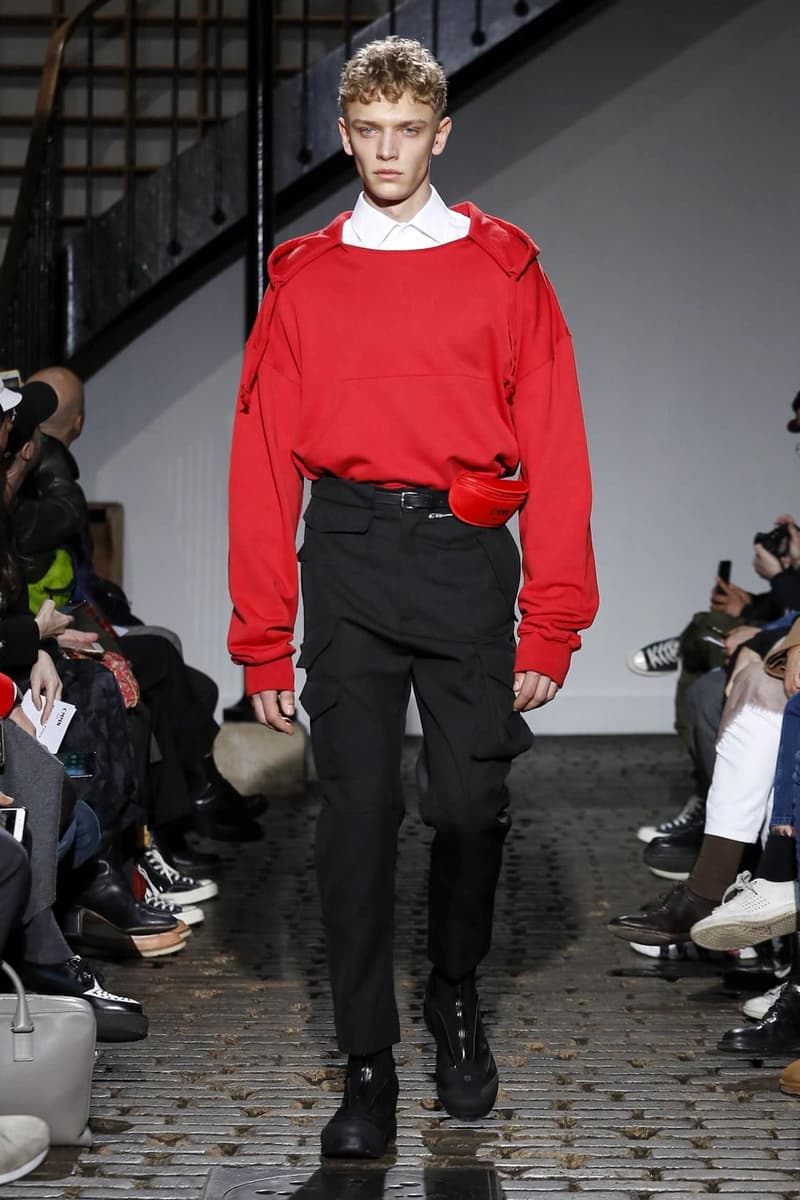 2 of 22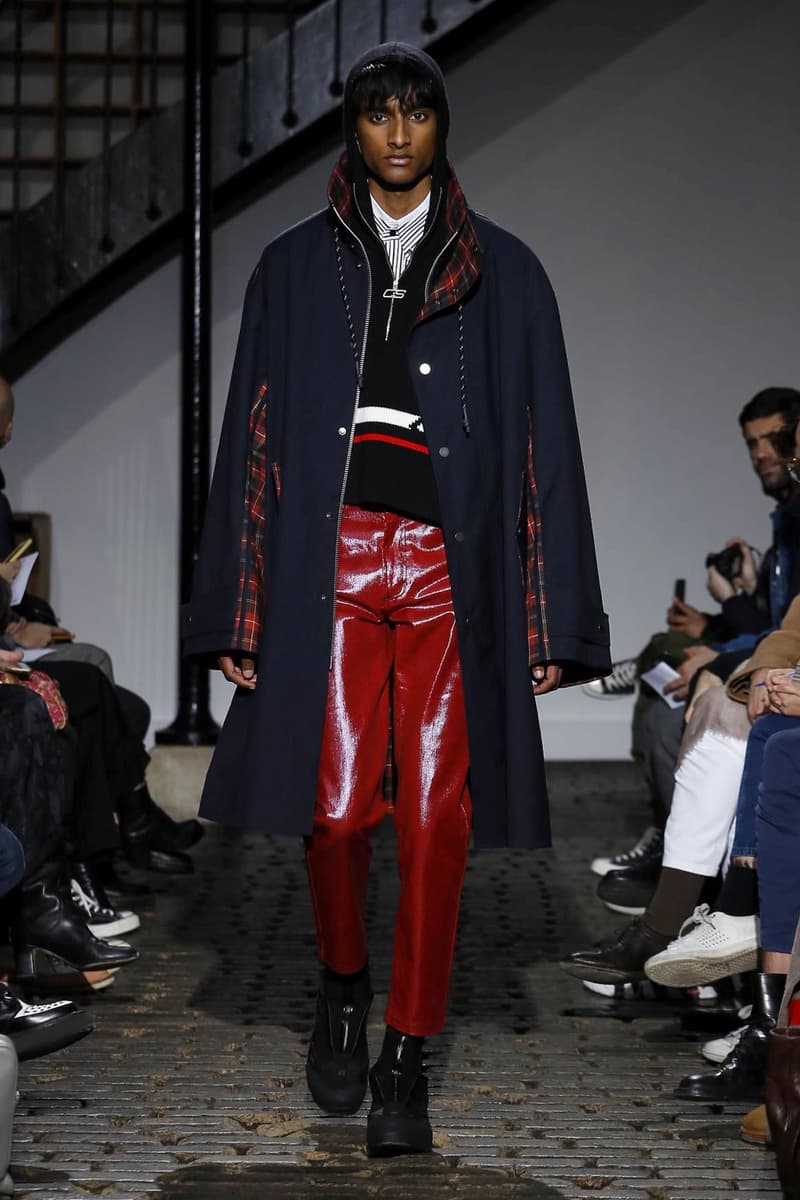 3 of 22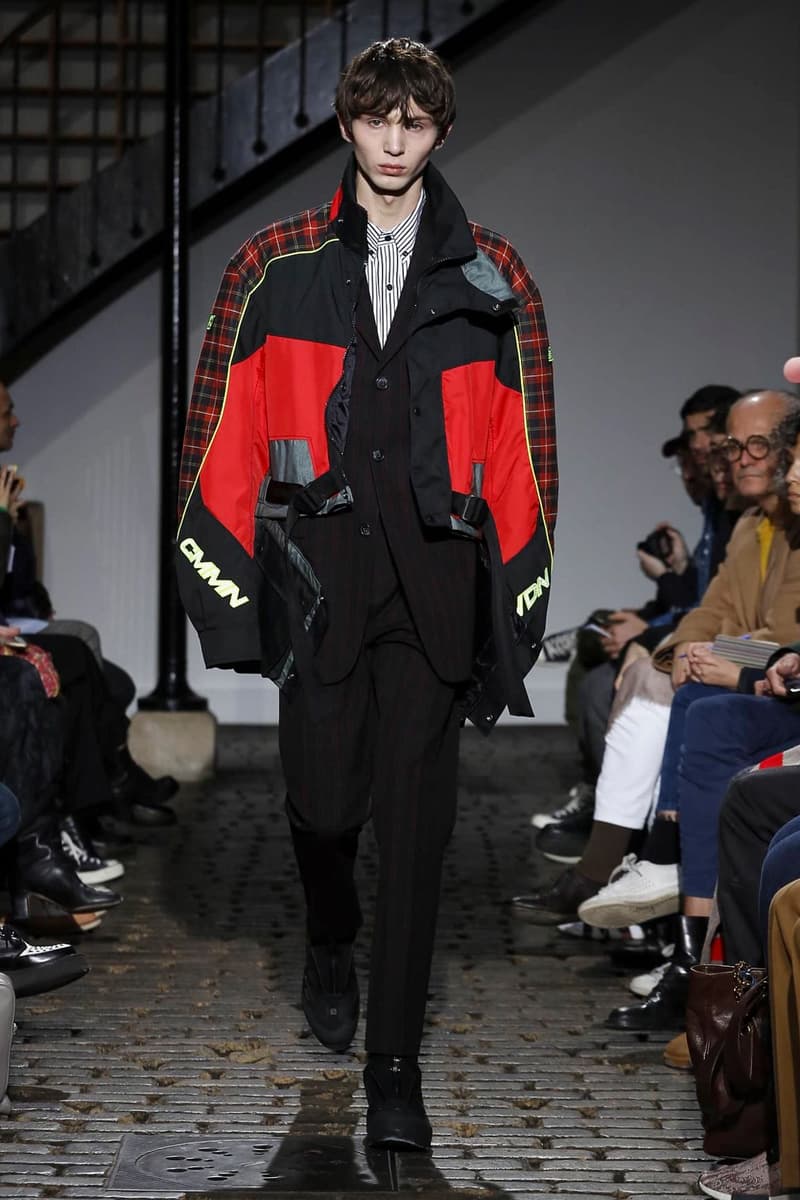 4 of 22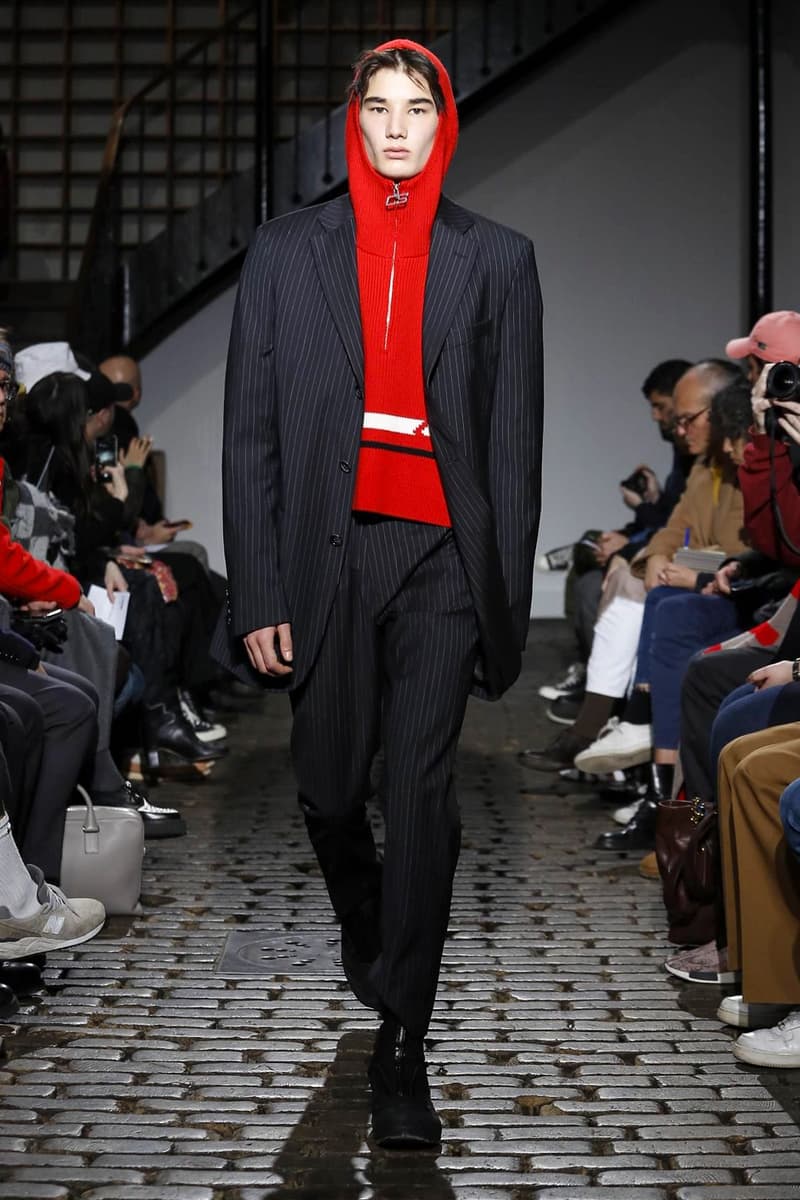 5 of 22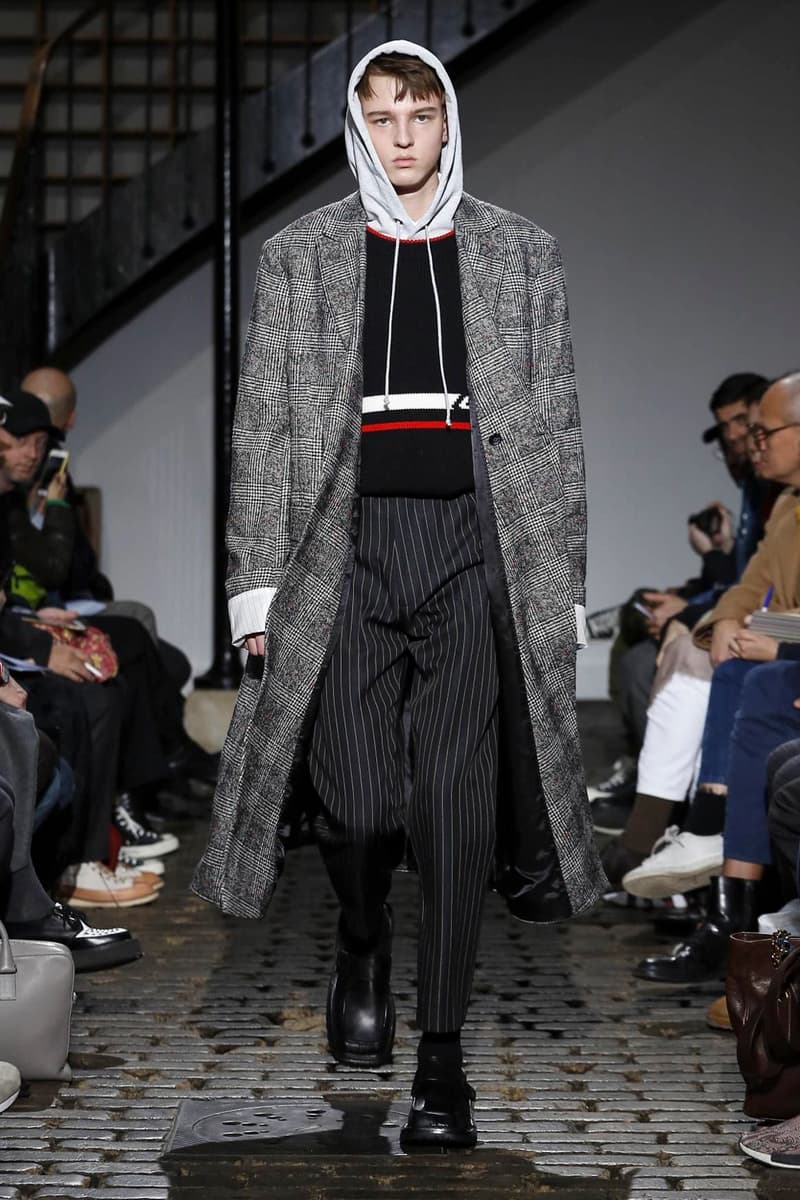 6 of 22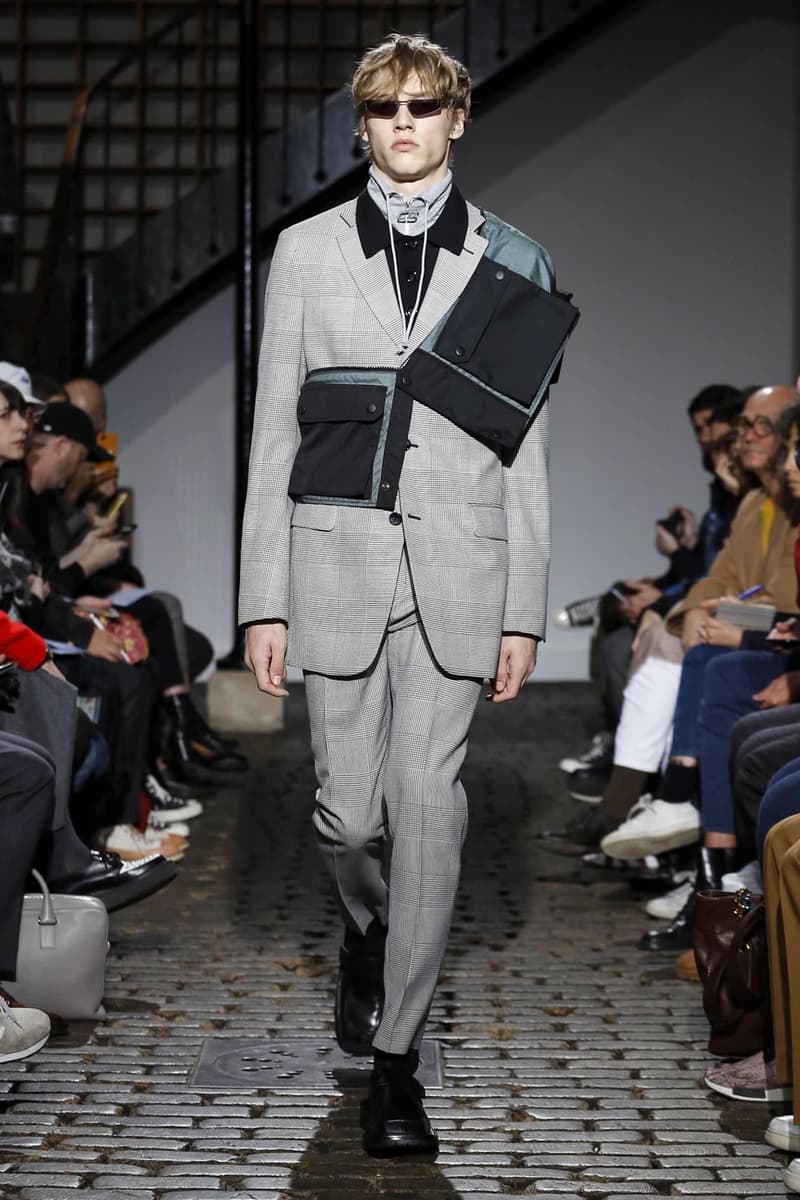 7 of 22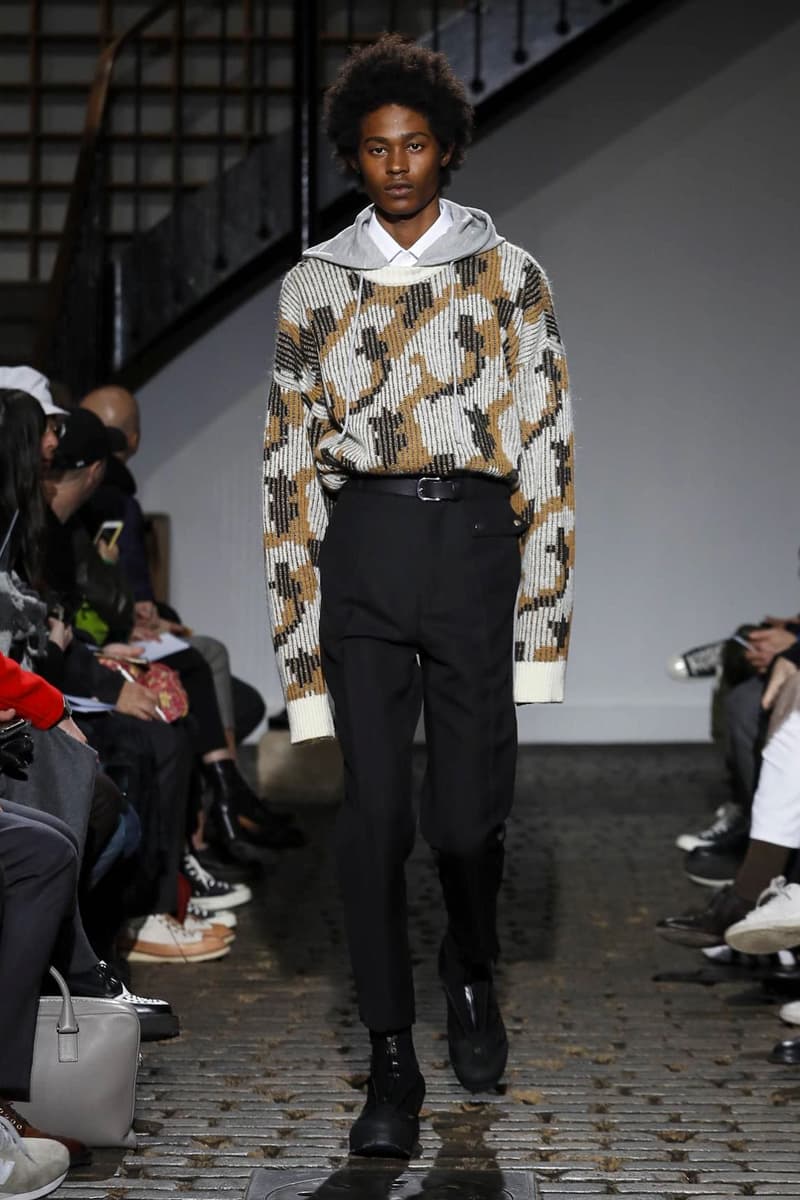 8 of 22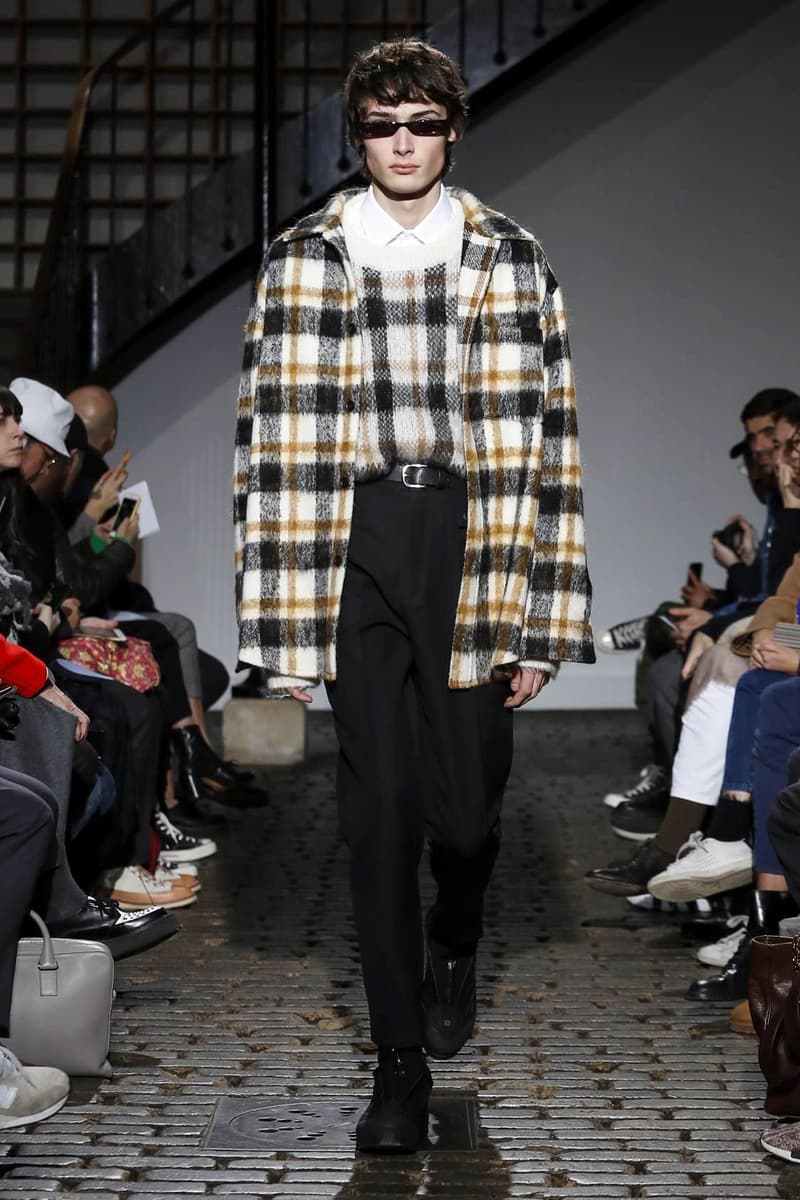 9 of 22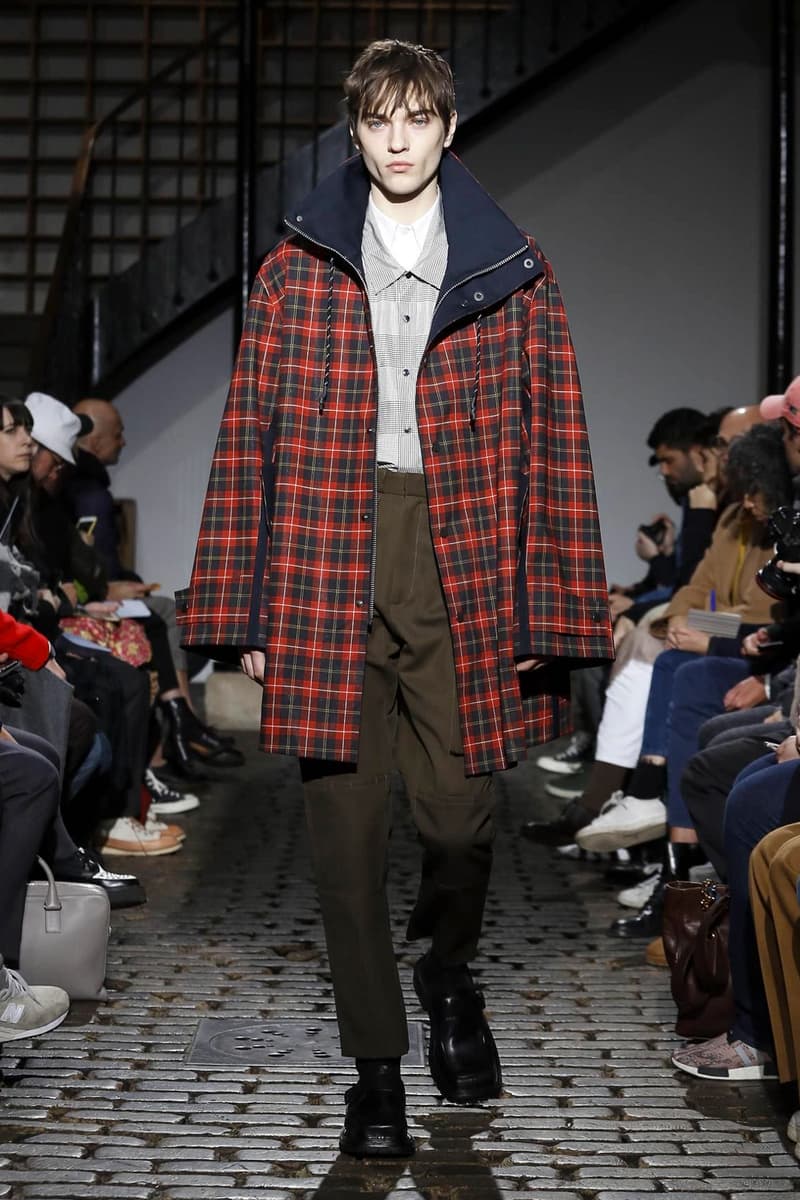 10 of 22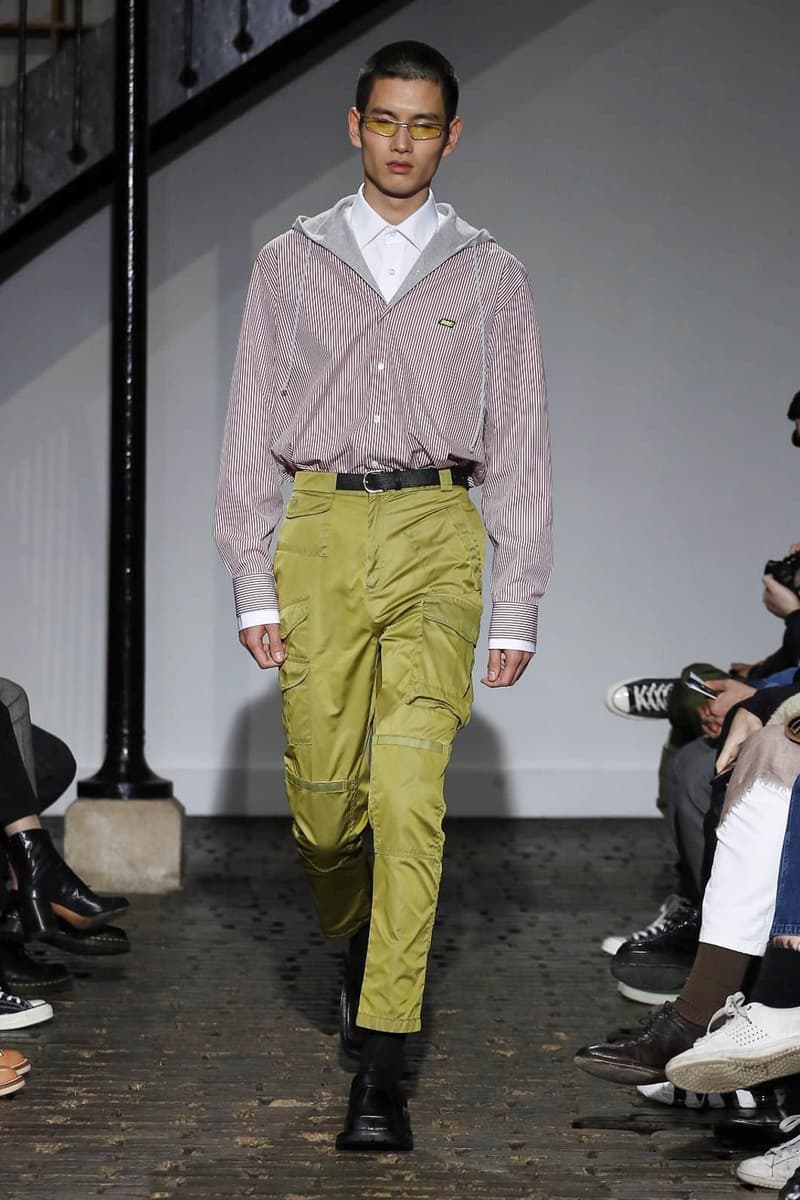 11 of 22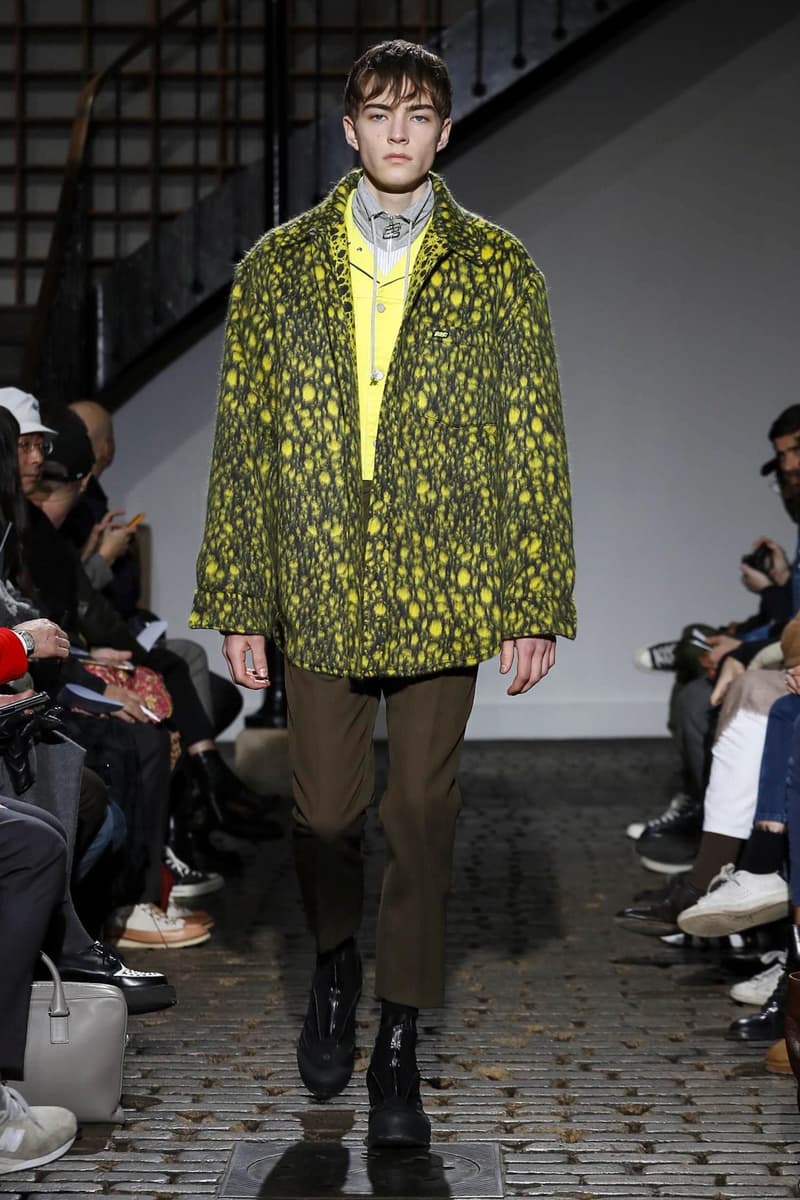 12 of 22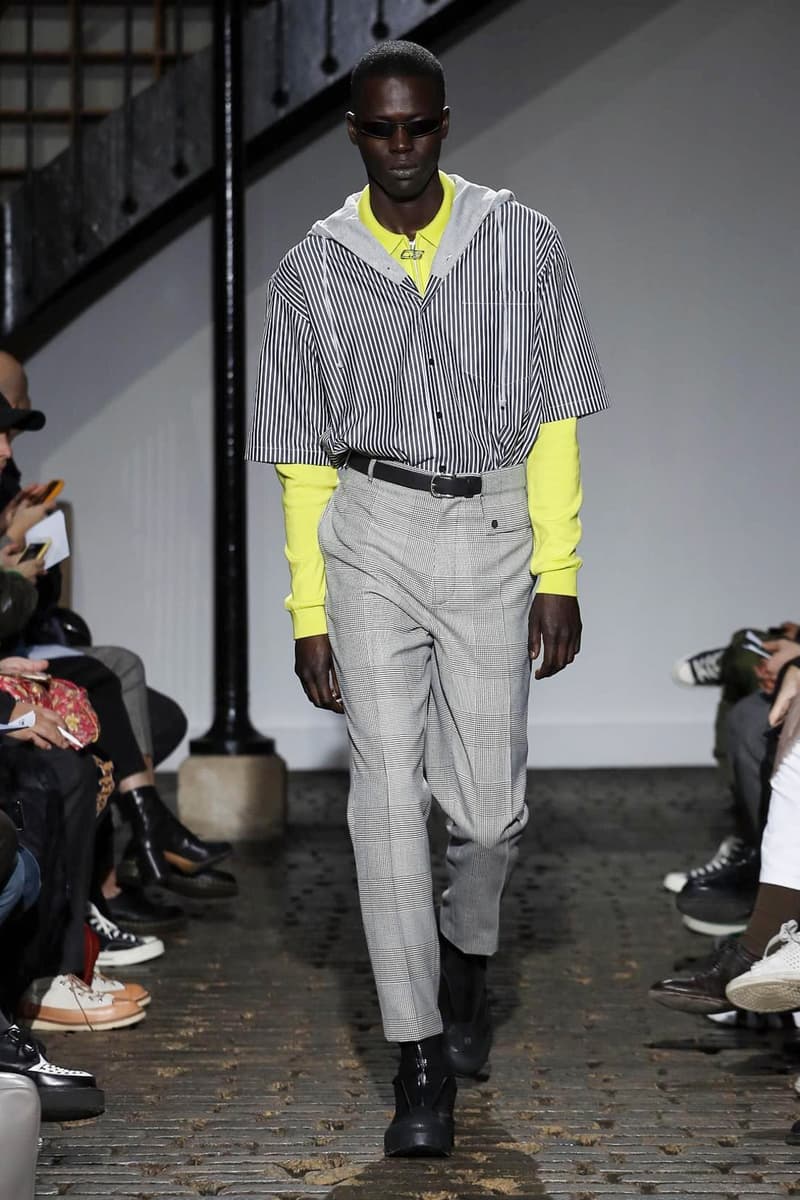 13 of 22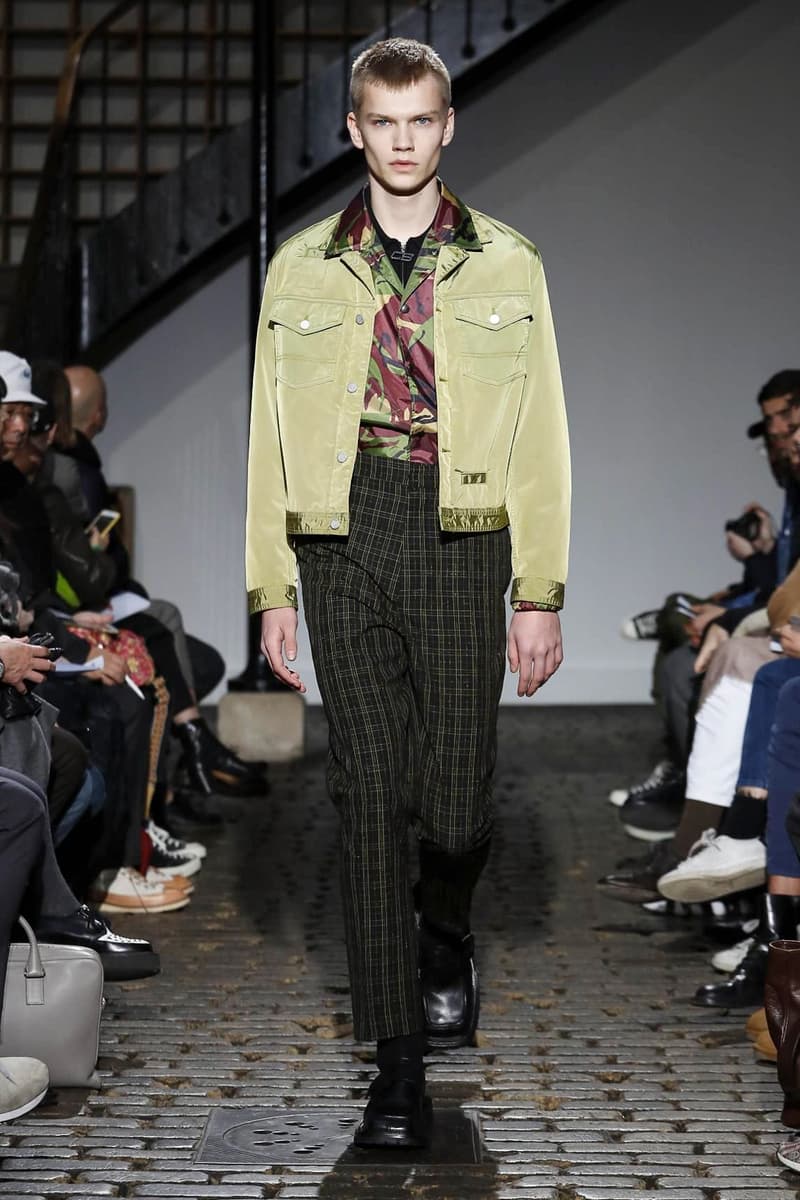 14 of 22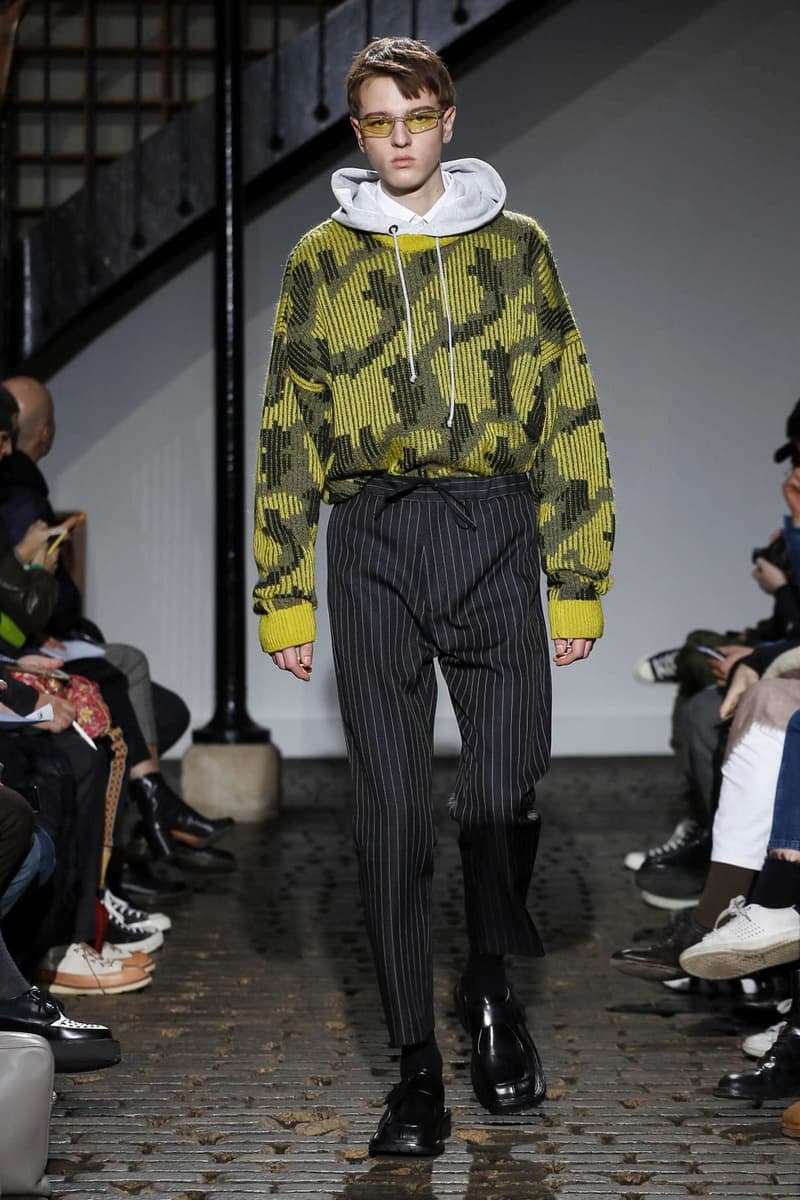 15 of 22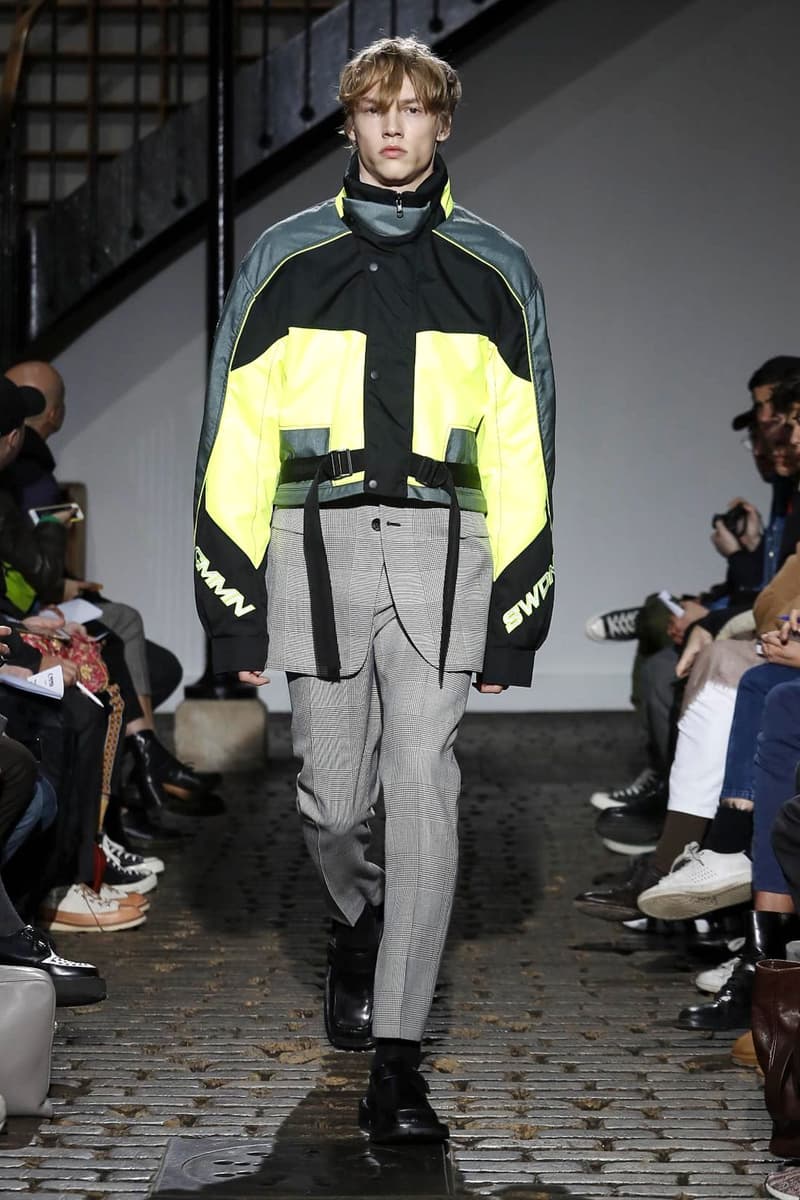 16 of 22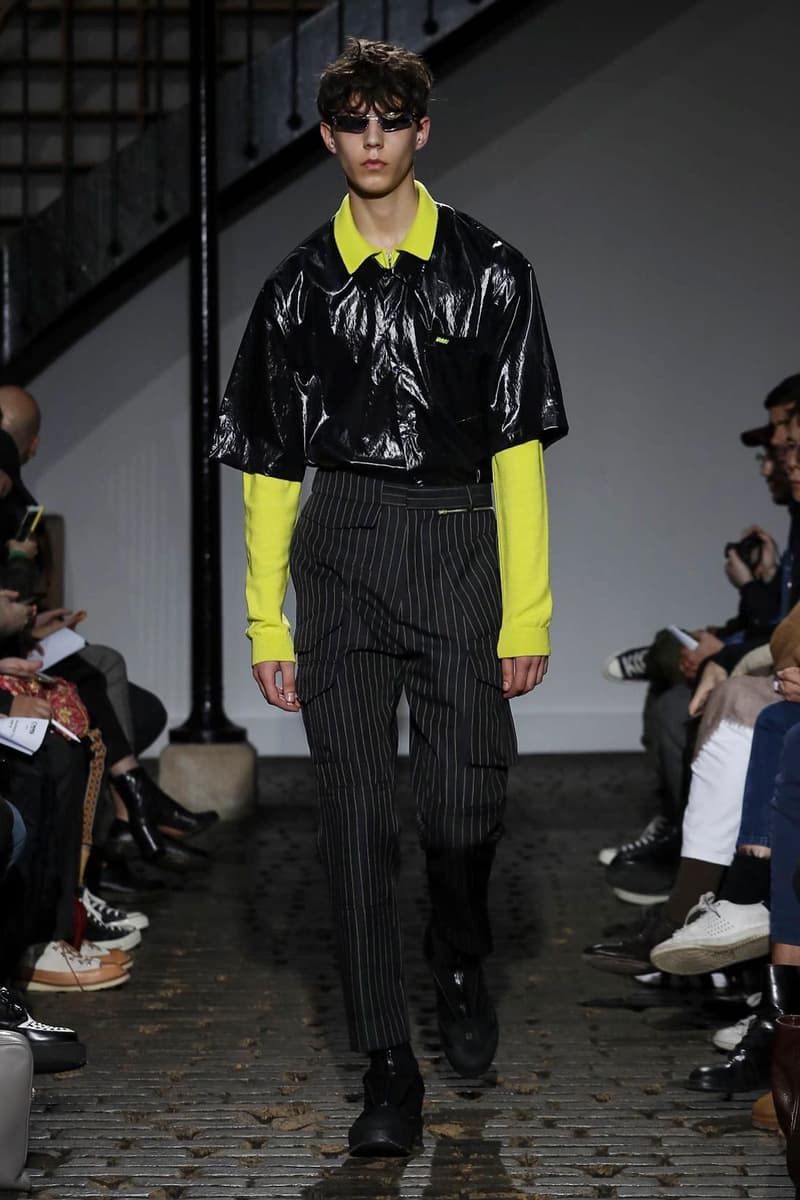 17 of 22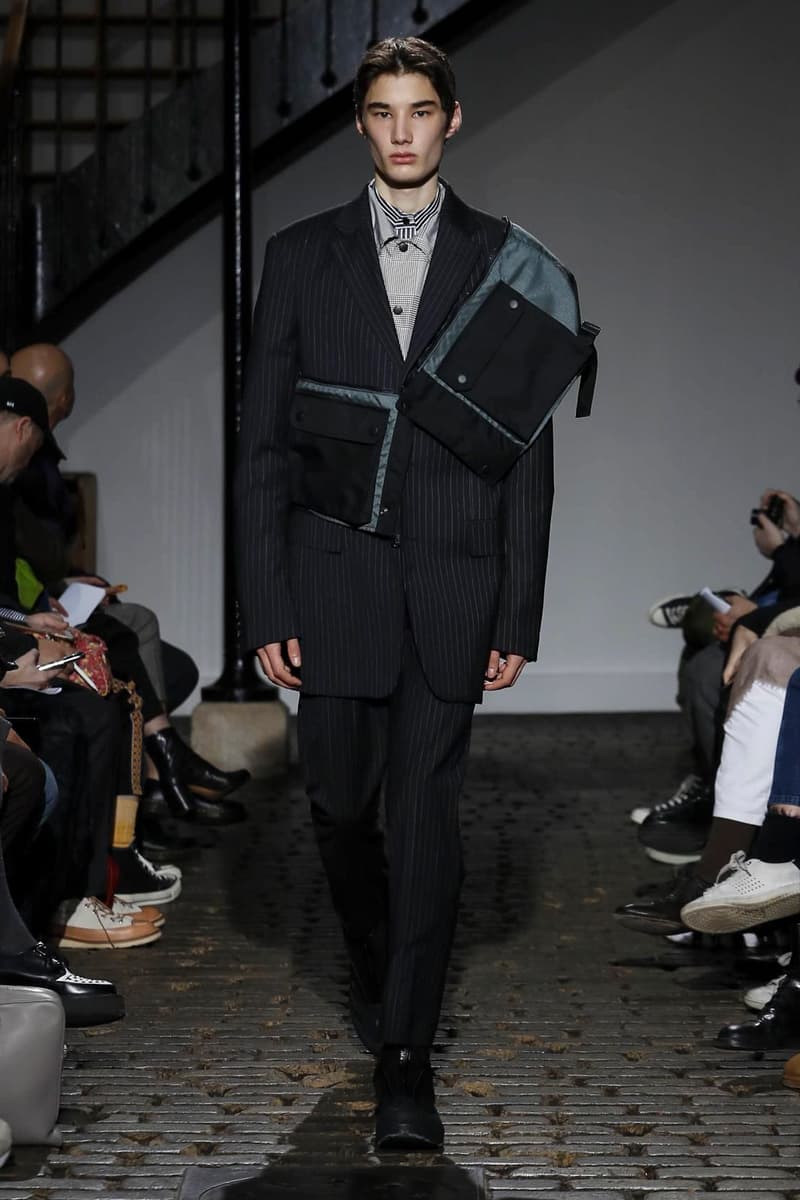 18 of 22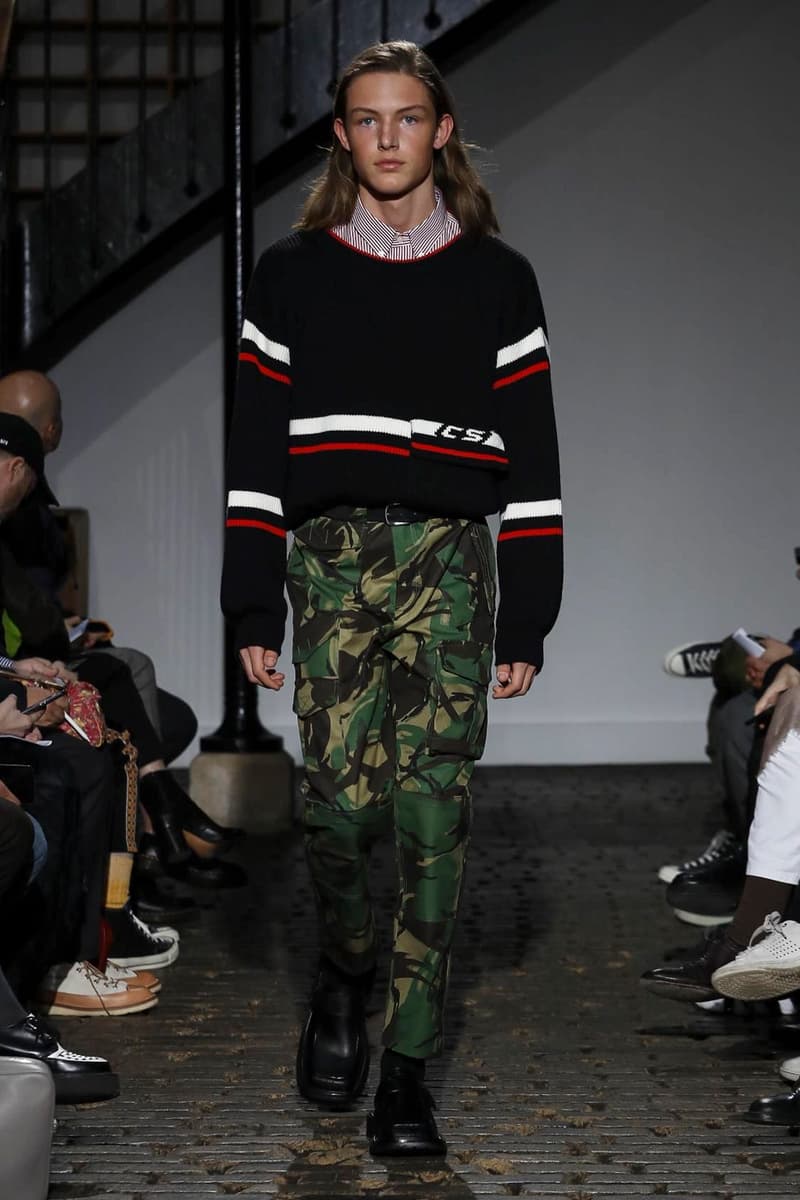 19 of 22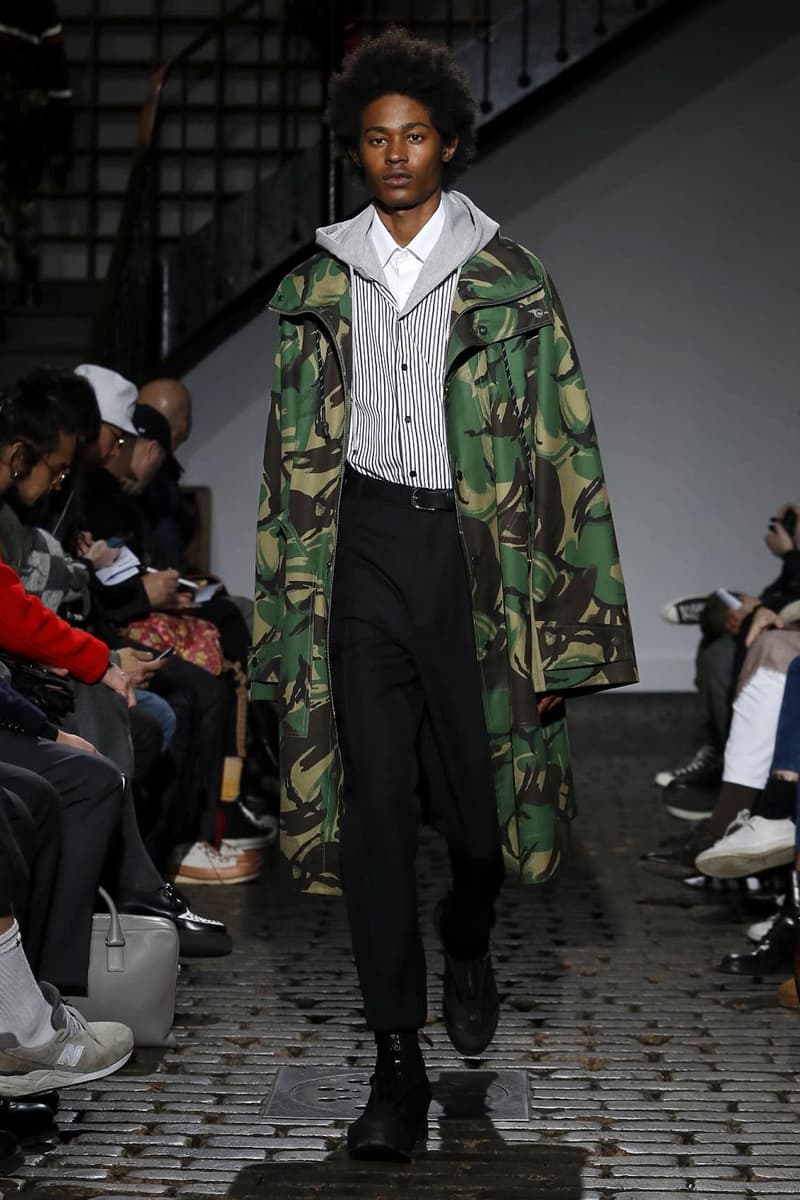 20 of 22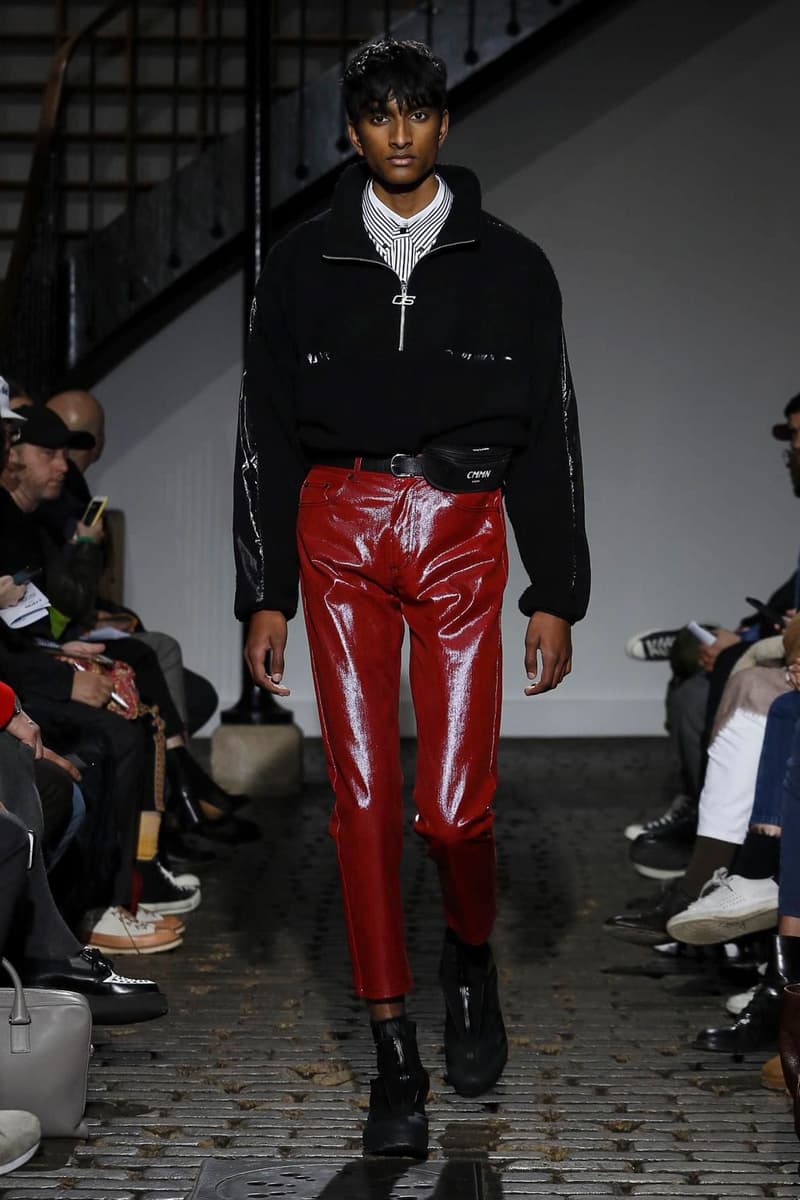 21 of 22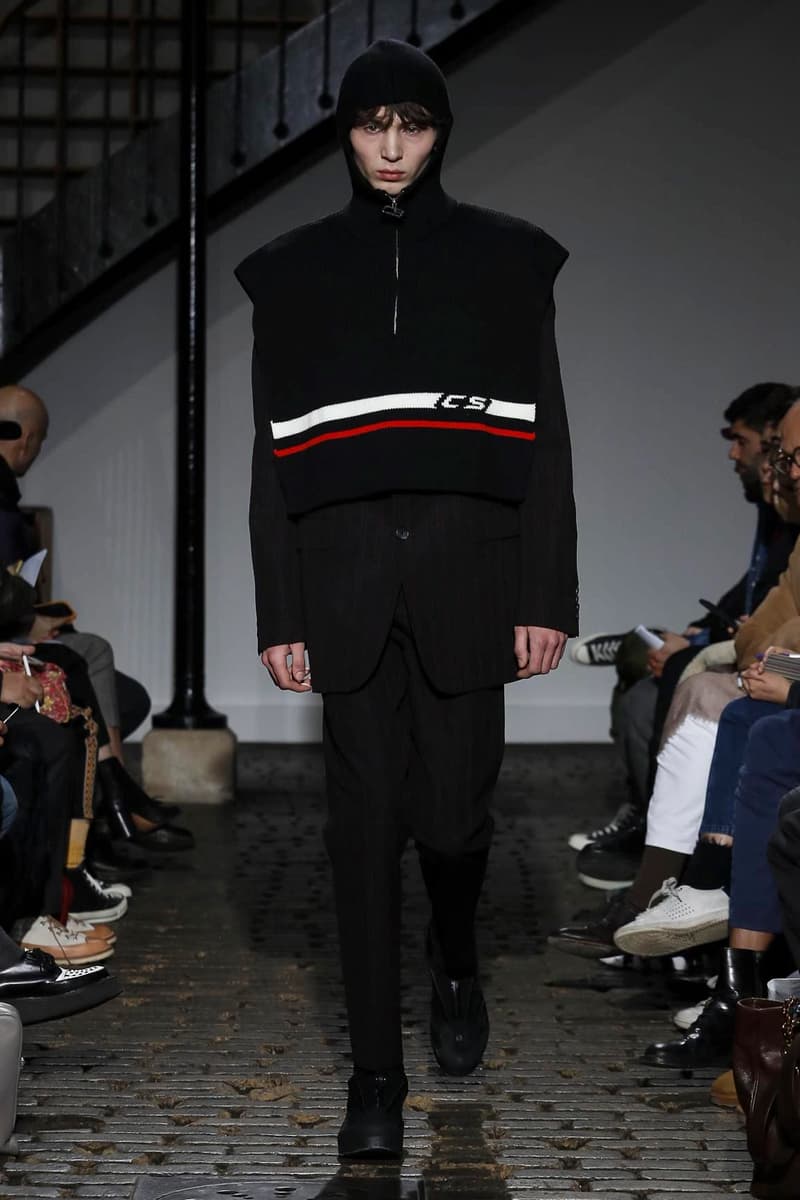 22 of 22
Swedish imprint CMMN SWDN is regarded for offering subversions of menswear staples and its Fall/Winter 2018 collection keeps in line with expectations, mashing up tailored clothing with hints of militaria and workwear.
Looks range from the sporty to the sartorial, with striped pants, jackets and shirts making up the core of the range. Trousers and shirts in unorthodox textiles, like leather and shiny polyester, quickly break up the potentially understated styling, with oversized shoulderbags and camouflage patterns further distinguishing the progressive looks. Sweaters, hoodies and neon-inflected track jackets feature sporty CMMN SWDN branding, breaking up the muted pants and jackets with bright reds and yellows. Rugged staples like cargo pants are refined and slimmed to match flowing wool overcoats, jackets and raincoats, many executed in bold plaid and check patterns.
Look for the new collection to hit CMMN SWDN's website and stockists later this year. In the meantime, keep an eye on the rest of our Paris Fashion Week Coverage.