Ride the Wave: Max B's Classics
Looking back at the music of one of Harlem's greatest legends.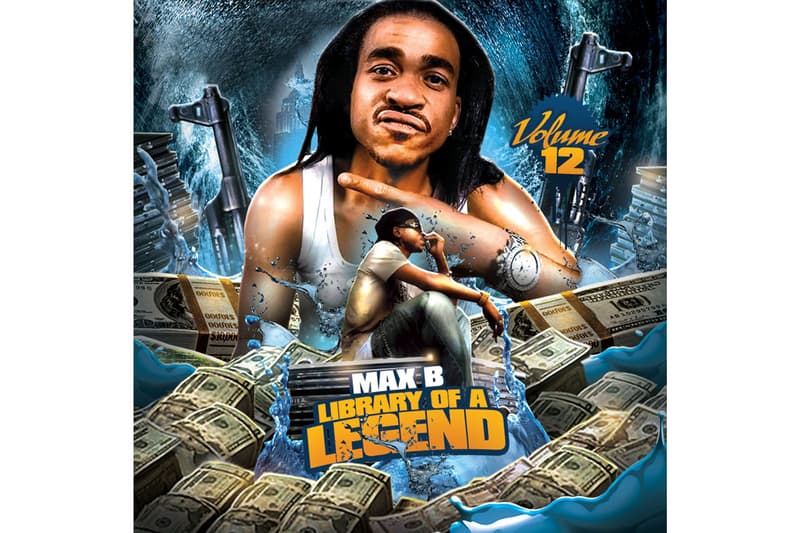 In a perfect world, Max B would be in a smoked-out studio somewhere, adorned in a mane ripped from a 1998 DJ Quik album cover and the latest in True Religion. His focus might be on penning something for an A$AP album or putting the final touches on Mac & Cheese 4. Maybe he would have just finished taping an interview with Snoop Dogg for the a GGN segment, wherein he would have dished on some of his favorite old-school soul favorites with the Long Beach legend. Unfortunately, for those who have always rode the wave, Max B resides behind bars at New Jersey State Prison. The main reason for his trending-topic relevance in 2016: a spat between Kanye West and Wiz Khalifa.
For those without a firm grasp on the man behind some of the rap game's greatest 'hood DVD moments and enough music to make Gucci Mane sweat, this quote from Roc Marciano best sums it up. "He was the street version of what Drake is — the fans can have Drake, but the streets have Max," Roc Marciano is quoted as saying. "When he got locked up, I was like, 'Damn, we just lost our next big star.' I don't mean New York's next star, I mean hip-hop's next big star, because Max was bigger than New York." With a command of melodies befitting of 60's and 70's soul-men and an attitude flamboyant and gritty enough to usurp Cam'ron and Don Juan, Biggavelli really should have been New York's next-in-line.
Over the course of a few years, Max B went from Jim Jones and Dipset's go-to writer (he co-wrote Jones' biggest hit, "We Fly High") to the one of the NYC underground's most charismatic, eccentric songwriters. He completely flipped Britney Spears samples into his own street classics and perfected rap-singing long before Future made his first trip to Pluto and began choosing the dirty over everything. He could spit greasy over Pete Rock and Cookin Soul's rib-sticking best and wax poetic about the existential crises of the street life. On the same release, he could crawl underneath his rival's skin by rapping about an alleged incident that happened "underneath his shirt" between him and their wife at a Miami nightclub.
Because of the wealth of gems Max B provided us with within a short period of time, it's hard to nail his "greatest hits" down into a easily-digestible listicle format. Instead, we decided to round up just some of Max B's certified street classics for a retrospective of the tracks that helped make the wave what it is. This might not be the most well-rounded selection, but it should make for one solid, respectable playlist to ride to. If Max caught wind of this, we hope he would smile and bob his head. Listen up, the Wave Lord is going to tell you something.