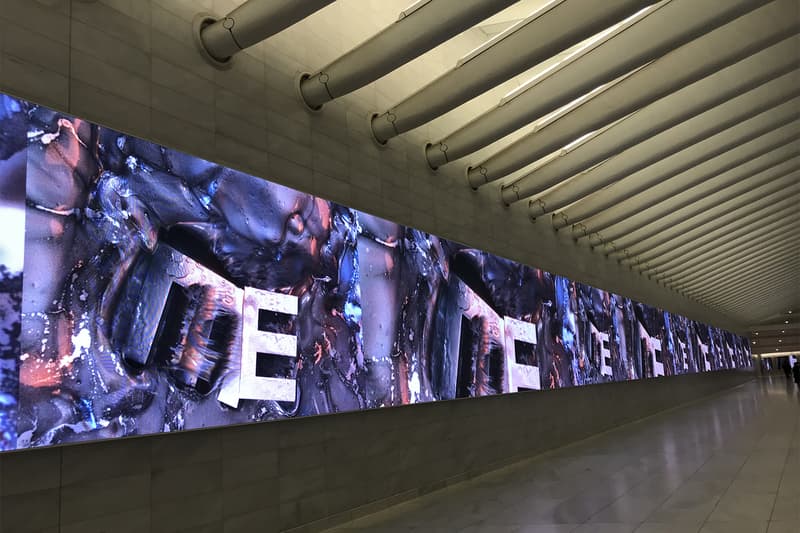 Marilyn Minter Opens New Installation in the Westfield World Trade Center
An exhibit about narcissism.
---
Acclaimed painter and photographer Marilyn Minter is taking to the Westfield World Trade Center to launch a new visual art project. The exhibit will debut Thursday, with the arrival of the video "I'm Not Much but I'm All I Think About" set to premiere on 19 different downtown screens; her efforts will also be on display at the Westfield Century Center.
Minter's new "public space project" revolves around narcissism and is set to turn a crowded shopping center into an interactive art expensive. "Narcissism is right now a national conversation," Minter tells WWD. "I like that moment when you see something you don't expect. It's sort of thrilling and it's not an ad. It's just two beautiful letters, two 'M's actually [for Marilyn Minter] but when one of the M's turns sideways, it spells 'Me' in slow-mo falling into this sort of liquid silver. It looks kind of spectacular. It's a fun thing. It's not anything really profound — it's in a mall."
In September, Minter will also open up another showcase in Hong Kong in September. "My shows are scheduled months in advance so I just have to work constantly," Minter explains to WWD.