UPDATE: BMW M5 Sets Two Records With 8-Hour, 232-Mile Drift
Done by refueling the car mid-drift.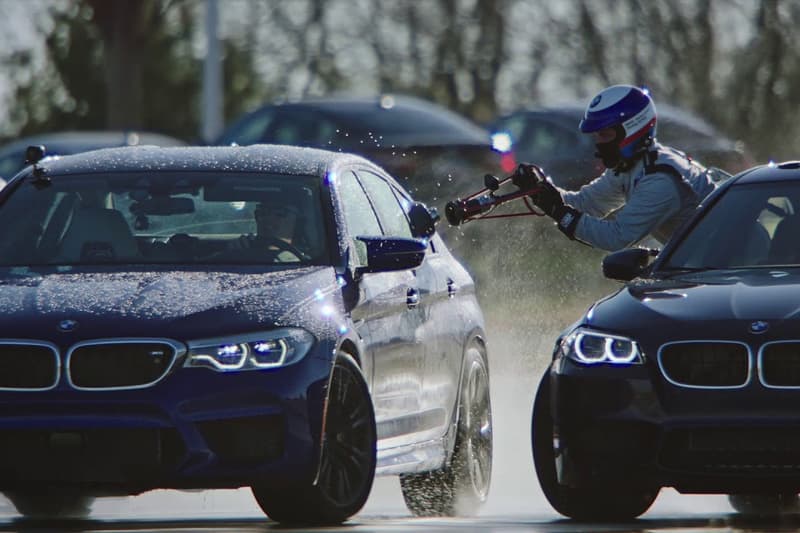 UPDATE: BMW and Johan Schwartz have successfully completed their 8-hour drift with car-to-car refueling, shattering the previous total distance record of 89.55 miles. The new record? A whopping 232.5 miles.
---

January 8, 2018:
In 2013
BMW
and Johan Schwartz broke the world record for the longest drift in eight hours; years later the feat would be compromised. Now, however, through the spirit of competition and innovation, Schwartz and the German auto manufacturer have returned to try and reclaim the record with the added flair of car-to-car refueling.
Thinking that just completing the task would be too mundane, Johan sought out other means to liven up the stunt. Sourcing a military ariel tactic for the concept, the team devised a plan that would allow an M5 to gas another mid-drift. By removing the back seat and creating one-of-a-kind pieces and instruments, the customized setup will allow for the transfer of 15 to 18 gallons of gas in just 50 seconds.
With a bit of style, the group looks to reclaim the Guinness World Record tomorrow.
To get more of your automotive fix, check out the new street legal UBCO all-electric utility bike.