Virgil Abloh Reveals Custom Off-White™ x Nike Zoom Fly
Made for Kenyan marathon runner Eliud Kipchoge.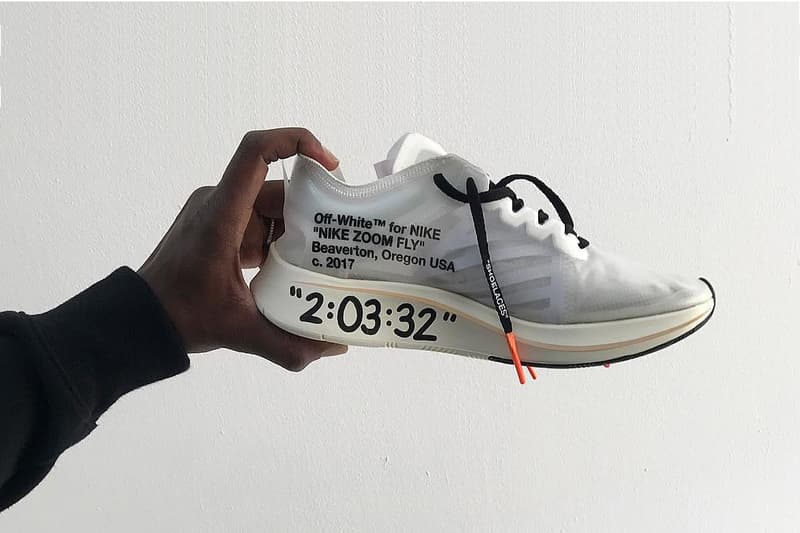 Elite marathon runner Eliud Kipchoge showed the world once again why he's the best at his craft after taking first place at this year's Berlin Marathon. With the world record of 2 hours, 2 minutes and 57 seconds in his sights, the Kenyan runner fell just shy of the mark, finishing the 42-kilometer race in 2:03.32. Despite not being able to claim the record for himself this time around, it was still a very impressive showing from Kipchoge.
After the race concluded, Off-White™ founder Virgil Abloh took to Instagram to pay tribute to the marathon runner. Abloh added Kipchoge's race time of 2:03.32 onto a custom Off-White™ x Nike Zoom Fly SP runner within quotation marks, one of his signature design traits. Check out Abloh's custom design for yourself and in case you haven't seen it already, take a look at the Nike Zoom Vaporfly Elite Kipchoge wore during the race.