An Inside Look at Pop Trading Company, Amsterdam's Best New Skate Brand
And how it became integral to the city's skate scene.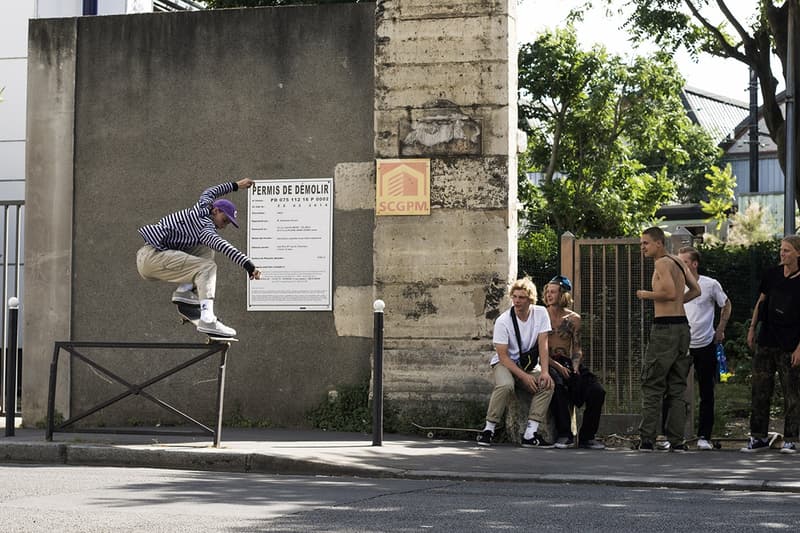 1 of 2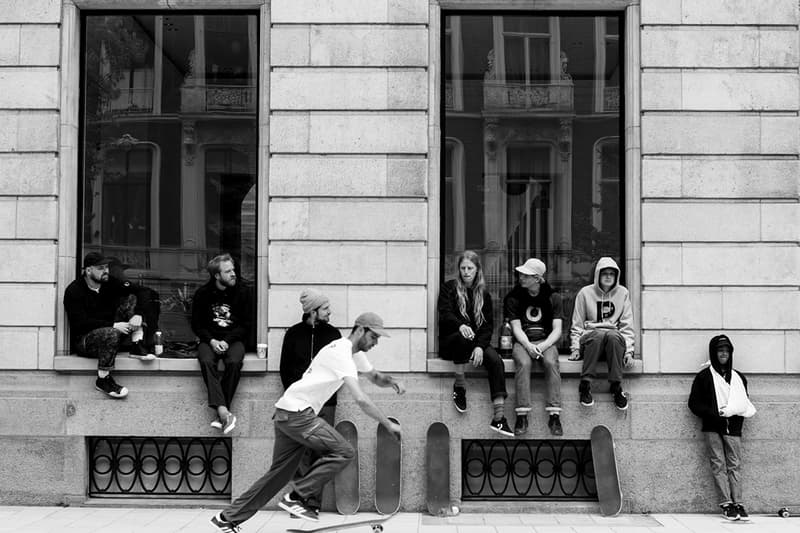 2 of 2
Pop Trading Company is Amsterdam's best skate brand — that much can be said without expecting an argument. But, more interesting that its status, is just how the label — founded by Peter Kolks and Ric van Rest — went from being a distributor of skate brands to a much-hyped label in its own right.
But Pop's foundation story goes even further than that — back to 2003, when Peter and Ric both worked in skateshops and, around which time, Kolks was sponsored by skate store 24/7. Also working in the store part-time, it was a lifestyle that led to his quitting school and, ultimately, the decision to start out on his own: "[The owners of 24/7] were looking to open up in another city, that's when I said I had the idea for Frisco," explains Kolks. "It was more of a boutique style skate-shop — not that common back then."
The rise of skate boutiques is something Kolks attributes to the parallel rise of Nike SB, founded in 2002, and its work towards "opening up skateboarding to a whole other audience" after Nike's initial skate-based creations gained little traction with the insular community. Van Rest later joined Kolks at Frisco and, from then on, things only escalated. "We expanded and sold brands like A.P.C and Norse Projects, as well as rare Vans and Nike SB stuff. It was a fun project where we learned a lot."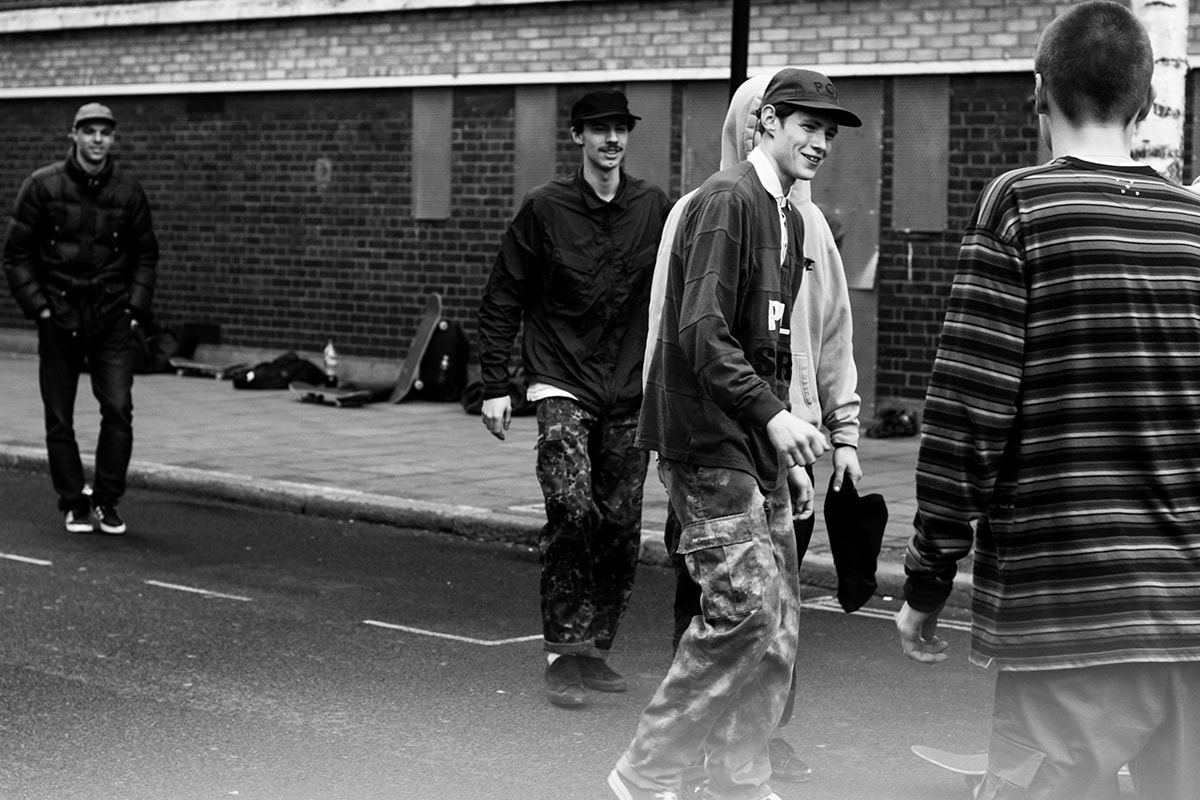 The success of Frisco led to a move to Amsterdam for Kolks, who began working for an online streetwear retailer which which ended on a sour note. "[I] eventually got burnt out there," he offers, explaining that the resulting situation led to a year off before he felt ready to return to the scene. "Through my connections, within skateboarding and from traveling around, I met the people doing Palace, Polar Skate Co. and Magenta Skateboards," he says. "So, when they started coming up around 2011/2012, we started Frisco distribution." But, while things started well, it wasn't all smooth sailing.
"Eventually the crisis kicked in and the guys owning 24/7 and Frisco had a harder time pre-paying for the distribution orders," says Kolks. And it was these hard times that forced them the pair to let go of their stake in distribution and — ultimately — that led the duo to go it alone. As Kolks explains, however, high on enthusiasm but low on funds, it was far from an easy start: "We had put a lot of time and effort in building it, so we decided to do it, but really had no money to pay for the new Palace order."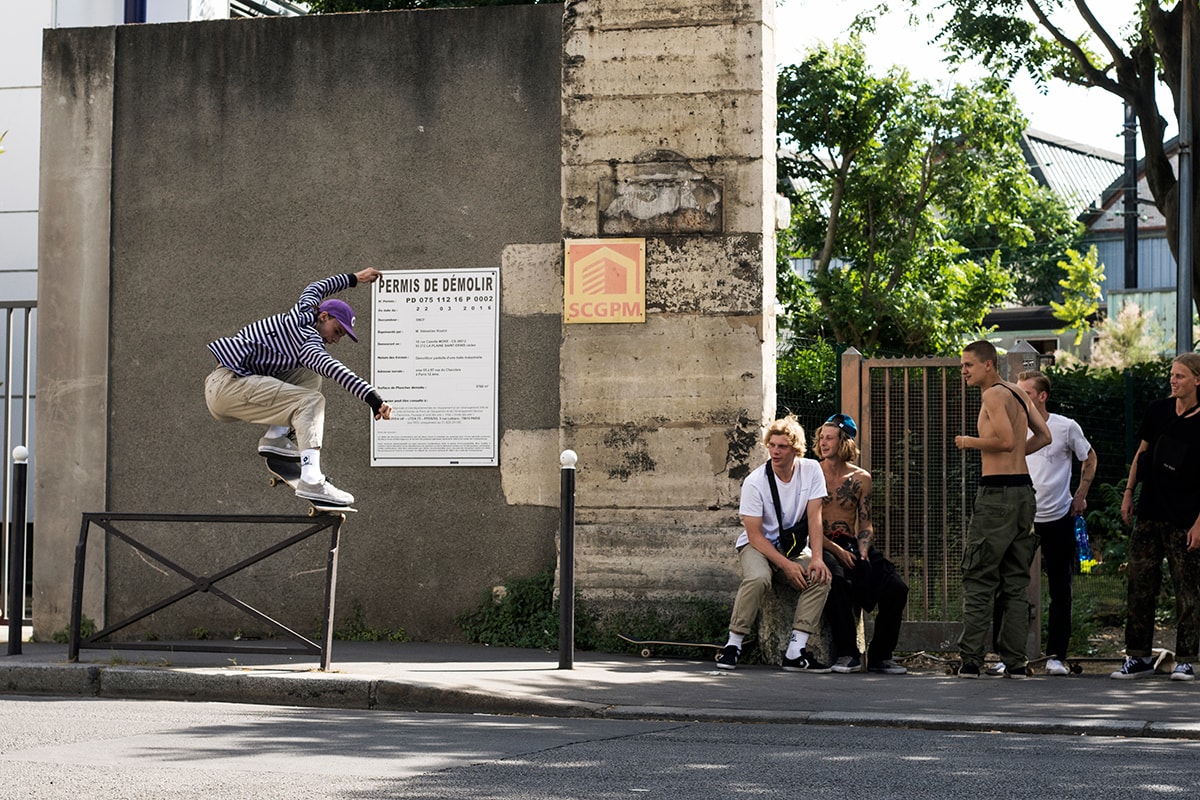 "I borrowed money from a childhood friend," says Kolks. "Ric is good at saving money so he had his cut. At that point I'd started working as the store manager at the menswear retailer 290sqm, and the owner — Ido de Voos — was down to support us; he put in some money to help start Pop Trading Company." These less than auspicious beginnings eventually facilitated distributing Palace, Magenta Skateboards & Quartersnacks — as well as being the reason why "trading company" features in the name.
Working for some years as a successful distributor, the brand began developing its own line in 2015 and launched its first collection during the fall/winter 2016 season, starting out with a lofty goal: "work with the best skateboard stores and the best menswear retailers in the world." It's a target that they've gone a long way to achieving: if you take a look at the brand's stockist list you'll see familiar names like Supreme in Paris, London's Slam City Skates and Copenhagen's Street Machine. And, for the upcoming fall/winter 2017 season, this list has expanded to include Mr Porter, United Arrows Beauty & Youth, OTHER/shop, Lane Crawford, Opening Ceremony, Korea's Boon the Shop and Madrid's Mini Shop. With the list now so extensive, how they decide who to work with still revolves around a simple philosophy: "As long as we respect them and they respect us, and they understand what we are trying to do we will work with them. Its pretty basic."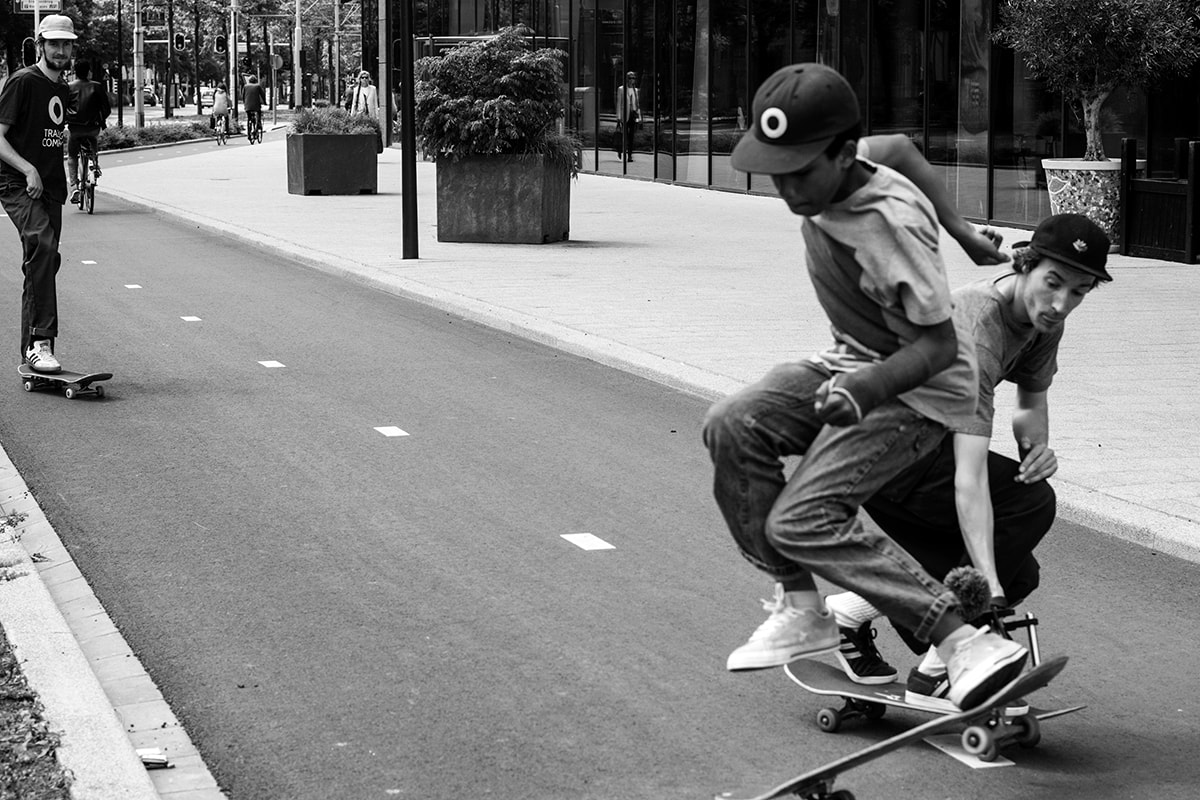 It's become the world's biggest cliché to note that a brand is 'more than just clothing,' but, in the case of Pop Trading Company, its a cliché that seems to hold true; the brand is an active part of the Amsterdam skate world, which is itself undergoing growth: "There's a big scene and a new indoor skatepark just opened — which we didn't have for over four years." And — fully immersed in the culture – the company also hosts weekly skate sessions during the warmer months, called B.Y.O.B.S.S., with Ben-G Skateshop and Converse CONS.
So, with the company selling Palace through their stores, being sold itself at Supreme in Paris, and being stocked at some of the world's most prestigious retailers, is there an imminent ceiling for Pop Trading Company? "Once we are out of good retailers I guess," Kolks says before laughing. The way the brand is growing, that may be an issue that pops up sooner rather than later.