ESPN Ranks Lonzo Ball Over Carmelo Anthony, NBA Fans Aren't Having It
What side are you taking?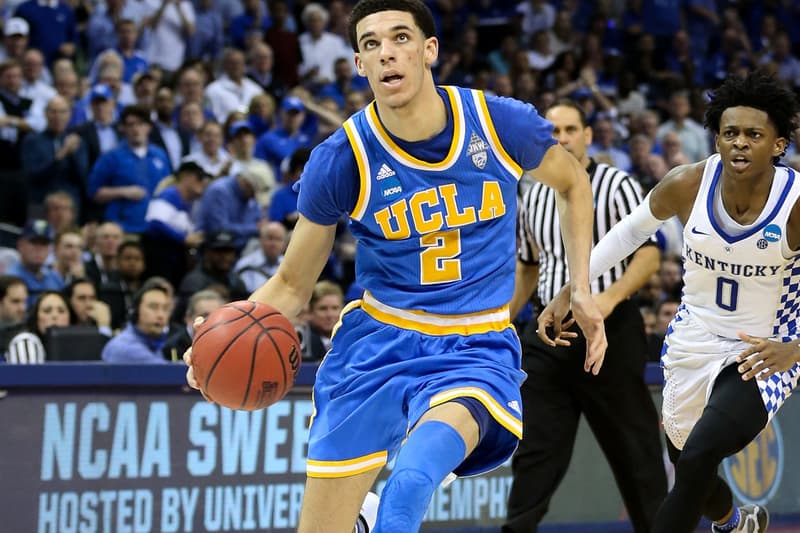 According to ESPN's "NBARank" for NBA players, the No. 2-picked Los Angeles Lakers rookie Lonzo Ball has been placed above New York Knicks forward Carmelo Anthony. Carmelo came in at 64th overall with Ball debuting just above him at number 63. Over the past 14 years, Anthony has been able to put up numbers at the NBA level, while Ball has yet to play in a regular season game.
The ranking didn't sit so well with Anthony, who instantly took to his Instagram account to let his frustrations known. Check out his reaction below along with those fans of the NBA. ESPN had this to say about the ranking:
"Ball is the highest-ranked rookie and it comes on the heels of an MVP summer league performance in Las Vegas. While it's dangerous to put too much stock in a handful of offseason games, it's impossible to cast aside his infectious play as simply noise."
ESPN ranked Lonzo Ball higher than Carmelo lmfaooooooooo

— sixerhive (@darienhoops) September 12, 2017
Lonzo Ball's name should not be in front of Carmelo's on any list. Mad disrespect to Melo

— NY SPORTS (@AllNY_sports) September 12, 2017
Lonzo Ball ranked before Carmelo. I hope Carmelo has this hanging up on his wall. @espn ?? pic.twitter.com/uNctCrkxoW

— JRSportBrief (@JRSportBrief) September 12, 2017
Carmelo Anthony: 22.4 PPG last season

Lonzo Ball: Doesn't think Nas is rap.

Guess who ranked higher? https://t.co/urOVMR2ftK

— Mark Suleymanov (@TheMARKOut1) September 12, 2017
Lonzo Ball ranked before Carmelo Anthony is so disrespectful

— 1031 (@HennyGod_) September 12, 2017
Hey ESPN, how about we let Lonzo Ball play a preseason game before we say he's better than Carmelo Anthony…

— Alex B. (@KnicksCentral) September 12, 2017
Photographer

Nelson Chenault/USA TODAY Sports