Kojey Radical, the London Artist Ascending the Throne on His Own Terms
We sat down with the multi-disciplinary artist as he releases his biggest project yet.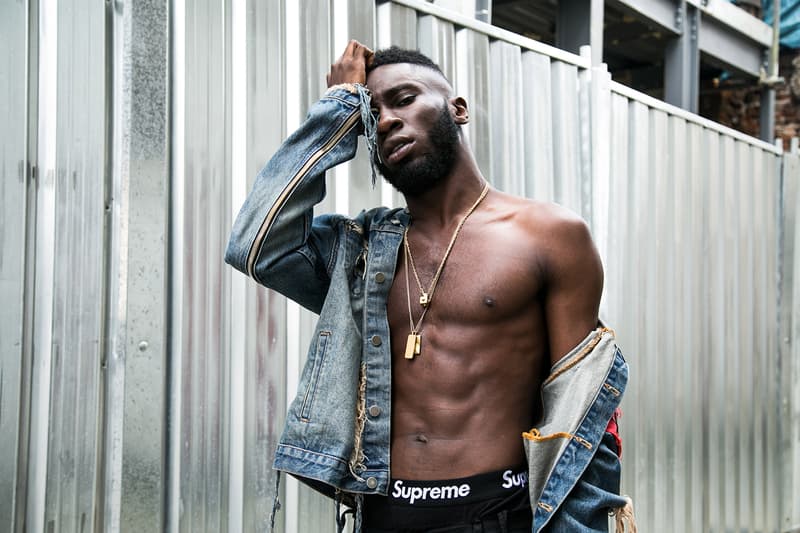 The past couple of years have seen grime become an all-powerful cultural force as the British scene is exported to all corners of the world. Because of that, other budding movements in the UK have often been overlooked or mis-categorized as part of grime's resurgence. Despite that, there has been a groundswell of talent that has shown the depth and variety of British music.
One of the key names in this new wave of artists is Kojey Radical, a London-born multidisciplinary artist who has previously worked with Places+Faces and A-COLD-WALL*. Now, Radical has just dropped In Gods Body, his biggest and most complete project to date.
Radical's music has been hard to label, with him most often described as a rapper but also incorporating elements of poetry and art from his background, as well as taking influence from a sometimes disparate range of sources. "If I need to make a song, I'll make a song," Radical explains over coffee at London's Ace Hotel. "If that requires me to rap, I'm going to rap. If that requires me to sing, I'm going to sing. If that requires me to write, I'm going to write."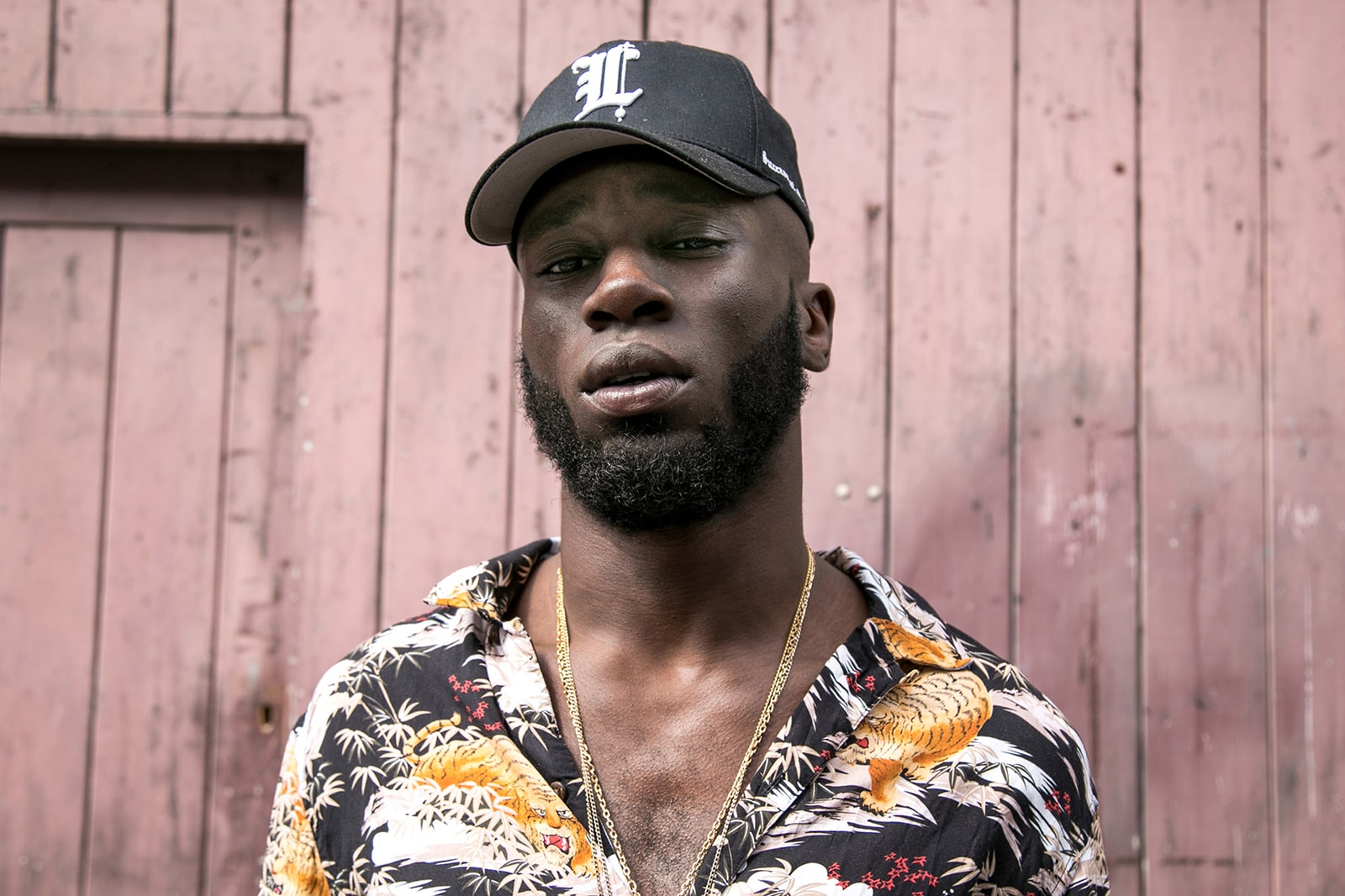 This anti-genre approach to his output also applies to his lyrics, which Radical takes seriously and uses to cover a range of issues. "I'm going to write and do what I fucking feel like until I die," he says, "if that involves politics, if that involves humanitarianism, I don't give a fuck. I'm going to do what I want to do." It's these political lyrics that have arguably attracted the most attention, with Radical often being categorized as an especially "woke" artist. While he doesn't disagree, the political element is a conscious choice. Instead, Radical explains that politics come up in his lyrics because it's "part and parcel of our life, so for me to not write about it would be weird because we speak about it so much."
Lyrics, more generally, are an important part of Radical's output — something he says comes from his background as a poet: "Because my writing process comes from poetry, I scrutinize my lyrics a little more… I'm sitting there going over that one lyric to make sure that it sits in my written discography. I want all my lyrics to be able to read like a book." The idea of having a book of lyrics may seem out of the ordinary, but for Radical's work it makes sense. The lyrics are an integral part of what he does, and the variety of topics covered is something that a lot of his contemporaries wouldn't attempt. "Rapping a lot of the time just comes down to what rhymes next, and if you get too comfortable in that pattern you can start to lose the truth in what you're writing," he explains of his methodology, "and the truth is the most important part."
"I'm going to write and do what I fucking feel like until I die, if that involves politics, if that involves humanitarianism, I don't give a fuck. I'm going to do what I want to do."
As well as crossing the border between rapper and poet, Radical also has a background in the art world, something that he says has "completely guided" his approach to music. "It's given me a bit more context on my work and process, especially when it comes to dealing with stuff that looks a little bit more visual," Radical explains, expanding on how his artistic training has shaped his musical output. "Down to stuff like flyers, fonts and stuff like that, it's made me a little bit more aware of the whole branding process."
This all-encompassing visual, lyrical and musical approach to his work feeds into a wider creative direction that is refined with the help of a close-knit team of Radical's friends and collaborators. "I might call my directors with an idea, they'll help me refine it. They might have an idea, I'll help them refine it," he explains of the creative process, before going on to describe why this process is so important to him: "I think collaboration in any creative process is vital. You can do everything by yourself but it doesn't allow that thinking room, that space, that distance between you and your ideas to take them to the best of their potential."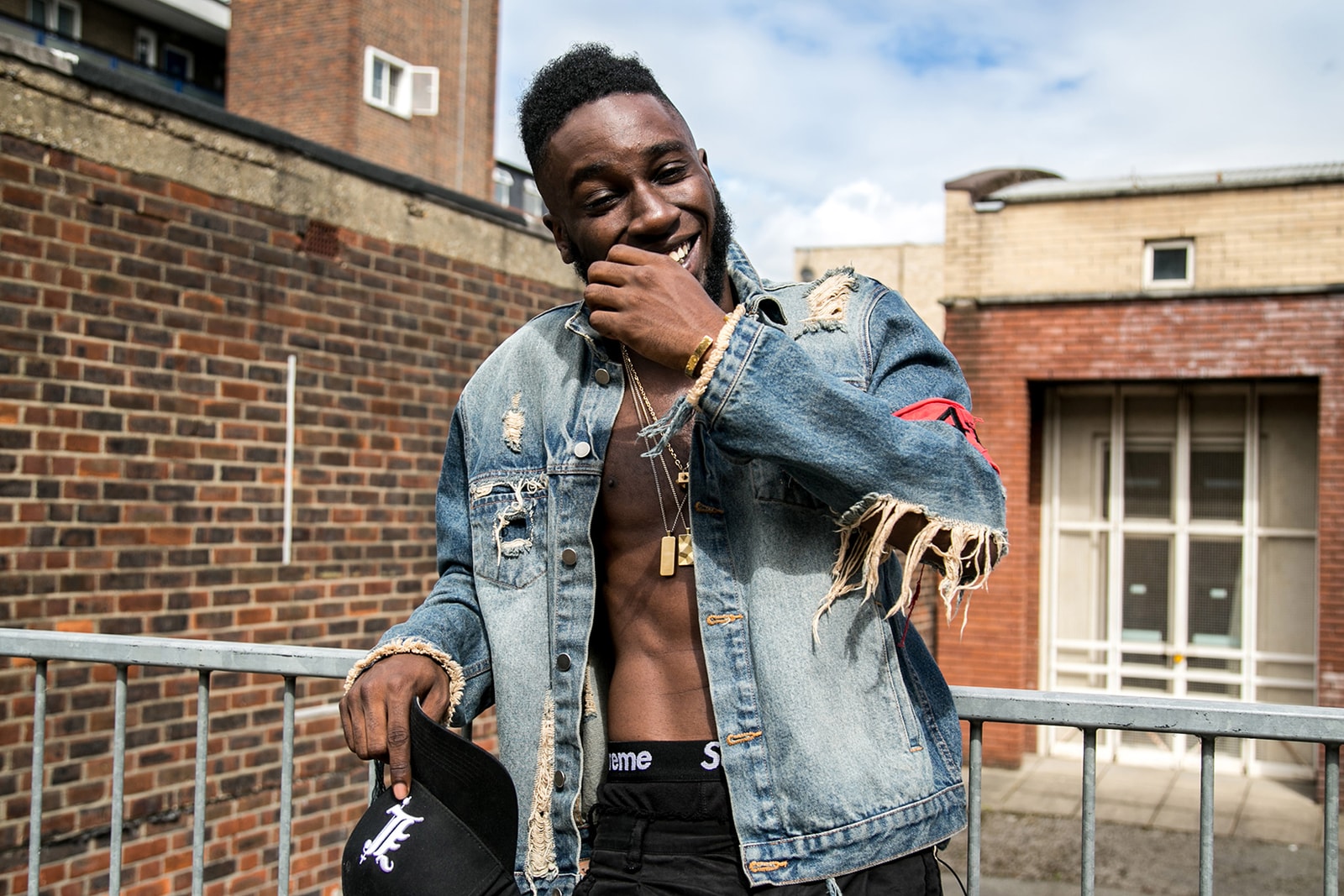 After a slew of increasingly ambitious projects over recent years, Radical and his creative team have just released their biggest project yet. In Gods Body is a 13-track EP that Radical has been working on since immediately after he finished his last project, 23 Winters. For Radical, the new release is a deeply personal project, and he describes it as "a reflective piece… a deeper insight into who I am." The first track from the EP, "After Winter," released earlier this summer, with Radical explaining to The FADER at the time that it was "a snapshot of the emotions of a young person of color growing up in a space where they feel like the other, and giving it a soundtrack of empowerment." Discussing the project with HYPEBEAST, Radical touched on how the project is tied to the year he was working on it: "I listen to it and I can completely envision all the scenarios that I was in, the year that I had, everything that helped build up to the point where the album was finished."
In Gods Body is the clearest embodiment of Kojey Radical's creative vision yet, the latest stage in an ongoing evolution that sees him straddle the boundary between music, poetry and art. With its release, this could be Radical's time, and he plans on being around for the long haul. "I'm not making music for everyone to be gassed right now," is how Radical describes his approach. "I'd rather people come back to my stuff constantly, whether it's seven months, seven weeks, seven years, it doesn't matter. Just come back, take it in, absorb it from a different perspective. Because we all change."