CLOT x Converse One Star and the Hidden Symbolism Within
With a closer look at the sneaker and an interview with Edison Chen.
Paying homage to the ancient Chinese art of Tai Chi, Hong Kong-based creative collective CLOT teams up with Converse on a new iteration of the One Star as a part of CLOT's serenity-inspired Fall 2017 collection. Packaged in a premium box marked up with martial arts illustrations and Tai Chi movements on the lid, the Confucian characteristics remain prominent throughout its aesthetic. The footwear's black upper and white outer collar in hairy suede reflect yin and yang while accentuating all the recognizable features of the classic One Star. Design highlights include the zen Chinese symbols for serenity imprinted on the shoe's insole and outsole while the inner foxing shares Confucian wisdom in Mandarin. The sneakers also include cotton laces in vanilla and black.
Watch the campaign video above and check out CLOT's co-founder Edison Chen's interview along with detailed images below. Learn more about the latest CLOT x Converse collaboration at Converse's online shop.. Available on Converse.cn and Juice HK on Tuesday, September 19.
1 of 2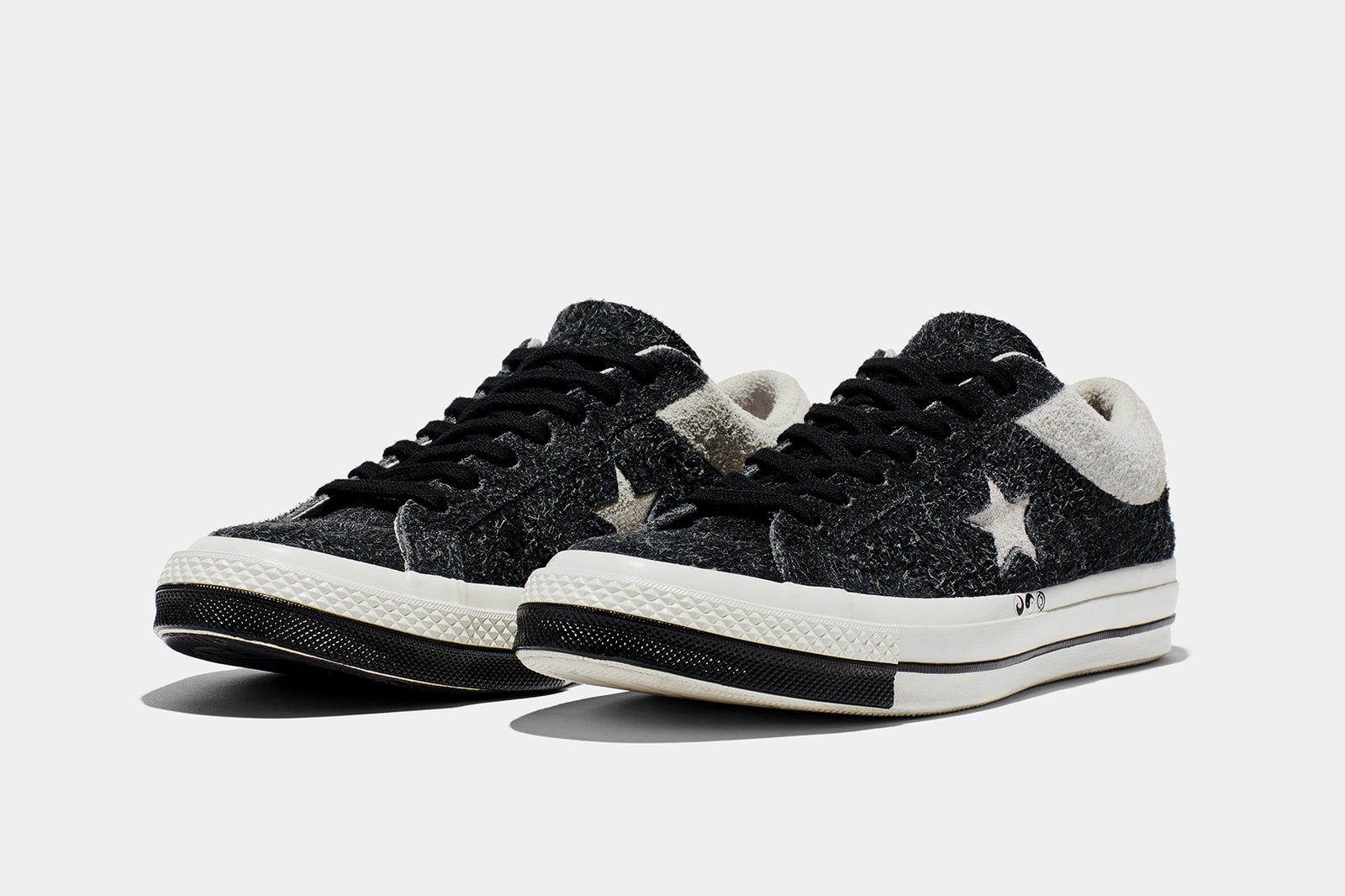 2 of 2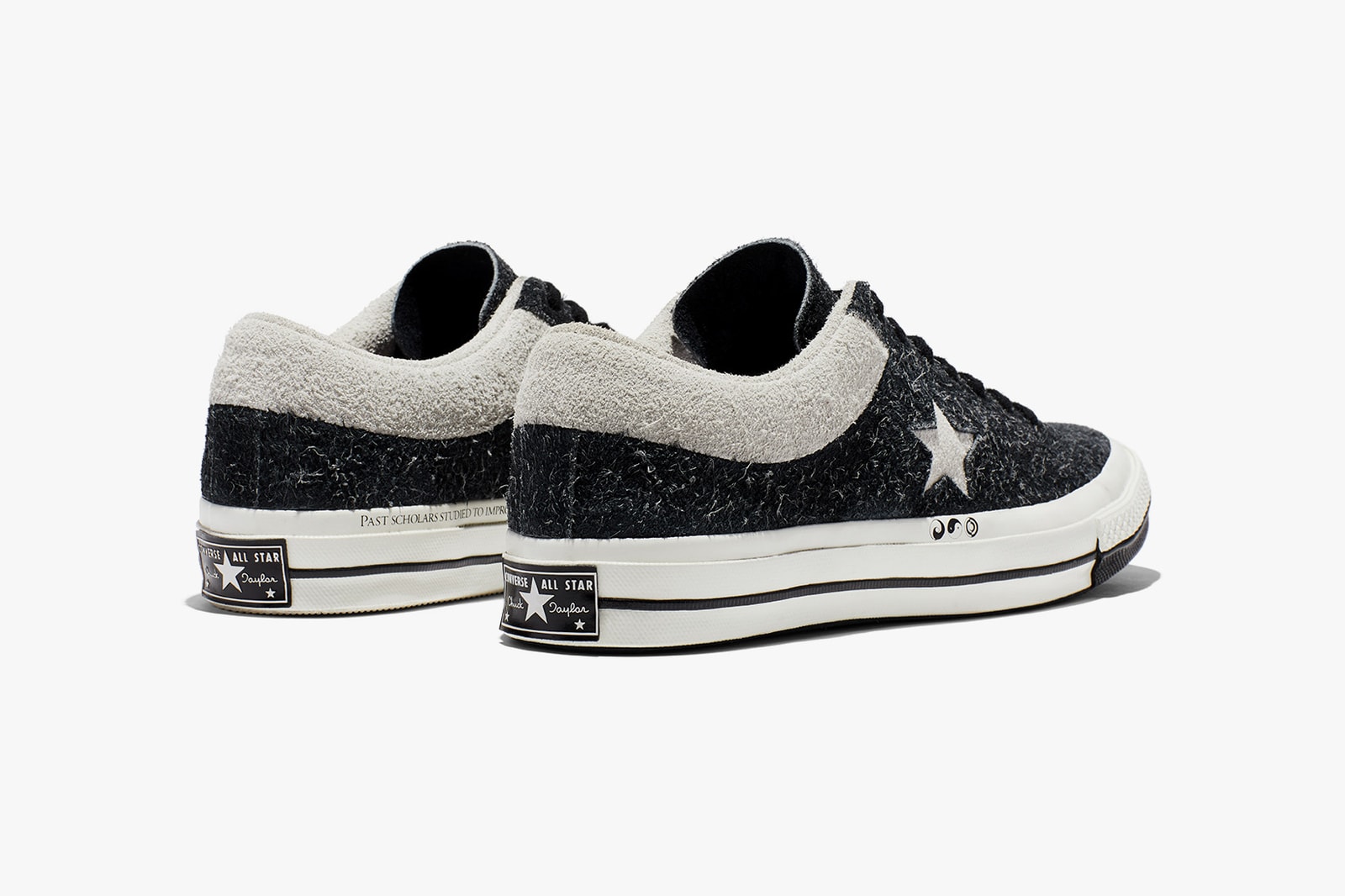 CLOT is coming up on a 15-year anniversary, how has the brand evolved in that time?
Edison Chen: We have grown more mature and more seasoned. We are proud to be THE representative brand from Hong Kong/China and we are excited to continue to make good products with good designs that originate from China. We are still planning a global expansion and we believe we are now playing at an international level.
Converse and CLOT have a long history of collaborations together, what was the evolution of your partnership?
I think the trust between us has gotten a lot deeper and also the fluidness of our designs. We work very well with the Converse team and they have a super star, Matt Sleep on the team who I believe is one of the best footwear makers in the whole game.
How is CLOT's aesthetic and philosophy reflected in the shoe?
Yin-yang and Confucius are deeply rooted in the Chinese culture. We hope our shoe and promotion materials are conveyed in an east-meets-west flavor.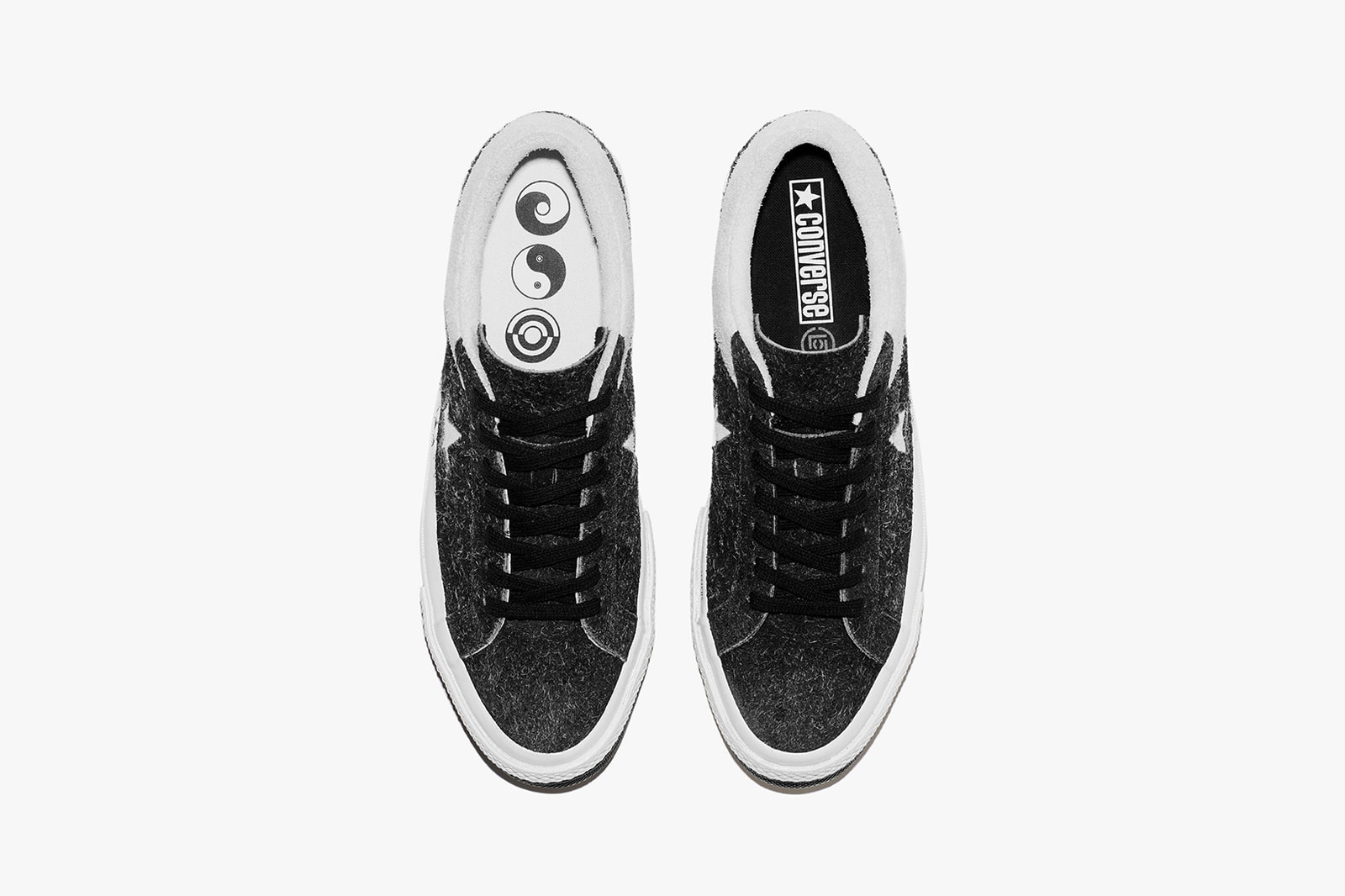 What were the material selection and design elements of the sneaker?
The hairy suede was a special selection as it has both black and white on the actual material. This is in tune with our inner peace and yin-yang element of the shoe. Using white and black as the color palette, the shoe pays tribute to a classic logo that isn't owned by any company but a whole nation, culture, and system of thinking.
1 of 2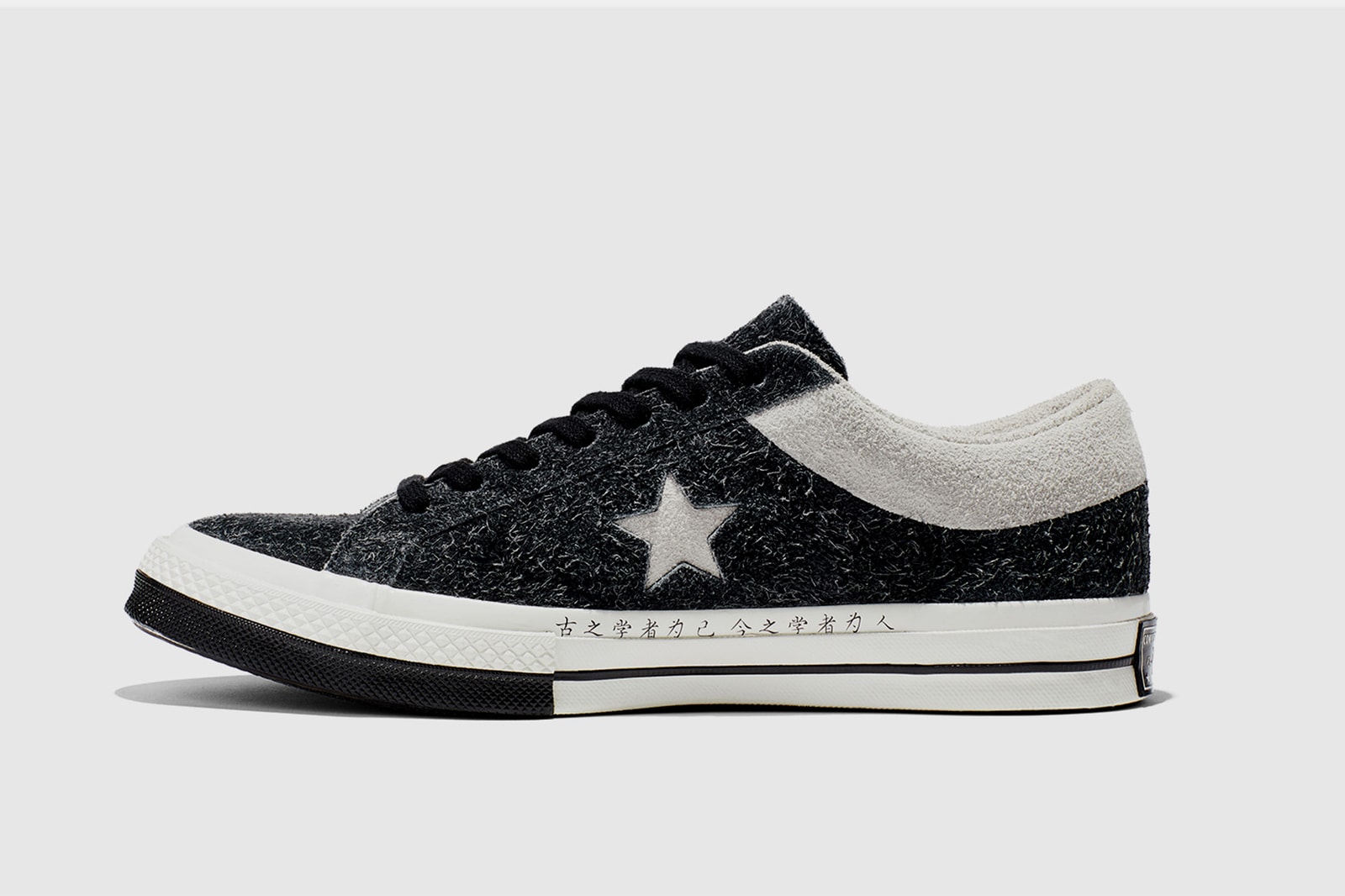 2 of 2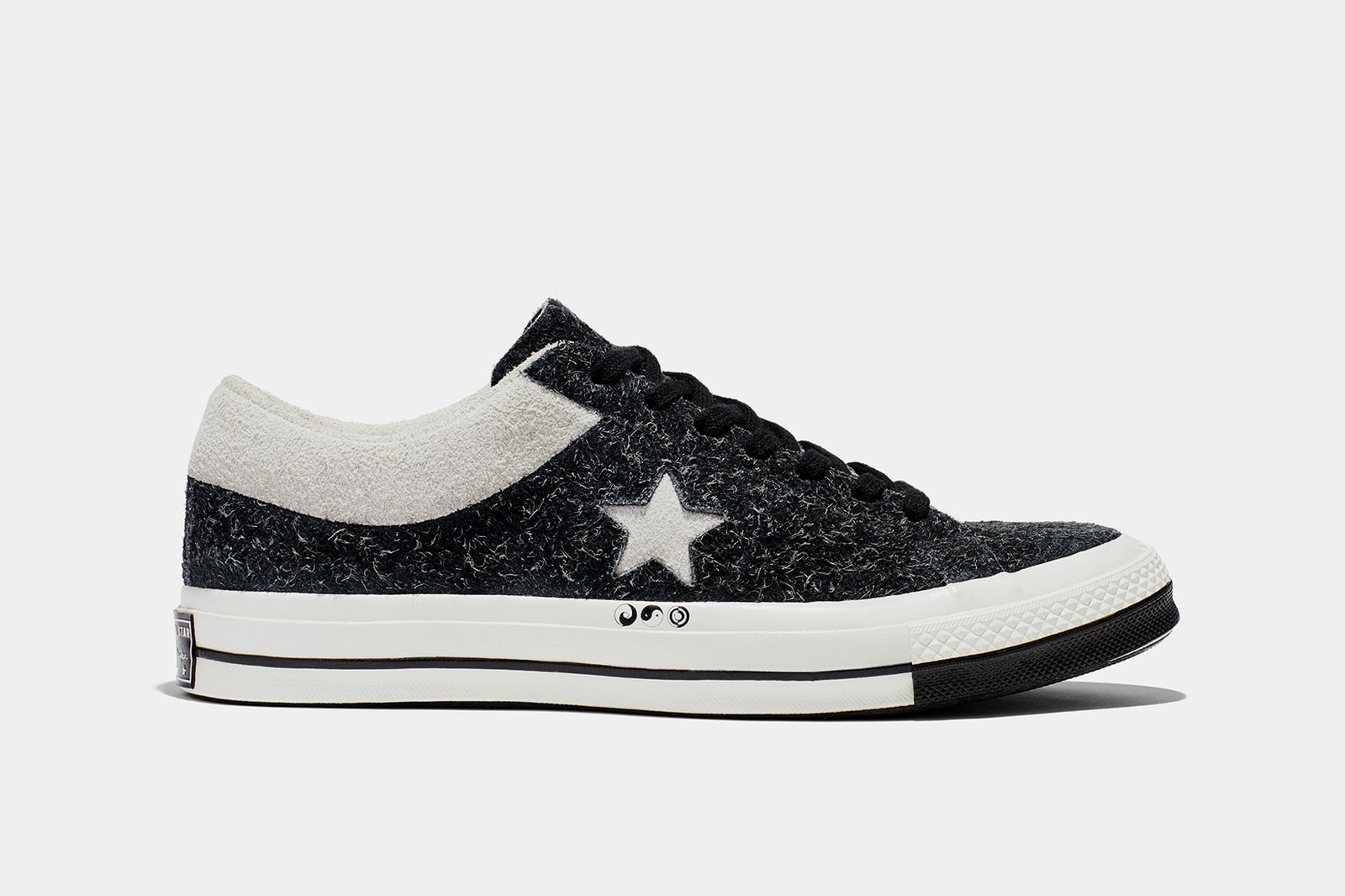 Why was the One Star silhouette the right fit for this latest collaboration?
The One Star is a classic silhouette and it can easily represent Converse with the star logo emblazoned on the side of the shoe. Something that is good is good, no need to explain.
1 of 3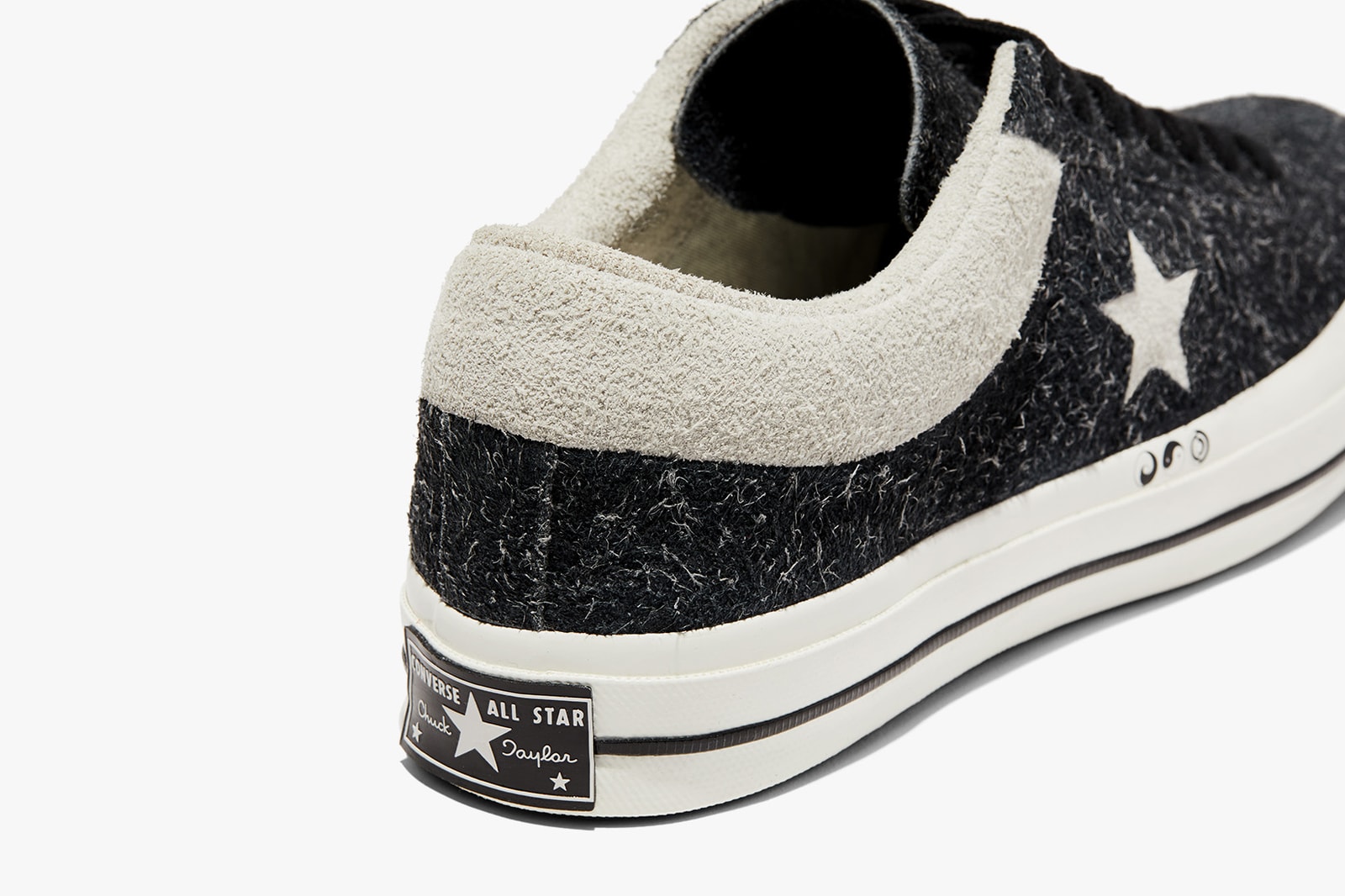 2 of 3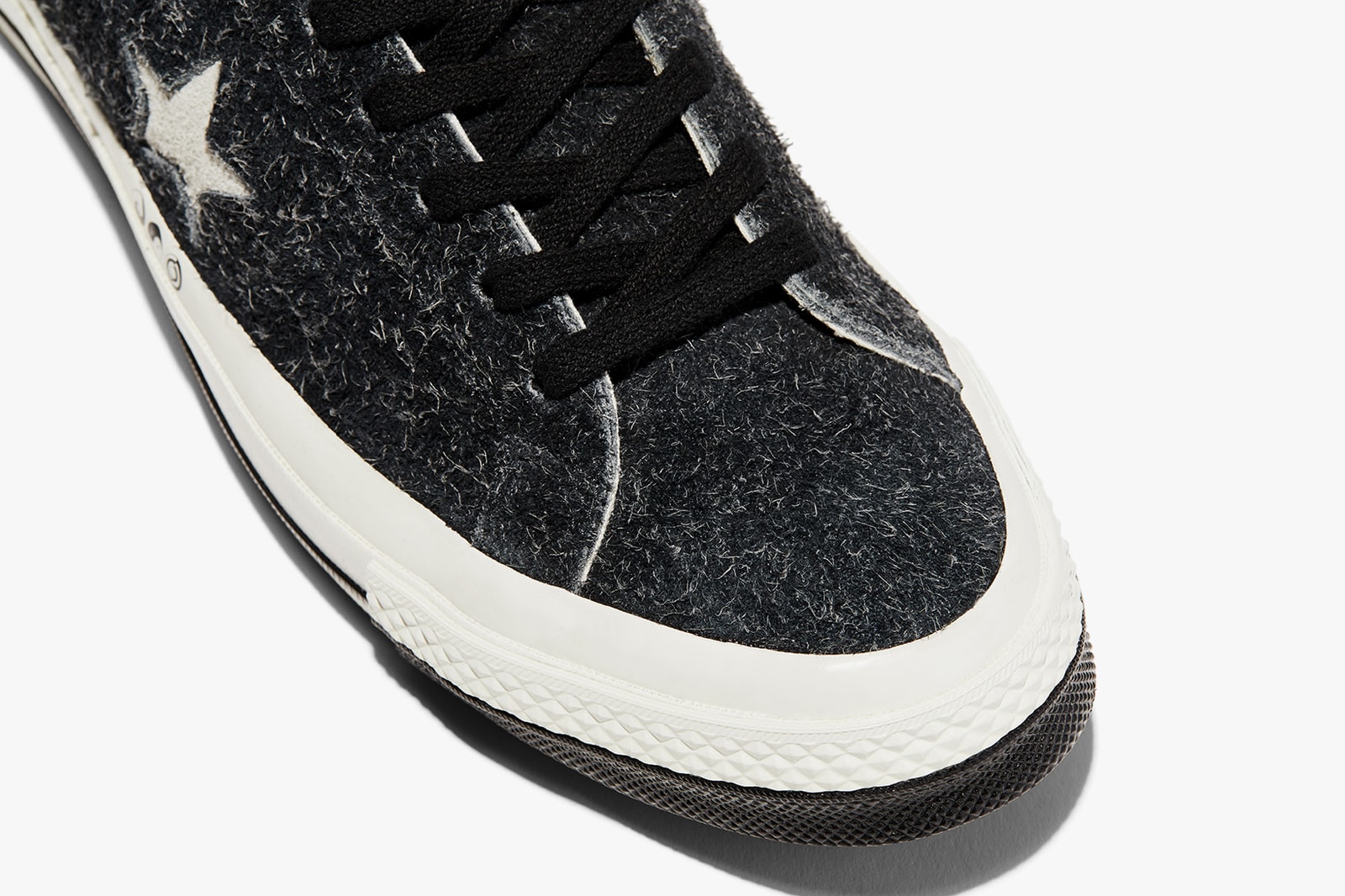 3 of 3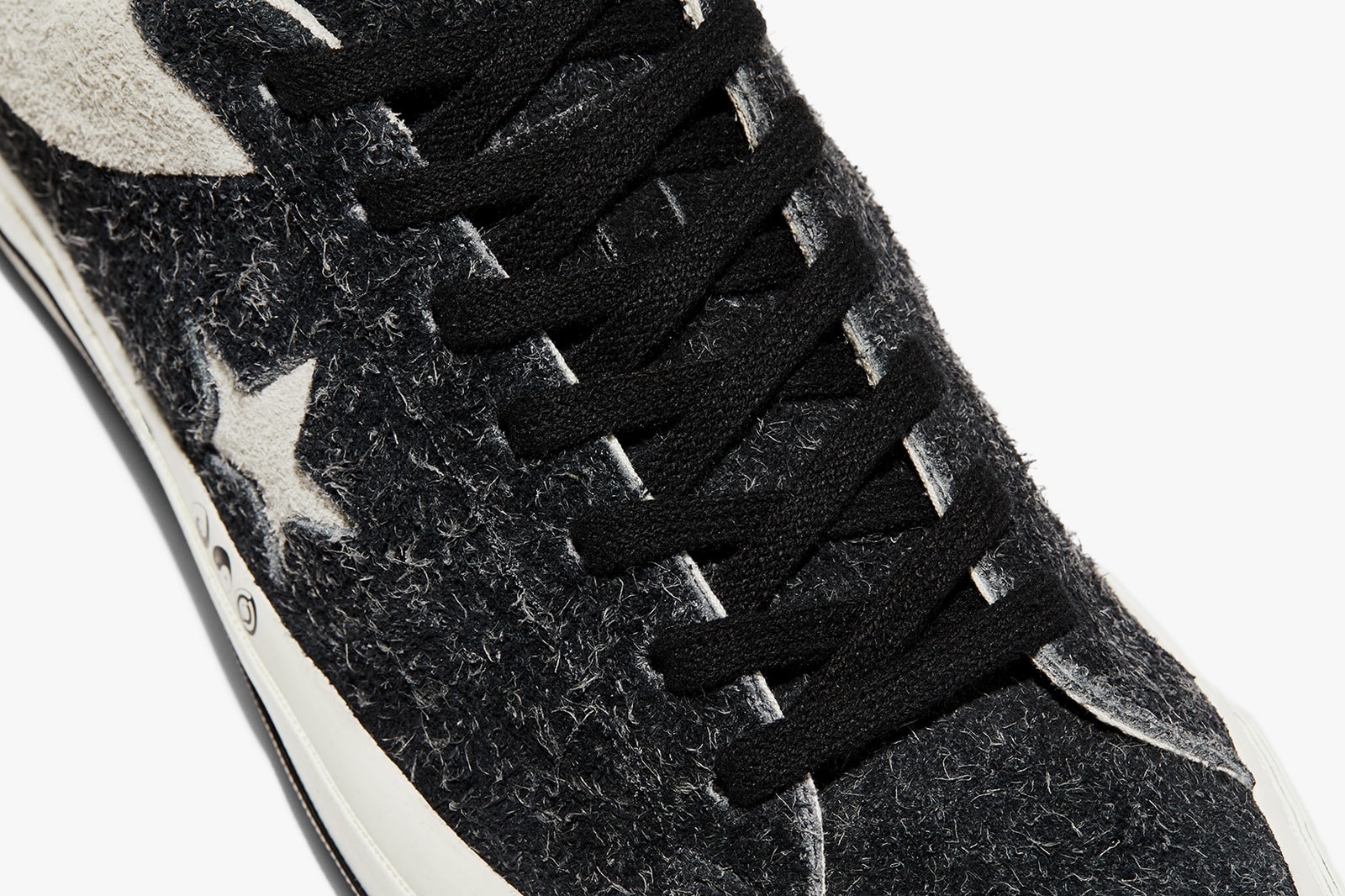 What in your opinion makes for a hyped sell-out collection or collab in 2017?
Making good products with well thought out designs and inspirations. We hope people will be able to see on our level and enjoy the creations we make.