V/SUAL Maps Down 'Game of Thrones' Across Skate Decks for "Rep the Realm" Campaign
The world of Westeros brought to the streets.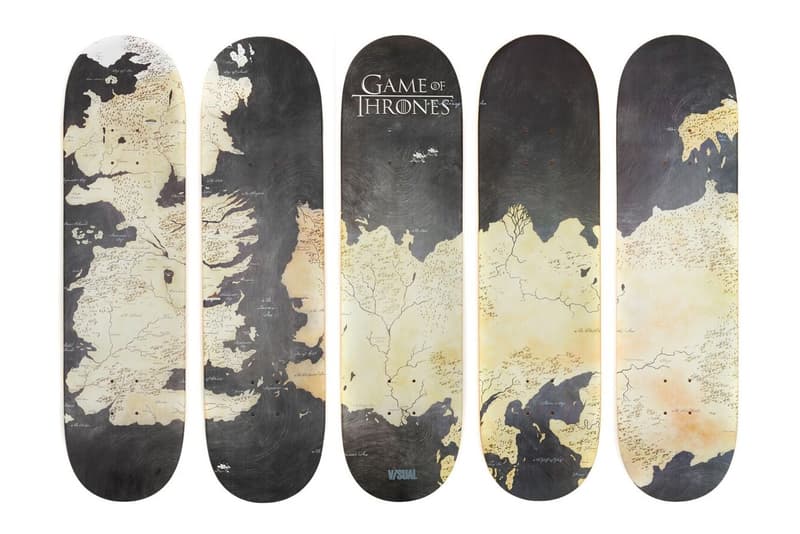 1 of 3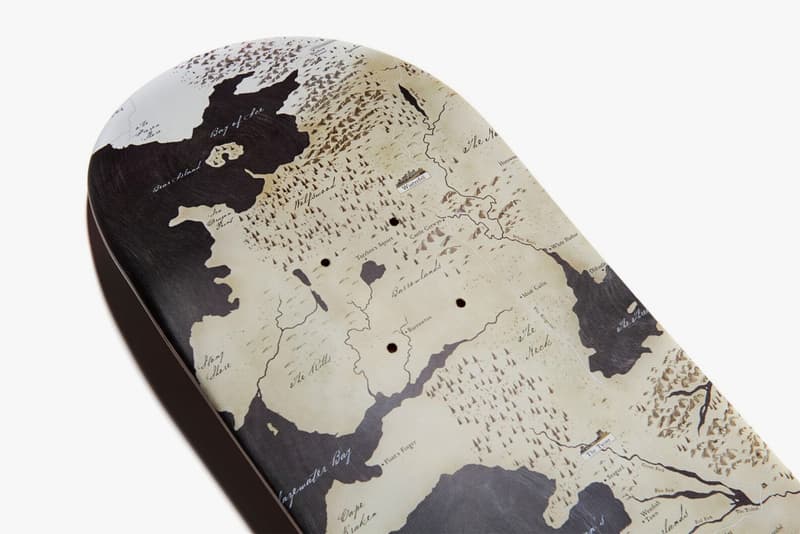 2 of 3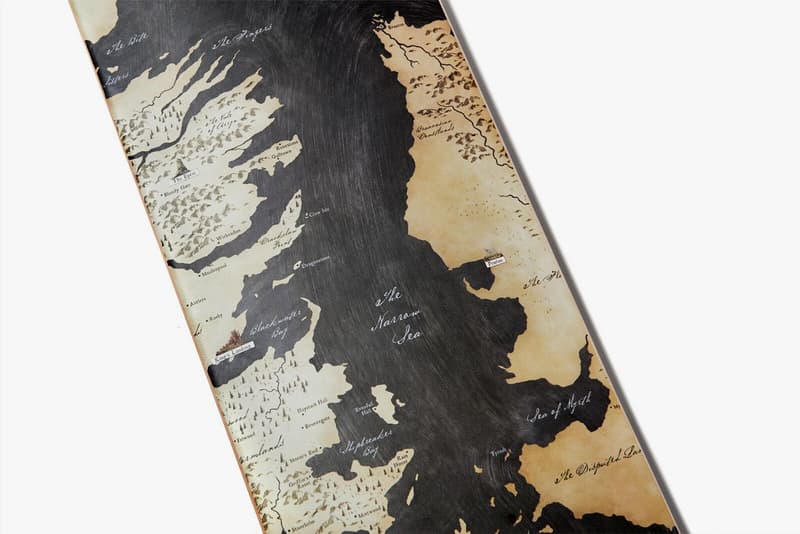 3 of 3
The HBO campaign "Rep the Realm" dedicated to the channel's hit series, Game of Thrones is releasing seven limited edition items in celebration of the series seventh season. The collection will feature new pieces every week to coincide with the show's episodes and the latest release comes from L.A. photography-focused brand, V/SUALS. V/SUALS's design comes in the form of a set of five skate decks, which when put together form a map of the fictional world. The images come together collectively to cover areas from Westeros, across the Narrow Sea, and into Essos.
V/SUAL founder, Stephen Vanasco explains his initial attraction to the show stating, "The thing about Game of Thrones that got me was more or less that you almost disregard the timeframe that it's in, you disregard that there's imaginative creatures and all this different stuff. You're so caught up in how they present it, it transcends all that."
The "Rep the Realm" campaign has been joined by Carrots and Dee & Ricky so far, and will see further contributions from ALIFE, Billionaire Boy's Club, 40s & Shorties and Koio.
Be sure to also check out a list of Game of Thrones locations that you can actually visit in real life.