The Shoe Surgeon Gives Us a Master Class on How to Upgrade the Air Jordan 13
A footwear icon receives some luxury additions.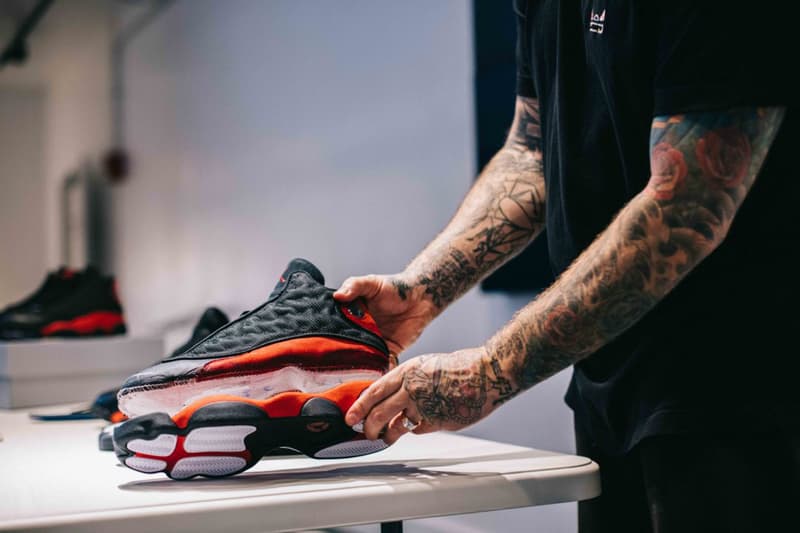 1 of 4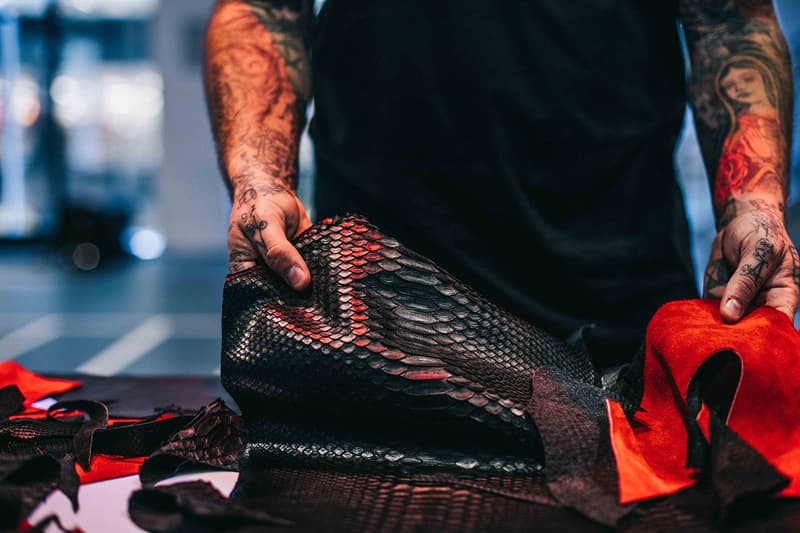 2 of 4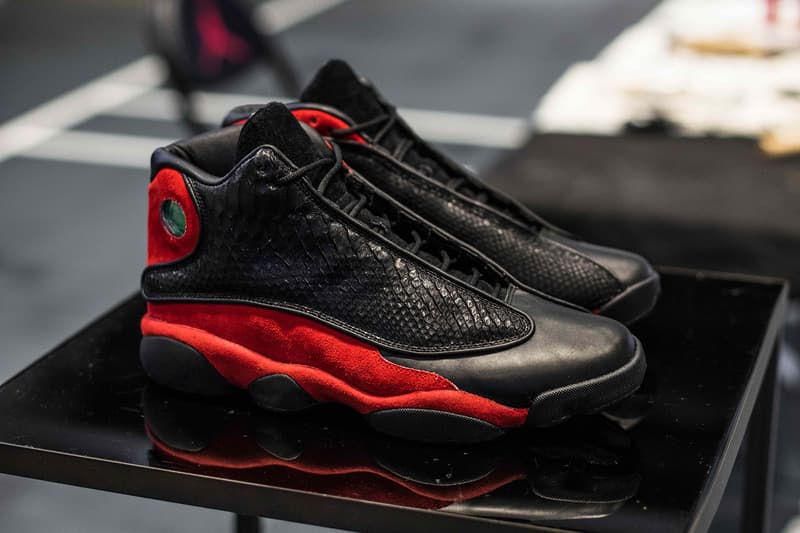 3 of 4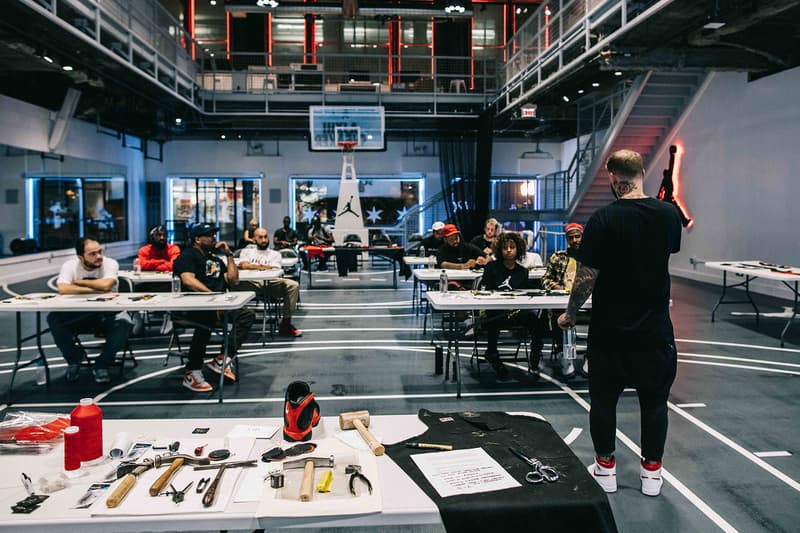 4 of 4
The next Jordan Brand retro model to hit shelves is the "Bred" iteration of the Air Jordan 13, but The Shoe Surgeon would rather give the upcoming pair his own luxurious upgrade. The sneaker customizer recently added the aforementioned model to his long list of work by incorporating python and suede material throughout.
In addition, an intimate class was held by The Shoe Surgeon to teach friends and family how to rebuild their own Jordan 13 at its flagship location in Chicago. In talking with Jordan Brand, he shared a few words on the challenges of his level of customization, his love for the Air Jordan 13, and more.
Check out the imagery above for a closer look and what he had to say about the Air Jordan 13 below.
What was challenging about the 13?

This was probably one of the most difficult shoes I've done just because of all the detail already on the shoe – from the suede sole that could so easily be messed up, to the hologram, to the reflective fabric and the eyelets.

There are shortcuts I can take on other shoes to make things slightly different, or change a detail that no one would normally see, but for the AJ 13 the goal was to create it as closely as possible to the original.

Most Jordans are very complex, due to the design. I don't think they take any shortcuts to make production easier. The focus was definitely on the design and how the shoe looks and functions rather than how inexpensive the production could be.

You work with so many different types of shoes – high end, low end, different brands. What makes the AJ 13 unique?

Everything from the design, to the padding, to the binding and how the eyelets are laced. One of my favorite parts of the 13 is the hologram. I feel like this is one of the first soles that had a suede cover. I think that was very unique for the time as well.