Raf Simons Talks His Plans for Calvin Klein in a New Wide Ranging Interview
Covering everything from his love of art to his beginnings as a fashion designer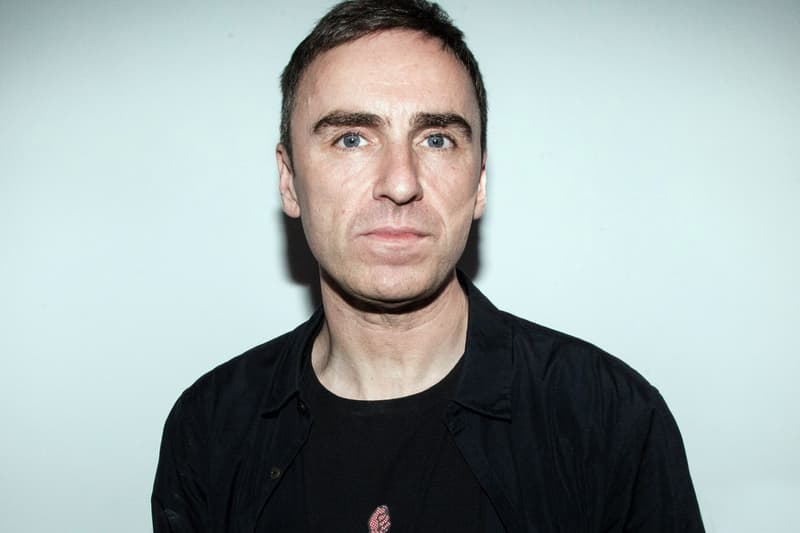 For his first major interview since debuting as Calvin Klein's creative director in February, Belgian fashion supremo Raf Simons sat down with Vanity Fair to talk about everything from his love of art, to his beginnings as a fashion designer. The wide-ranging feature also works as an introduction to the life and career of Simons, ranging from his early days as a budding furniture designer, to his unveiling as Calvin Klein's chief creative officer almost exactly a year ago. Read some select quotes from Raf's interview with Vanity Fair below, and head over to the site to read the whole thing.
On where he grew up:
"It was a village. There was nothing—no boutique, no gallery, no cinema. You were supposed to become doctors or lawyers. For me, it was completely alien. … I didn't know you could study fashion. I also did not know you could study painting or sculpture. Nobody ever told me. My mom and dad, they were completely in another world."
On his plans for Calvin Klein:
"If you ask me about Calvin's clothes, I'm not actually looking into that much right now. It's not because I don't want to be respectful. It's more to protect myself, because I think I have a clear point of view of where I want to go with it. What I feel more important for myself is to take his guts. I think he was a man with a lot of guts. I'm fascinated by a man who takes something like underwear, that was always photographed and advertised in a small format, and decides it's going to be on a billboard five meters high in the middle of the city. That is what I like—somebody who dares."
On whether or not he's an 'artist':
"No. But maybe I would want to do art. I know people would criticize it once you've been defined as a fashion designer. But it would be a whole different thing. It would be purely a comment that I needed to make and it would be out there. If I ever would want to do it, it would probably be just because I need to do things. . . . I would go crazy if I didn't do my things. The ideas, they have to go out, one way or another."
For more from Raf Simons, check out the designer's redesign of Calvin Klein's flagship store.