Raf Simons and Sterling Ruby Redesign Calvin Klein's Flagship Location
Representing a new creative direction for the brand.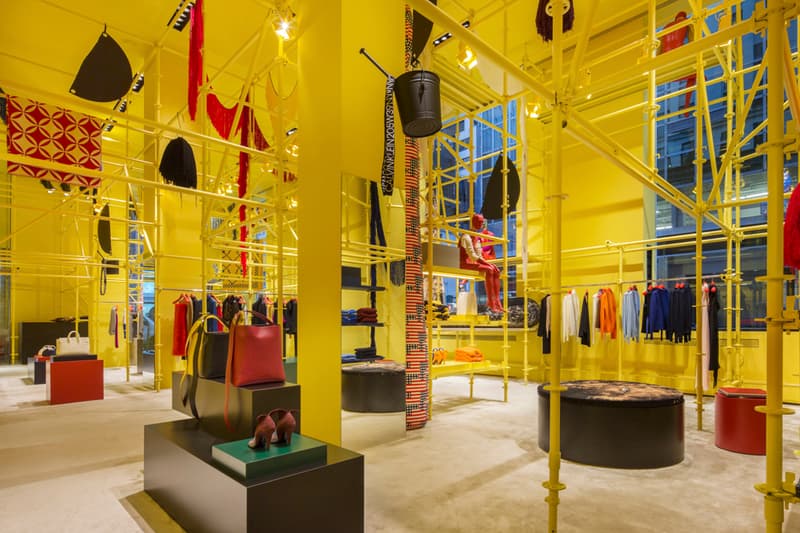 1 of 2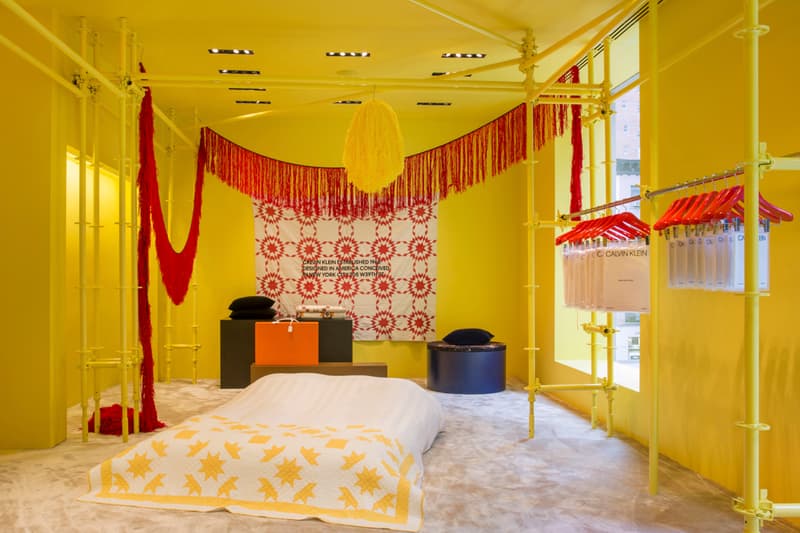 2 of 2
Calvin Klein has recently revealed images of its flagship location's new look courtesy of chief creative officer Raf Simons and Sterling Ruby. Customers were greeted at the store's reopening over the weekend to a plethora of bright colors, most notably the bright yellow that covers the location's walls, pipes, and support beams. Other standout features include the red accents that hang from the ceiling as well as the brown shelves and displays. In an interview with Business of Fashion, Simons says he wanted the store's look to represent the overall aesthetic people associate with Calvin Klein's clothing.
I wanted the store to generate a very immediate physical experience that could as well be intimately connected to the collections. It is also a continuation of the language I am creating with Sterling for Calvin Klein's visible and physical identity. The use of very direct and familiar references common to the American visual experience creates a simple and emotional connection with the brand.
Ruby also added that the store's new look is part of a new direction for the brand, focusing on looking forward and developing new ideas rather than dwelling on the past.
I'm taking the Calvin Klein flagship store from minimal to maximal; my design should be seen as a marker to celebrate the future of the brand. I wanted the store to glow from within, representing a new day for Calvin Klein.
If you're in the New York City area, be sure to take a look at the newly designed Calvin Klein flagship location on Madison Ave.
Calvin Klein
654 Madison Ave,
New York, NY
10065