Death Wish Nitro Brew Coffee Is Now Available in Canned Form
Nitrogen-infused coffee that comes in a can.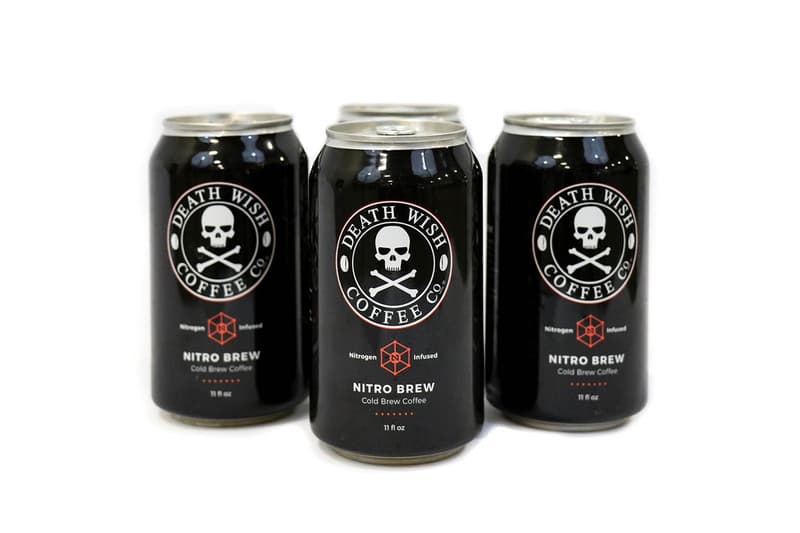 Death Wish Coffee's rereleases their original canned cold brew, and this time around it has received some minor improvements. The cold brew infuses their organic Death Wish Coffee with Nitrogen, offering some of the strongest coffee you've ever had without sacrificing it's delicious flavor. The black, canned coffee contains no preservatives, sugar, or cream — allowing you to taste the full flavor of their process. The cans come in a 4-pack, and will cost you only $14.99 USD. Head over to the Death Wish Coffee webstore now to pick up some for yourself.