NatGeo and Airbnb Will Send Contest Winners to View Solar Eclipse From a Private Jet
With a geodesic dome to sleep under the stars.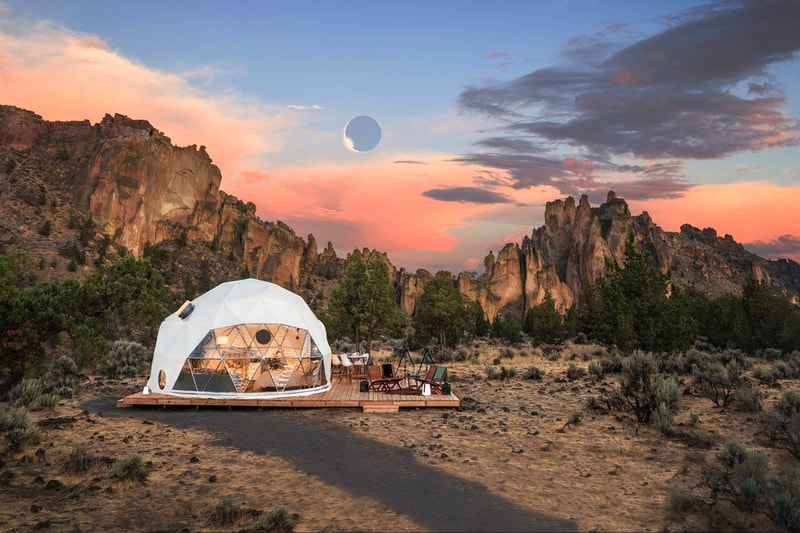 Airbnb and National Geographic will send two people to view the August 21 solar eclipse from a private jet above the clouds in an online contest. Winners will have Yale University astrophysicist Dr. Jedidah Isler and NatGeo photographer/science journalist Babak Tafreshi accompanying them to answer related questions and take pictures. The winners, Isler, and a crew will also take a two-hour plane ride west to give everyone onboard an extended and breathtaking view of the eclipse in full. Also included is a night in the Oregon wilderness in a geodesic dome near Smith Rock which includes an observation deck with multiple telescopes to view the stars.
Contestants must be 21 or older from the U.S. or Canada to enter. Winners will travel to Seattle, Washington on August 20 and must have passports that are valid for at least six months following the date of the trip.
Enter for a once in a lifetime adventure on Airbnb's website.