The Kyrie Irving-Isaiah Thomas Trade Has Been Completed Between the Cavaliers & Celtics
Thoughts, LeBron?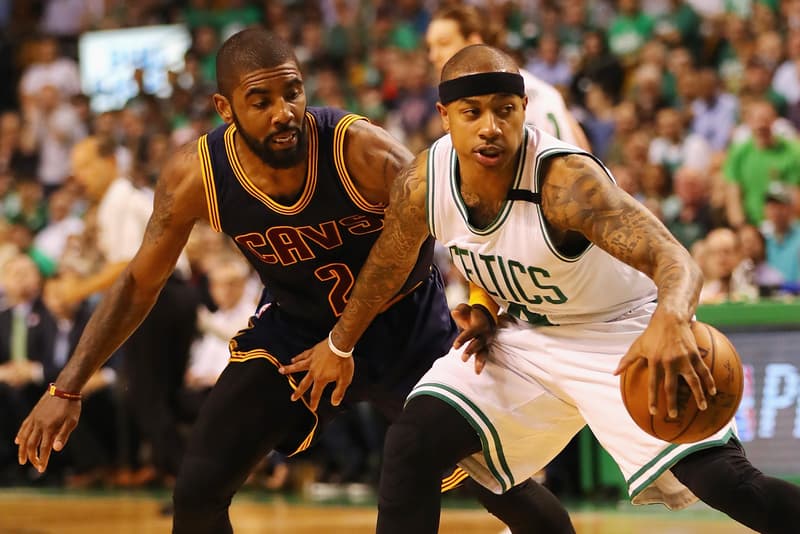 Early last week, reports started surfing that a possible Kyrie Irving-Isaiah Thomas trade would occur between the Cleveland Cavaliers and the Boston Celtics. Now news has broke that the deal between the NBA stars has been completed, though it initially hit a speed bump in regards to Isaiah Thomas and his faulty hip.
In addition to sending Thomas, Jae Crowder, Ante Zizic and Brooklyn's 2018 first-round draft pick are also being sent to Cleveland in exchange for Irving. Irving is expected to be introduced to Celtics fans during a press conference in Boston on Friday. It's unclear when the Cavaliers will introduce Thomas, Crowder, and Zizic at this point.
Leave your thoughts about the trade in the comments below. Also be sure to check out our recent interview with Kyrie Irving here.