Heron Preston on Luka Sabbat, 'MacGyver,' and Larry Clark's 'Kids' in Latest Interview
HP names some of the fuel to his creative fire.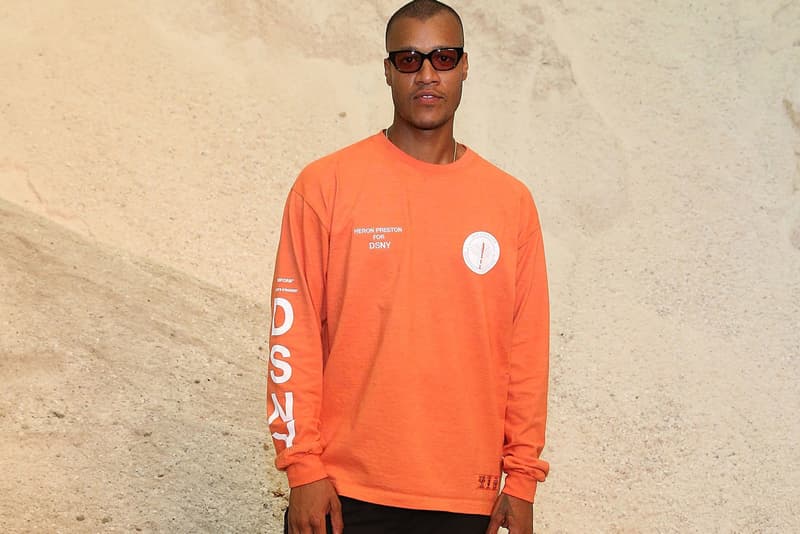 It's always interesting to find the blueprint behind a creative's inspiration. When it comes to Heron Preston, the DJ slash creative director slash designer has a ton of mood boards to choose from that lead to that light bulb moment we're all waiting for. Since the success of his collaboration alongside the Department of Sanitation, Preston has managed to drop his own popular collection to follow, while DJ'ing in between.
In a recent talk with Vogue, HP listed some interesting influences and moments that contribute to his creativity and current success such as Luka Sabbat's fearlessness, MacGyver's inventiveness, the culture found in the film Kids and much more.
You can take a look at the full conversation at Vogue, but also see some excerpts below:
On Luka Sabbat:
I hate to call him a model. He's more than that. A model citizen, if you will! He broke the standards of the "perfect" male model. He represents the culture. The youth. He's an entrepreneur. The clothes don't wear him; he wears the clothes. He has a heightened sense of style, but he gives more than his look. Imagine when we are all, like, 60 years old looking back at this moment. Luka will be an icon.
On Larry Clark's 'Kids:
I grew up skating in San Francisco, and New York City was always this ultra-awesome place to me. I watched a lot of skate videos and knew all the NYC skate spots. So many vibes. So much culture. Style. Energy. I had never been to New York, so movies were always my windows to the world. The cast in Kids was all so fresh to me. Their New York accents. Their attitude. Their style. Skate culture. It consumed me. I had seen many films based in NYC, but it was Kids that really hit home.
Being influenced by 'MacGuyver':
MacGyver was a secret agent who didn't look like a secret agent. He had a cool haircut, wore T-shirts with Levi's and sneakers. He was incredibly resourceful and could make anything happen with what he had at his fingertips. Fire out of ice. That way of thinking. Being inventive. Dreaming. Using what's around you to make magic happen. It's kind of how I made all of this happen before I joined [the Milan production and distribution company] New Guards Group.