The Kyrie Irving for Isaiah Thomas Trade Hits a Snag Due to a Faulty Hip
Cavaliers considering an additional trade asset, which could threaten the finality of the deal.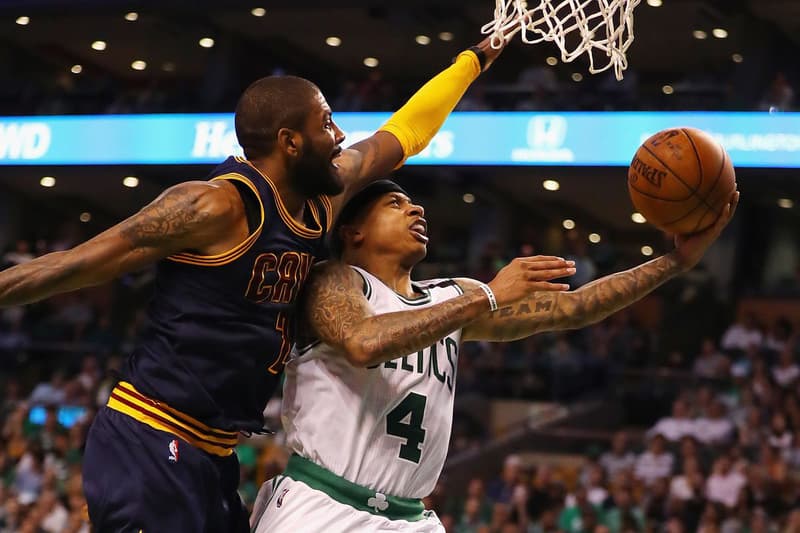 Earlier this week, the Cleveland Cavaliers and the Boston Celtics announced one of the loudest NBA trades made in quite some time, with its superstar point guards — Kyrie Irving and Isaiah Thomas — switching sides. The blockbuster news was quickly followed up with humorous parodies, images of fans burning jersey's and various social media rumblings, amongst other noise. However, in what is being considered a major snag, ESPN's Adrian Wojnarowski has reported that the Cavs are in the process of seeking an additional trade asset, which could veto the trade and stall talks completely. For those who can recall, Thomas was forced to sit sidelines for a few games against the Cavaliers with both teams meeting in the Eastern Conference Finals this past season.
Throwing some fuel onto the fire were some comments made earlier in the week by Boston Celtics general manager Danny Ainge. In addressing Isaiah's health, Ainge had this to say, "There's gonna be probably a little bit of a delay for Isaiah as he starts the season this year, but I think that Isaiah should be fine and healthy as the season goes along." The former NBA star turned executive also cited the injury as one of the reasons why they decided to trade Thomas for Irving. Be sure to check back for more details as they arise.
In other sports news, experience the Floyd Mayweather vs. Conor McGregor fight live here.