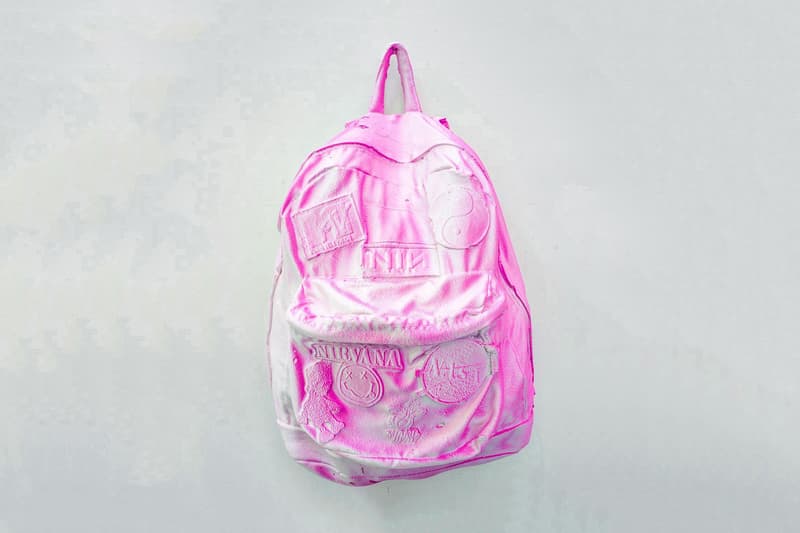 Daniel Arsham's Pink Backpack Sculpture Is Pure '90s Nostalgia
Complete with MTV, Nirvana and NASA patches.
---
Lately, Daniel Arsham has been fascinated with the color pink. Hot on the heels of his Felix the Cat-inspired sculpture is a new piece that centers upon a backpack made up of ash, amethyst, selenite, and quartz. The sculptural rendition features a bevy of embroidered patches that exude '90s vibes, spanning Nirvana, NASA, Bart Simpson, as well as MTV labels. Additionally, Arsham added a brilliant chiaroscuro effect to the artwork —- "chiaroscuro" refers to the use of light and shade in a work to dramatize three-dimensional objects.
The bag is a part of Arsham's ongoing "Fictional Archeology" series that purveys decayed iterations of everyday objects. Take a look at the photo above and head over to Daniel Arsham's official website to view more projects.