The Subaru Impreza WRX From 'Baby Driver' Just Sold for $69,000 USD
A hefty price for the collector's item.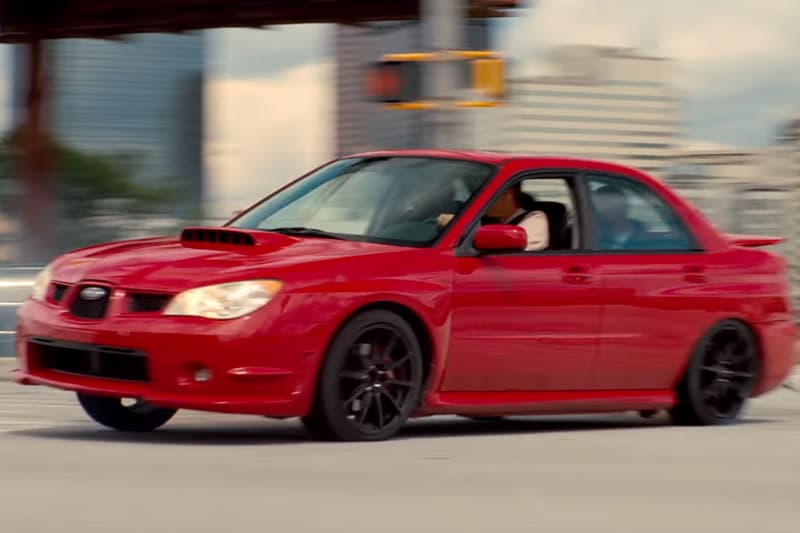 Over the past week, the red 2006 Subaru Impreza WRX that featured as one of the main getaway cars in this summer's Baby Driver found its way onto eBay, where it received more than 70 bids. After everything was said and done with the auction, the stunt car ended up selling for a whopping $69,100 USD. To put that price into perspective, a brand new 2018 Subaru WRX runs for just under $27,000 USD.
For Baby Driver's filming, stunt driver Jeremy Fry told Autoblog that a few modifications had to be made to the car. Not only was it converted to rear-drive but the vehicle was also equipped with a turbocharger from a 2004 STI, allowing it put out over 320 horsepower. According to the car's auction listing, the car had 158,000 miles on it and came with a few paint scuffs as part of the wear and tear from the filming. Other than that, the car was listed as being in working condition, with only a handful of minor repairs needed. This marks the second time a car used in a big movie has changed hands in recent memory, as Chad Lindberg was reunited with his Volkswagen Jetta from the original Fast & Furious movie.