Apple Employees Hate Upcoming Apple Park Workspaces, Ready to Quit
"F*ck this, my team isn't working like this."'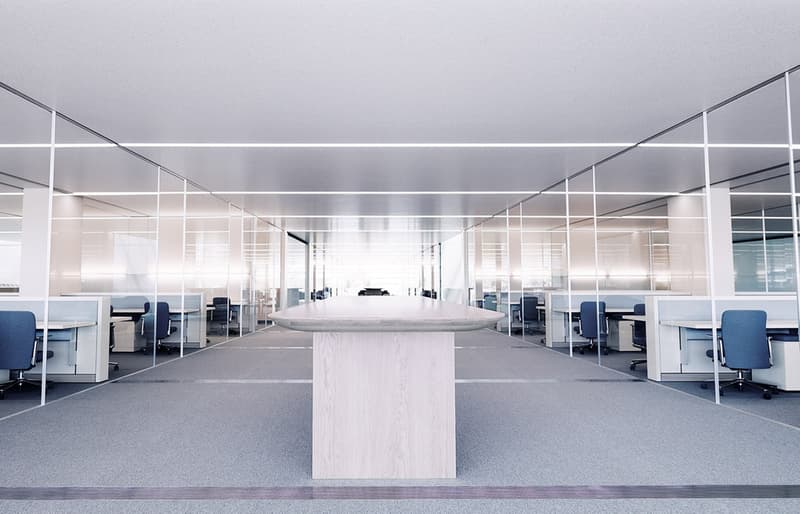 A few disgruntled Apple employees hate the layout of their new campus so much that they're ready to quit, according to reports around Silicon Valley.
The Foster + Partners-designed development that took close to a decade to create began accepting employees to its Cupertino location in April, with more expected to arrive this year. However, John Gruber, who operates an Apple-focused site called Daring Fireball said on his podcast that he's gotten more than a few emails of employees hesitant to comply with the working conditions of the campus. He went on to say that Apple Park's huge open floor plan is the cause of concern. The workspace is based around pods with shared tables, a change from the private offices and cubicles that the engineers and developers are used to.
Gruber continues with an unconfirmed account of feedback coming from Senior Vice President of Hardware Technologies Johny Srouji:
"When he was shown the floor plans, he was more or less just 'f*ck that, f*ck you, f*ck this, this is bullsh*t.' And they built his team their own building, off to the side on the campus… My understanding is that that building was built because Srouji was like, 'f*ck this, my team isn't working like this.'"
During Wired's early viewing of the still unfinished Apple Park, they claimed the building was "retrograde, literally inward-looking" and lacks consideration for its surroundings. The issues have now been addressed in the form of open-plan offices, sound-dampening felt lamps, wall-mounted phone booths, and multitudinous dividers.
Apple Park is a four-floor development containing 80 pods on each level. It's furnished with custom pieces by Japanese designer Naoto Fukasawa, and its huge soundproof space collaboration made from European white oak.
Here's a closer look at the 2.5-million-square-foot structure.