Medicom and Subaru Come Together to Create a Limited BE@RBRICK
In commemoration of Subaru's new name.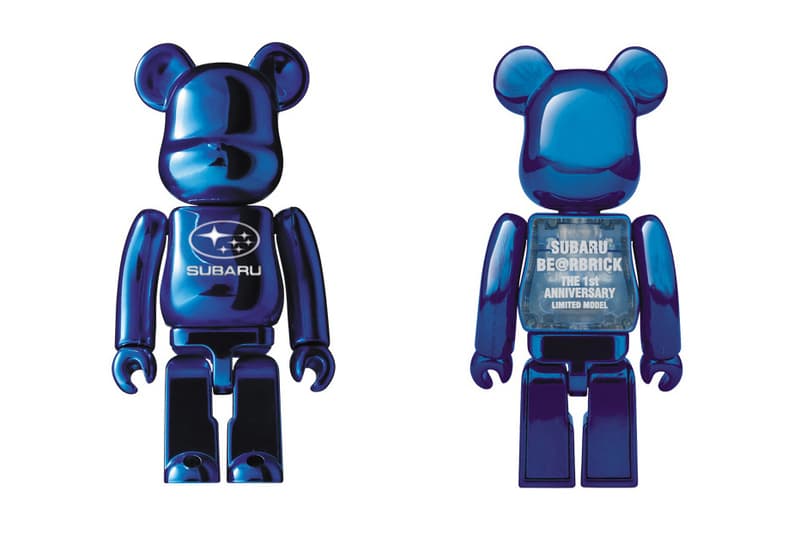 Japanese toy company Medicom is set to debut the Subaru BE@RBRICK in commemoration of the auto company's new name Subaru Corporation. A limited edition model, the product uses a popular clear body with blue plating. A delicate laser process was used to make the central emblem in the back of the body transparent. Subaru is the Japanese name for the Pleiades star cluster, which inspired the Subaru logo found front and center on the model.
The Subaru BE@RBRICK will be available at Subaru's online shop for ¥1,998 yen ($18 USD) on July 28.