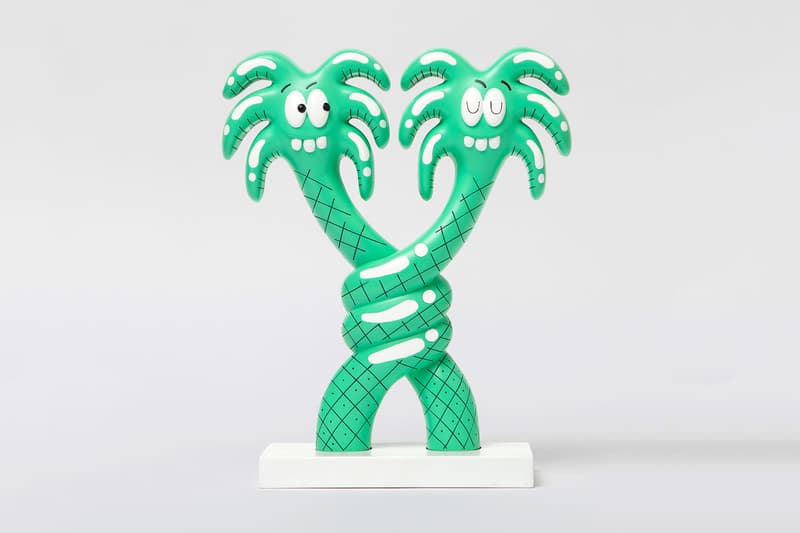 Steven Harrington Releases Limited Edition 'Hello Mello' Sculpture
Featuring a twisted version of his signature palm tree character.
---
Los Angeles-based artist Steve Harrington has unveiled a new miniature sculpture inspired by his iconic palm tree character. Dubbed Hello Mello, the 11-inch artwork—made in collaboration with Cross Studio Hong Kong—invokes Harrington's psychedelic-pop aesthetic with a pair of playful palm trees tangled up with each other. The sculpture will make its official debut at the upcoming Strawberry Festival in Shanghai's Expo Park.
Take a look at Hello Mello above and purchase the piece for approximately $155 USD on Steve Harrington's official website starting July 21. Only 200 units will be available.