Raf Simons Takes Over Chinatown With His 2018 Spring/Summer Collection
An immersive experience that exuded a 'Blade Runner' aesthetic.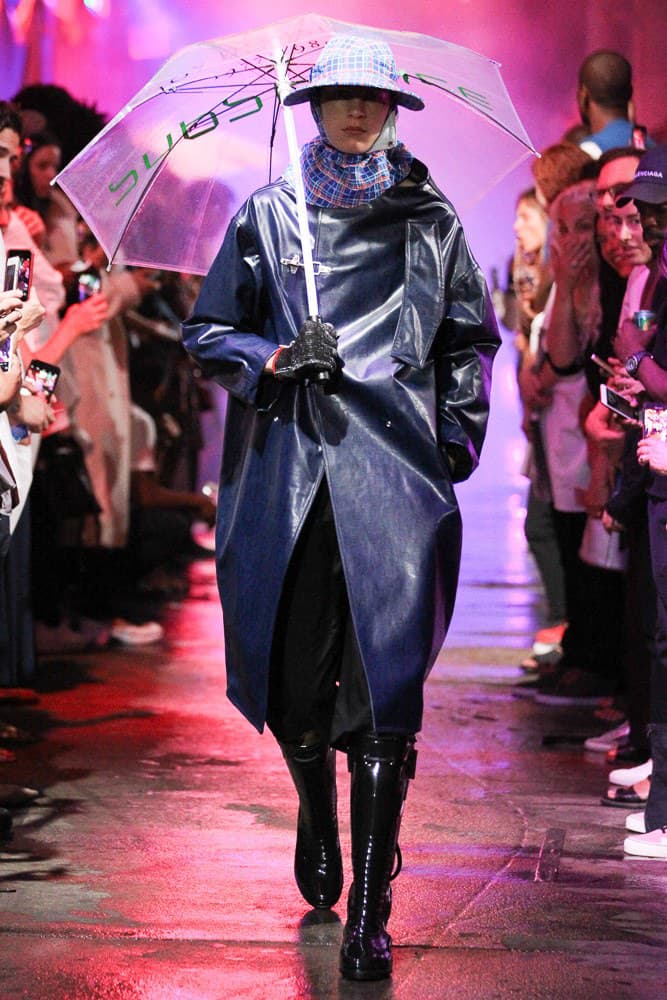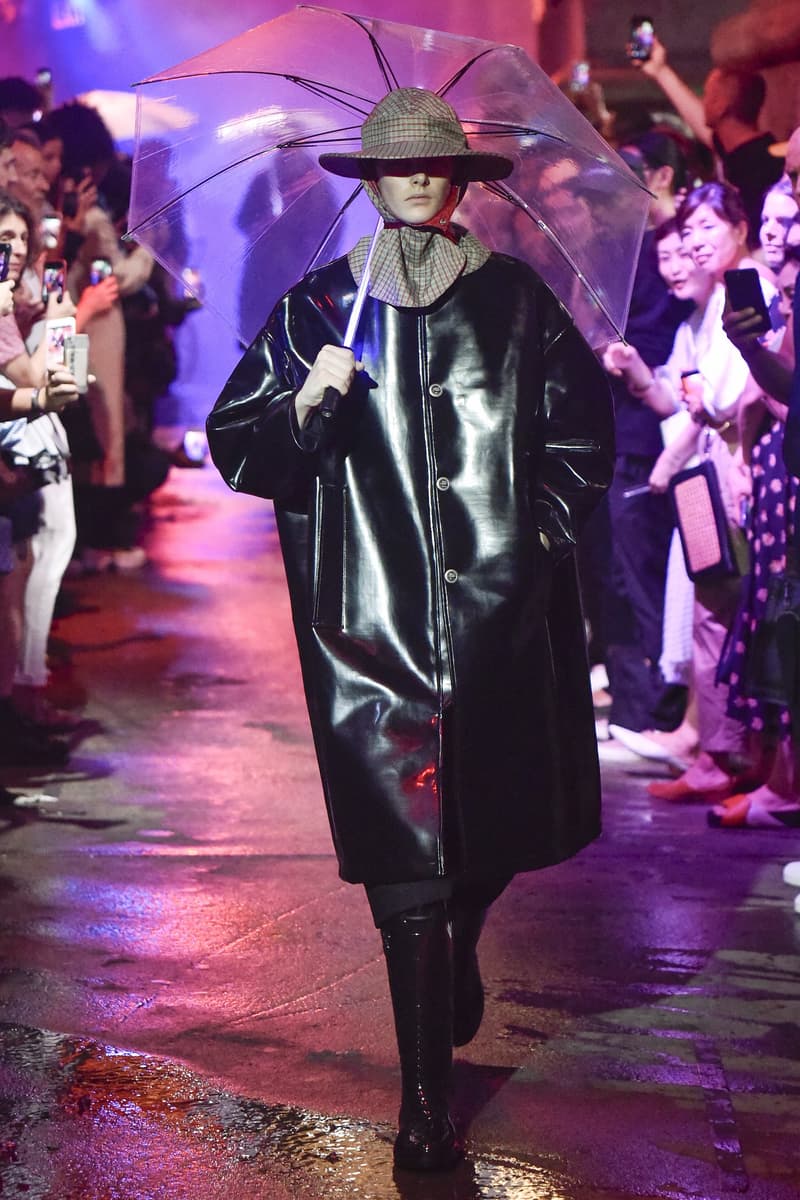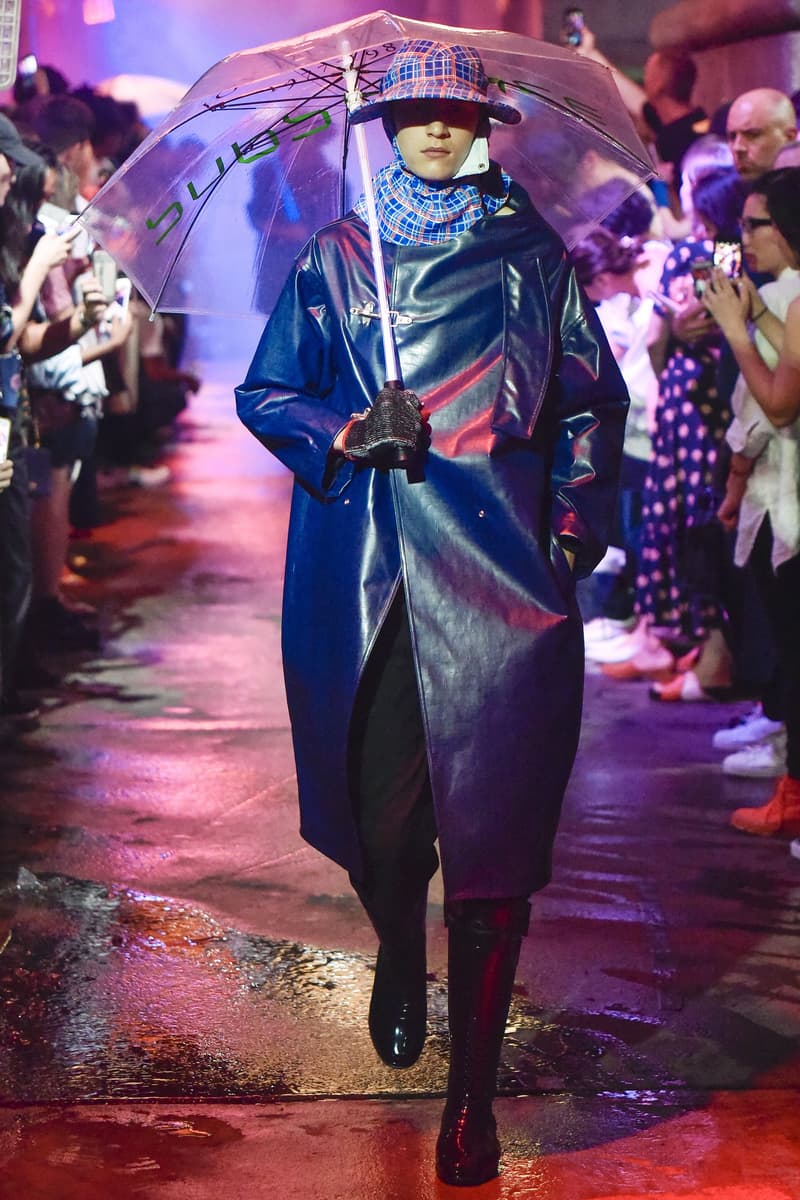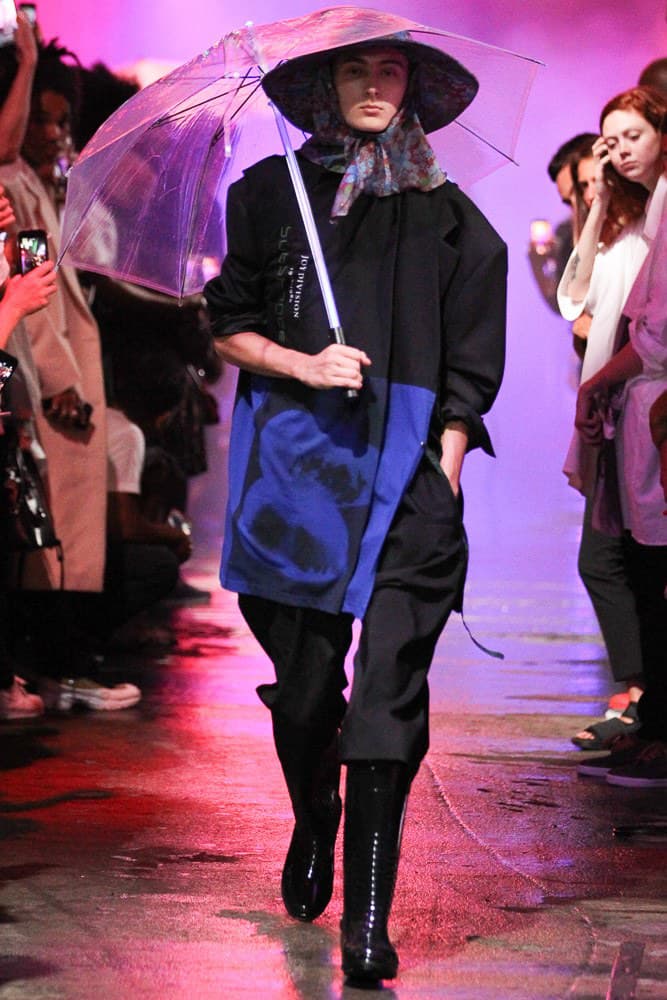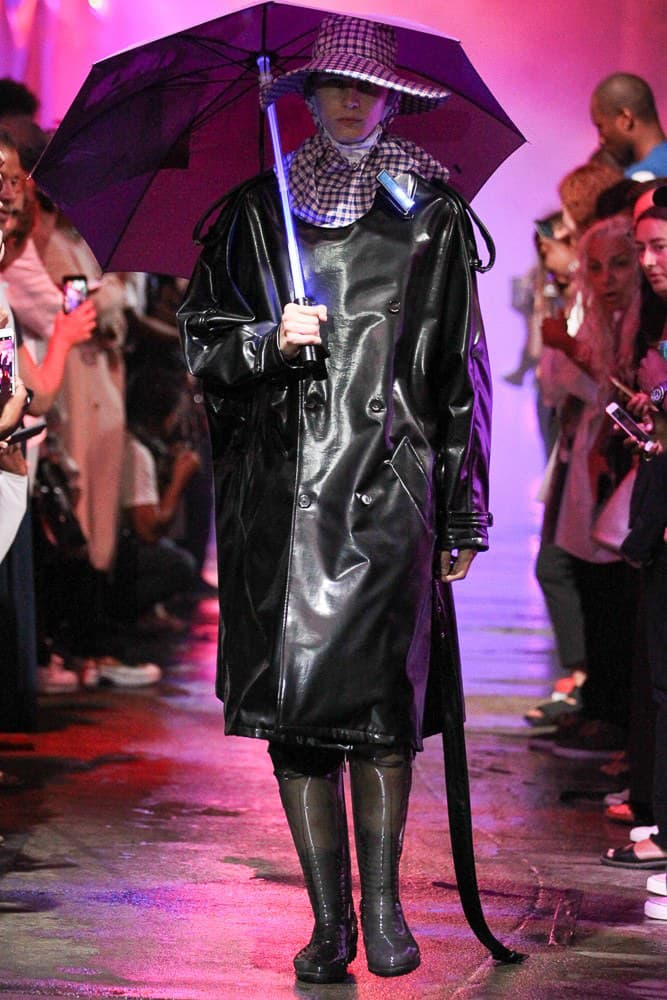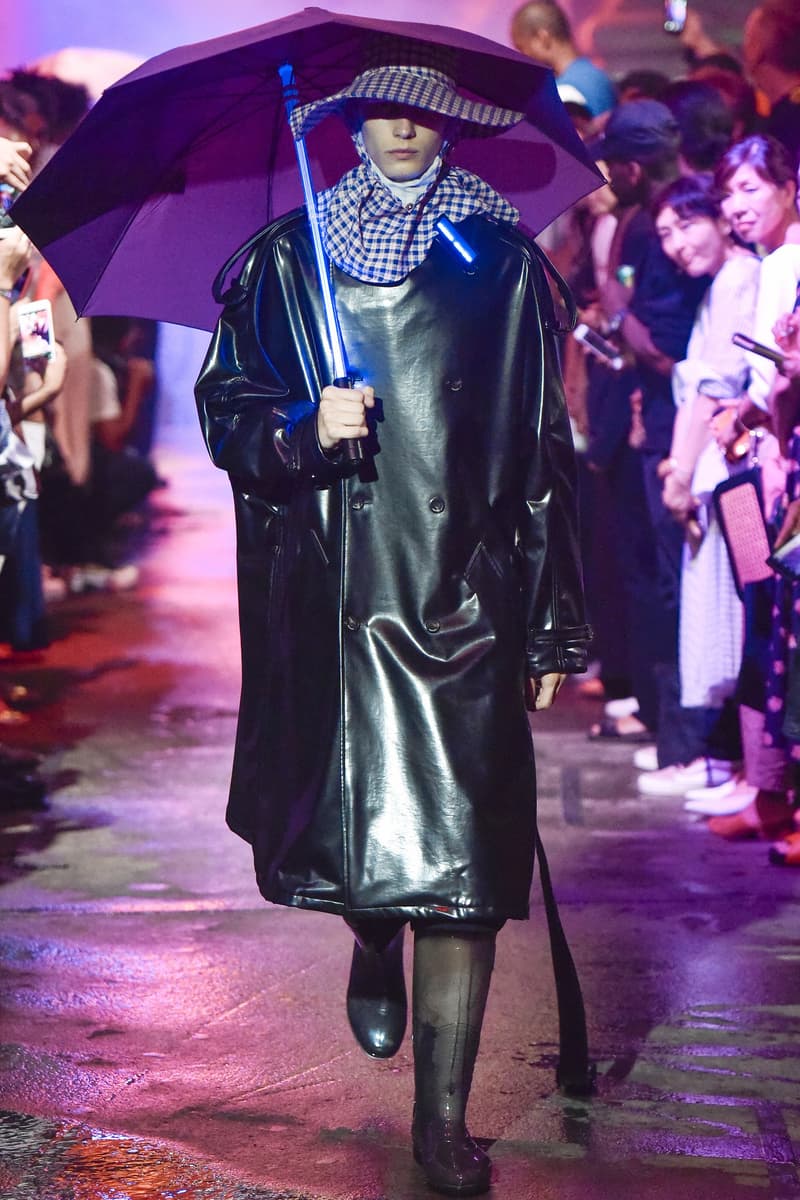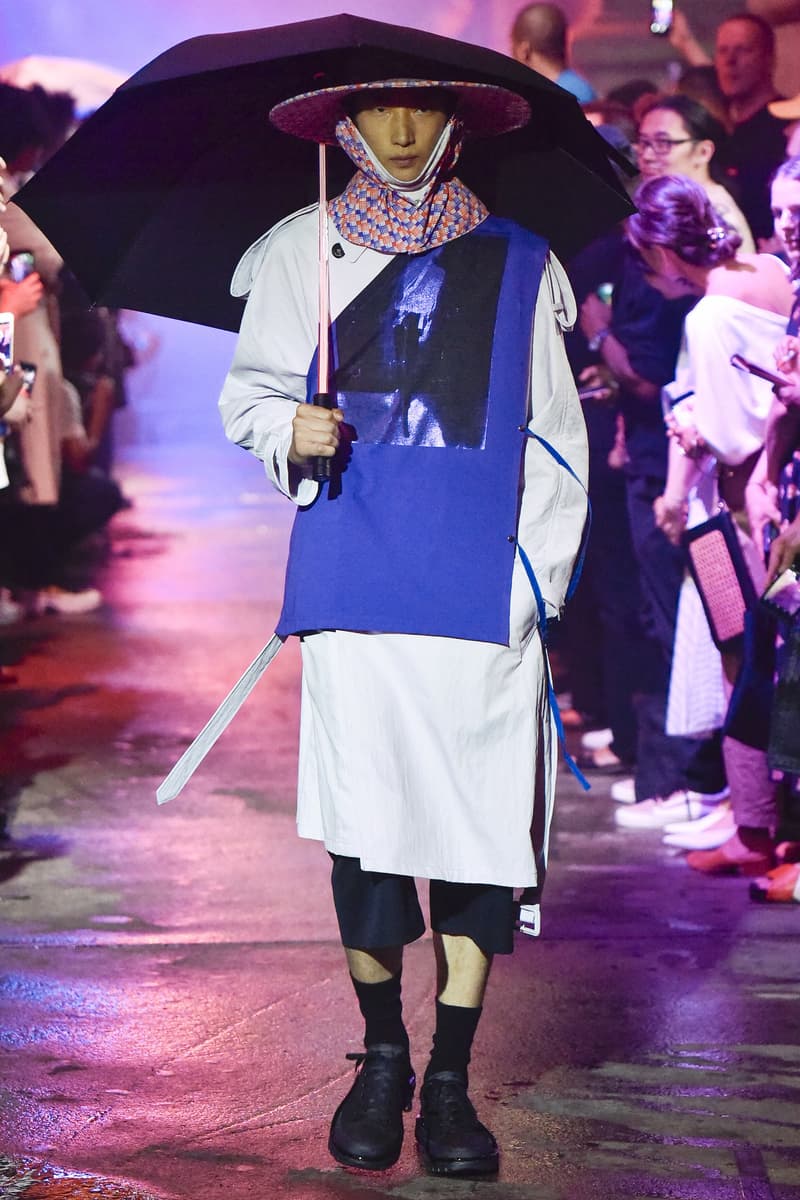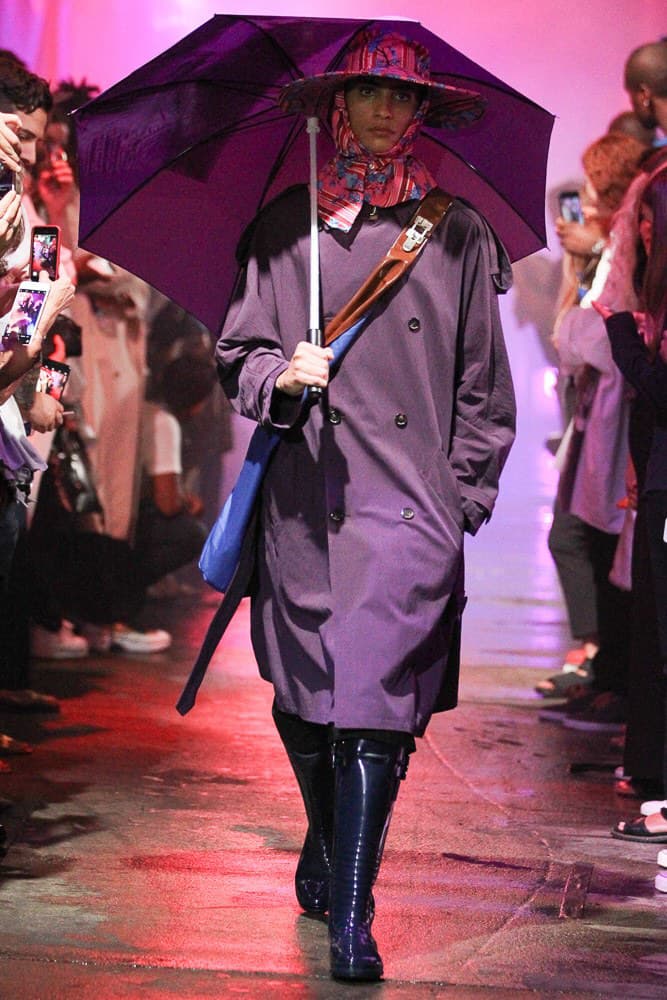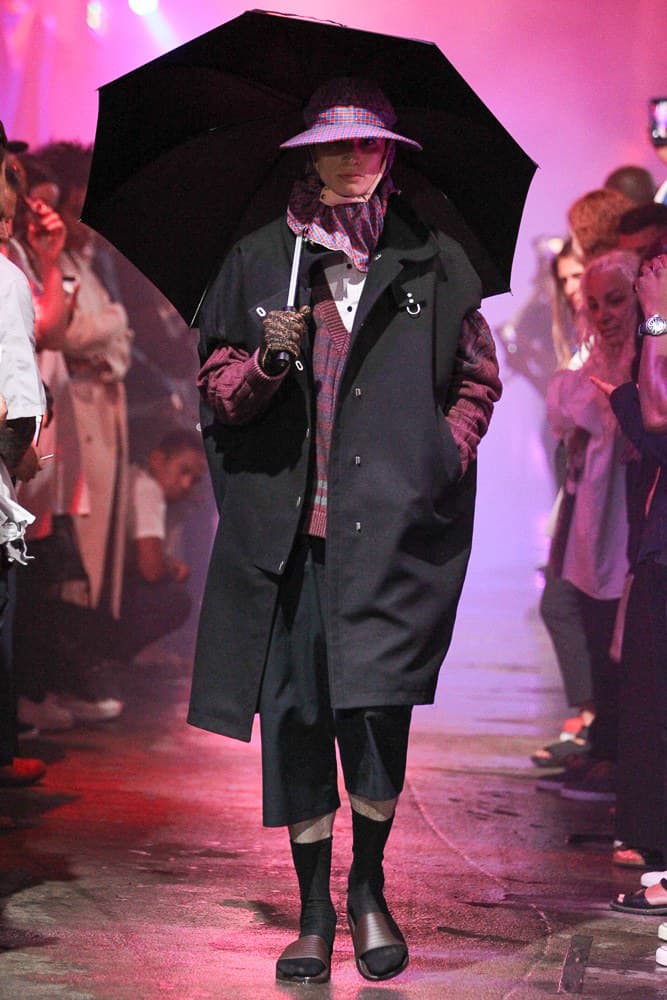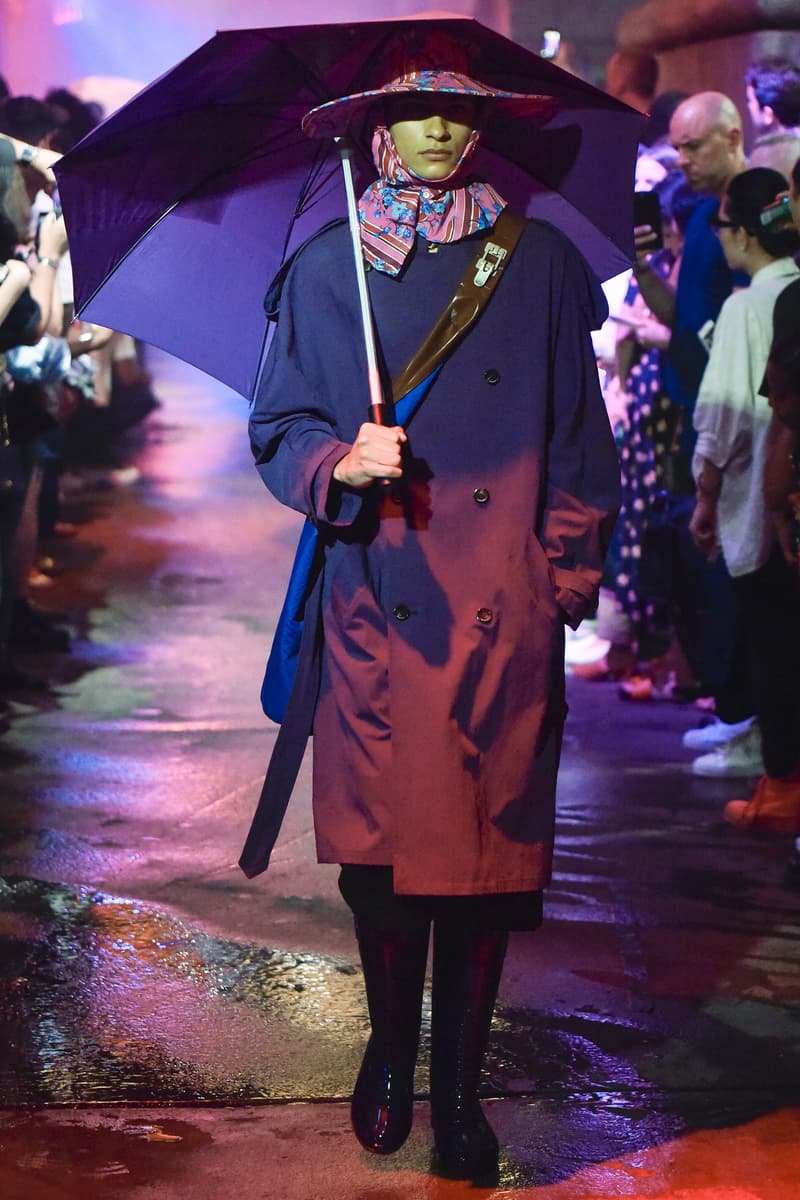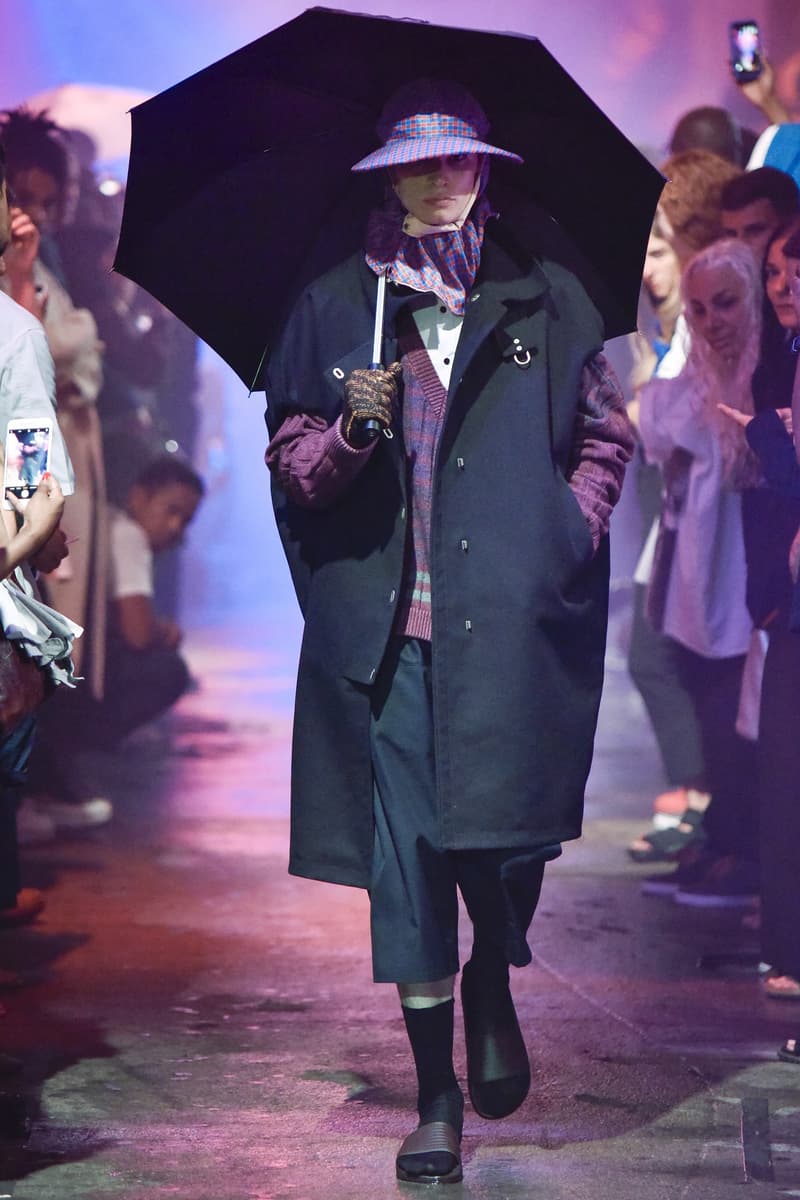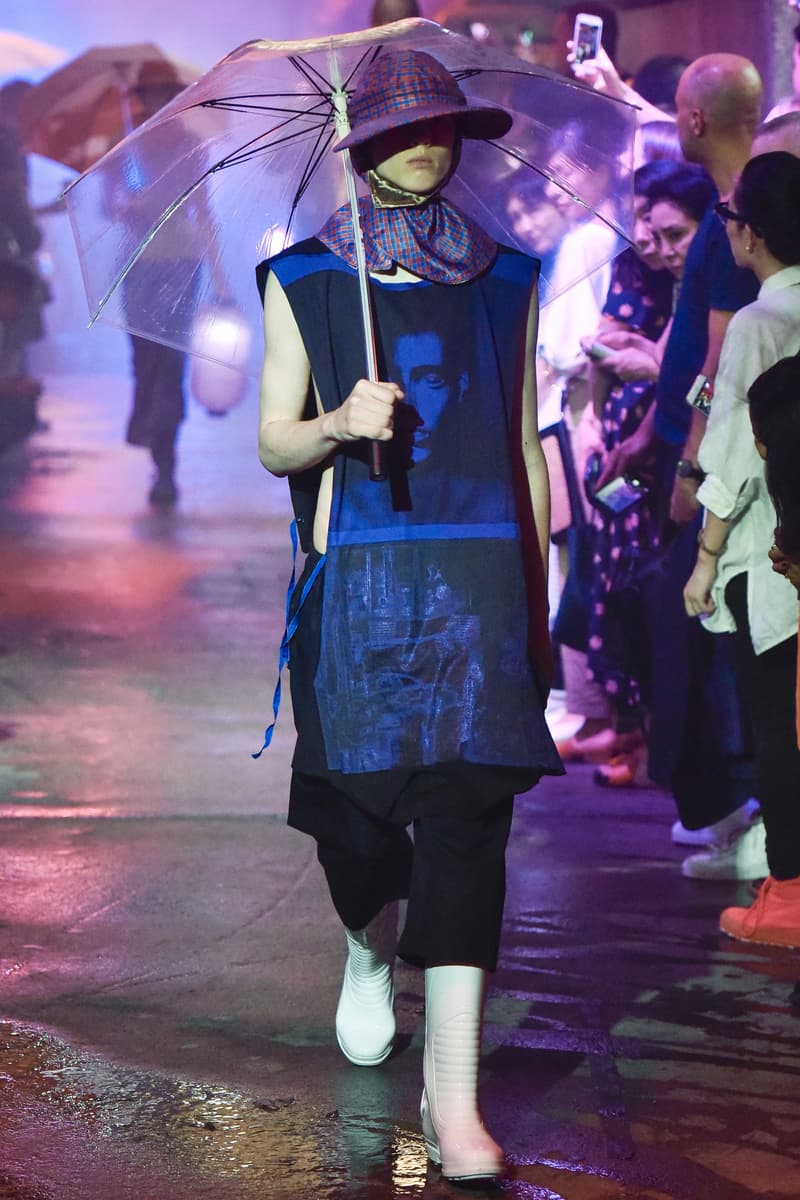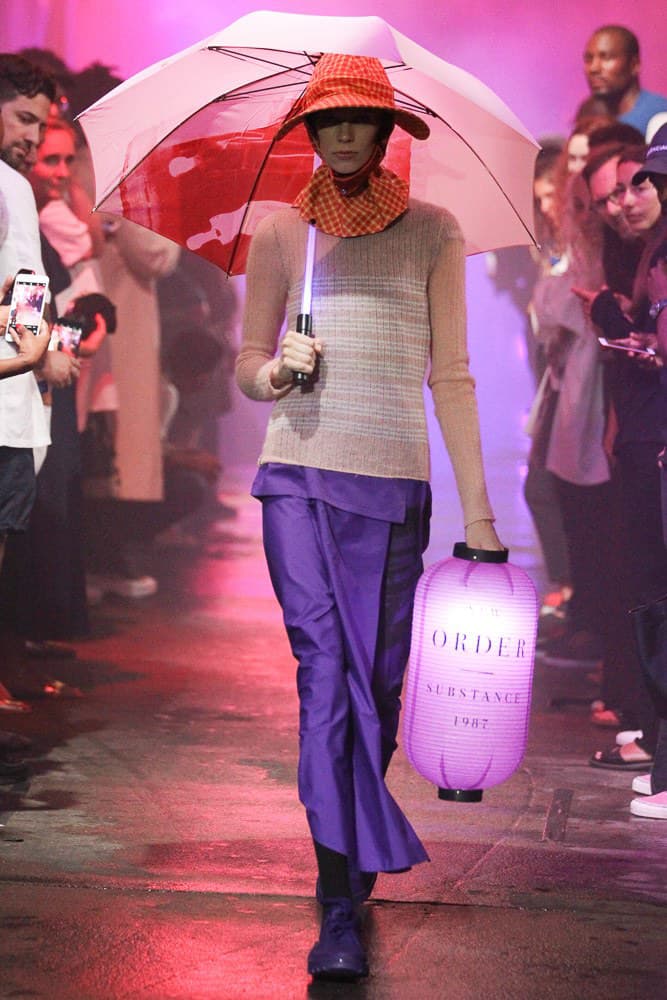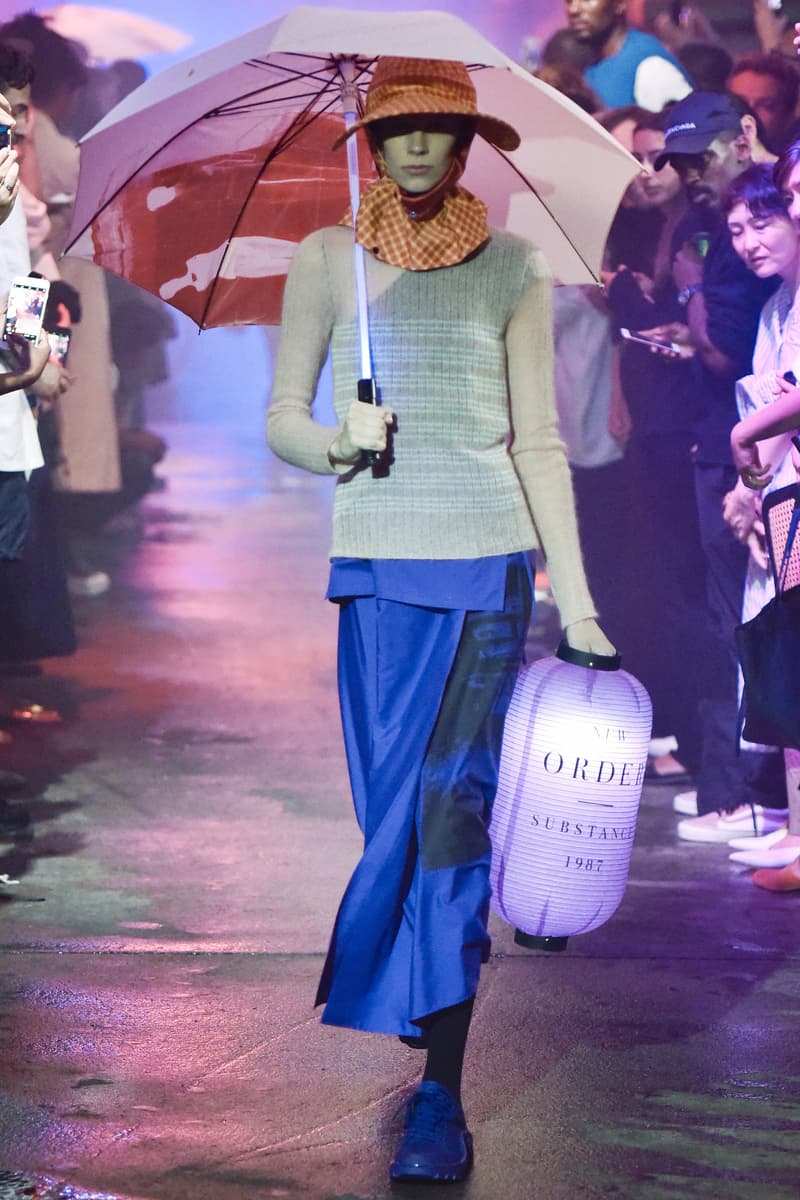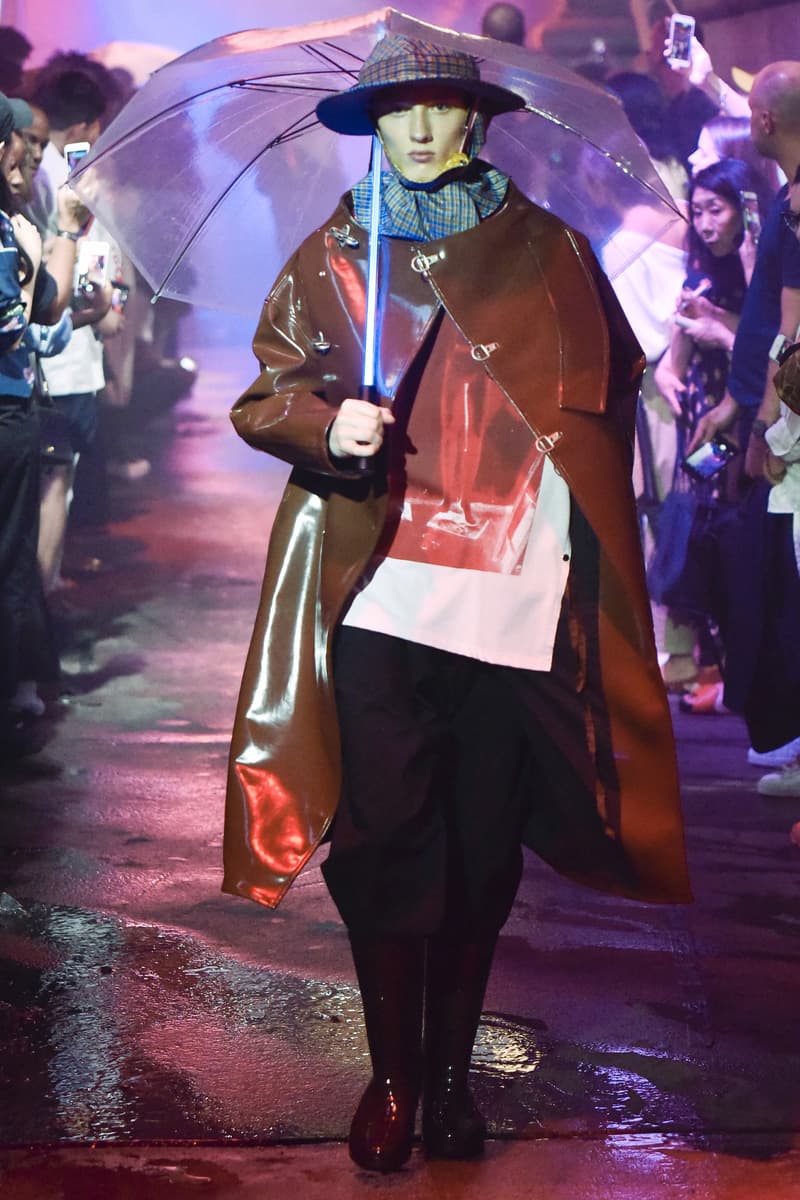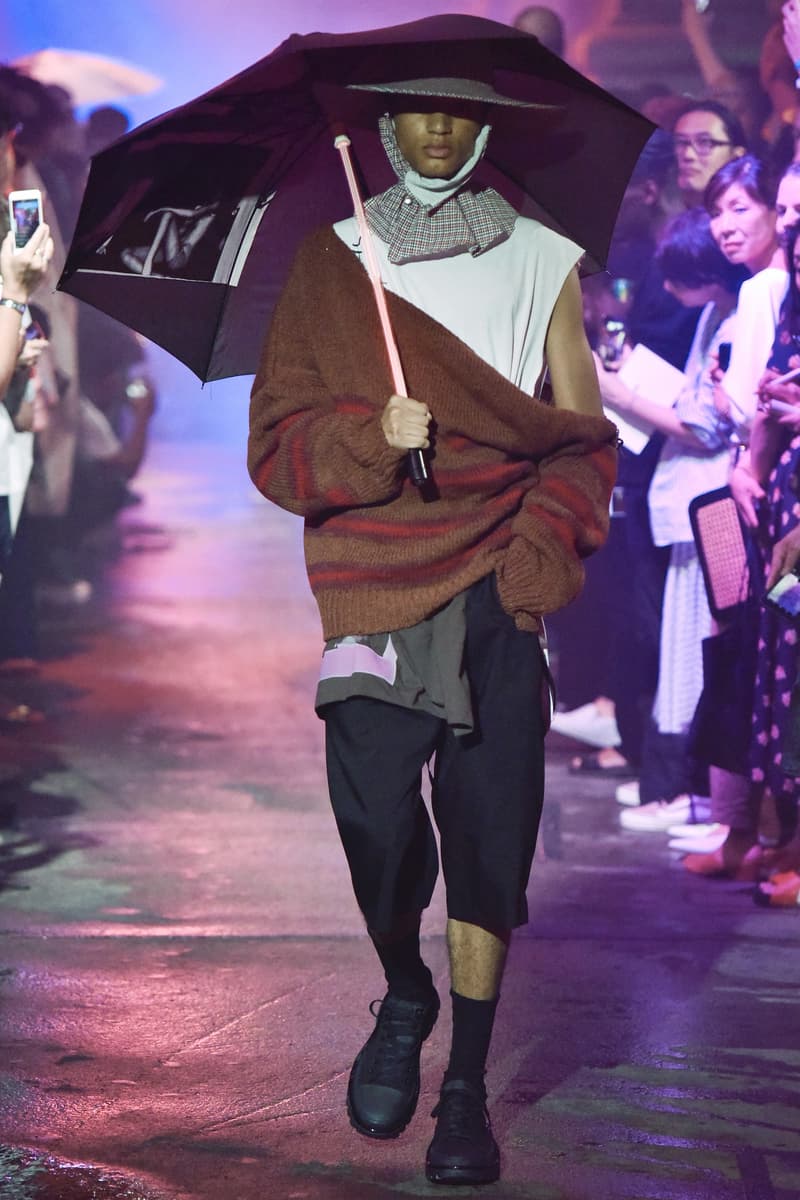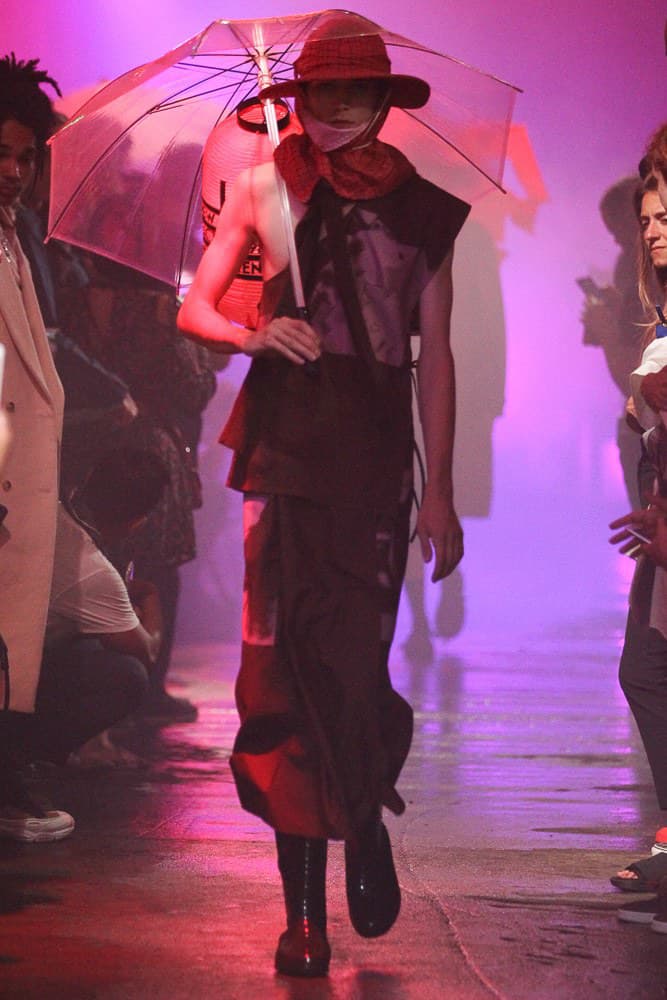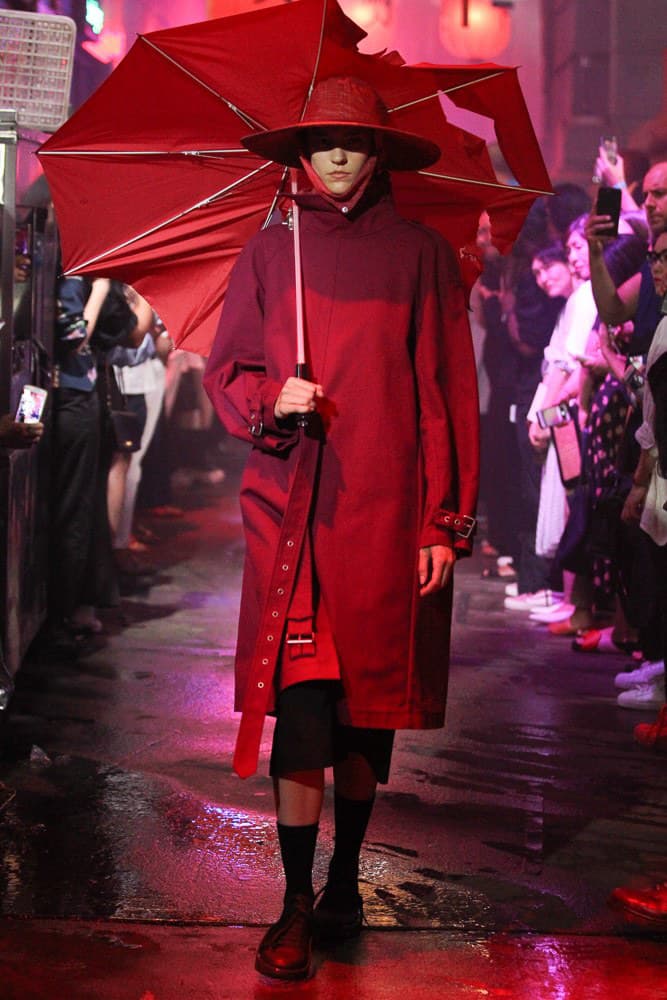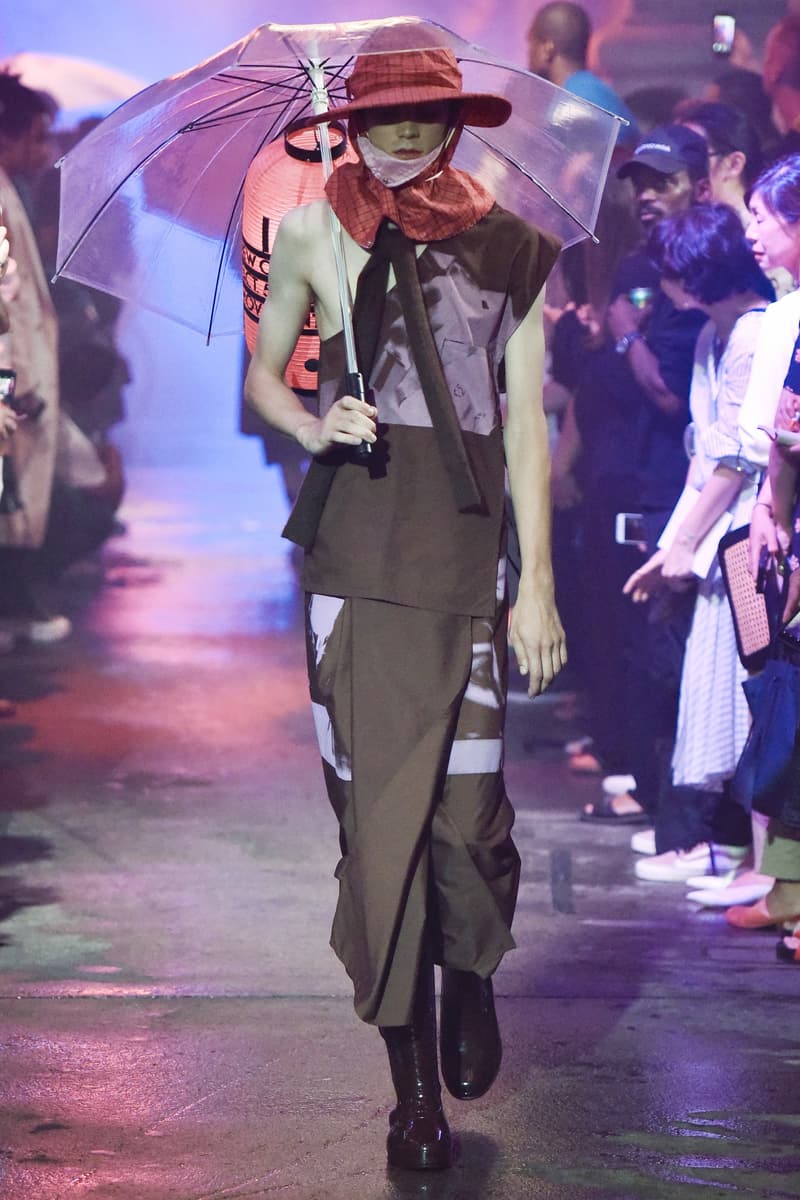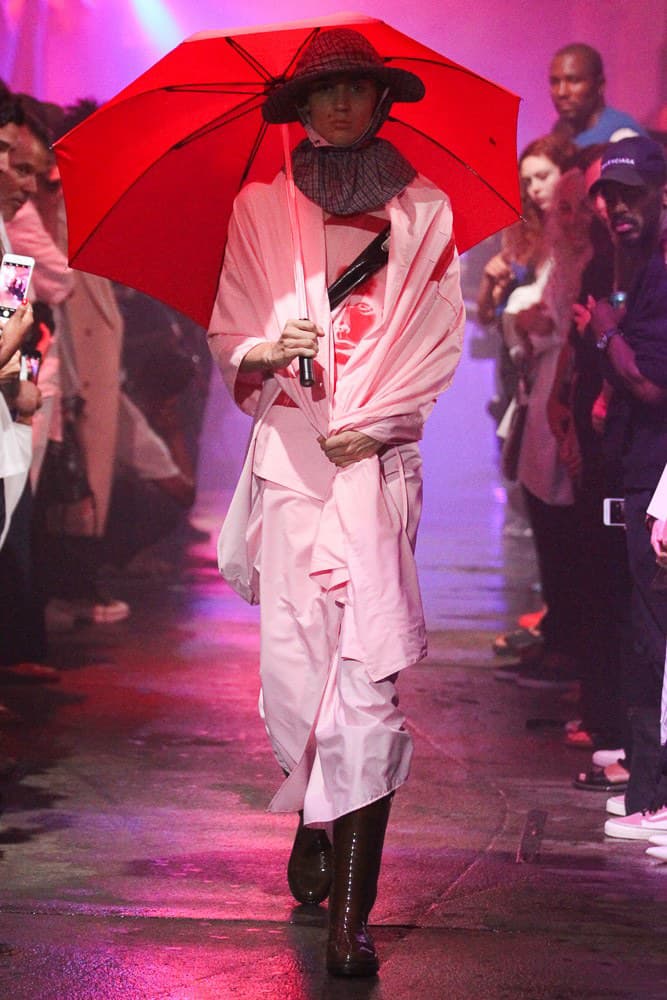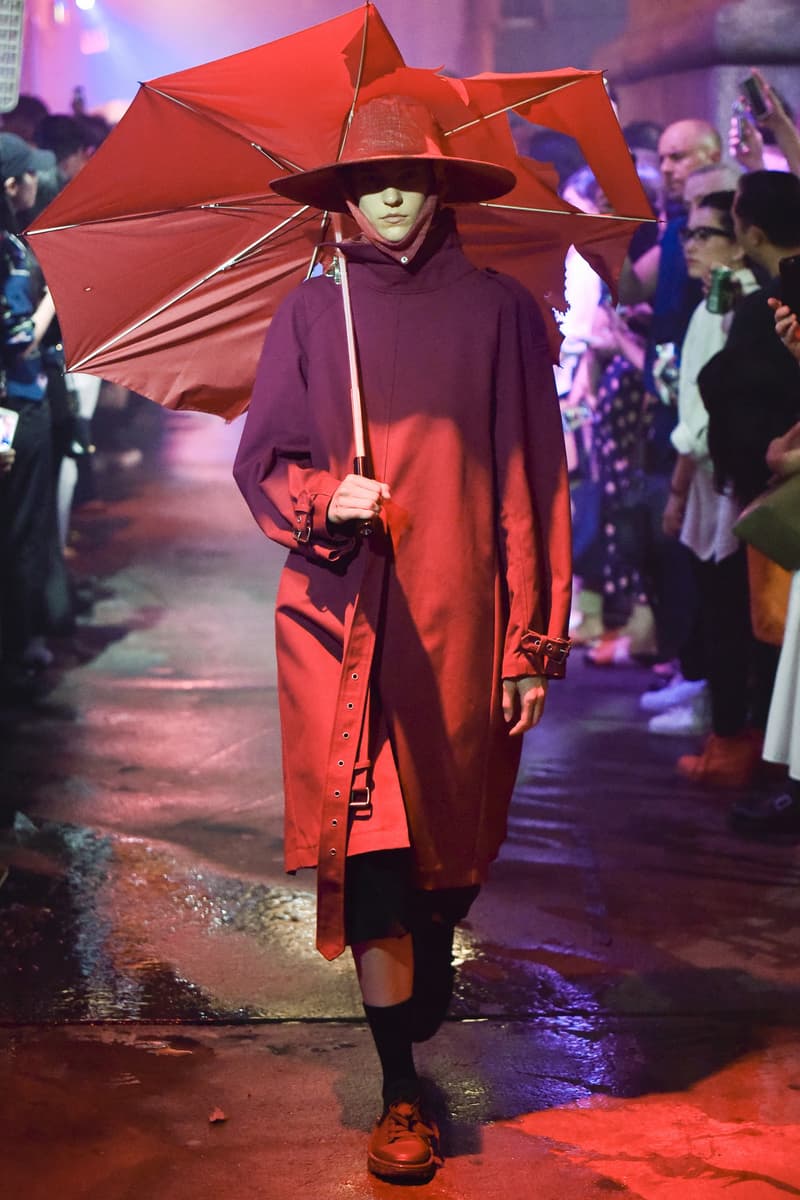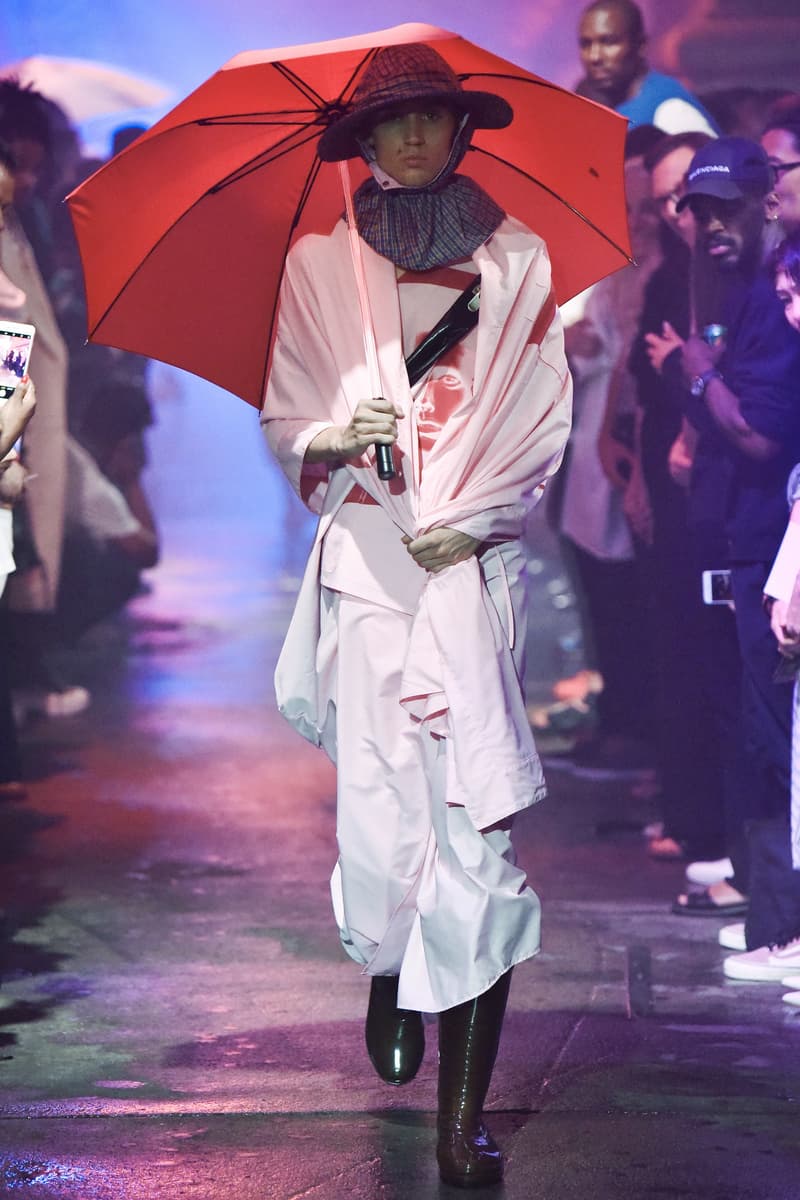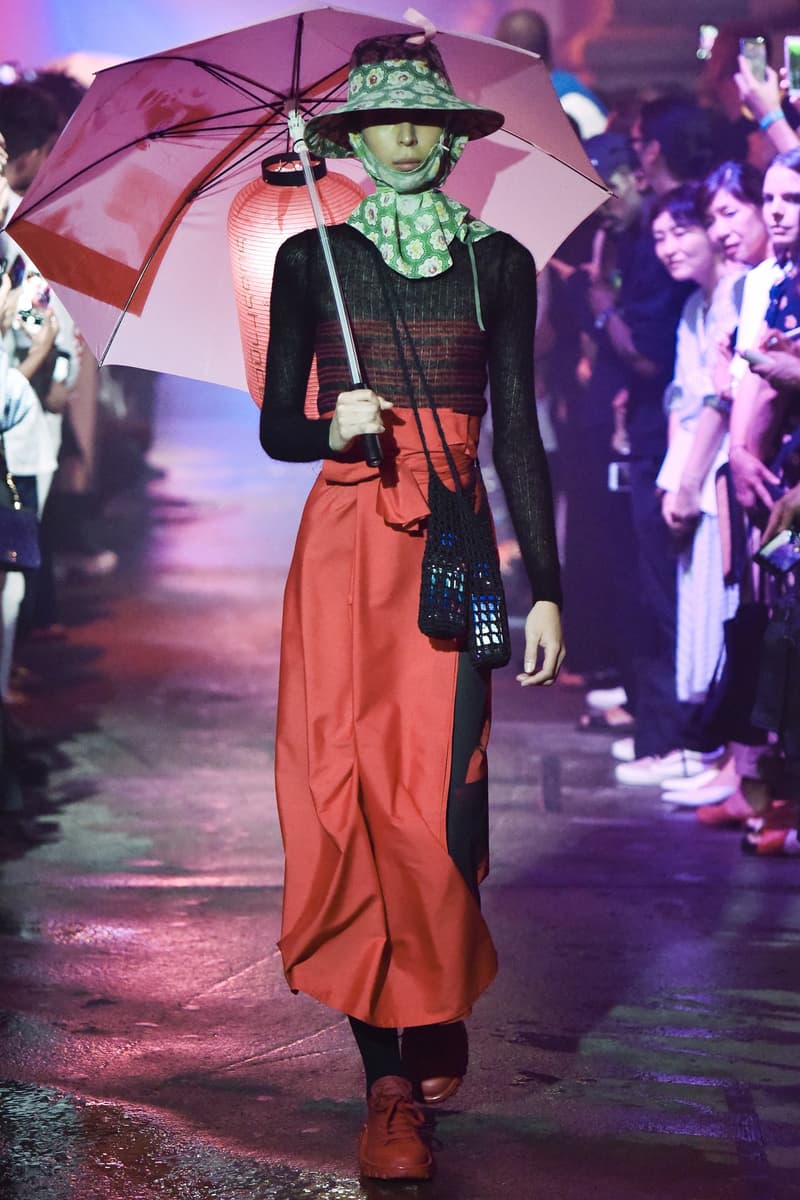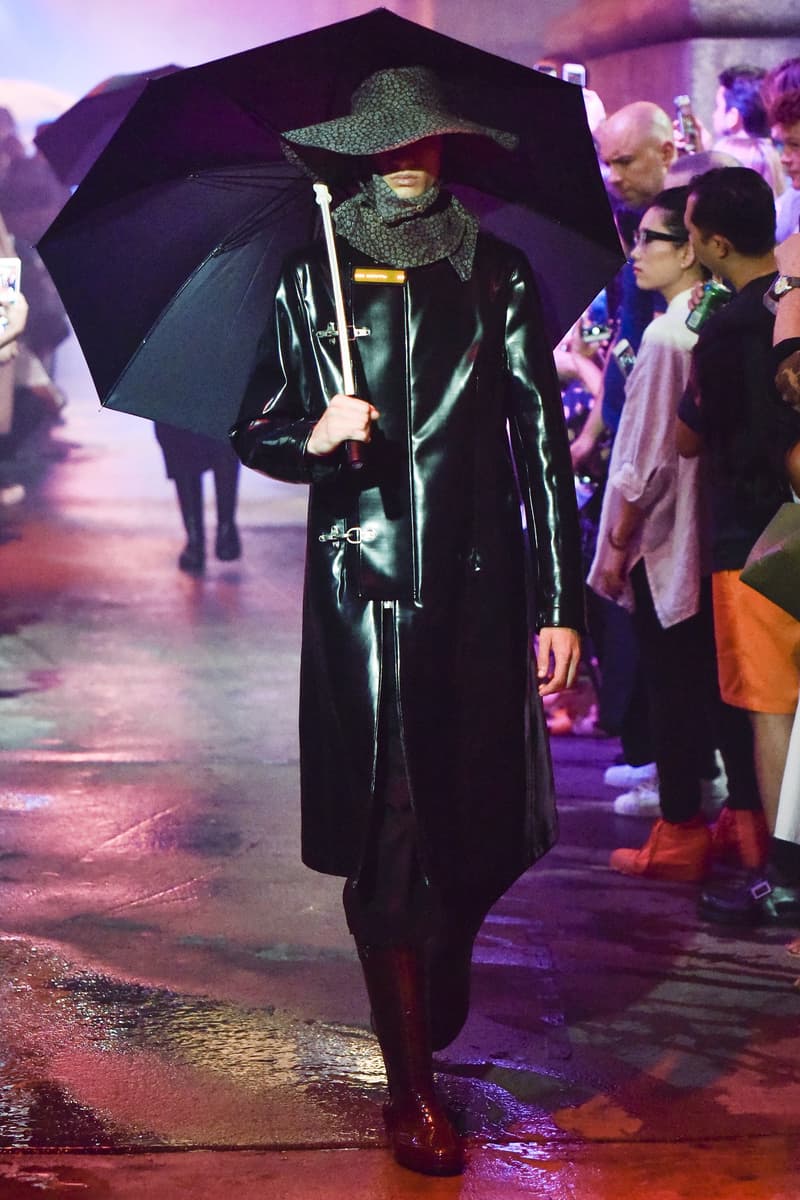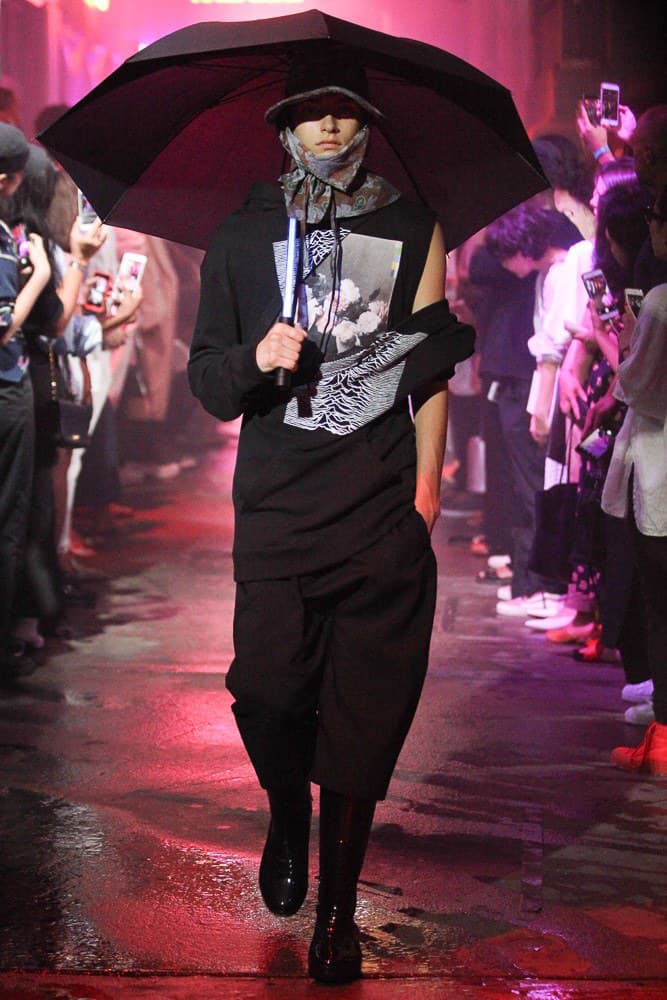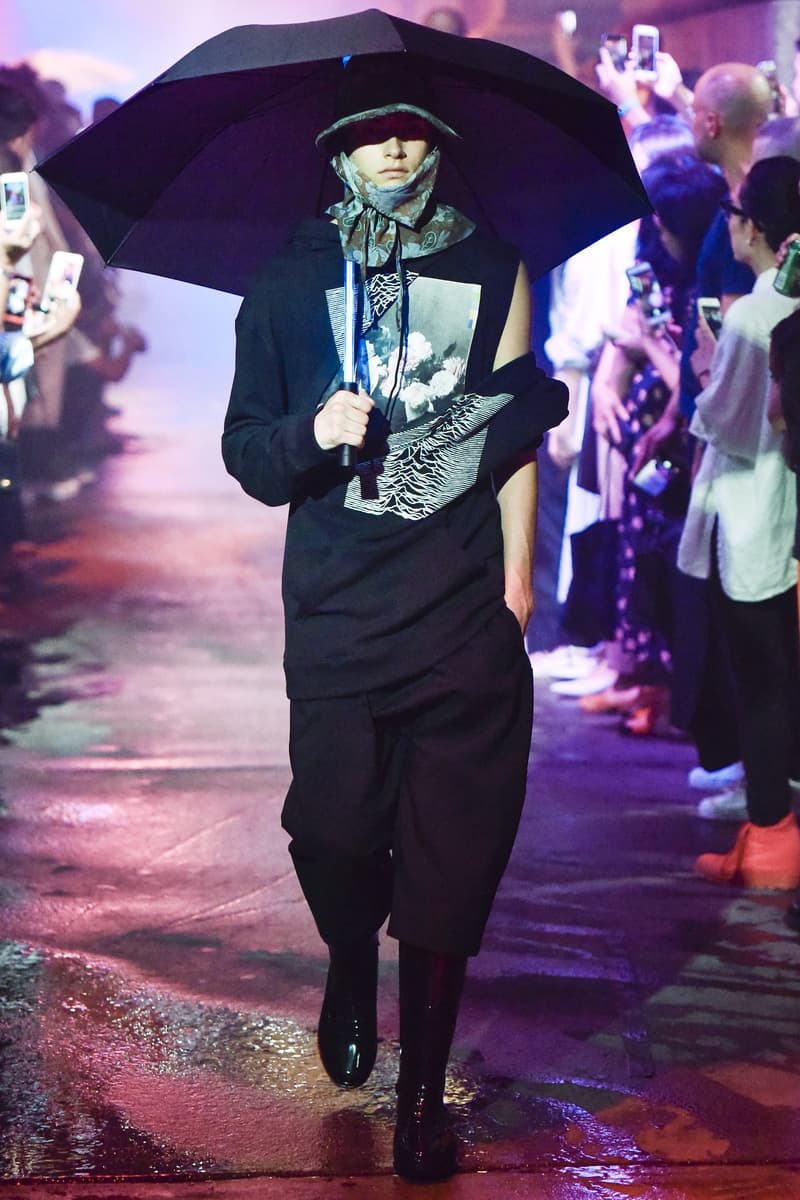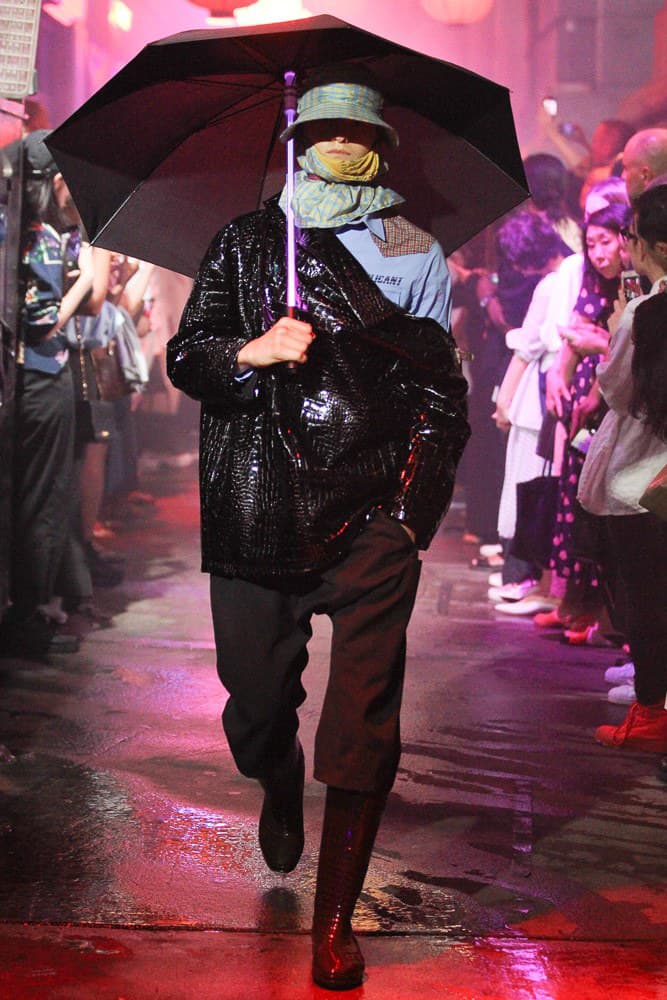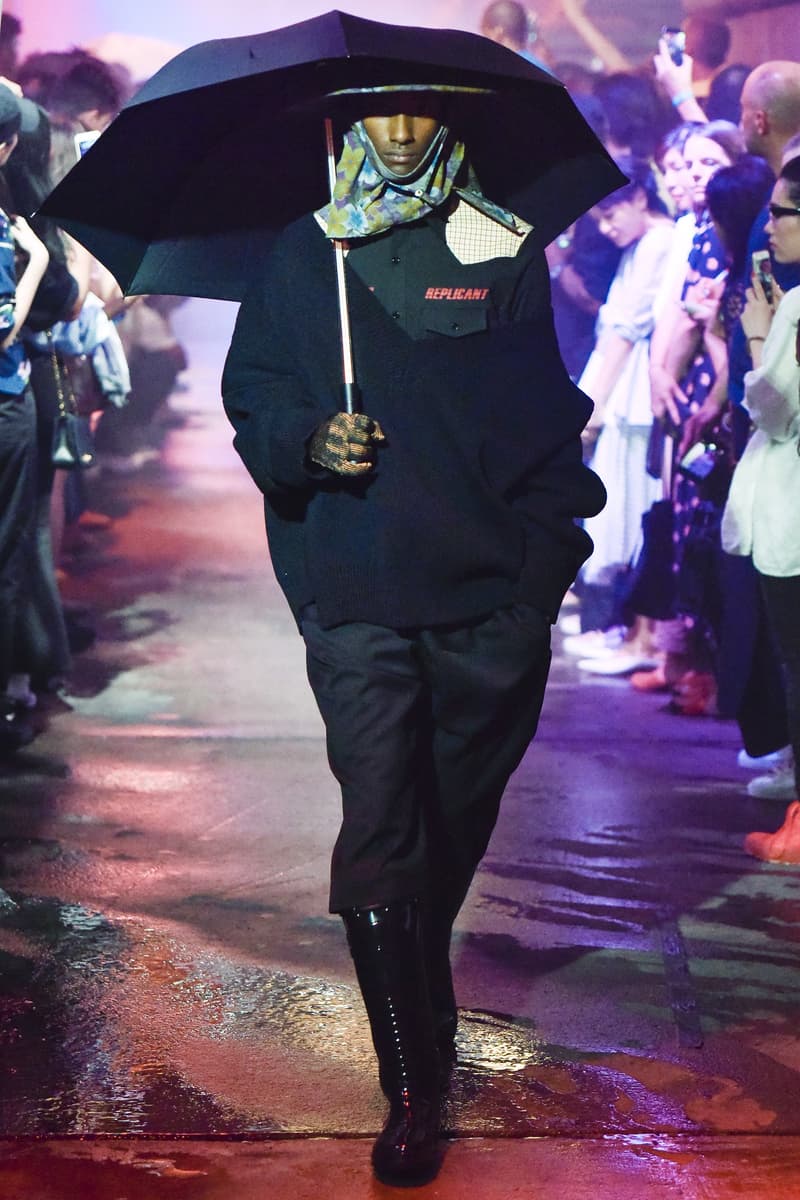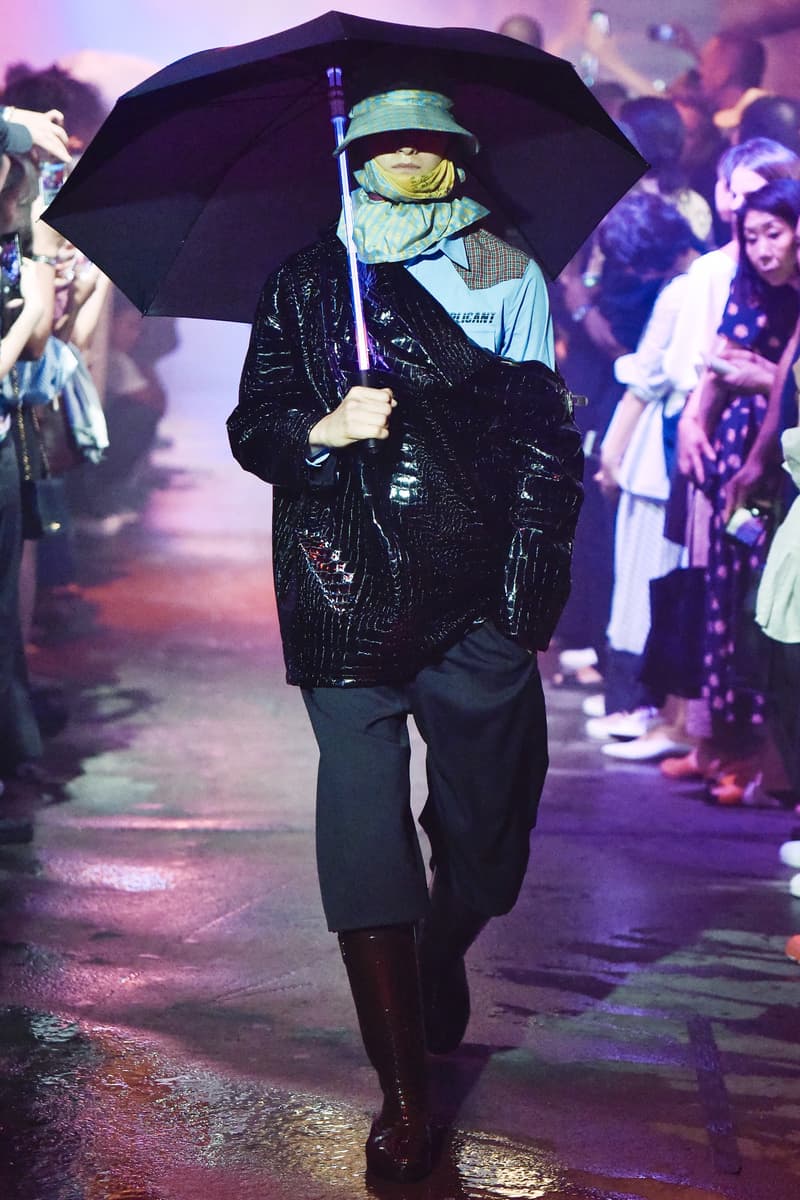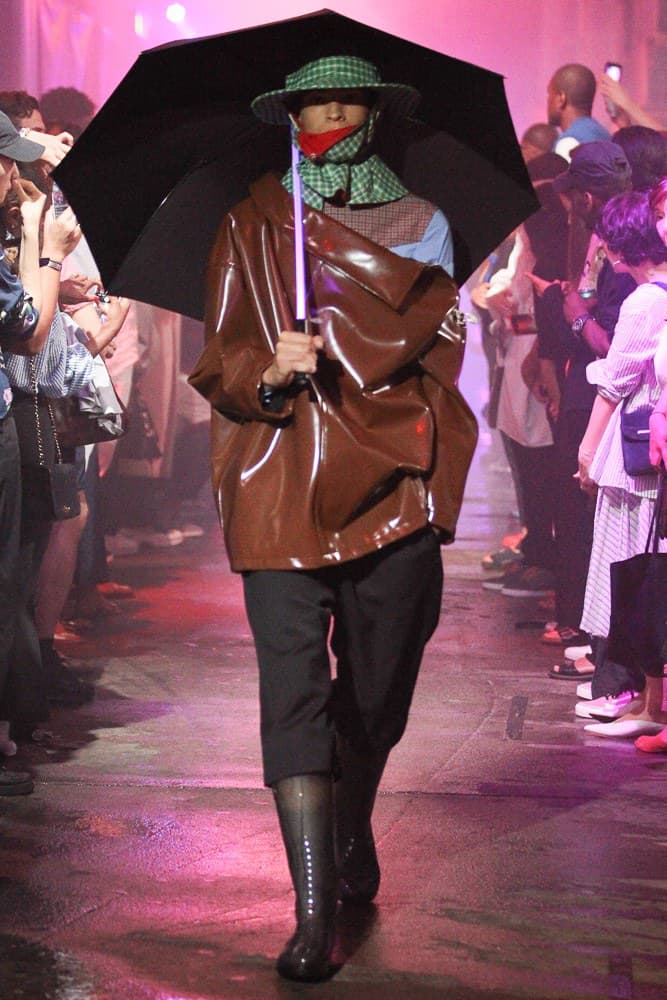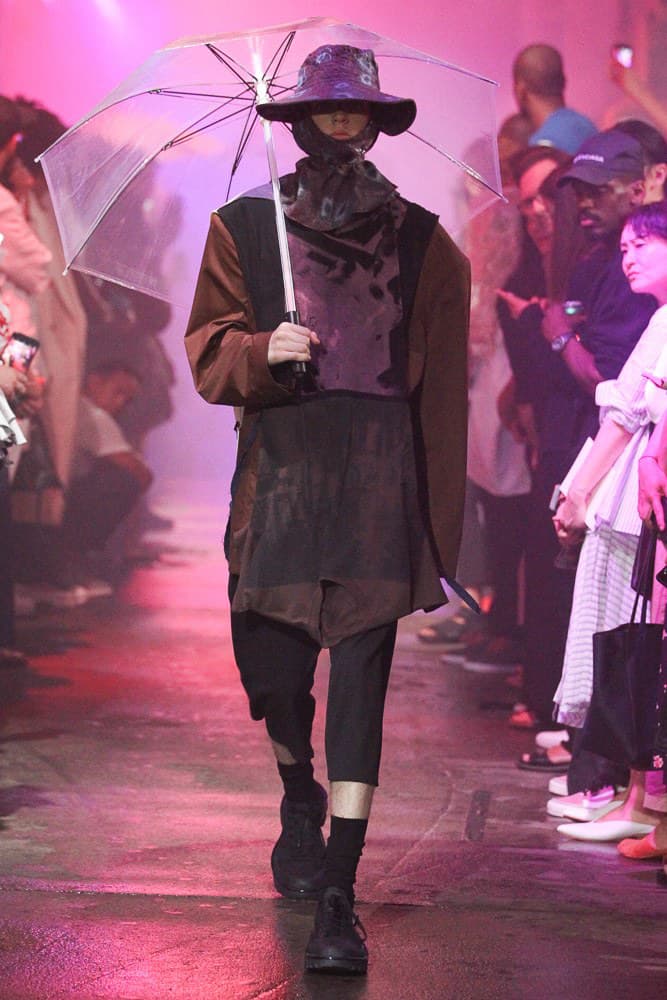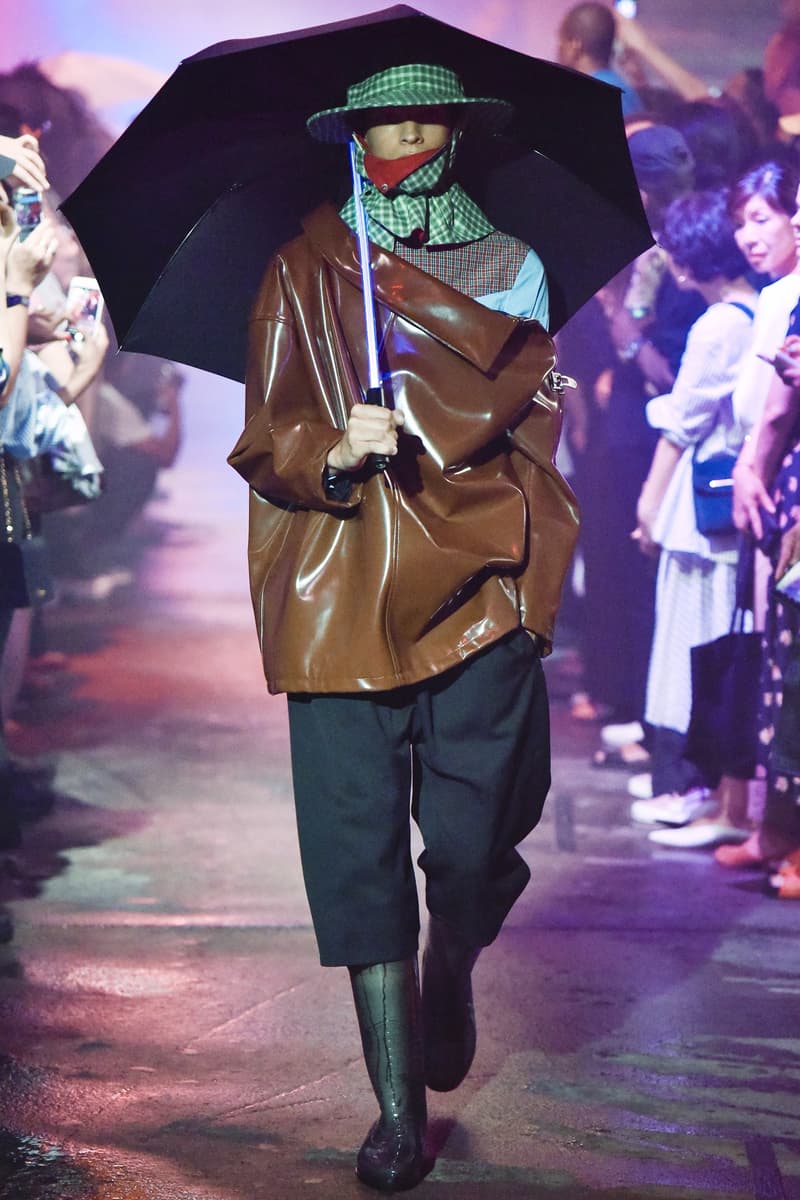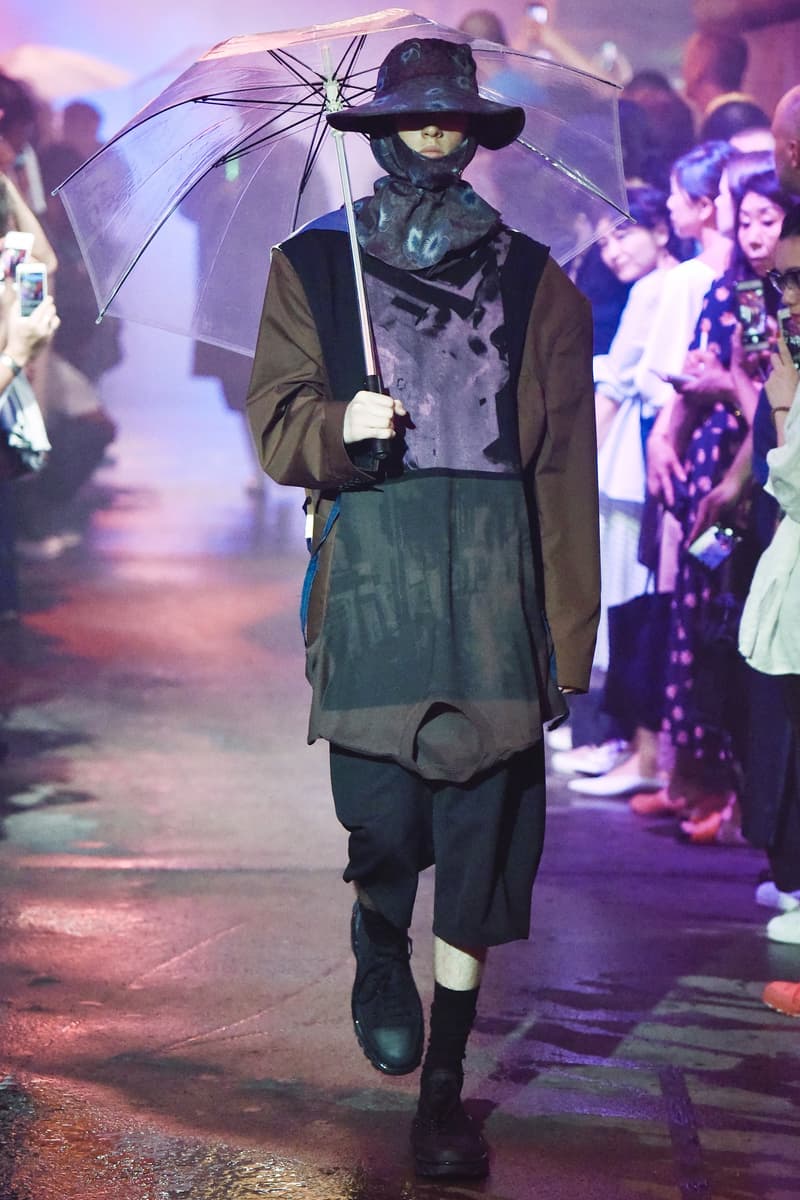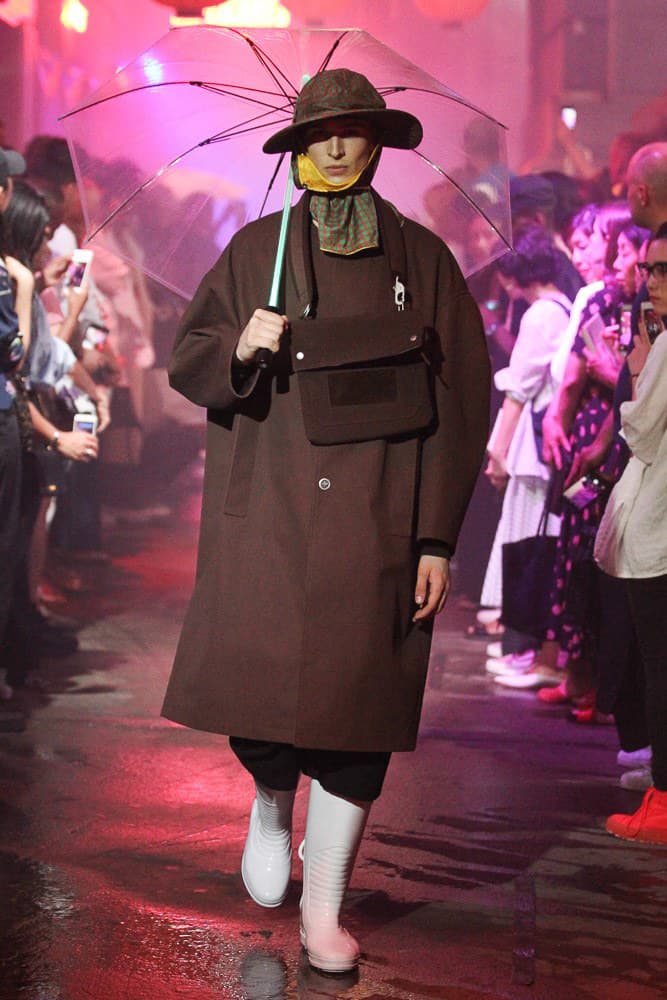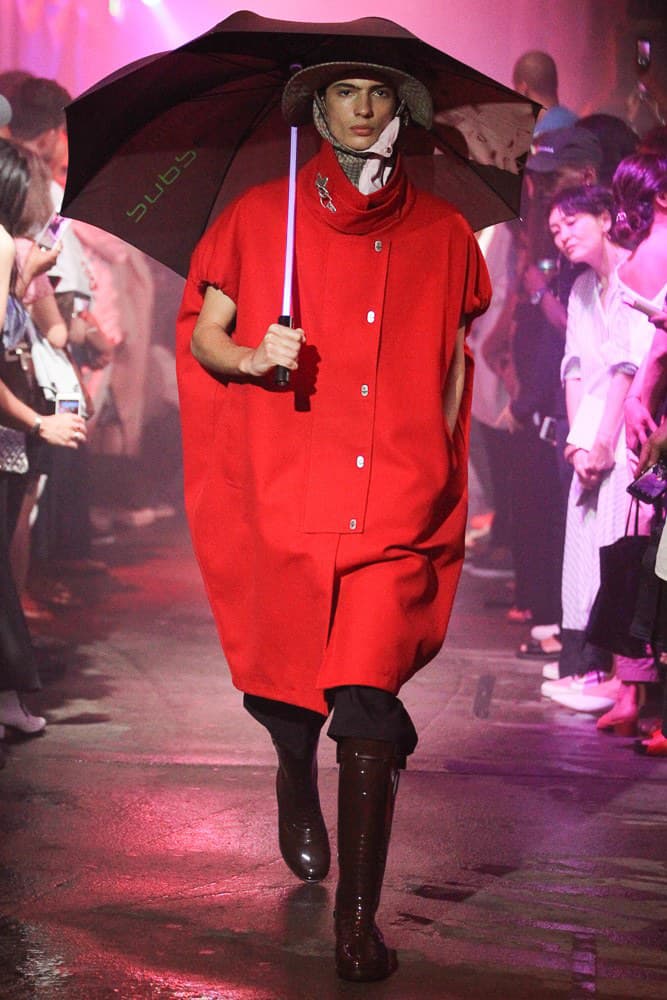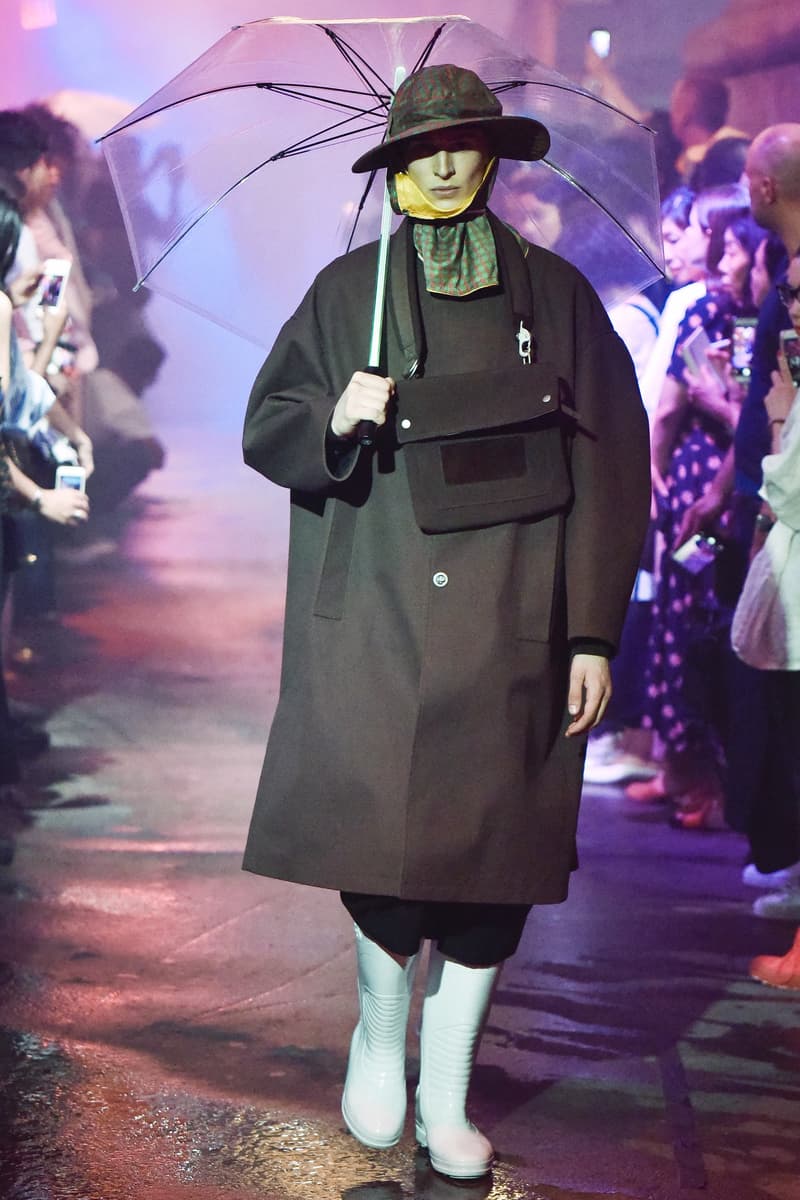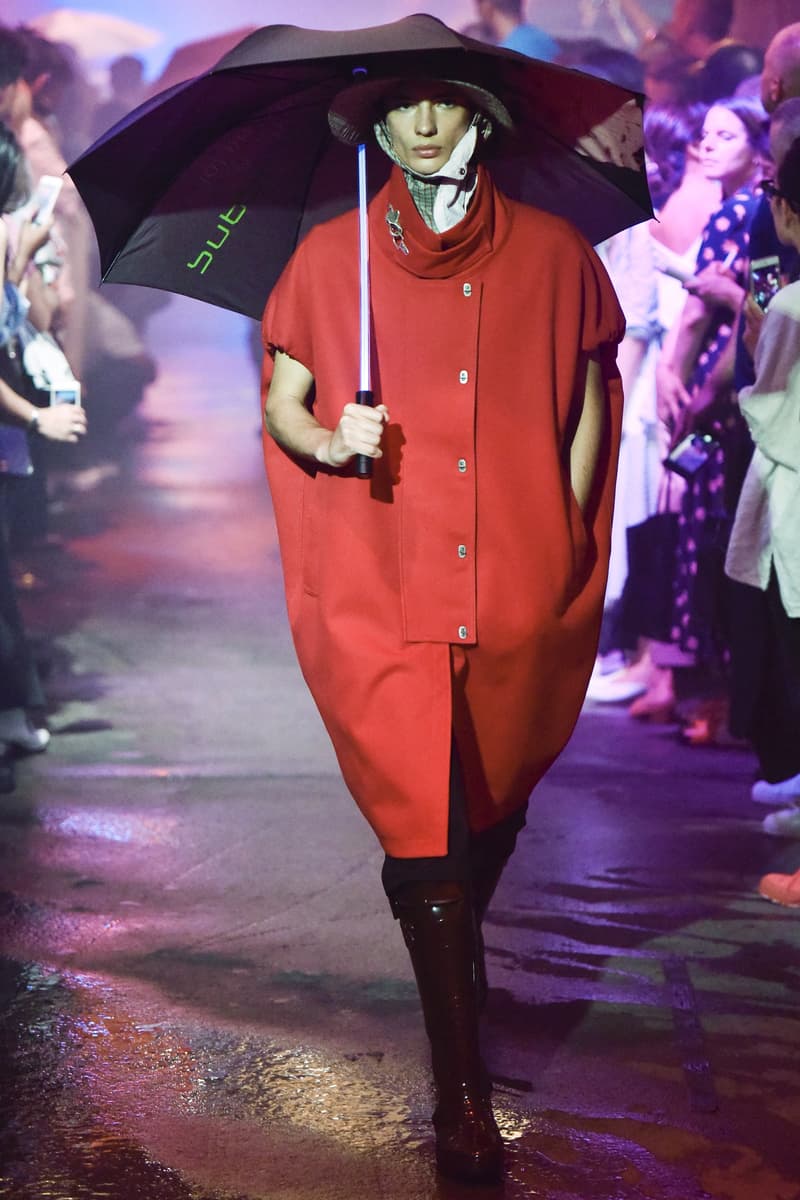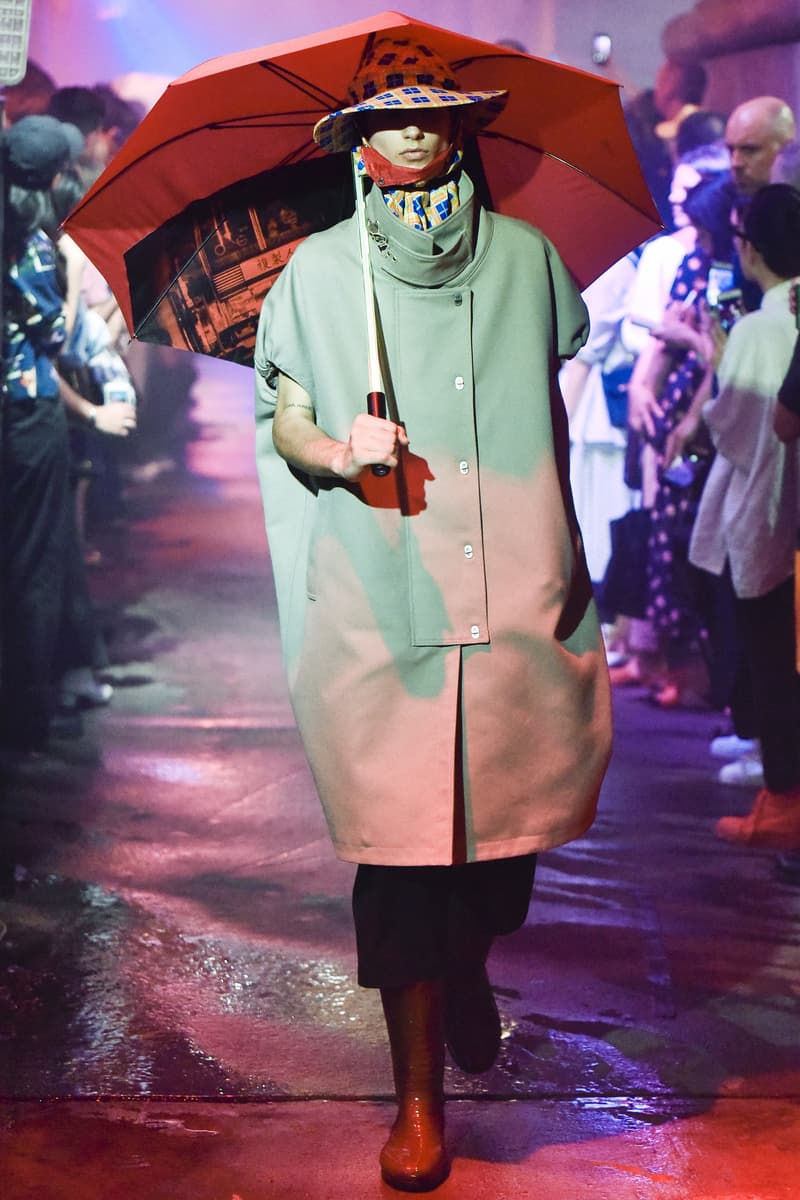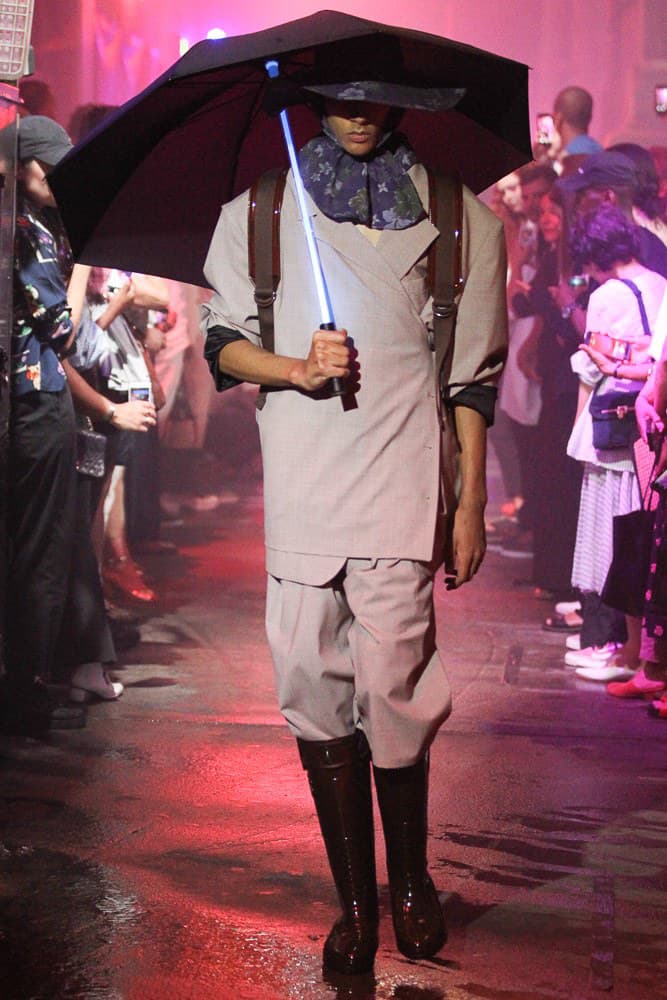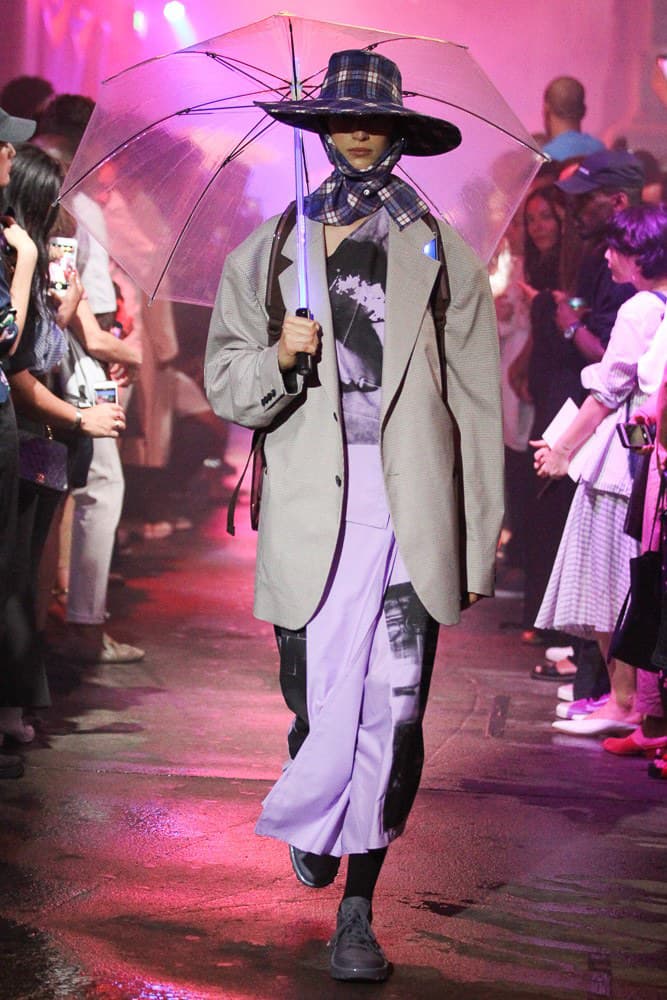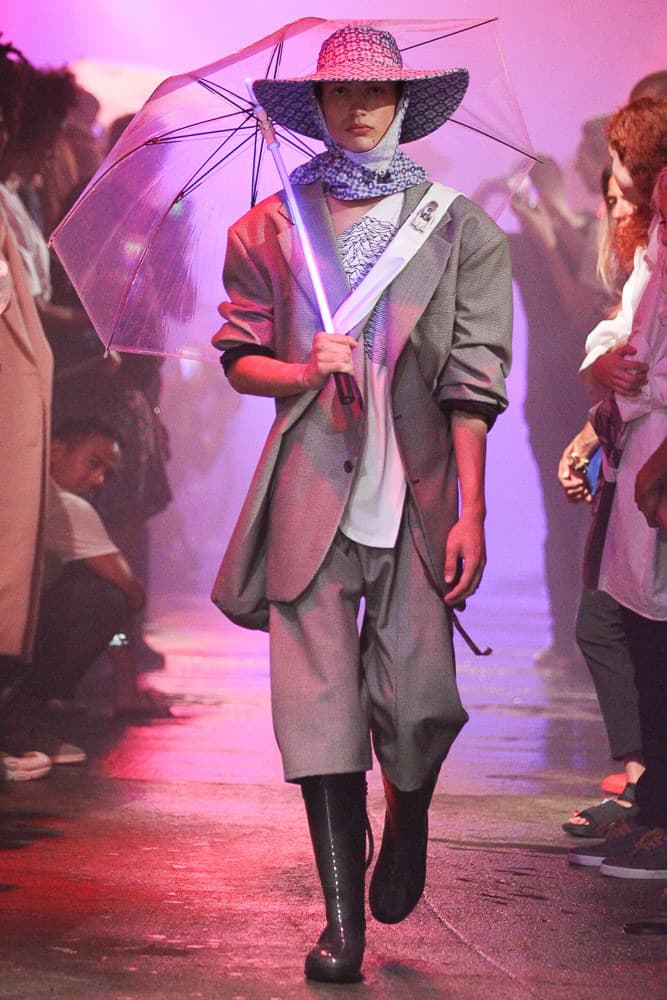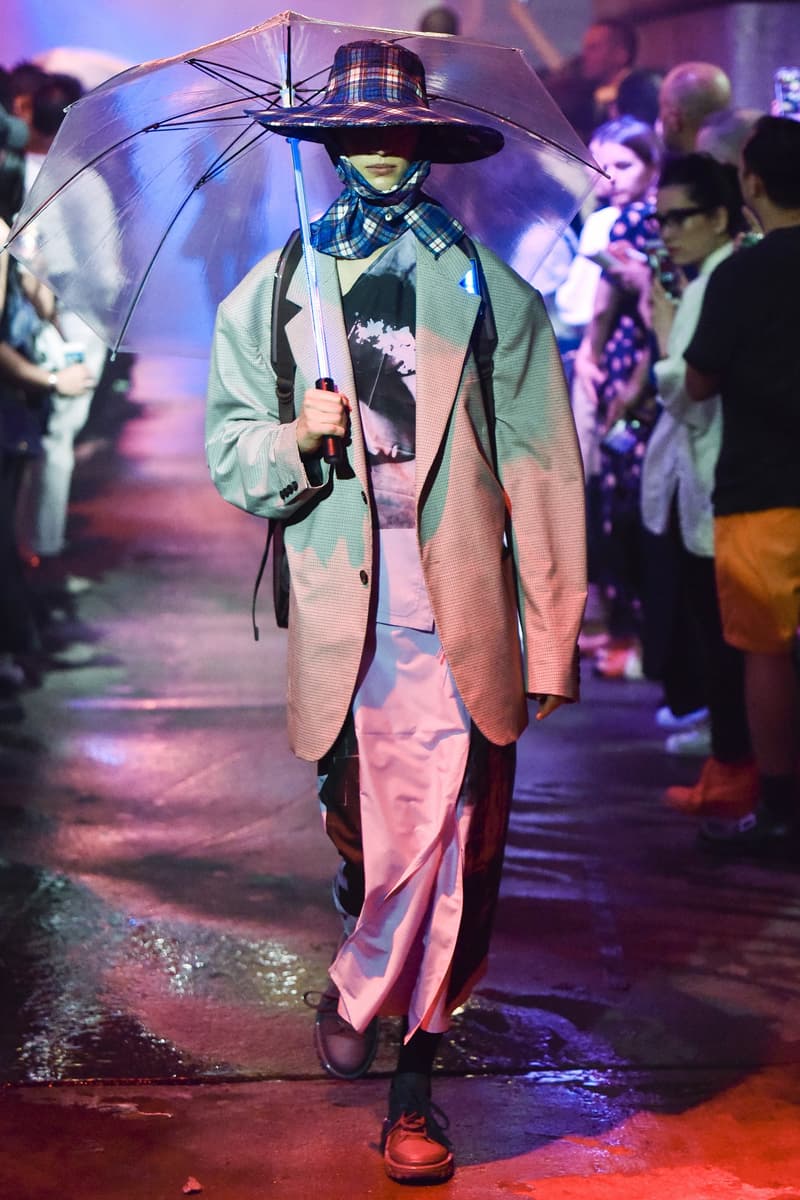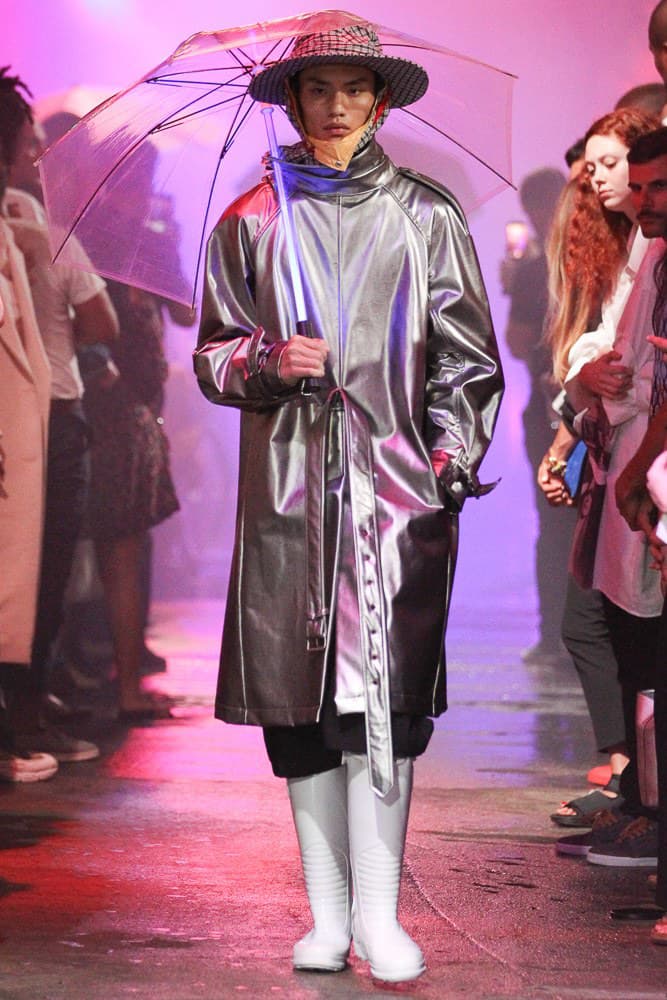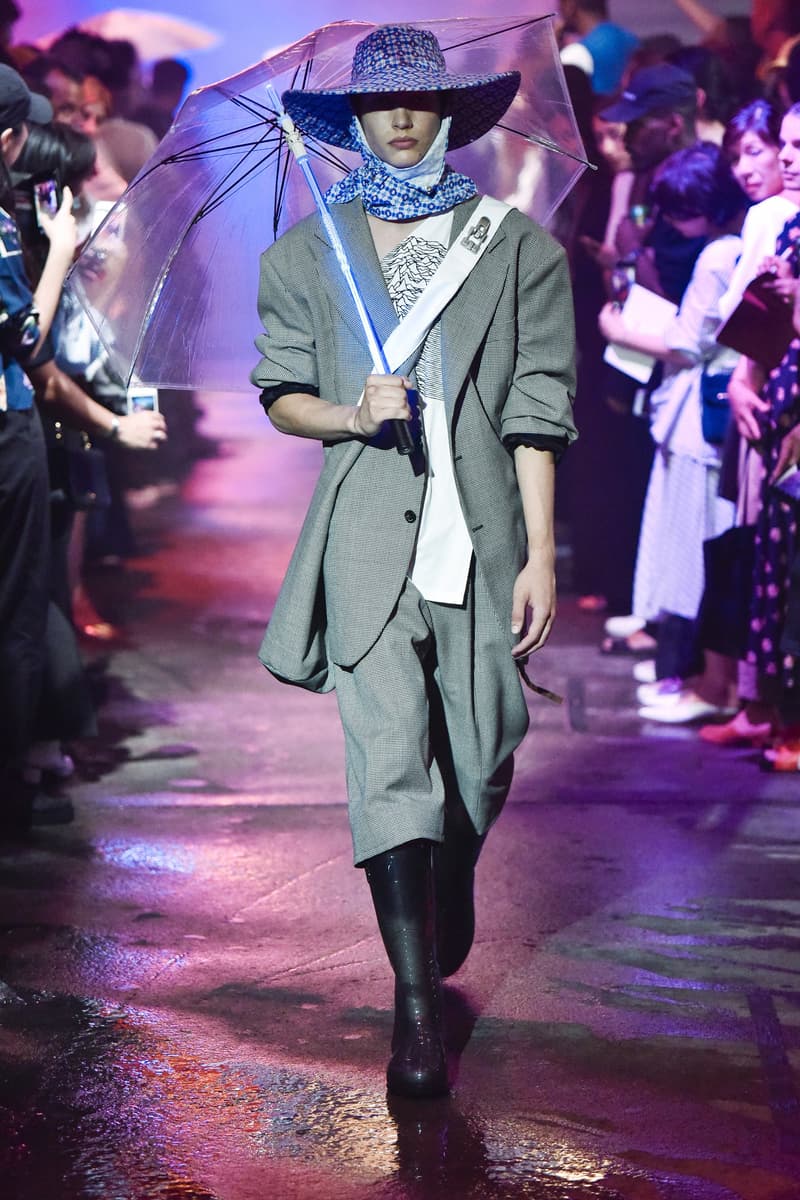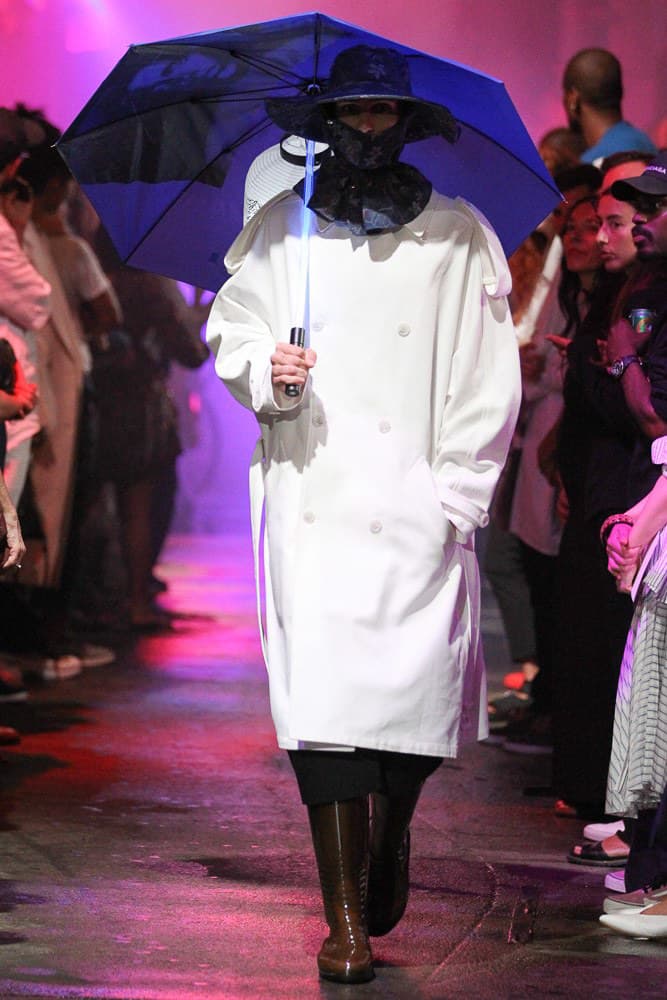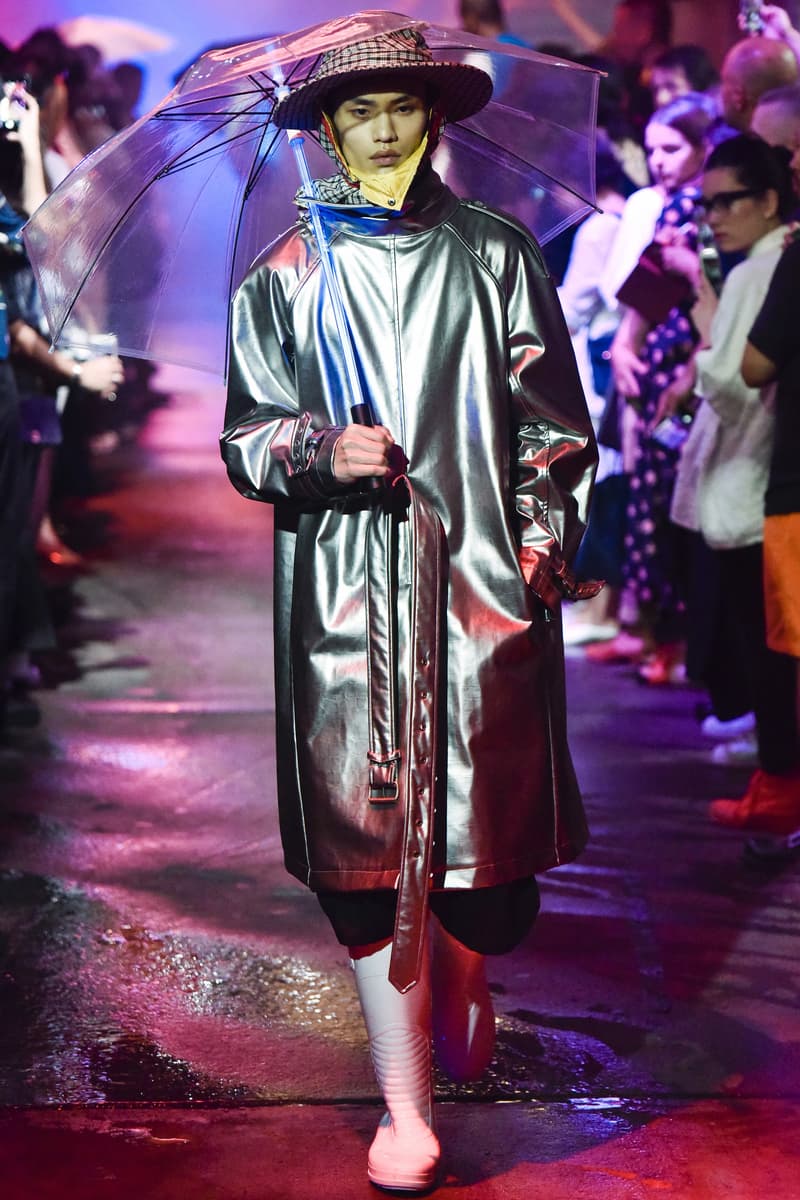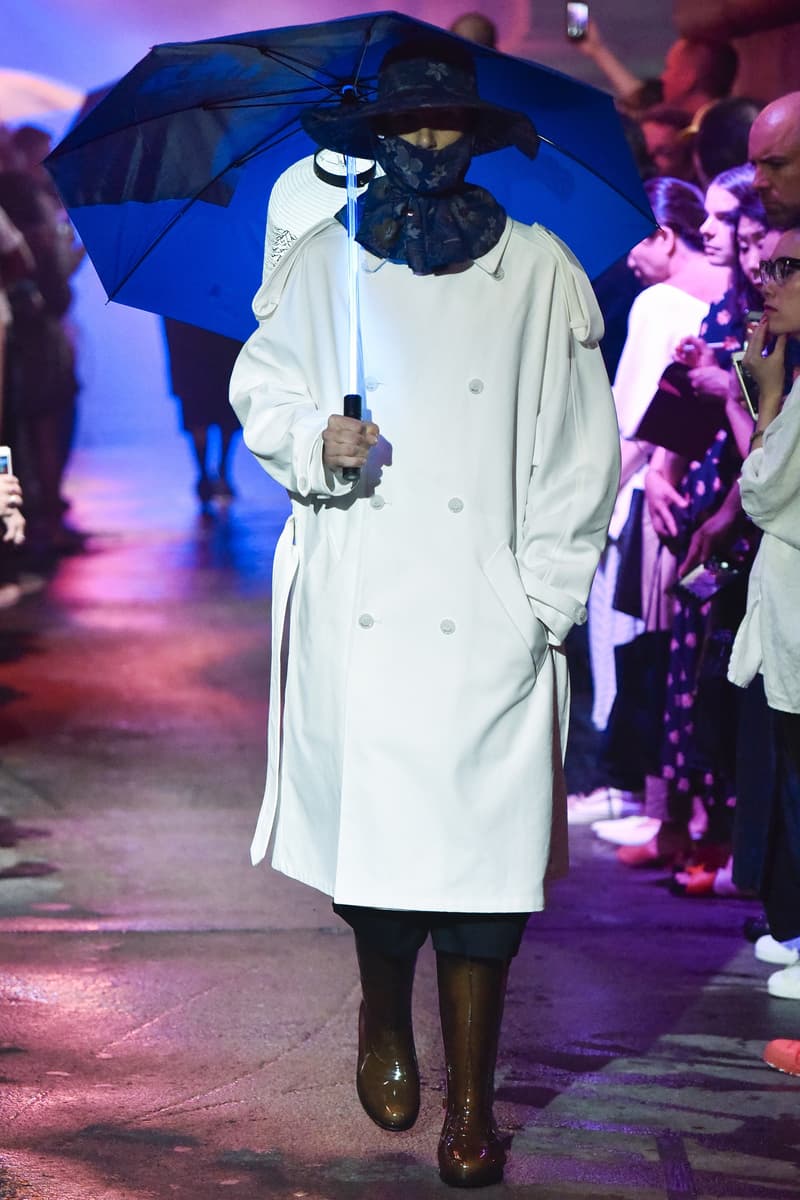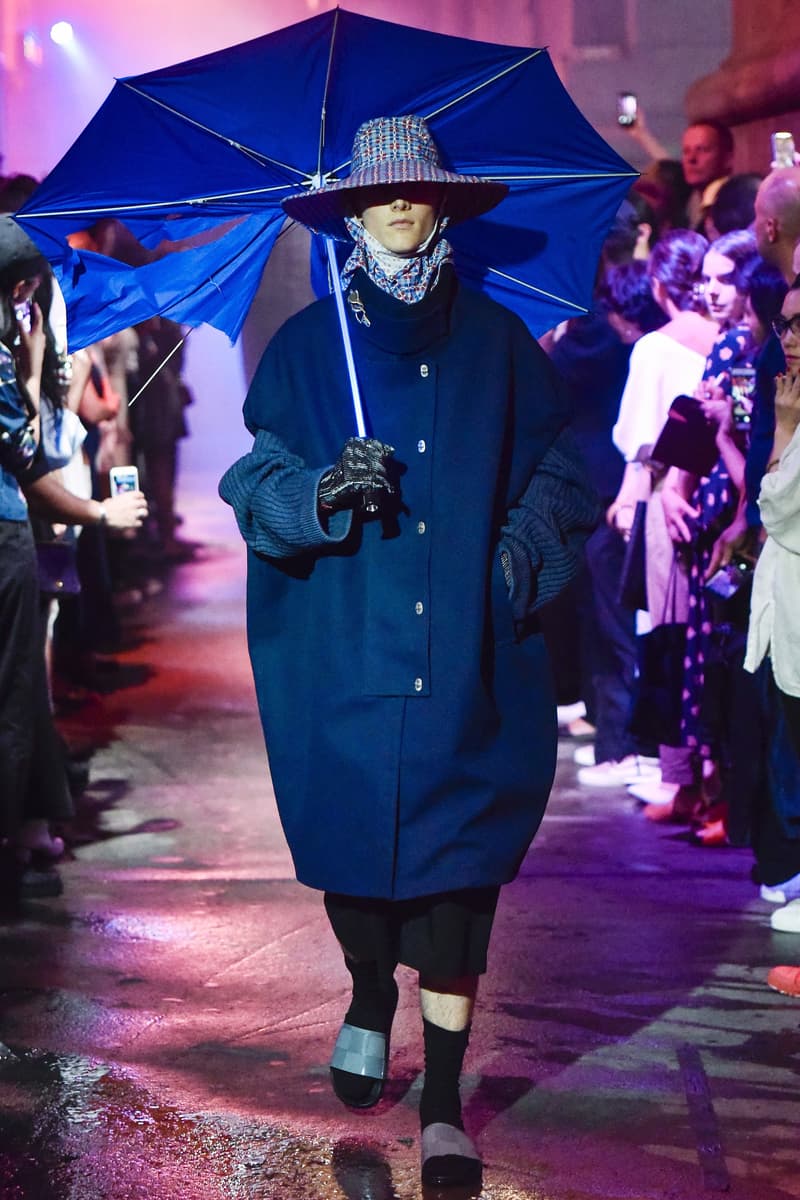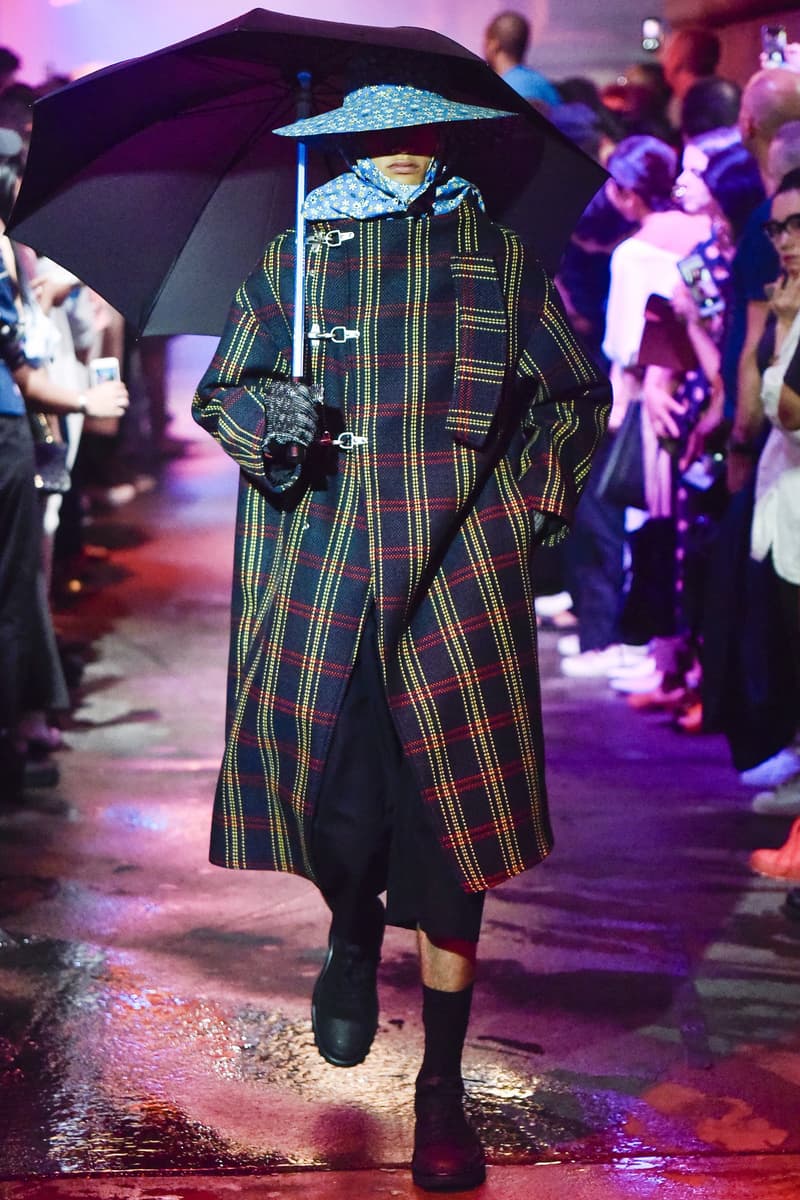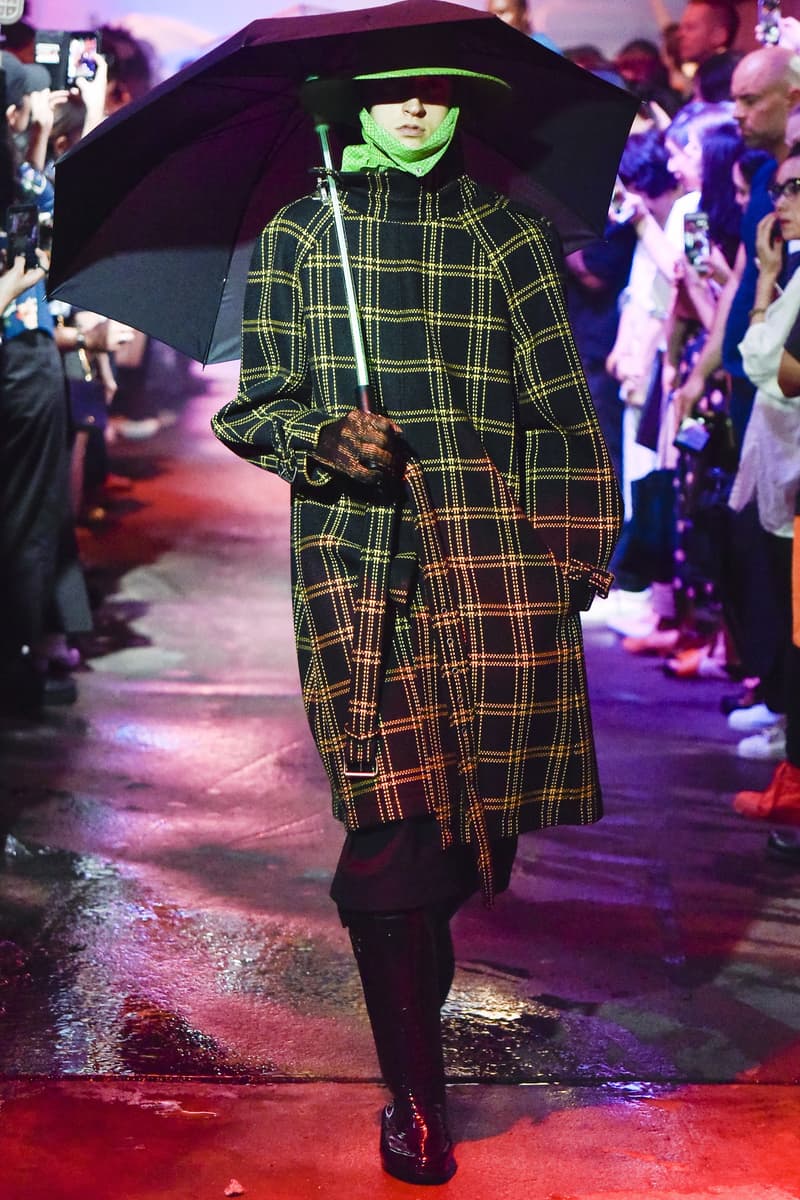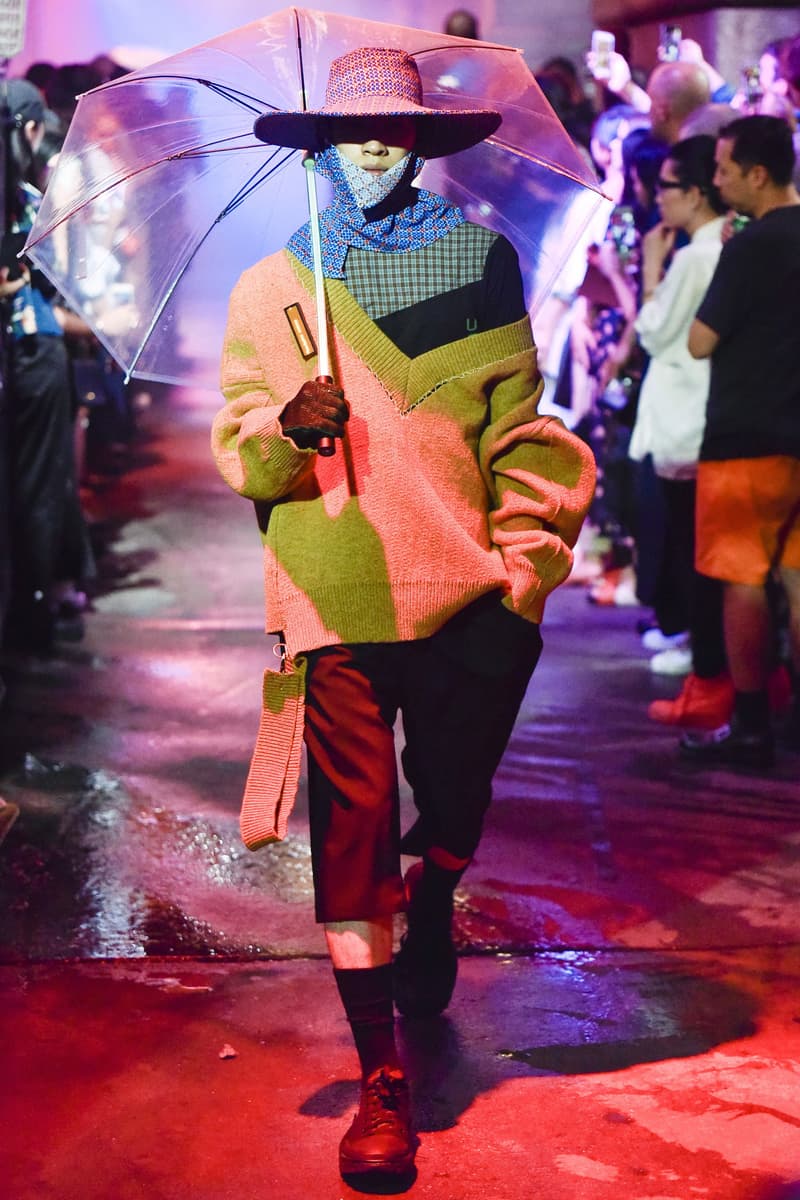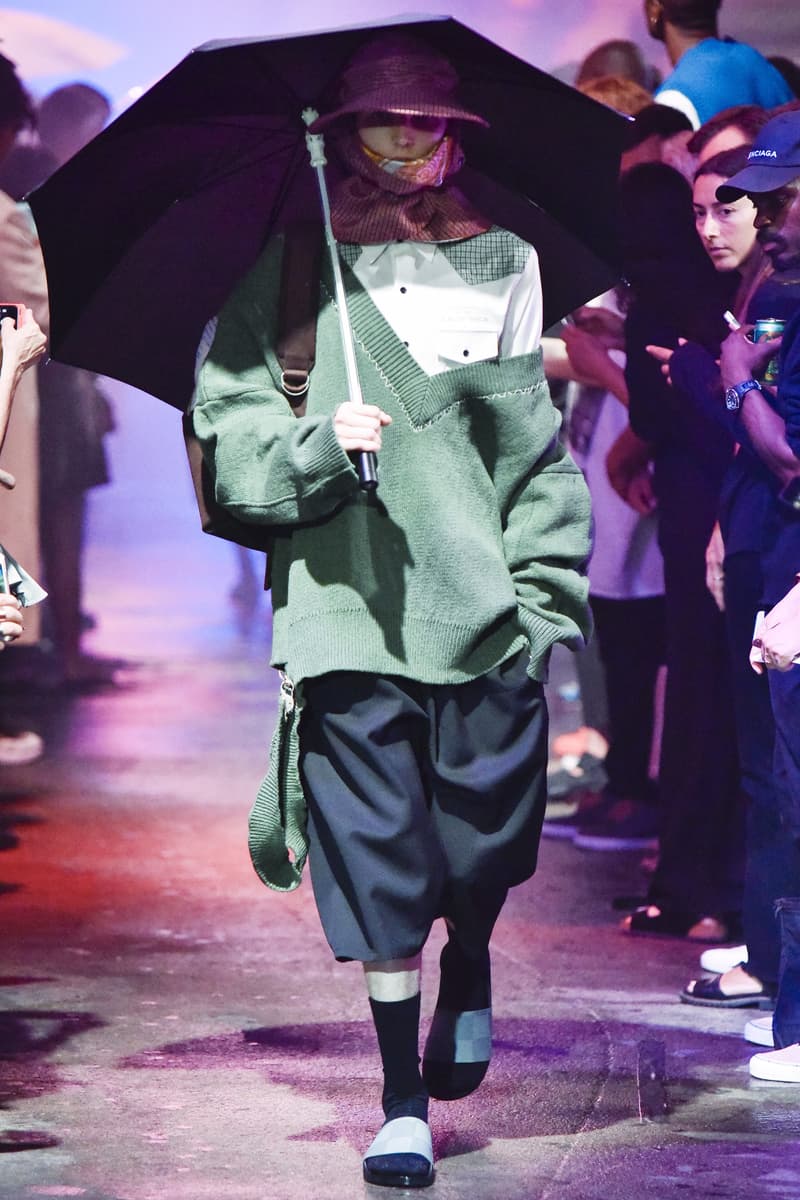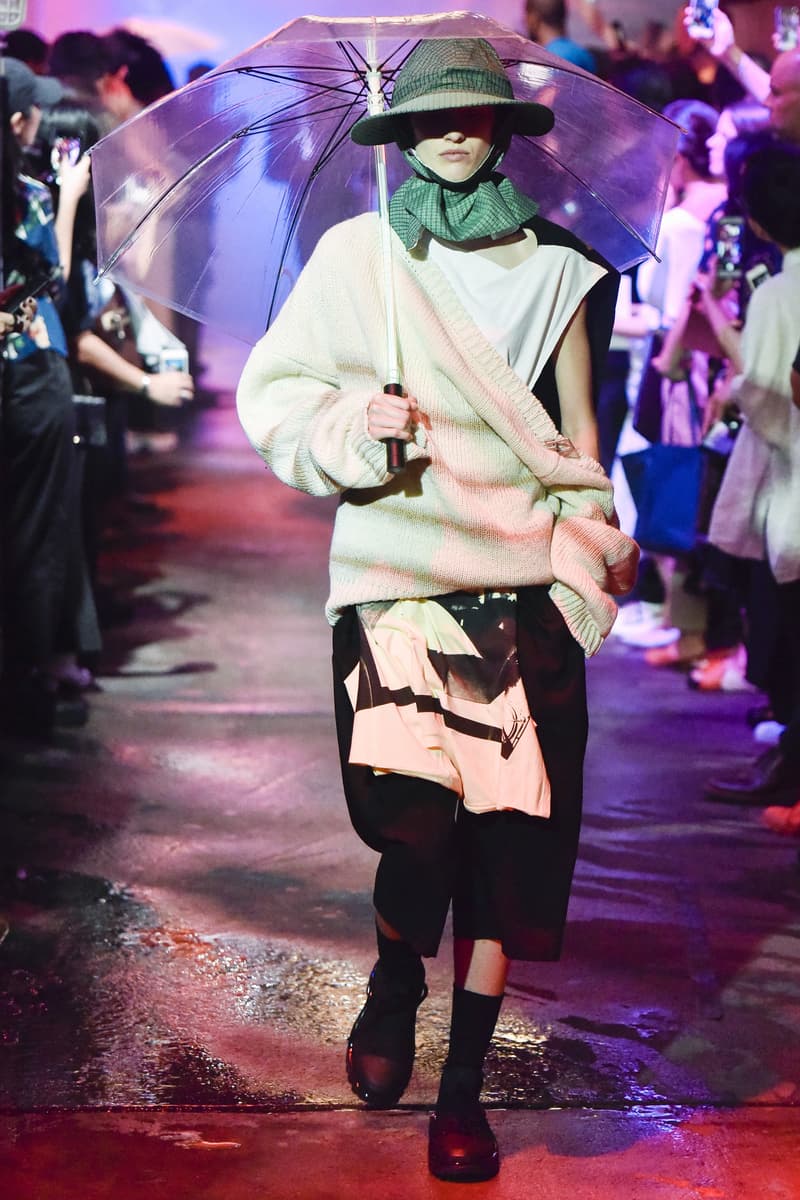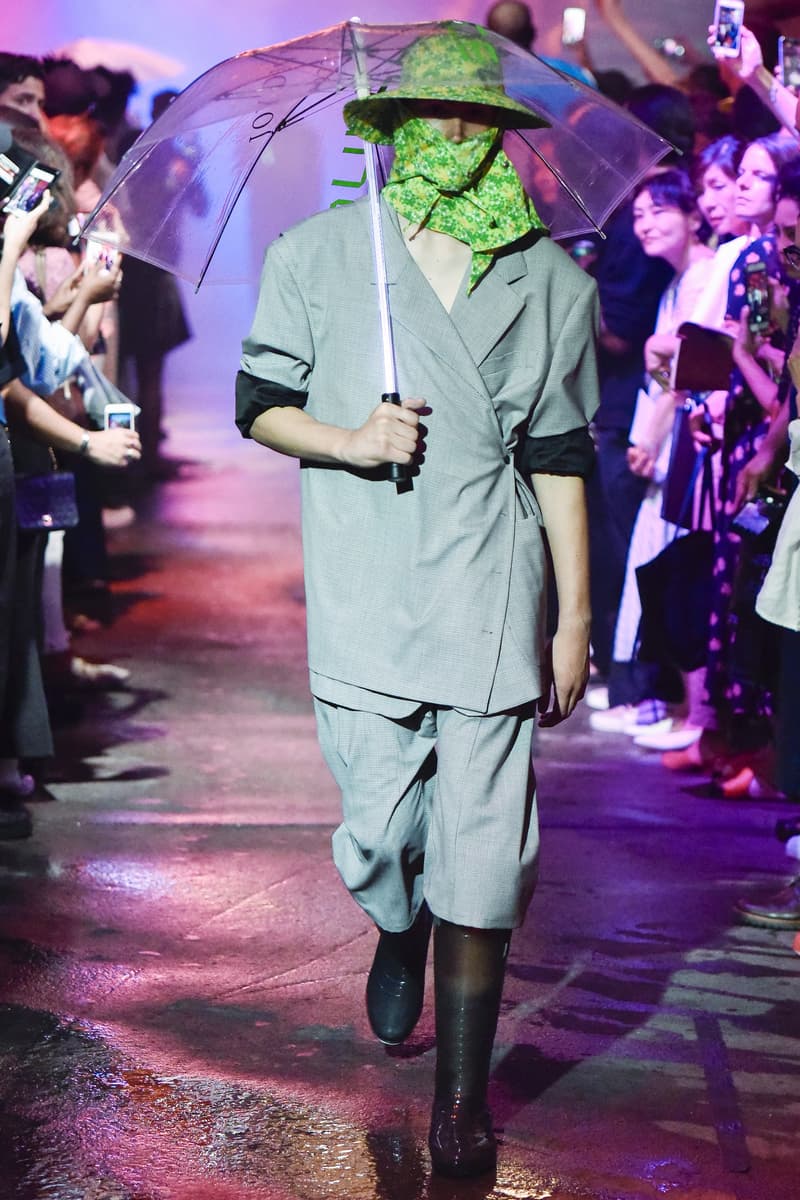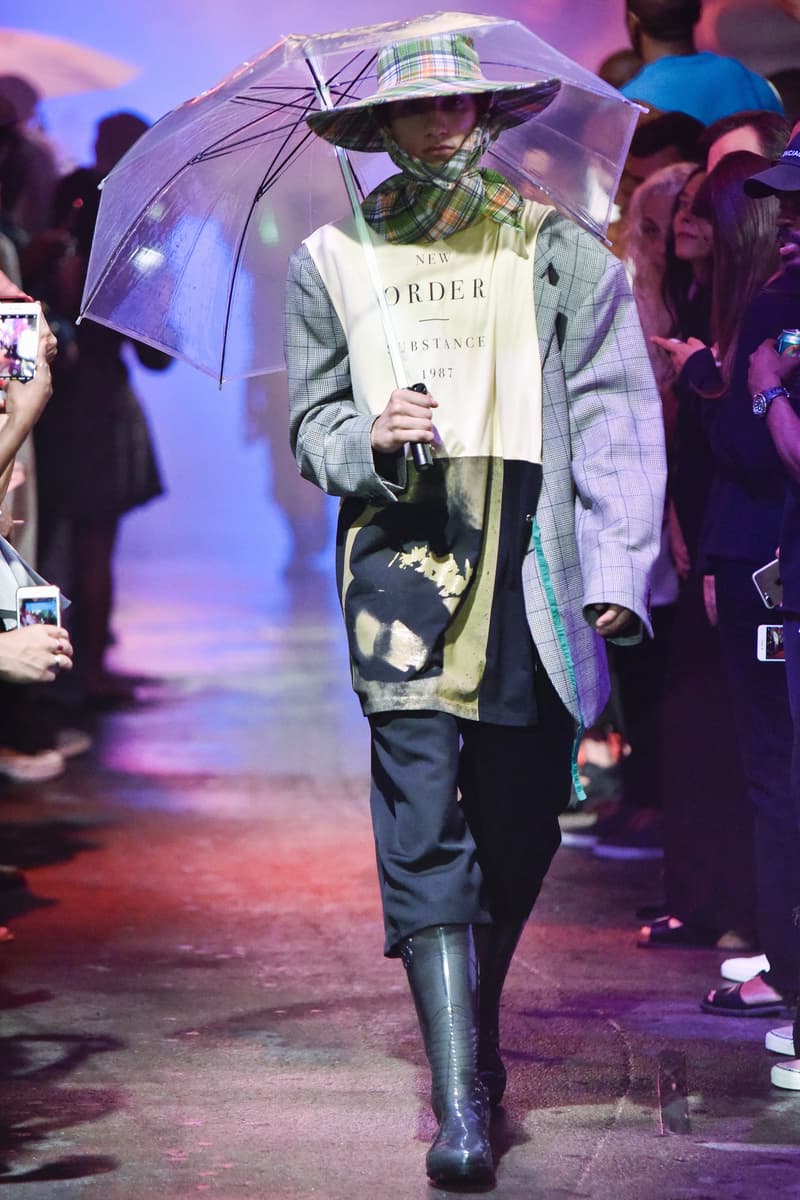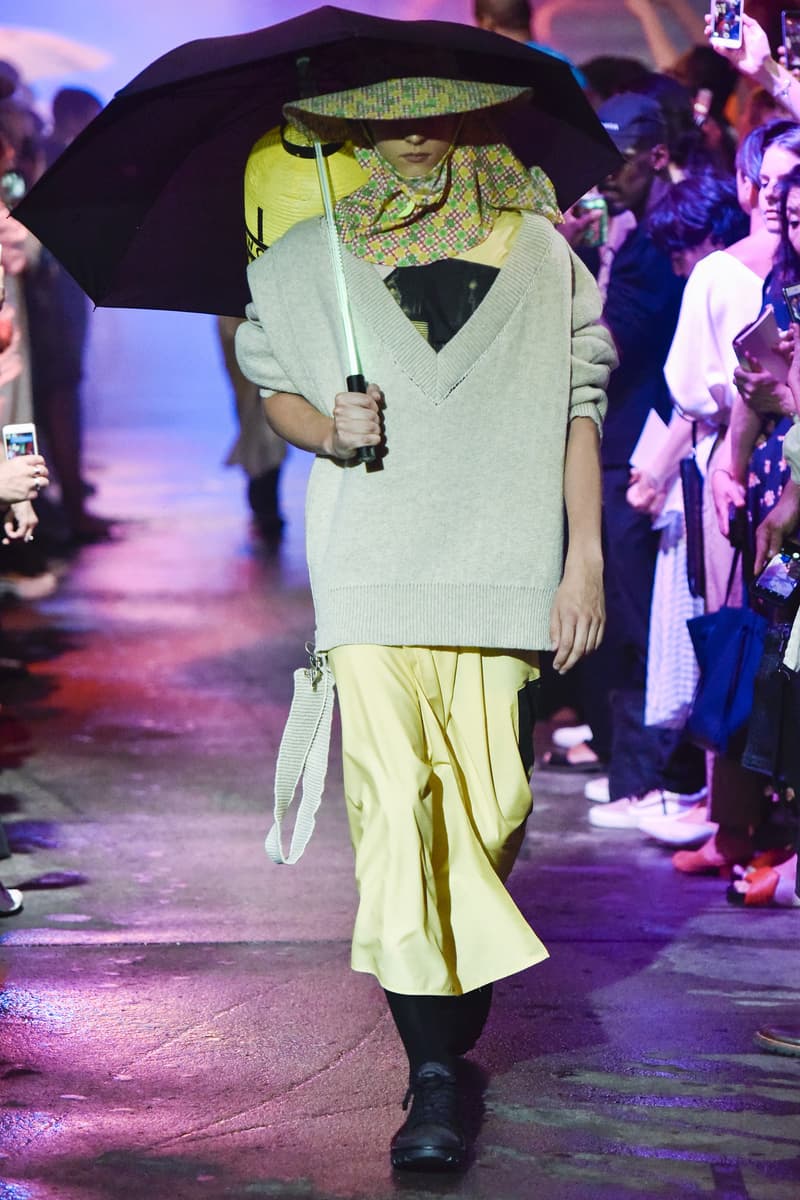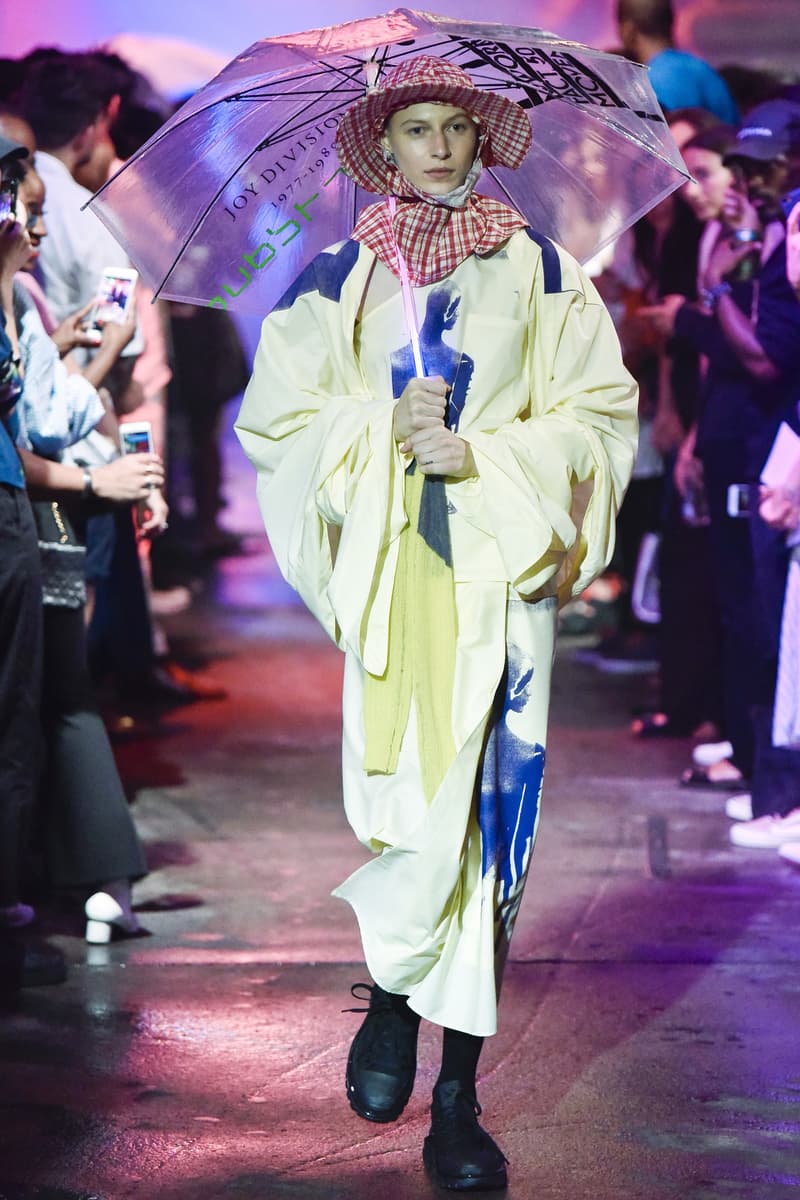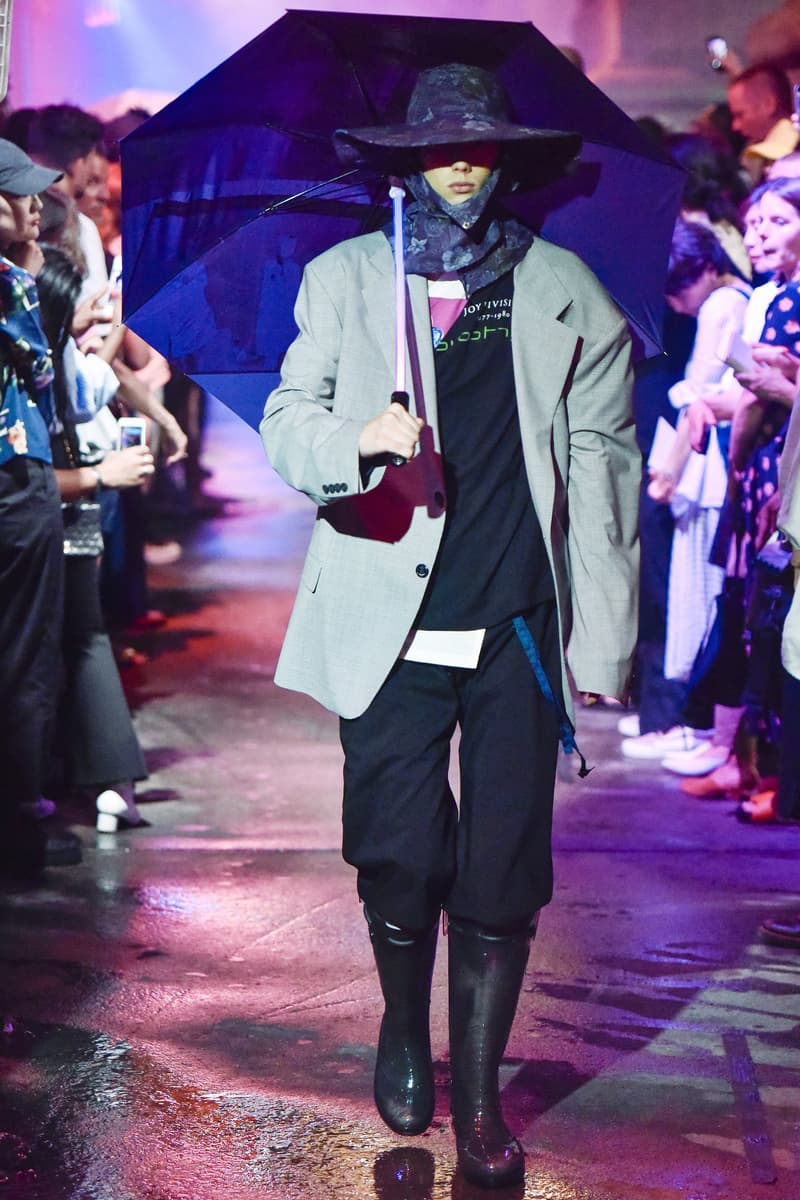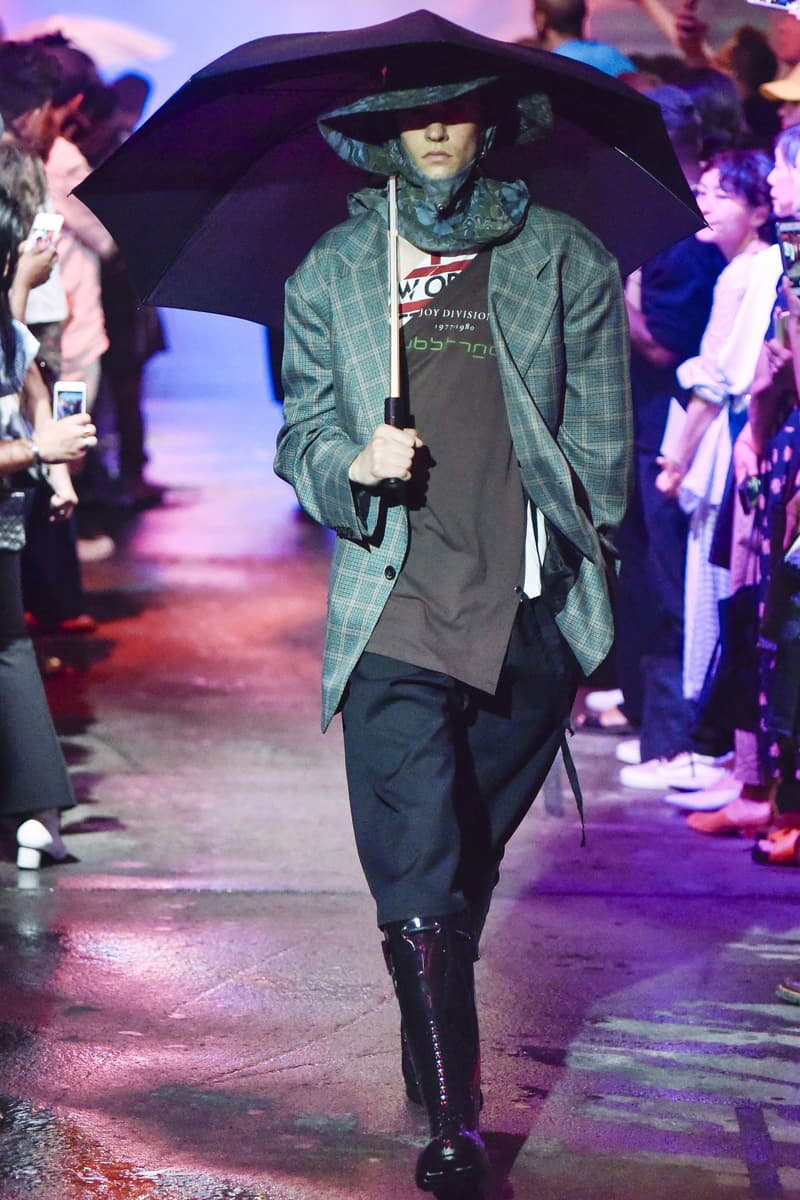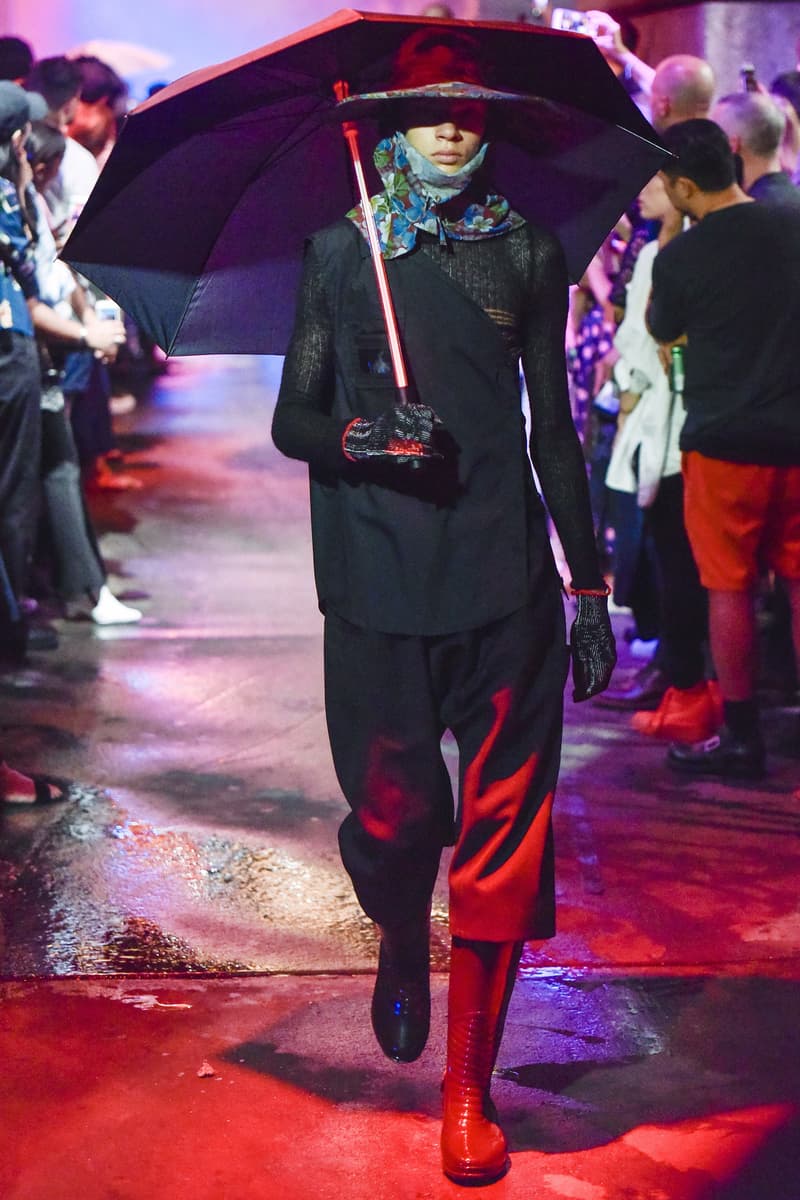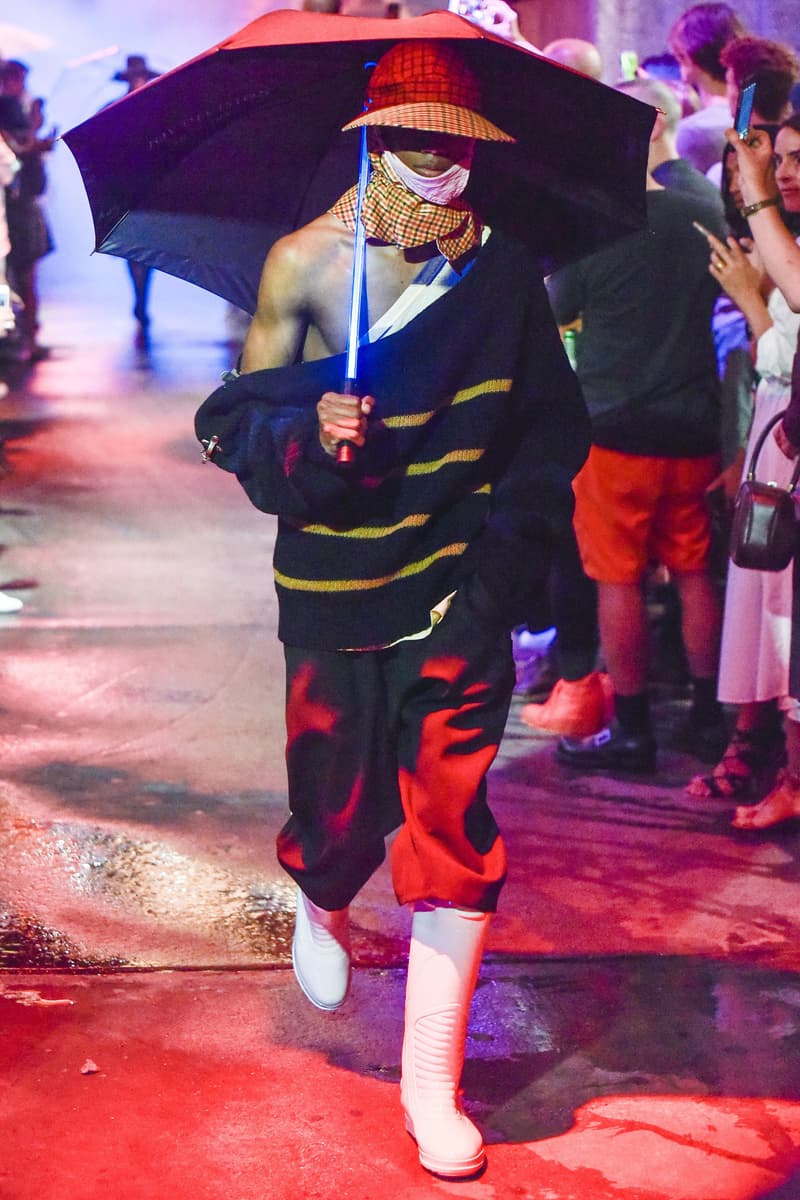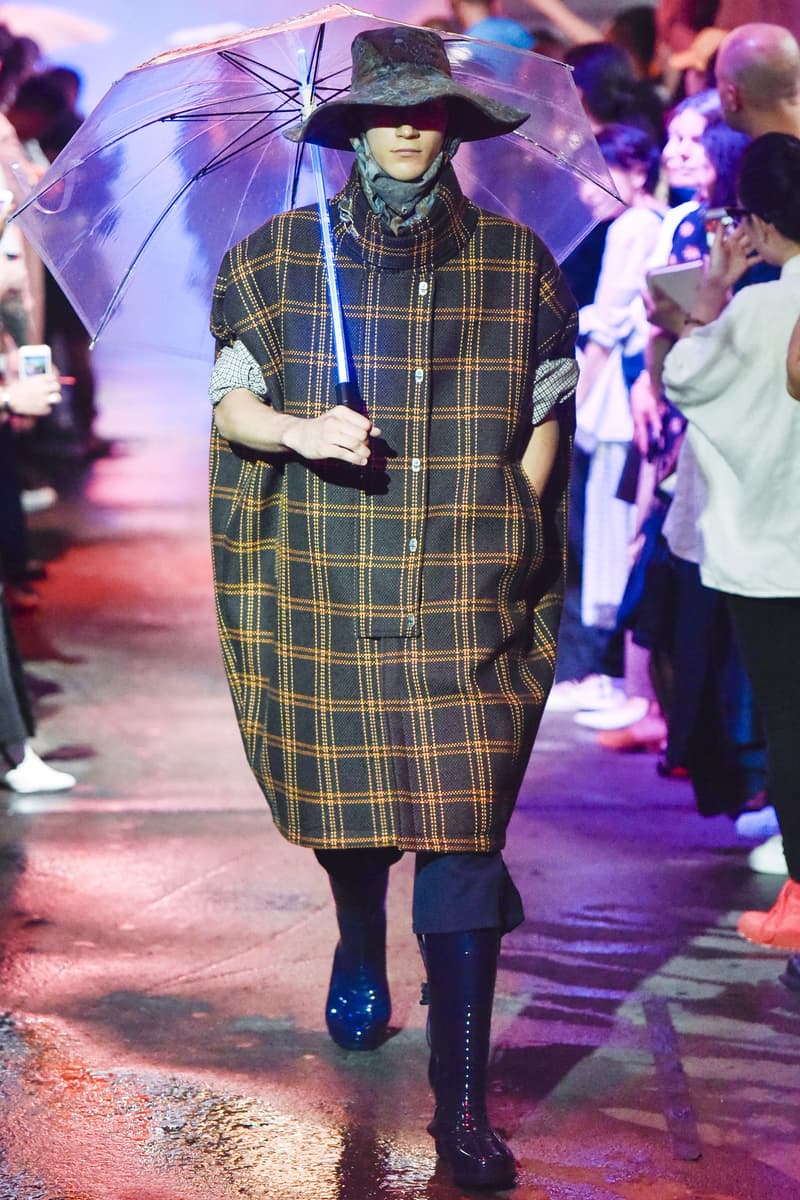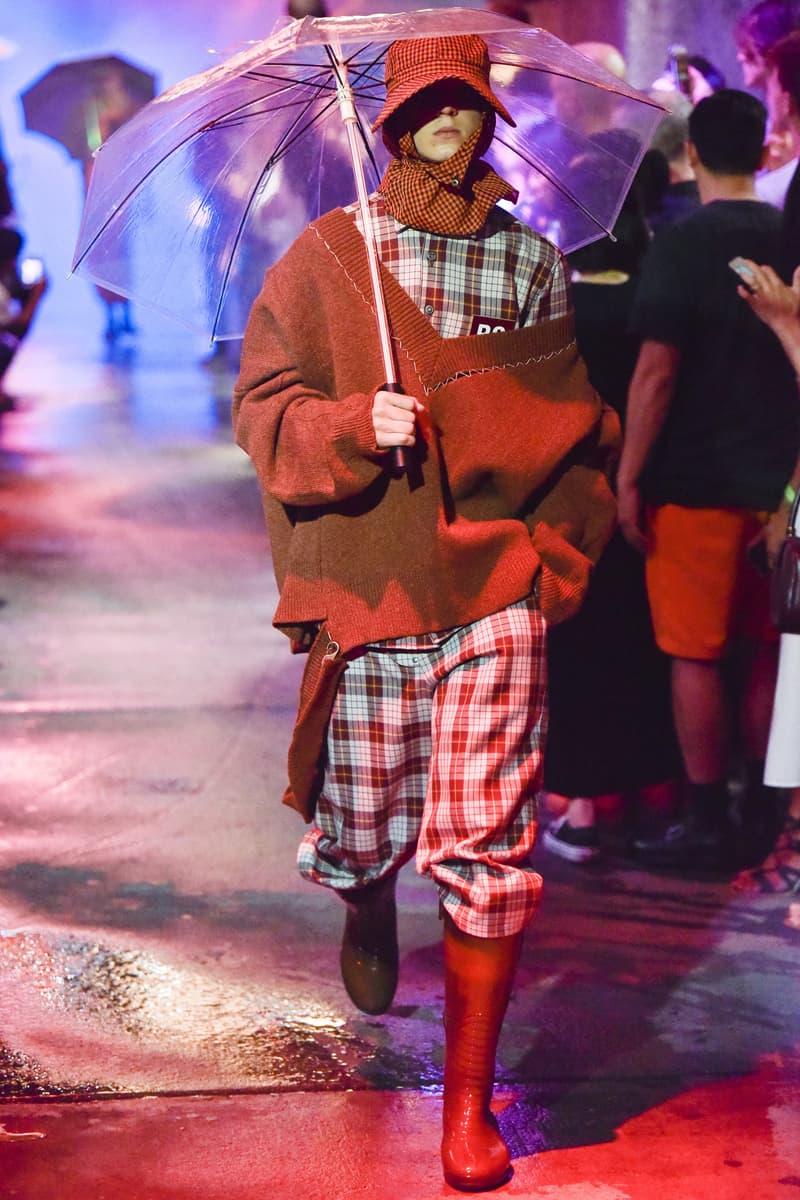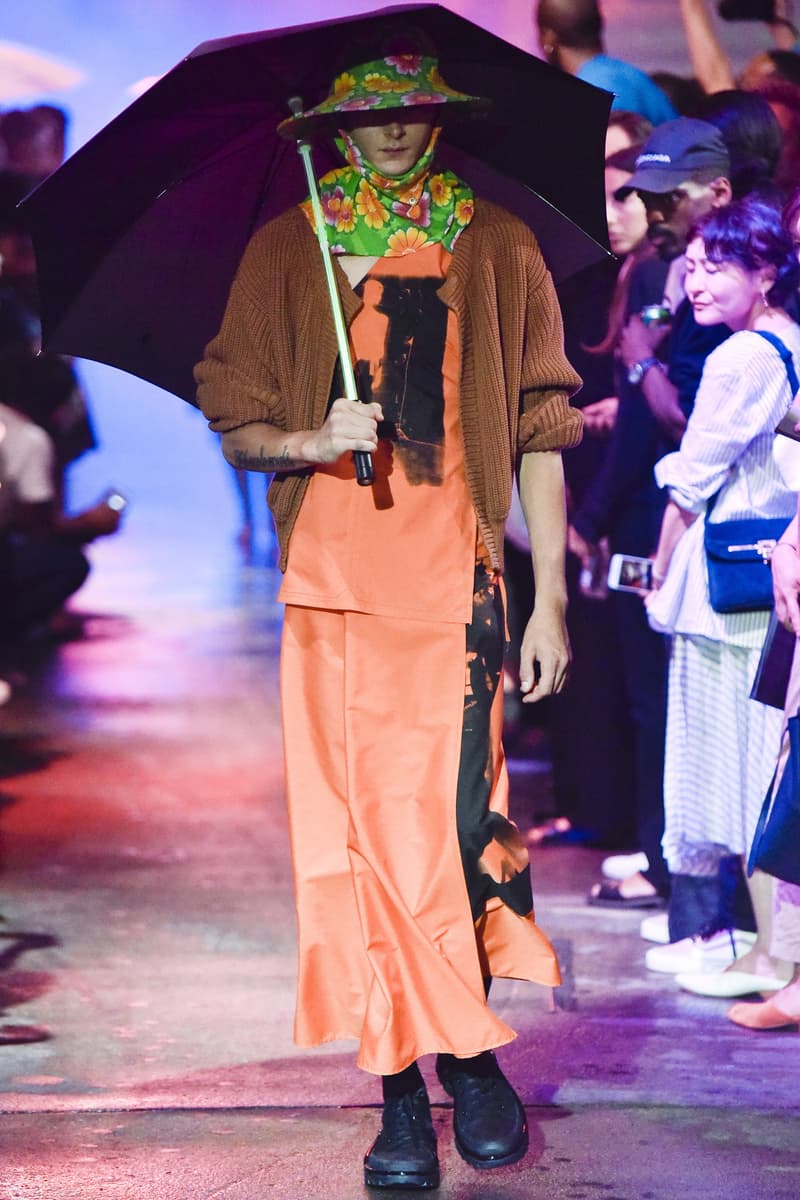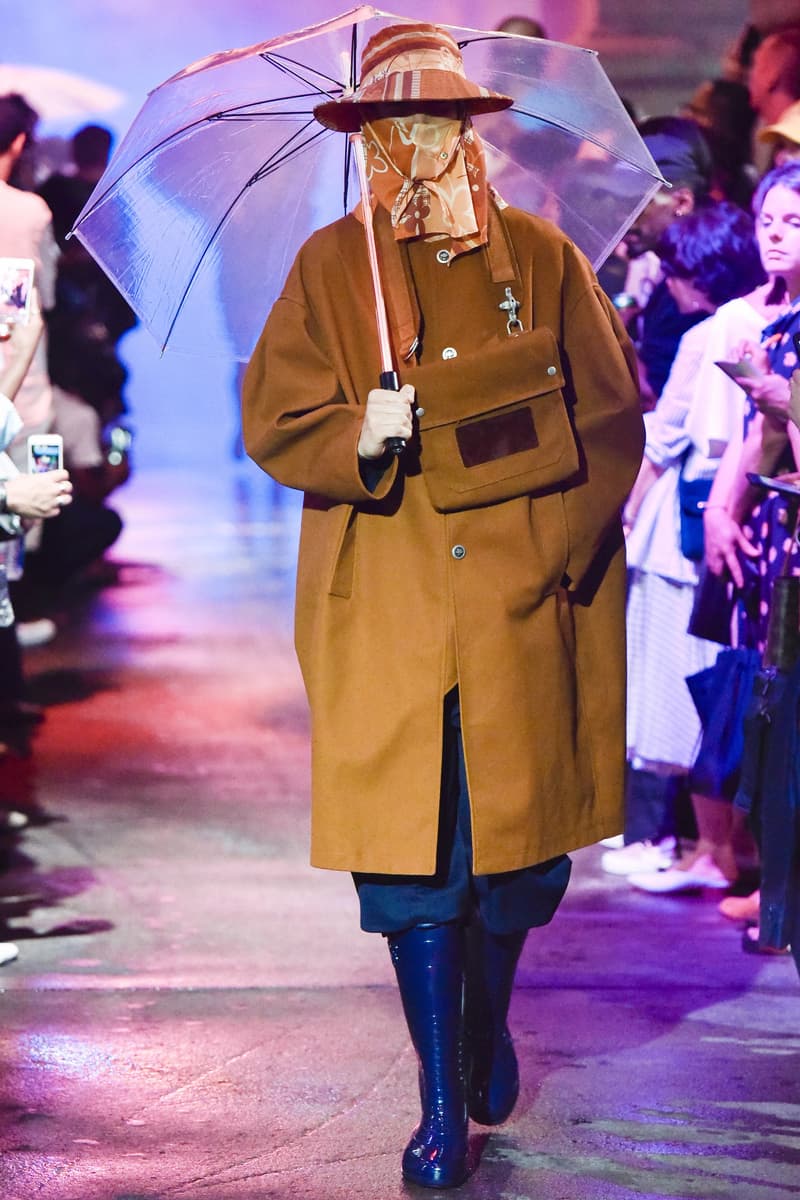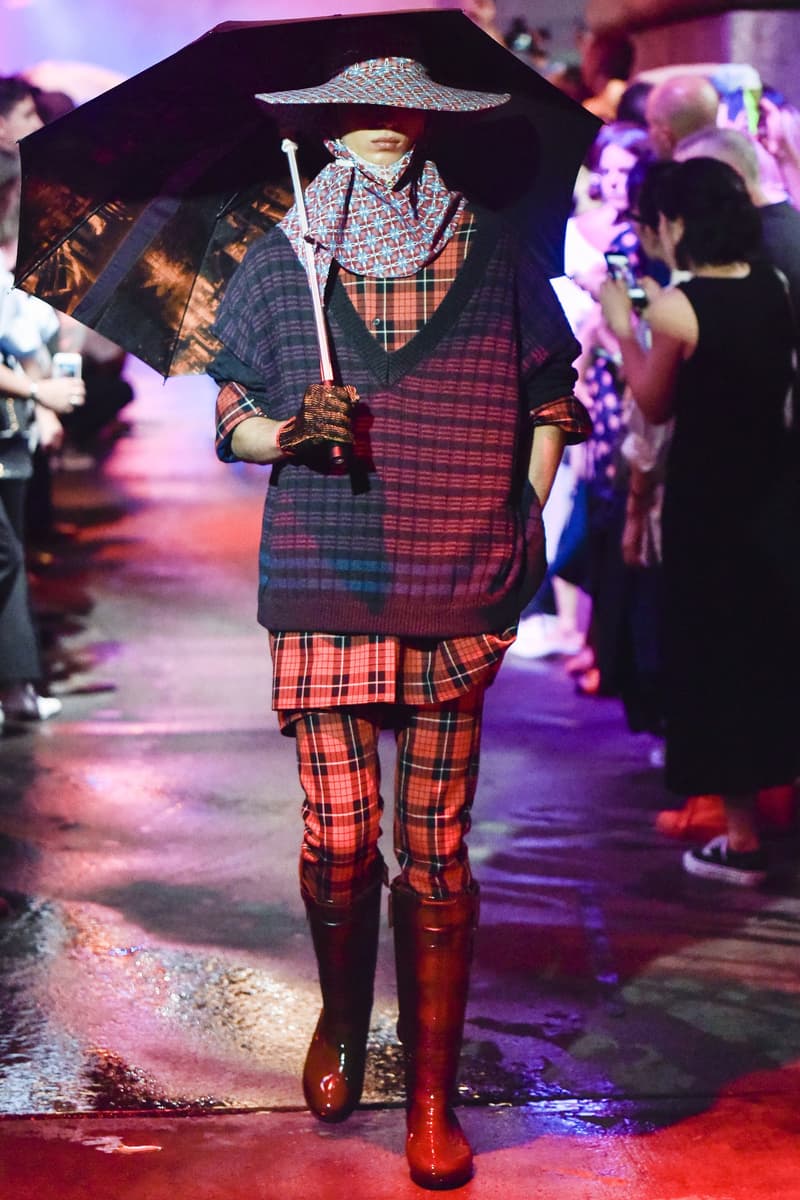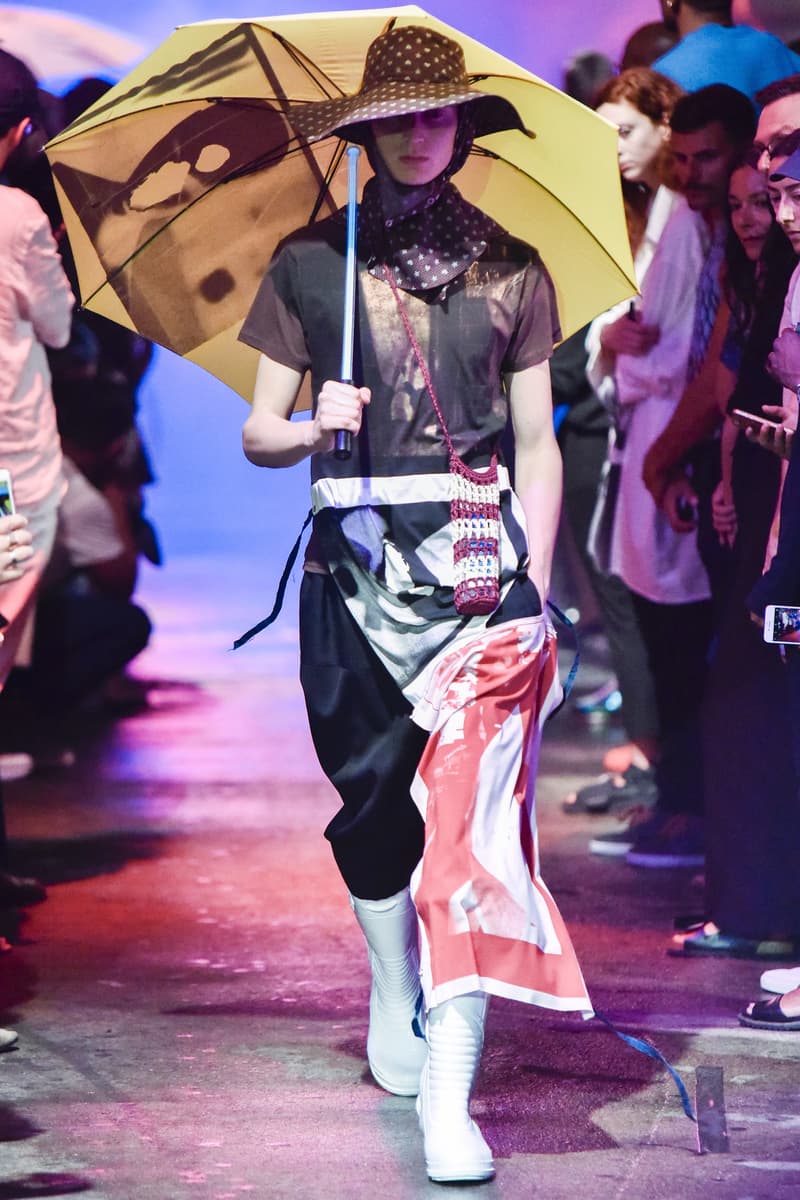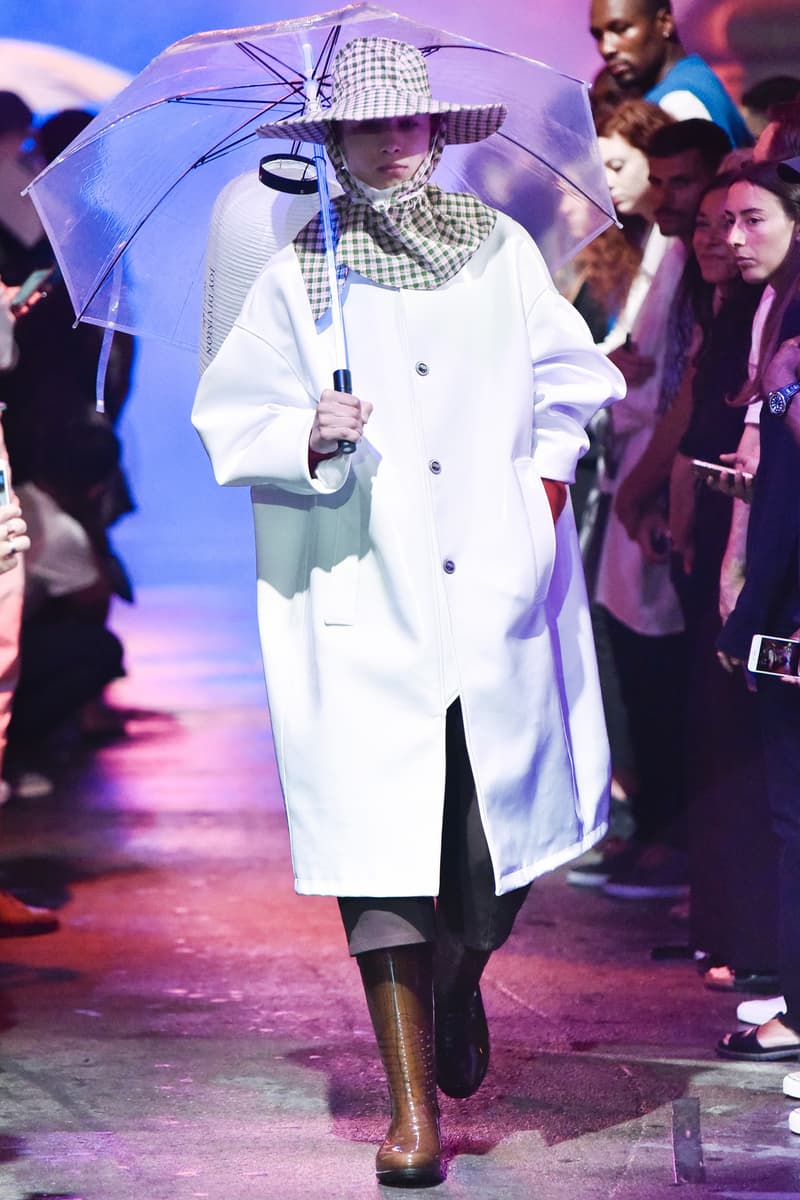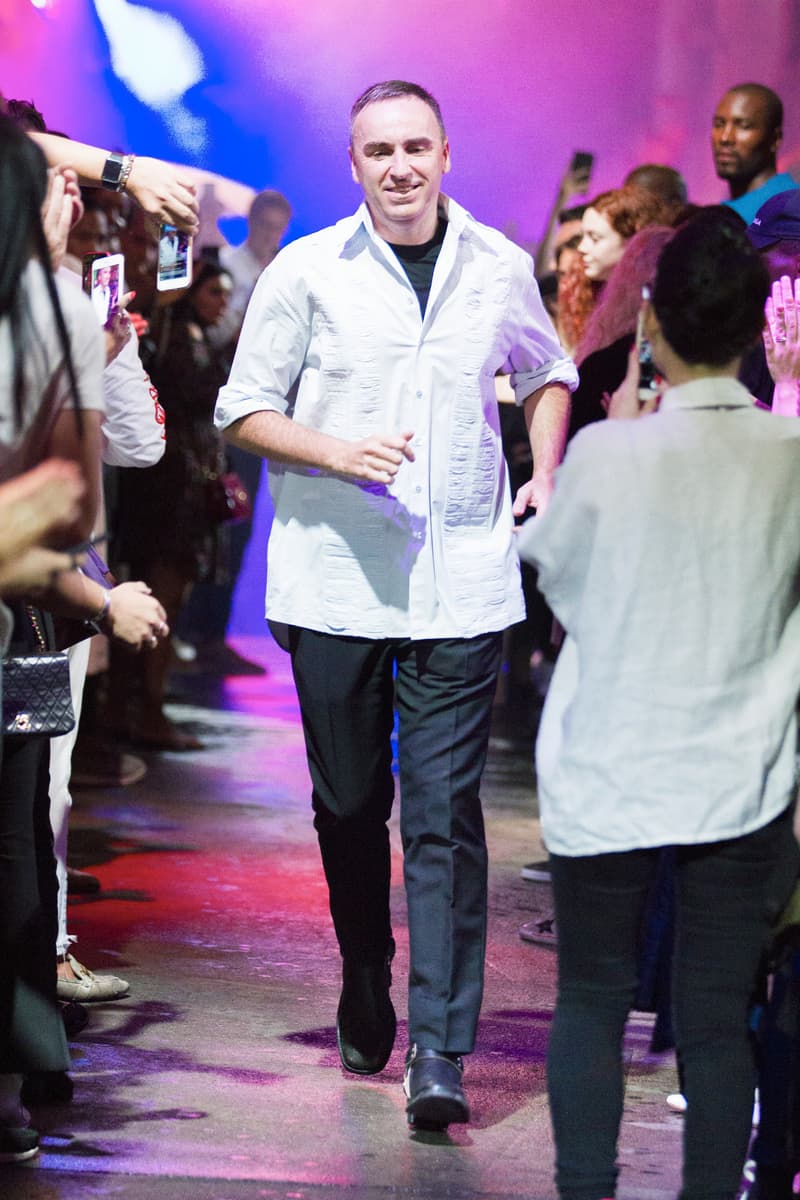 For his 2018 spring/summer menswear show, Raf Simons wowed guests with an impeccable set design that aptly reflected a small Chinatown locality in New York City's Lower East Side district. A Blade Runner aesthetic dominated the venue with red and blue neon lights illuminating the concrete runway coupled with a rain and smoke machine for added effect. The reference is even more apparent with "Replicants" graphics festooned on a series of items.
The presentation featured models parading down the gritty catwalk while donning water-resistant gear, complementing rain boots, and a series of glowing umbrellas with handles that look like lightsabers. One of the more striking pieces in the show consisted of vibrant lanterns made in collaboration with acclaimed graphic designer, Peter Saville. The lanterns were adorned with Saville's iconic Joy Division and New Order artwork initially produced for Factory Records.
Collectively, oversized outerwear in bright and metallic hues dominated the majority of the collection, while innovative designs such as sideways blazers wrapping around the body and sleeveless coats with elasticized ends also took center stage. Peruse all of the looks in the gallery above and be sure to tune into our extensive coverage of New York Fashion Week: Men's.
Image Credit

Gerardo Somoza/Indigital.tv