Old McDonald's Drinks Trays Get a New Lease of Life as Recyclable Boomboxes
To mark 22 years of the McFlurry.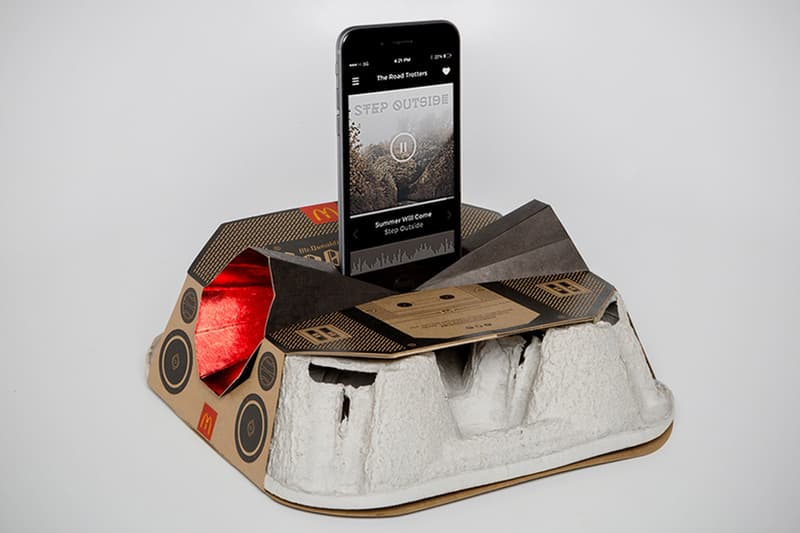 McDonald's has decided to celebrate the McFlurry's 22nd birthday by launching its own Boombox. The limited edition systems are made using recyclable drinks trays, which can be turned into a portable and disposable speaker that works with smartphones. The special edition drinks trays were made in collaboration between McDonald's Canada and the University of Waterloo, and were available at an exclusive event in Toronto. Sadly, it doesn't look like the fast food giant's new invention is going to be getting a wider release any time soon.
As well as launching recyclable boomboxes, McDonald's has recently dropped a new merch collection to celebrate McDelivery's global launch.