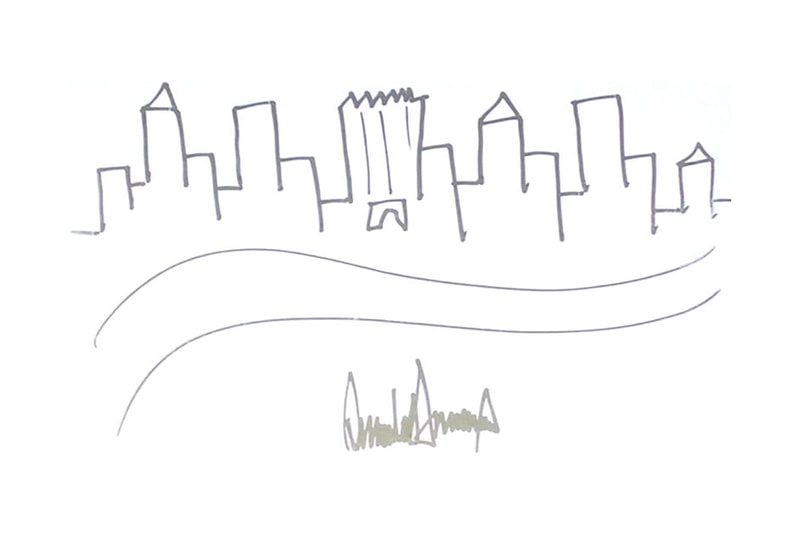 An Artwork by Donald Trump Has Sold for a Whopping $29,000 USD
Does it look like the NYC Skyline? At all?
---
Not only is he into real estate, reality television and politics — Donald Trump is also into art. Back in 2005, the current President of the United States drew this sketch of the Manhattan Skyline which has now been sold for $29,000 USD.
On Thursday night, 200 pieces of art were up for bidding at the Nate Sanders Auction House. With the bid starting at $9,000 USD, the artwork was drawn at a charity auction for a child literacy fundraiser. The sketch, drawn on a large envelope made of stock type paper, has attracted a lot of interest from "Trump followers and presidential memorabilia collectors," says auctioneer Michael Kirk — hence the insanely high bid. The Trump Tower is depicted in the centre among other unknown buildings — none of them looking like the Statue of Liberty or the Empire State Building. Trump also created two other artworks in circulation, including another drawing of the NYC skyline with a slight variance.
Topping this bid, a signed photograph of Albert Einstein sticking his tongue out has been sold from the auction house for $125,000 USD.