These Are the Best Films and TV Shows Dropping in August
As those summer to-watch lists dwindle down a bit.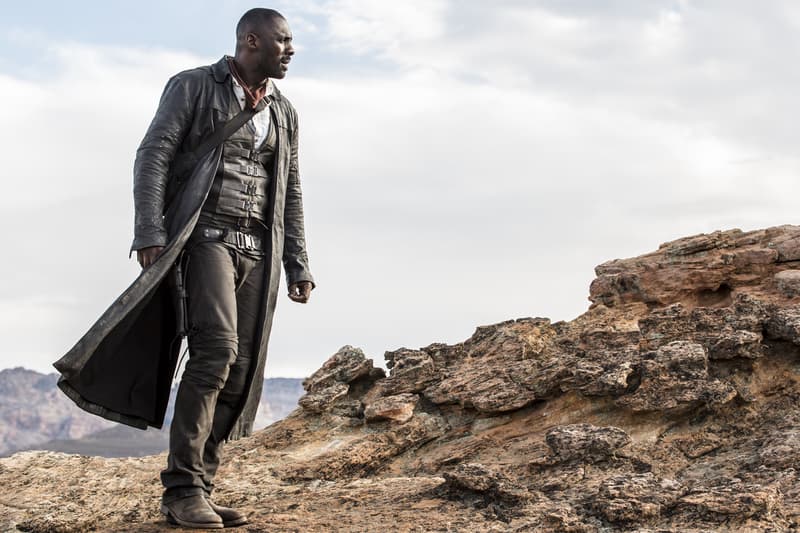 As the summer season draws to a close and the heat dissipates, those movies and TV shows to-watch lists dwindle down a bit. But as the biggest summer-movie tentpoles have already arrived and the fall contenders have yet to debut, that doesn't mean August has nothing to offer. The month starts out with a long-awaited Stephen King-based fantasy epic in The Dark Tower and the latest from The Hurt Locker and Zero Dark Thirty director Kathryn Bigelow in Detroit. August also offers up a few not to be missed indie films including Robert Pattinson's stellar NYC crime saga Good Time and Sundance Film Festival's Patti Cake$.
Over on the small screen, VICELAND brings you new original series Nuts + Bolts from Tyler, The Creator and What Would Diplo Do? starring James Van Der Beek, while Netflix's major Marvel crossover, The Defenders, brings together Daredevil, Jessica Jones, Luke Cage and Iron Fist. Check out the list below for some of the must-see releases to the more under the radar films and TV shows to look forward to in August.
Film
The Dark Tower – August 4
The big-screen adaptation of Stephen King's fantasy series has been sitting on Hollywood's back-burners for a while. Set in a magical land inspired by the Old West, the notorious gunslinger, played by Idris Elba, roams the landscape in search of the Dark Tower, in the hopes that reaching it will preserve his dying world. Matthew McConnaughey plays his nemesis, The Man in Black. The Dark Tower is set to be one of this summer's biggest blockbusters.
Detroit – August 4
Directed by Academy Award-winning director Kathryn Bigelow (The Hurt Locker, Zero Dark Thirty), Detroit tells the emotional story behind the Algiers Motel incident during the summer of '67 where three young African-American men were killed. The film stars John Boyega (Stars Wars: The Force Awakens), John Krasinski (The Office) and Will Poulter (The Revenant). Detroit will be released in theaters August 4 in conjunction with the 50th anniversary of the riots.
Icarus – August 4
Hitting Netflix on August 4, Icarus documents a major Olympic cheating scandal, which was uncovered by accident by American documentary filmmaker Bryan Fogel and a Russian scientist. The film captures the politics behind doping within sports plus the involvement of Vladimir Putin and the Russian government.
Wind River – August 4
Taylor Sheridan (known for writing 2015′s hit Sicario) makes his directorial debut in the upcoming thriller about an FBI agent who teams up with the town's veteran game tracker to investigate a murder that occurred on a Native American reservation. Wind River is a look at life on the edge of an imposing wilderness, where the rules of law is overshadowed by the laws of nature. The film stars Jeremy Renner as Cory Lambert, the local game tracker who discovers the woman's body in the snow while Elizabeth Olsen portrays Jane Banner, the no-nonsense FBI agent assigned to the case. Jon Bernthal and Kelsey Asbille also star. Wind River, premiered at the Sundance Film Festival in January and recently screened at Cannes.
Good Time – August 11
Distributed by powerhouse A24, Good Time stars Robert Pattinson as Constantine Nikas as he embarks on a twisted adventure through New York City's underworld trying to free his brother from prison after a botched robbery. The action takes place over the course of one night as Constantine descends into violence and mayhem as he races against the clock.
Ingrid Goes West – August 11
Indie flick Ingrid Goes West stars Aubrey Plaza as Ingrid Thorburn who becomes obsessed with Instagram-famous "influencer" Taylor Sloane played by Elizabeth Olson. When Ingrid moves to LA and manages to insinuate herself into the social media star's life, their relationship quickly breaks down leading to comical results.
Pilgrimage – August 11
After helping to revamp the Spider-Man film series, actor Tom Holland finds himself caught up in the medieval thriller, Pilgrimage. The film follows a band of Catholic monks who soon encounter a dangerous stranger. The end result is an extraordinary period drama piece crossed with an action-laced road movie. Pilgrimage stars Tom Holland, Richard Armitage (The Hobbit), Jon Bernthal (The Walking Dead, Fury) and Stanley Weber (Outlander). Having already made its premiere at this year's Tribeca Film Festival, Pilgrimage sees a wider release this August 11.
Gook – August 18
Having already made its premier at this year's Sundance Film Festival — evening taking home the Audience Award in the NEXT category — Gook tells the story of two Korean-American brothers, Daniel and Eli, who run a shoe store in a predominantly African American area of Los Angeles. As the brothers try to chase after their dreams and keep the store afloat, racial tensions start to build, leading to the LA riots of 1992. Gook releases in Los Angeles on August 18, followed by a wider release across the country on August 25.
The Hitman's Bodyguard – August 18
The Hitman's Bodyguard stars big name actors, Ryan Reynolds and Samuel L. Jackson. In the film, Reynolds plays the world's top bodyguard and is tasked with protecting Jackson's character, a hitman who must testify at the International Court of Justice. The situation is not an easy ride for the pair as they must survive bullets, assassins, Gary Oldman and each other.
Logan Lucky – August 18
Starring Channing Tatum and Adam Driver as brothers Jimmy and Clyde Logan, the two decide to pull off a large-scale heist at a NASCAR event being held in North Carolina. To help with the heist, the two brothers enlist former bank robber Joe Bang, played by Daniel Craig. Logan Lucky also stars Seth MacFarlane and Katie Holmes.
Patti Cake$ – August 18
Patti Cake$ tells the story of an up-and-coming female rapper looking to make it in the hip-hop game. Starring Danielle Macdonald as the lead of Patti, her performance in the film garnered her as one of Sundance Film Festival's breakout stars. Directed by Geremy Jasper, this indie flick hits theaters on August 18.
Birth of the Dragon – August 25
WWE Studios has reinterpreted the final days of Bruce Lee in the upcoming biopic Birth of the Dragon. The film centers around the younger years and early career of the martial arts king, along with his controversial fight with Chinese martial artist and teacher, Wong Jack Man. Originally screened at the Toronto International Film Festival in 2016, the film hits statewide on August 25.
Death Note – August 25
Hollywood has created a live-action version of the legendary Japanese manga series written by Tsugumi Ohba and illustrated by Takeshi Obata. Adam Wingard (Blair Witch 2016) takes the director's chair on the story of a student who uses a supernatural book, named Ryuk, to kill criminals as an act of vigilante justice. However, his righteous, albeit contagious, killing spree garners the attention of an acclaimed detective named L who desperately wants to unravel the person and mystery behind these ongoing murders. Willem Dafoe takes on the voice of Ryuk.
The Villainess – August 25
The latest Korean flick looking to dominate worldwide box offices — after last year's hit Train to Busan — arrives as an action-packed revenge story titled The Villainess. Having already made its premiere at the 70th Annual Cannes Film Festival, the film starring actress Kim Ok Bin received a four-minute standing ovation. The Villainess tells the story of a ruthless female assassin named Sook Hwe (Kim Ok Bin) who from an early age has been taught to kill. After becoming a sleeper agent for South Korea's Intelligence Agency, two men from her past show up, bringing out her darkest secrets.
Television
Surviving Escobar – Alias JJ – August 1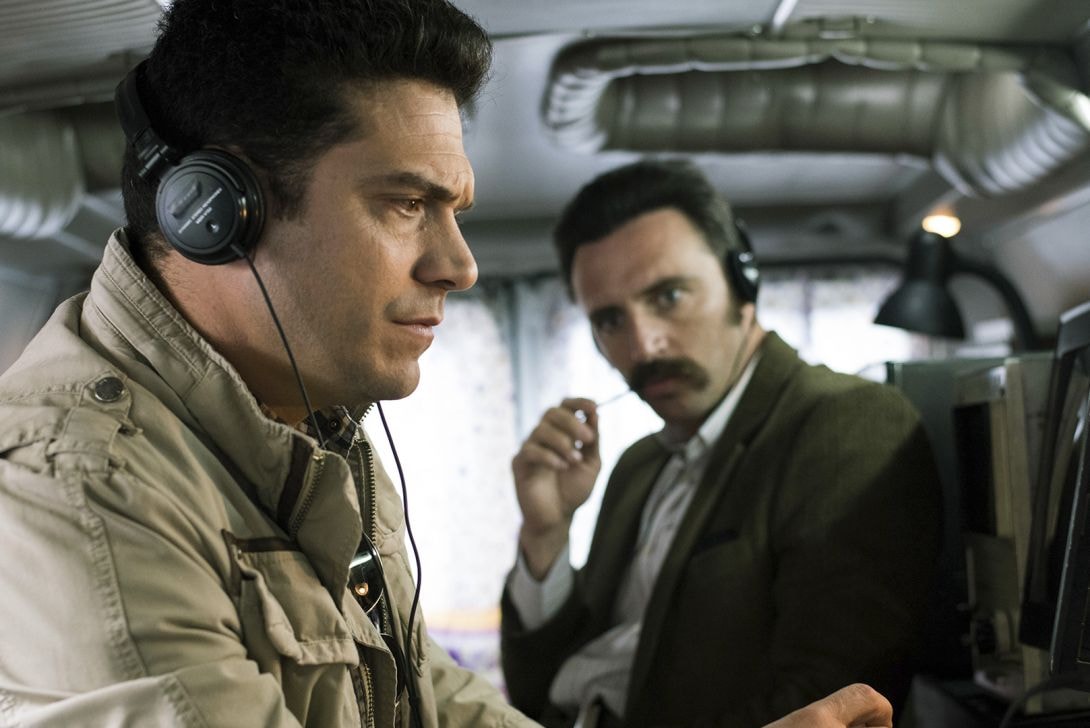 This Netflix original series follows the man who once assisted Pablo Escobar as he struggles to find himself after the fall of the Medellin Empire. After willingly turning himself in, Pablo Escobar's No. 1 hit man struggles to stay alive and gain respect in the prison hierarchy.
Nuts + Bolts – August 3
NUTS + BOLTS AUGUST 3RD pic.twitter.com/mUOkTyKEod

— Golf Media (@GoIfMedia) June 29, 2017

Twenty-six-year-old Tyler, the Creator is a media maven. Next on his list is the new VICELAND show Nuts + Bolts. The show, as described by Tyler, is a behind-the-scenes look at his own unique interests and a peek at "how everything that I think is awesome is made."
What Would Diplo Do? – August 3
What Would Diplo Do? stars Dawson's Creek alum James Van Der Beek as a fictionalized EDM DJ Diplo, a "guy who can bring 60,000 people to their feet… but kind of sucks one-on-one." Inspired by a Mad Decent Block Party promo video where Van Der Beek portrayed Diplo, the show was written by Van Der Beek and "shepherded" by Oscar-winning director and VICELAND Co-President Spike Jonze. What Would Diplo Do? marks VICELAND's first scripted series and lands on August 3.
Voltron: The Legendary Defender – August 4
This 1980s classic makes a return thanks to Netflix's streaming platform. Aiming to cater to its original fans from back in the day, the reboot is also set on correcting its problems and to appeal to a newer audience. The latest installment stays true to its audience as a group of space explorers and five gigantic robotic lions work together to fulfill missions regarding the fate of the world.
Wet Hot American Summer: 10 Years Later – August 4
Netflix has reprised the cult classic camp-based picture Wet Hot American Summer which takes place 10 years later — though its actually been 16 years since the original movie. Serving as a sequel to 2001 film and a prequel for 2015's Wet Hot American Summer: First Day of Camp, the latest revival sees most of the original cast returning. Michael Ian Black, Molly Shannon, Paul Rudd, Janeane Garofalo, and Michael Showalter join new cast members Alyssa Milano, Adam Scott, Samm Levine, and more.
Carpool Karaoke – August 8
The forthcoming series will feature original host James Corden as well as a slew of celebrities including Will Smith, John Legend, and Ariana Grande. The 16 episode run will be a spin-off of the successful segment originally featured on The Late Late Show with James Corden. Though Corden appears in the trailer, he will not be hosting every episode of the Apple Music-exclusive show. The new series will also take place outside of the car and include conversational topics on movies, sports and so on.
Naked – August 11
This summer comedy stars Marlon Wayans who plays a nervous man about to get married. Until Anderson can do the right thing on his wedding day, he's caught in a time loop and forced to relive the same few crazy hours leading up to the ceremony. Naked also stars Regina Hall, Dennis Haysbert, Loretta Divine and Brian McKnight, among others. Watch for Naked to hit Netflix on August 11.
The Defenders – August 18
The Defenders will see a major crossover for Netflix's Marvel series which will star Daredevil, Jessica Jones, Luke Cage, and Iron Fist. The four heroes will be facing off against Alexandra and the Hand, the undead ninja group that has been working behind the scenes since Daredevil's first season. Tying all the series together is Claire Temple played by Rosario Dawson who mediates between Luke and Danny. The Defenders premieres on Netflix August 18.