Five Functional Bag Brands You Should Consider for Your Next Everyday Carry
Designed to meet the unpredictable demands of an urban environment.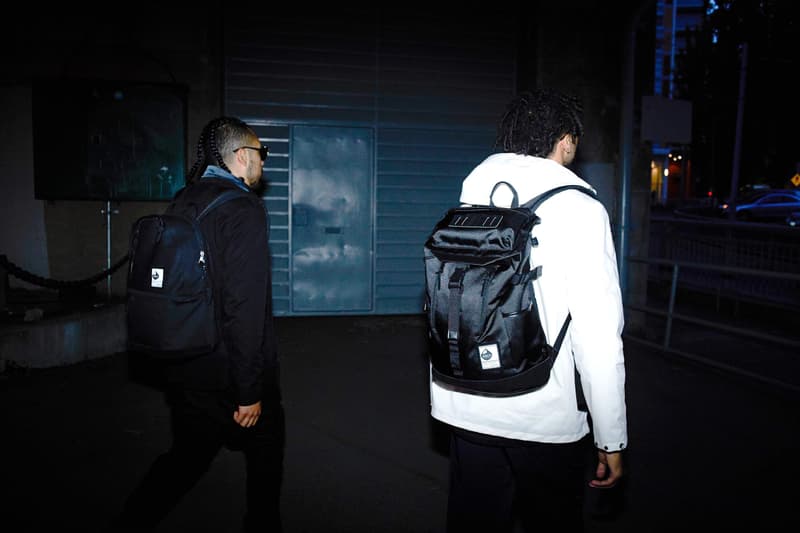 While carrying a bag may sometimes be a burden, they're necessary for days packed with meetings and errands, where you need to go from one place to another. Nowadays, there are a host of menswear and unisex labels that offer stylish, functional bags in various sizes and shapes to suit different lifestyles — whether it's to make a quick stop at the gym, to take a weekend trip, or a practical bag to carry, protect and organize all of your gear. Yet only a select few are designed and constructed to really help you meet the unpredictable demands of an urban environment. Below, we look to highlight some functionality focussed bag brands you should consider for your next everyday carry.
pinqponq

— Sustainably Produced Convertible Bags

Balancing design, function and sustainability, pinqponq is an emerging bag and accessories label that is challenging established production norms. Inspired by art, music and the interactions of everyday life, the German brand is dedicated to creating original products which serve to solve and simplify whatever life throws at you. The 11 backpack and slings included in pinqponq's bag range all feature the label's signature boxy silhouette that is designed to maintain a non-disruptive profile while worn in the tightest of spaces. Padded, hidden compartments offer an extra layer of protection for electronics and other fragile items. Additionally, noting the importance of sustainability, pinqponq's bags are constructed completely of fabrics made from recycled PET bottles.

Price: €40 — €180 EUR (approximately $47 — $210 USD)

Instagram: @pinqponq
Shop Here
VELT –

 Compartment Heavy Backpacks

Aiming to craft bags with the user in mind, Vancouver-based label VELT reinterprets the conventional backpack for heavy use in any environment. A focus on minimal aesthetics without the sacrifice of comfort, bags included in the brand's range are made to seamlessly integrate into any lifestyle. Crafted of high-density polyester and premium leather, VELT's five original backpack silhouettes all feature a distinct utilitarian taste and are highlighted by a striking dark color palette. Additionally, VELT believes that each part of their products should demand a purpose, which is expressed in the thoughtfully placed hardware, as well as cleverly designed hidden compartments found on each bag.

Price: $100 — $140 CAD (approximately $80 — $112 USD)

Instagram: @veltdesigns
Shop Here
Aer — Minimalist Everyday Carry
Building upon its architectural aesthetic, Aer recently released its latest line of durable, high-quality bags. Constructed to meet the unpredictable demands of the city, the bags included in the San Francisco-based label's latest range are designed for the everyday professional, commuter and traveler. Aer's latest Duffel Pack 2, Fit Pack 2, Sling Bag 2, and Gym Duffel 2 models serve as upgraded iterations of the label's established silhouettes. The updated models feature waterproof 1680D Cordura® ballistic nylon exteriors, retooled ergonomic shoulder straps, enhanced storage, improved ventilation padding and interior organization pockets.
Price: $60 — $150 USD
SDR

 - Discreet & Functional

At first glance, bags from SDR Traveller may look unassuming, but a closer look reveals the extraordinary aspects of the brand's limited bag line. The unique "designless" construction of the bags and accessories are inspired by founder Jan Chipchase's travel experiences and his dissatisfaction with the currently less-than-rugged baggage options. Each item found in SDR Traveller's range is constructed of ultra-durable black or "Raw" Dyneema fabric, which is by weight, stronger than steel, but also extremely light. Some standout items from SDR Traveller's line include the D3 Traveller, which can also be converted into a backpack and is constructed to fit into the cramped confines of plane footwells or overhead compartments. The M1 Messenger comes in the standard or "Lefty" for those left-handed and is designed to be an expansive carry option without the added weight of aesthetic adornments.

Price: $340 — $745 USD

Instagram: @sdrtraveller
Shop Here
IGNOBLE — For Any Situation
Armed with an obsession of the color black, IGNOBLE looks to convince the world that a black bag is an "essential carryall for the modern man." Solid constructions and clean lines are the defining characteristics of IGNOBLE's bold designs found throughout its six distinct silhouettes. Each bag is constructed of high-density nylon and adorned with YKK hardware.
Price: $160 — $350 USD
Instagram: @ignoblebags
Shop Here
For more fashion and trend-related news, make sure to also check out these street ready tour merch lines you can buy right now.