The 10 Best Independent Music Releases of the Week
Major, without a major.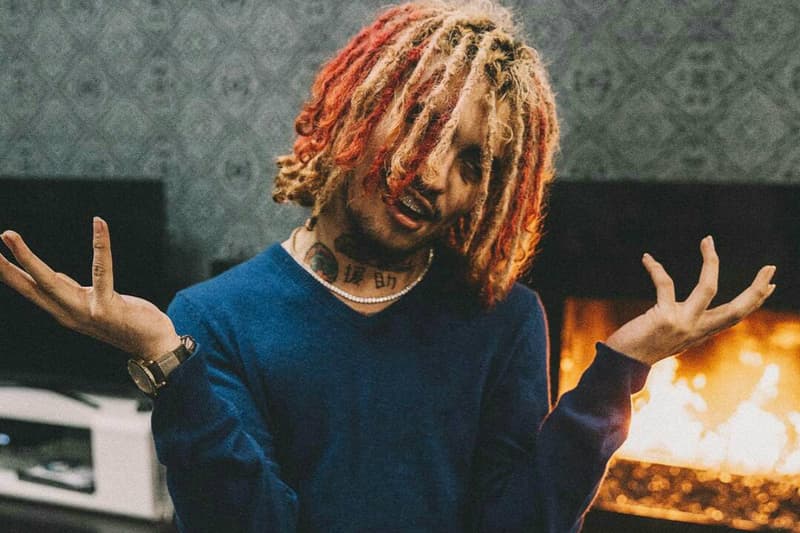 July has apparently become the month of choice for album drops this year, as in this month alone, we've seen major releases from JAY-Z, 21 Savage, Lil Wayne, Toro Y Moi and French Montana just to name a few. Not to mention highly-anticipated album releases from Tyler, The Creator, Lana Del Rey, NAV and Metro Boomin due out next week. With that said, with all these major releases dominating the headlines, it's easy to glaze over some of the independent acts out there doing their thing. So we took upon ourselves to compile 10 of the best new independent music releases of the week. Check them out below.
Lil Pump & Smokepurpp – "OK"
Frequent collaborators Lil Pump and Smokepurpp recently teamed up once again on their latest Ronny J-produced banger titled, "OK." Kanye wasn't in the building, but the track was recorded at the G.O.O.D. Music studio in LA and found the two rappers exchanging aggressive verses over the hard-hitting 808's. Listen in below.
Ash Riser – Ghosts (Album)
After teasing the album almost two months ago after releasing "Lord Don't Fail Me Know (LDFMK)" with Left Brain of Odd Future, Riser has but together a respectable list of features for his new album, most notably with Quinten Miller on the track "Don't Look." Stream the project below.
SahBabii – "Purple Ape"
On the heels off is impressive S.A.N.D.A.S. project which hosts 12 tracks and assistance from the likes of Loso Loaded and T3, SahBabii has dropped a new video for his standout cut "Purple Ape." The track features assistance from 4orever with its trippy video direction coming from The Legendary BenMarc.
Take a look at SahBabii's latest video here and check out the single stream below.
Mount Kimbie & King Krule – "Blue Train Lines"
After four-year hiatus, Mount Kimbie debuted a new single from their upcoming album featuring longtime friend and collaborator, King Krule. The track centers around a motorik rhythm section, heightened and enhanced by Krule's trademark vocal bursts and pulsing synths. Needless to say, it's great to see them all back together, stream below.
Strick featuring Young Thug – "100 Degrees"
After spending most of 2016 on the road with his mentor Young Thug, Strick has made the transition from behind the scenes to the forefront with his debut album Risk = Reward. Released independently, the project debuted on Thugger's Instagram just days ago featured single with Young Thug titled, "100 Degrees." Stream below.
Nick Nery – Phoenix EP
Young Californian singer/songwriter was buzzing two years ago after releasing a slew of impressive singles but took a break from music after some personal relationship issues. The experiences would set the stage for his latest project that's nothing short of amazing. Nery explains "I'm aiming to be a modern day legend, such as the likes of Prince or Stevie Wonder." Stream his latest project below.
The Pollyseeds featuring Terrace Martin – "Mama D/Leimert Park"
The super-talented Pollyseeds musicians reconnected this week for a new single called "Mama D/Leimert Park." Like the previously-shared songs, their latest release will set the tone for the group's first studio album due out this summer called, Sounds of Crenshaw Vol. 1. Listen below.
Yung Lean (Jonatan Leandoer127) – Katla EP
Yung Lean remains independent and continues to experiment beyond the confines of hip-hop. This week, went back to using his old alias, Jonatan Leandoer127, to release a new project known as Katla. The new EP finds Lean eschewing his usual style for a more free-form, ambient-leaning sound. A change of pace from his usual for sure, stream below.
Ye Ali – Passion & Patience EP
Singer/songwriter Ye Ali has released his fourth project, Passion & Patience this week. This after making a lot noise with his earlier releases, TrapHouse Jodeci, Private Suite, and ChopHouseJodeci in 2016. The EP also contains features from Izaiah, Johnny Yukon, and Eric Bellinger. Take a listen to the full project below.
Nanna.B featuring Hodgy & Anderson .Paak – "Golden"
Danish songstress Nanna.B is unsigned but her musical output has already caught the attention from the likes of Anderson .Paak, Anthony Valadez, Iman Omari, Mndsgn and Shafiq Husayn to name a few. This week, she debuted the upcoming EP's lead single with "Golden" featuring Odd Future's own Hodgy and contemporary soul-funk purveyor, Anderson .Paak on production. Stream below.
Be sure to check out our previous music roundups for the best drops of weeks past.