adidas Produces a Pristine Summer Sneaker with Its New Swift Run "Crystal White"
One of the cleanest, simplest looks of the season.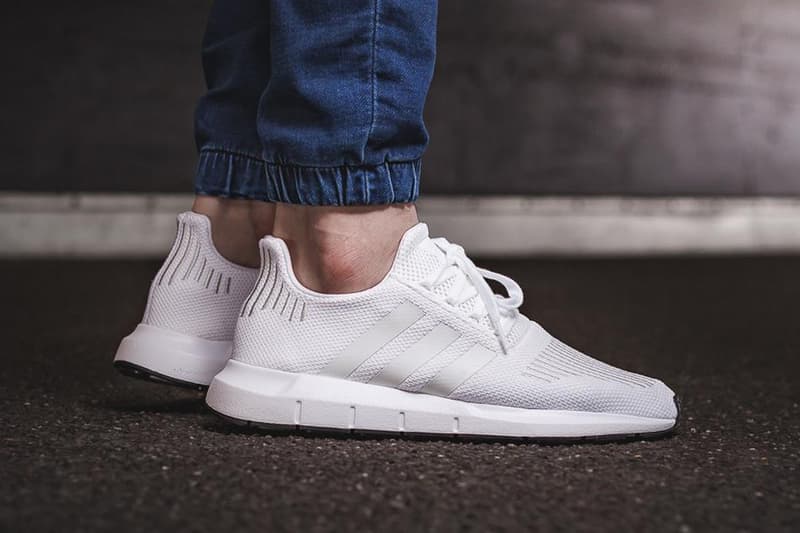 At the beginning of last week, adidas unveiled a "Triple Black" spin on one of the latest additions to its sneaker line, the Swift Run. Now, the worldwide sportswear behemoth switches up the shoe's style by producing a hue that borrows from a completely different side of the color spectrum. Revealing a "Crystal White" iteration, adidas delivers a Swift Run that's as clean, functional and timeless as the aforementioned model. However, for those consumers interested in picking up their own pair of this particular item, you might want to invest in some quality Jason Markk products and pay extra attention to where your feet land when you walk. Staying true to its title, the "Crystal White" Swift Run — complete with exceptional cushion, comfort, and support — is a summer sneaker that boasts a pristine, striking white look as its selling point.
You can check out some shots of the new adidas Swift Run "Crystal White" shoe above. For those interested in copping, head here to purchase.