adidas Originals & Daniel Arsham's New 'Hourglass' Short Film Gets a Release Date
A total of three parts: Past, Present, and Future.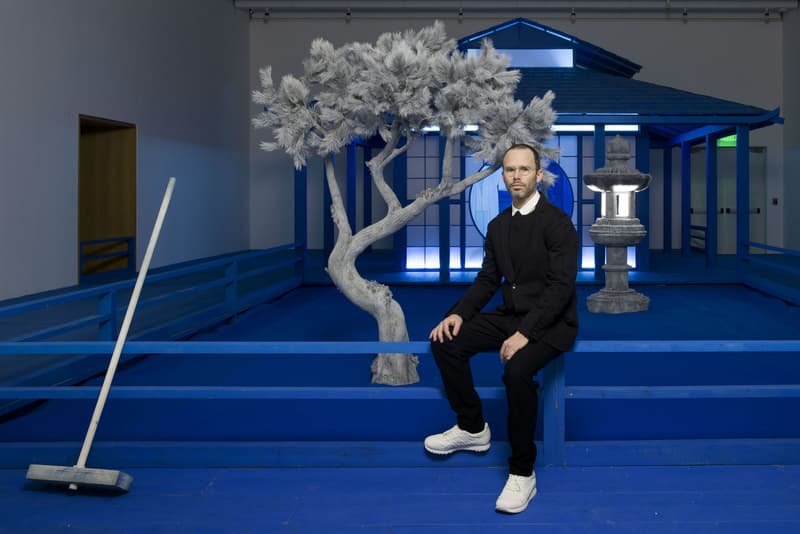 This past June, adidas Originals and Daniel Arsham revealed a new collaborative installation at KITH's New York City flagship. The immersive project featured a payphone coated in blue vinyl, encouraging visitors to #CALLDANIEL via +1-855-923-4327 in order to get a hint at the next Future Relic. This time around, The Three Stripes has unveiled the release date for part one of his next short film entitled Hourglass. Collectively, the film will be separated into three parts: The Past, Present, and Future. The inaugural installment will be microscope on Arsham's traumatic, childhood experience of Hurricane Andrew back in 1992.
adidas Originals expressed: "The film skips between Arsham's artistic work in the present day and his traumatic past experience, we learn about the memories that have informed much of Arsham's creative practice, and the recurrent appearance of an hourglass allowing him to transport through time poses a fundamental question of causality; if you could save yourself from the trauma of a past experience, would you?"
Arsham's long-running Future Relic series is an enthralling art project that relishes and revels in mystery. The American artist's creative hallmark is to recast everyday products —- such as alarm clocks, cassette tapes, and telephones -— into crumbling archaeological artifacts from the not too distant future. Before revealing these "found objects," Arsham offers clues via 1-800 numbers and short films that relay fascinating yet haunting tales that are deeply rooted from his own personal memories.
The first part of Hourglass will premiere exclusively on adidas's official website on July 13.