Yeezy Mafia Drops Over-The-Top Video for Its New MAFIA SZN Merch Line
Tanking their way through Toronto.
Set to drop PHASE 01 of its MAFIA SZN merch, Yeezy Mafia teases its new "FADED COLLECTION" with a new video that is extremely over-the-top. Beautiful women in bikinis, clips of artists like The Weeknd on tour, hanging out of police cruisers, and even a tank make its way into this cut alongside masks and YEEZYs. Set against the cityscape of Toronto, the video transitions between a lavish mansion to suburban streets to tour life with well-known artists and an empty Rogers Centre, all to emphasize the life of a baller.
The 13-piece collection which includes a branded bat is also comprised of tees, caps, crewnecks and hoodies. Color combinations include black/white, black/red and burgundy/red for this release. You can purchase each piece tomorrow, June 30 at 8 p.m. CEST (2 p.m EST) on mafiaszn.com. The tees will retail for £35 GBP ($45 USD), the caps for £40 GBP ($52 USD), the crewnecks for £60 GBP ($78 USD), the hoodies for £70 GBP ($91 USD), and the baseball bat (limited to only 20 made) for £200 ($260 USD). All purchases will come with a sticker pack and orders of more than one item will be shipped in a custom box.
Check out the video above, the collection below, and peruse Yeezy Mafia's essentials too.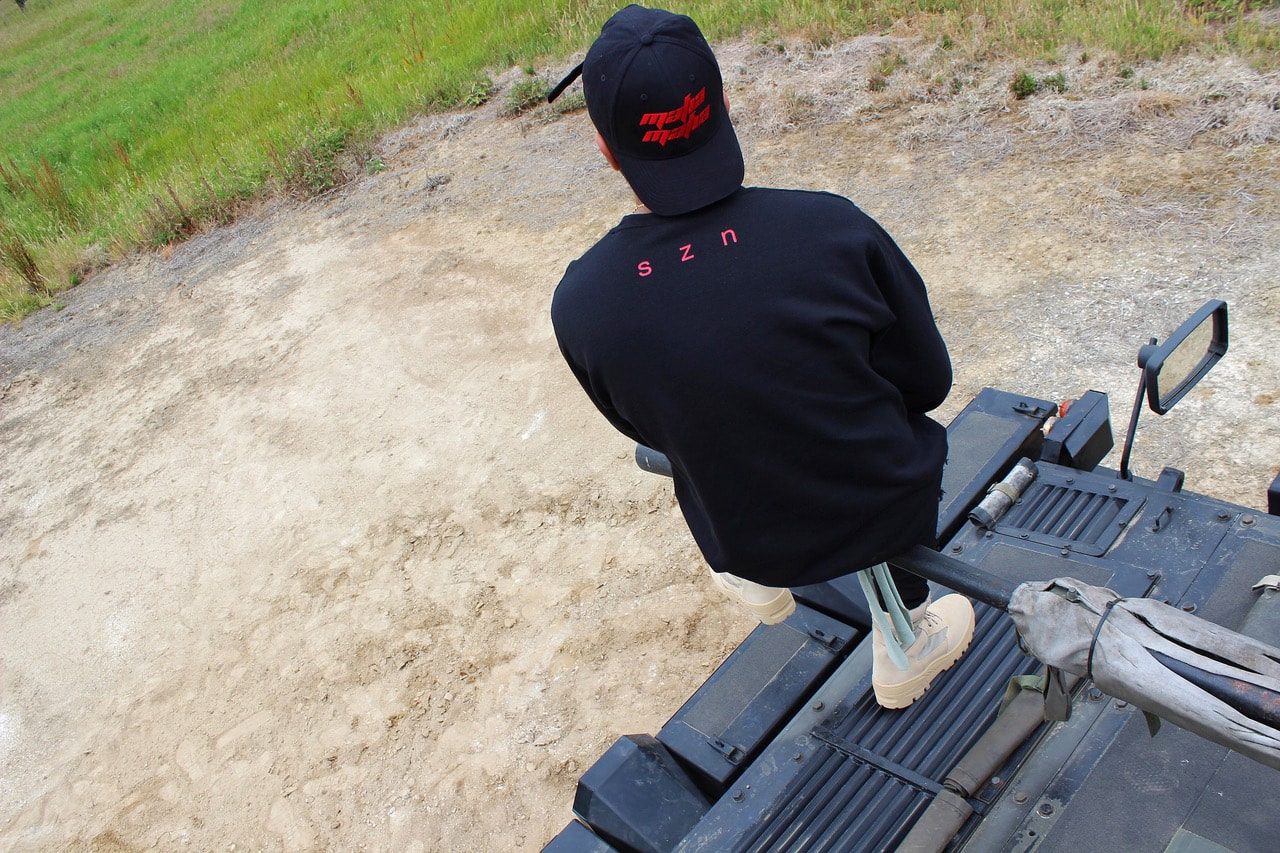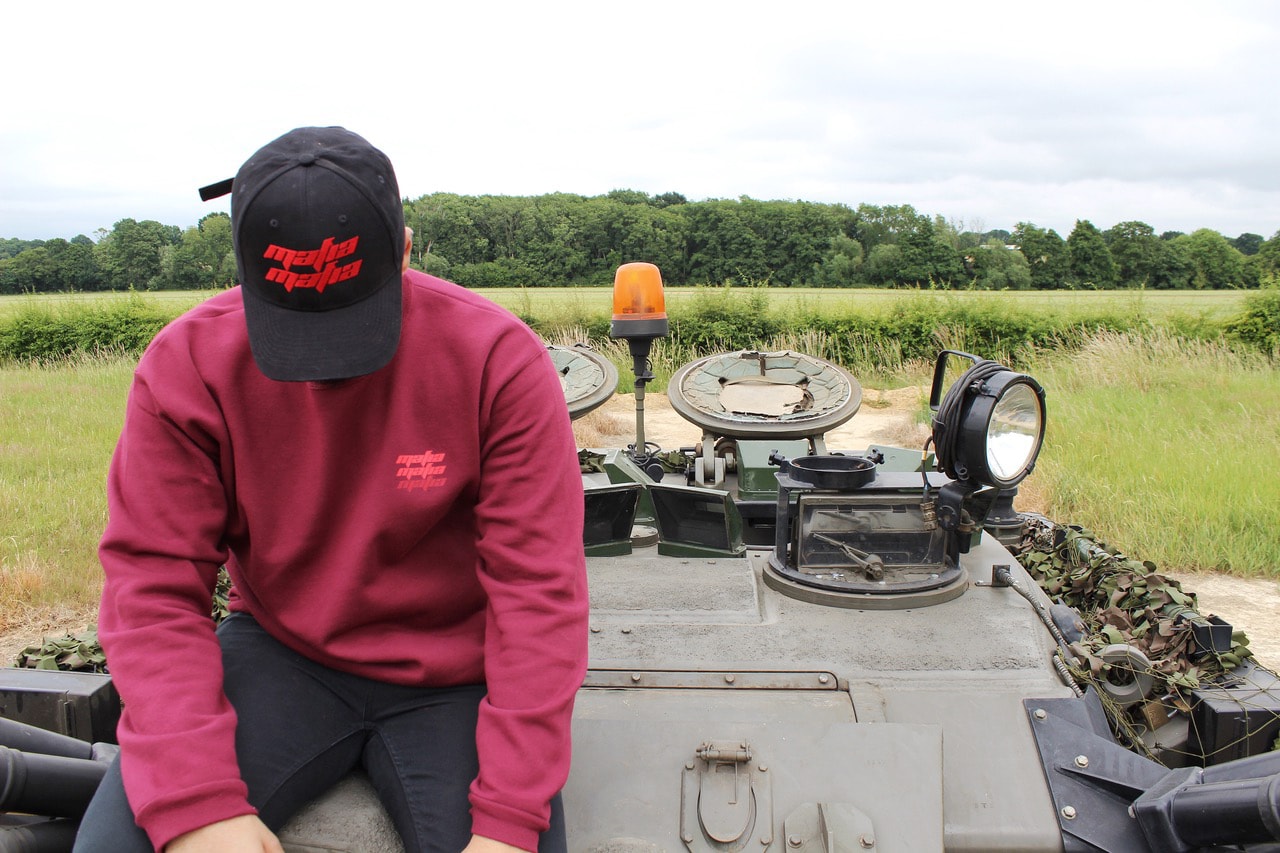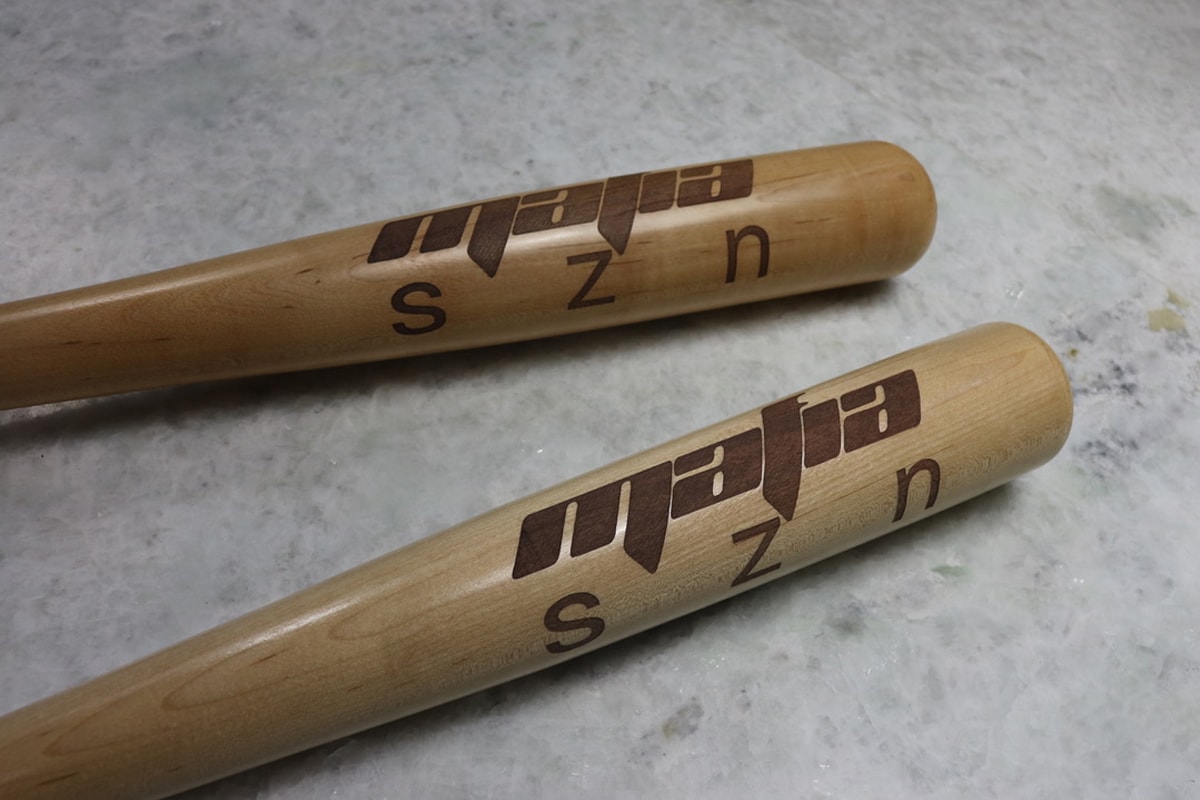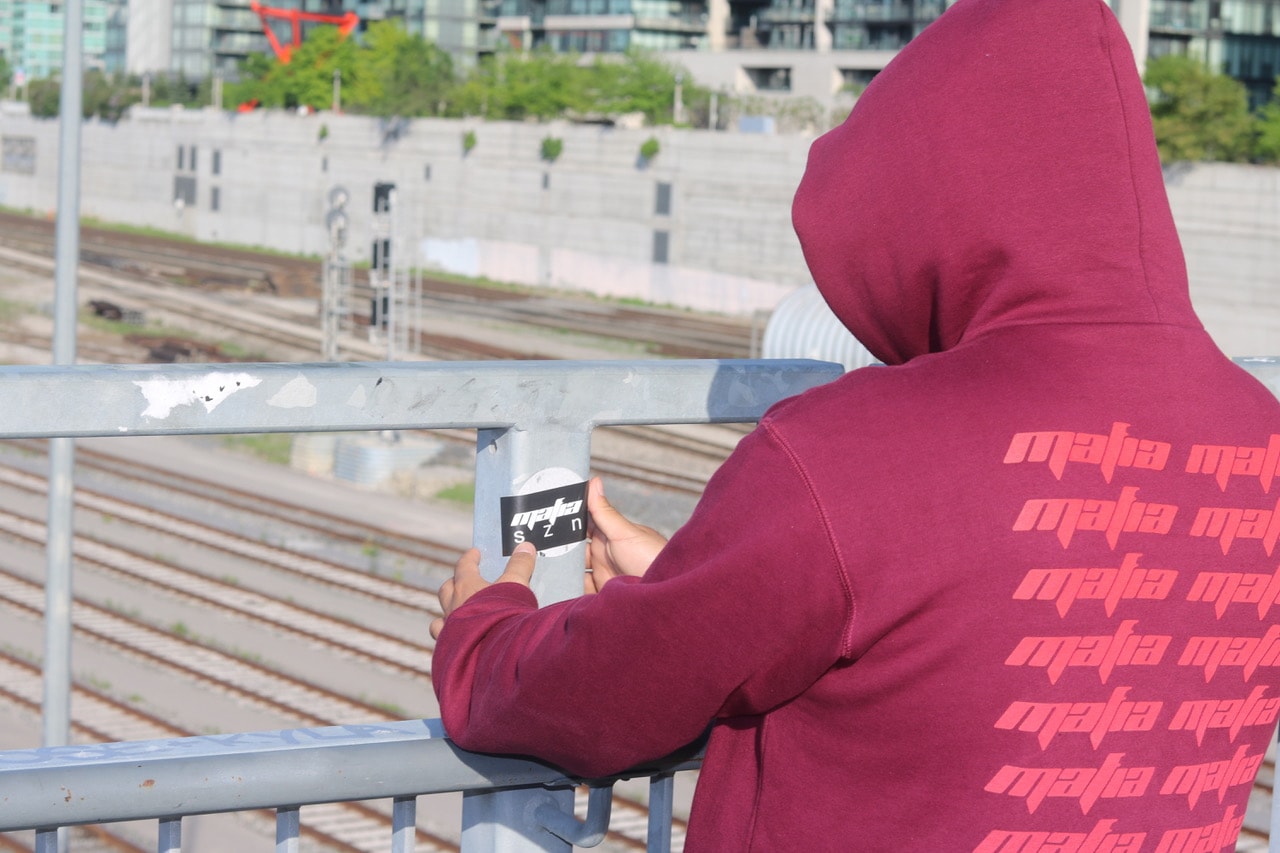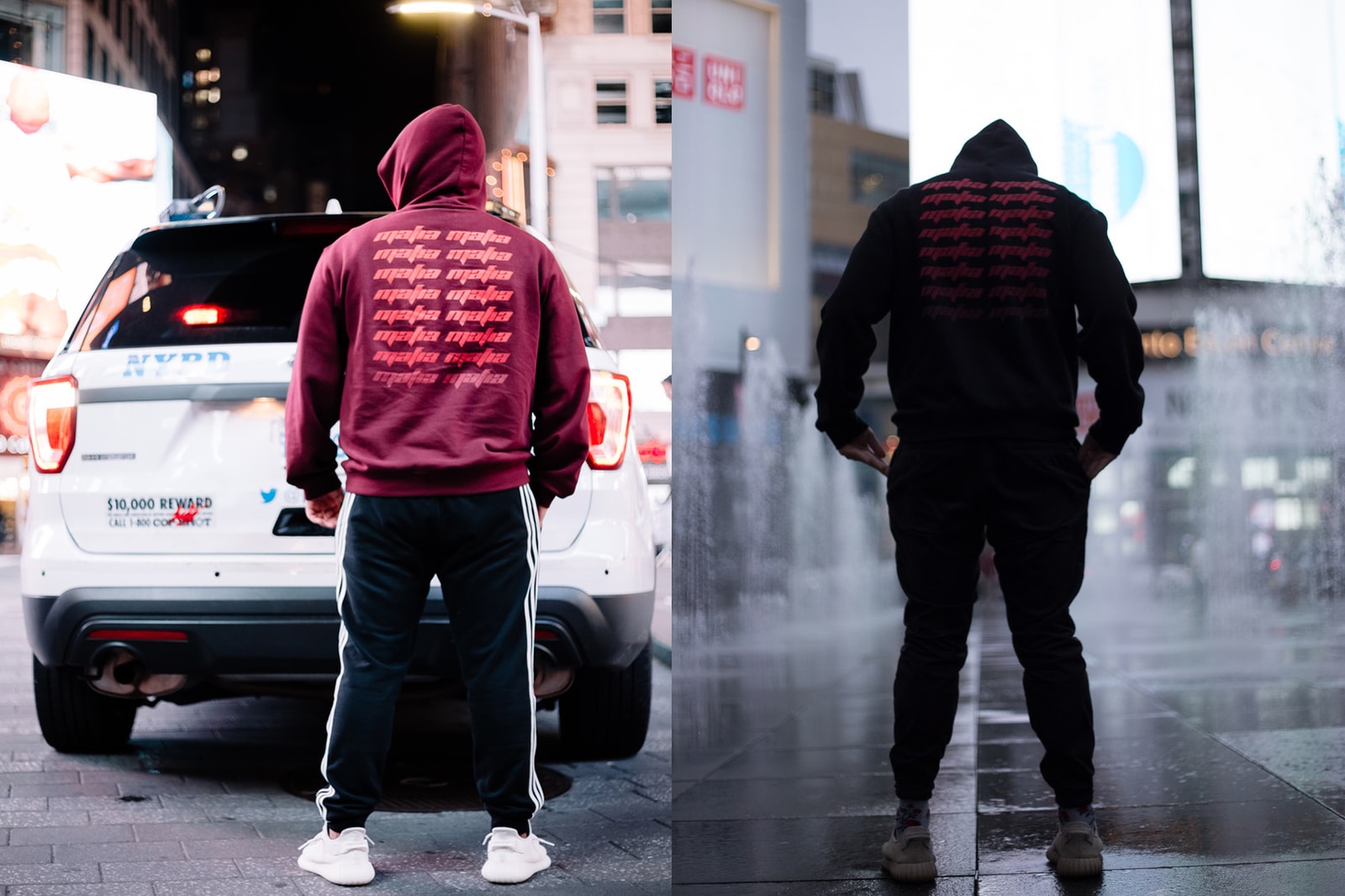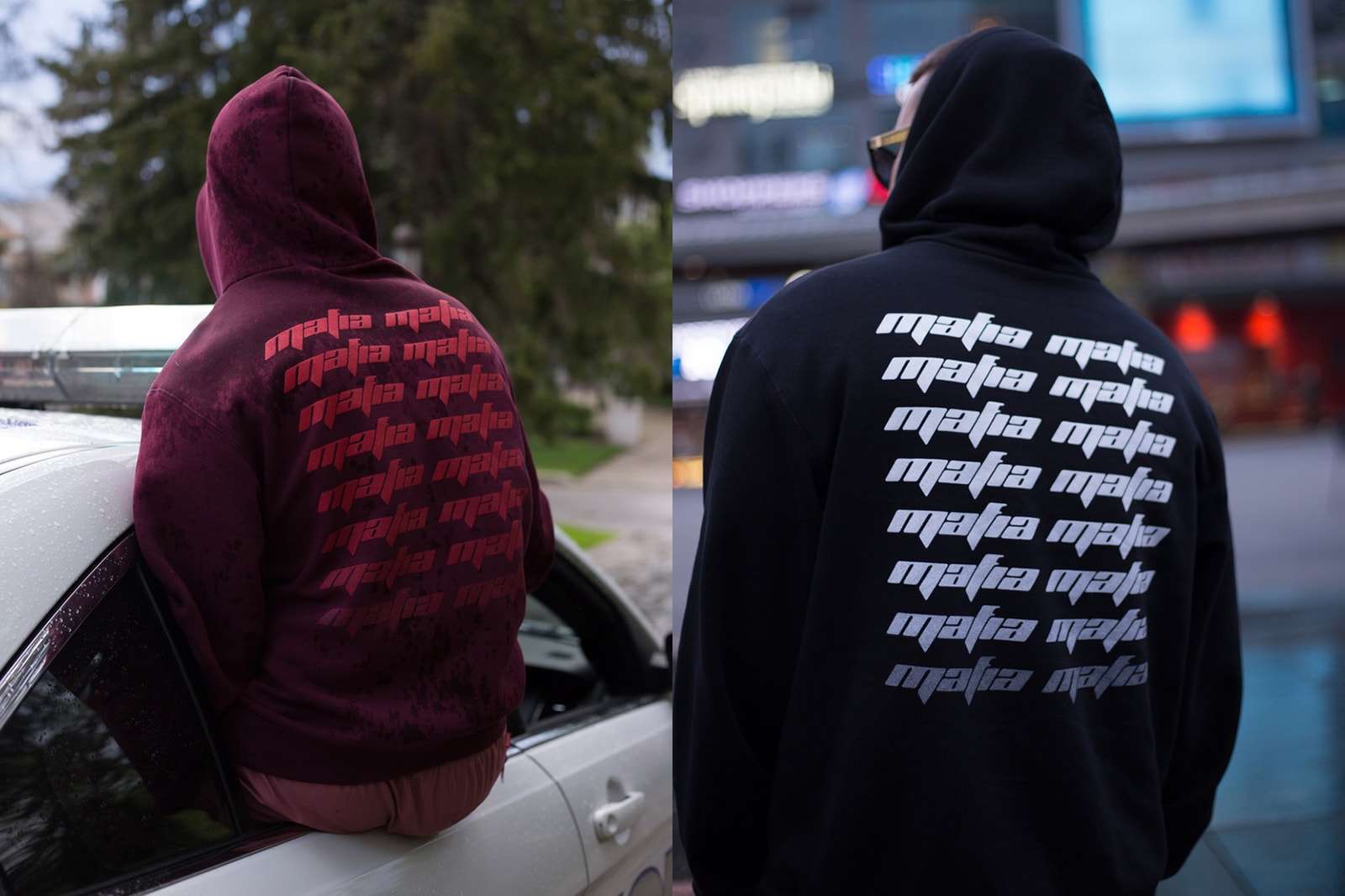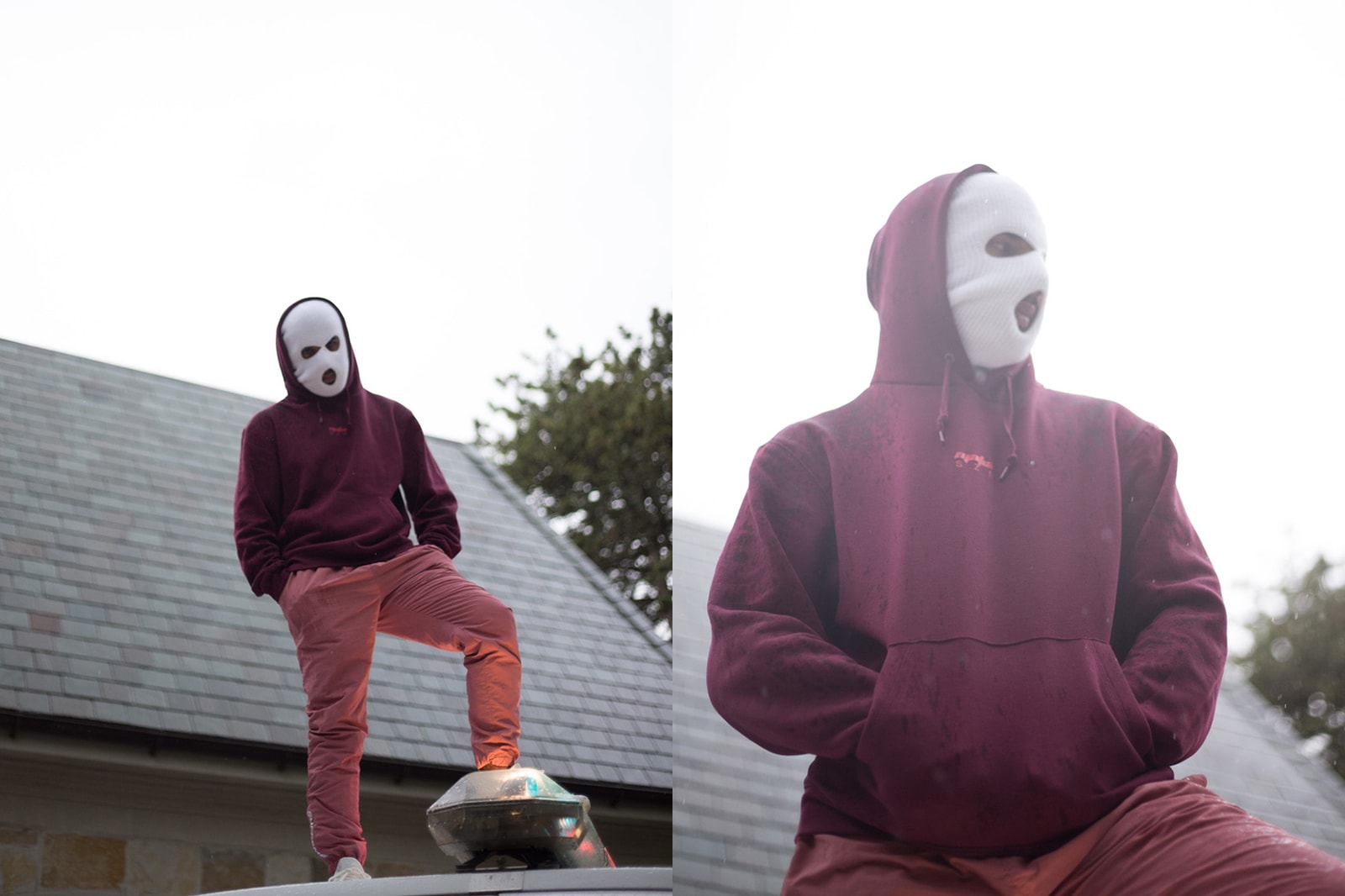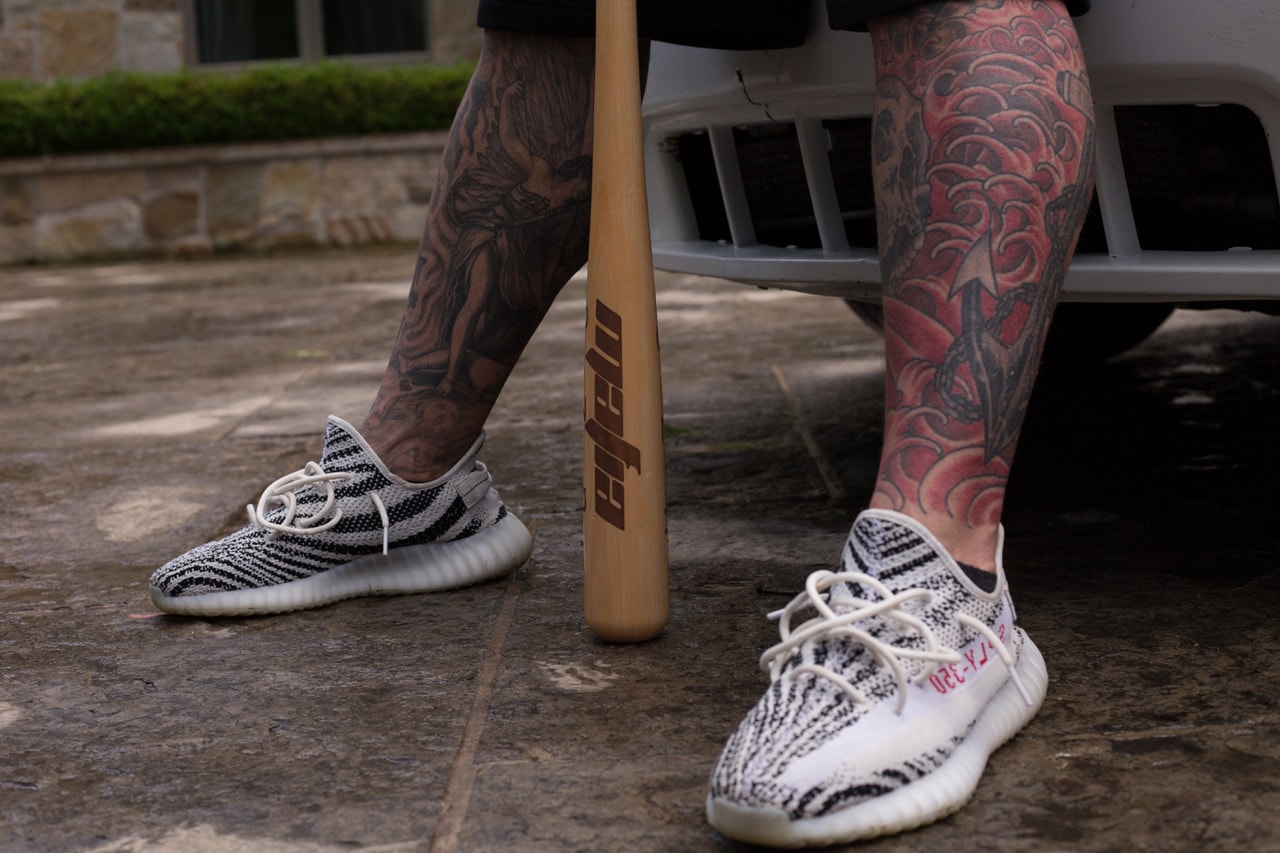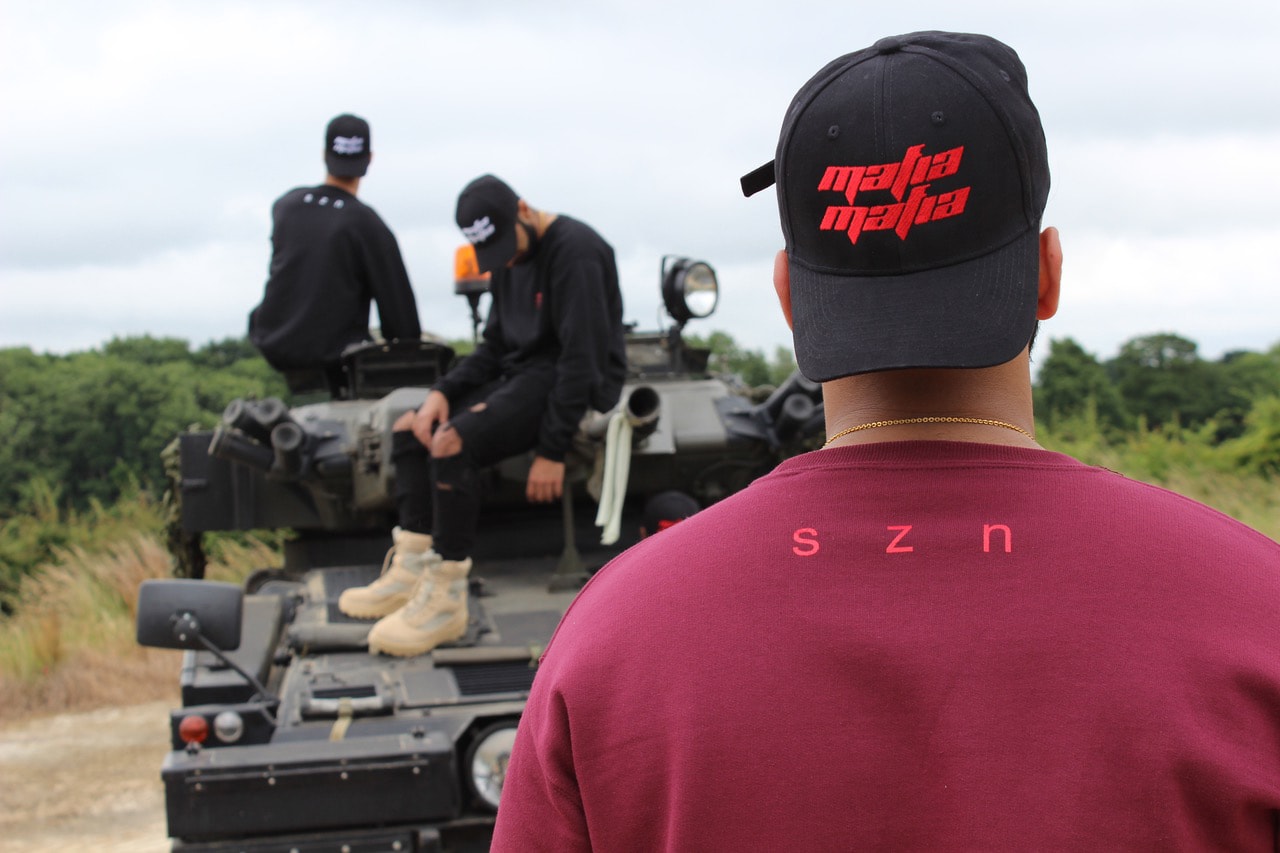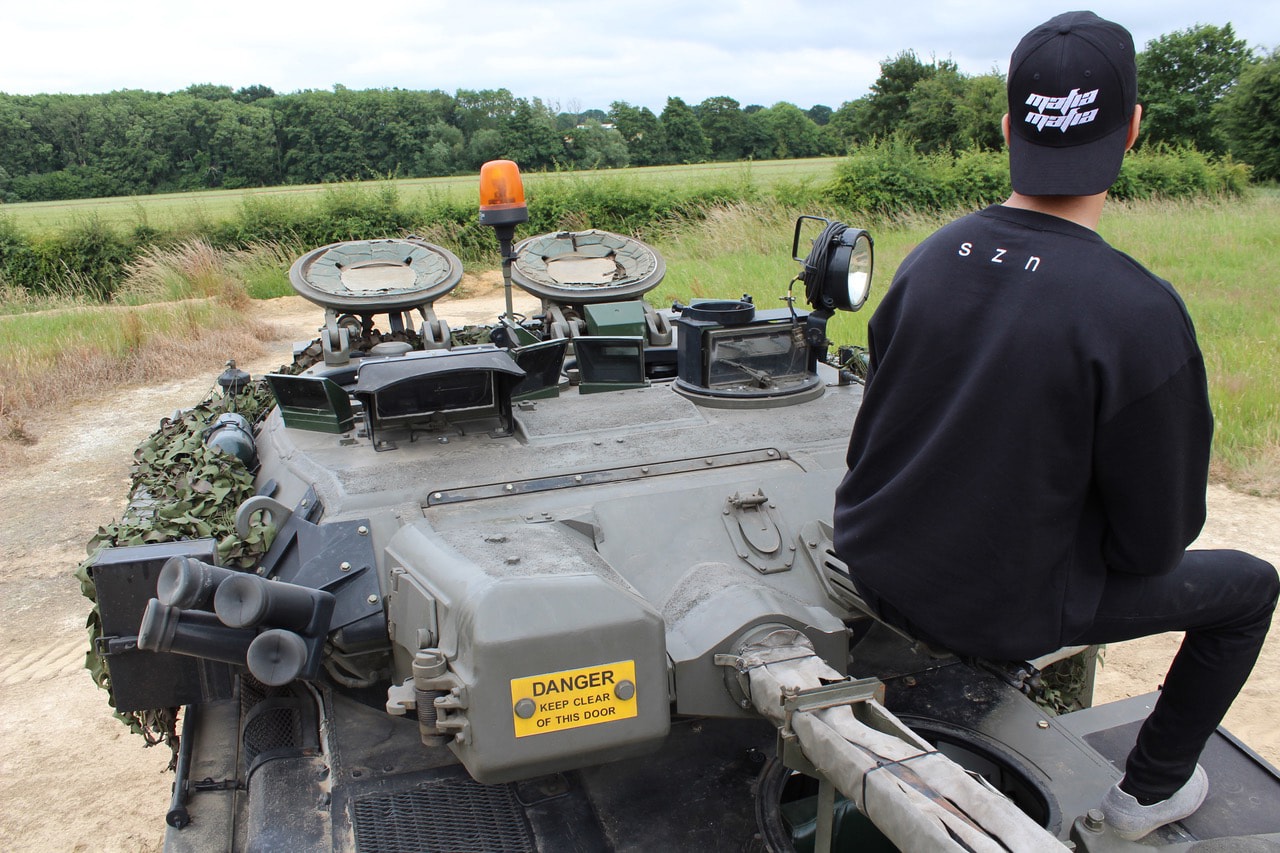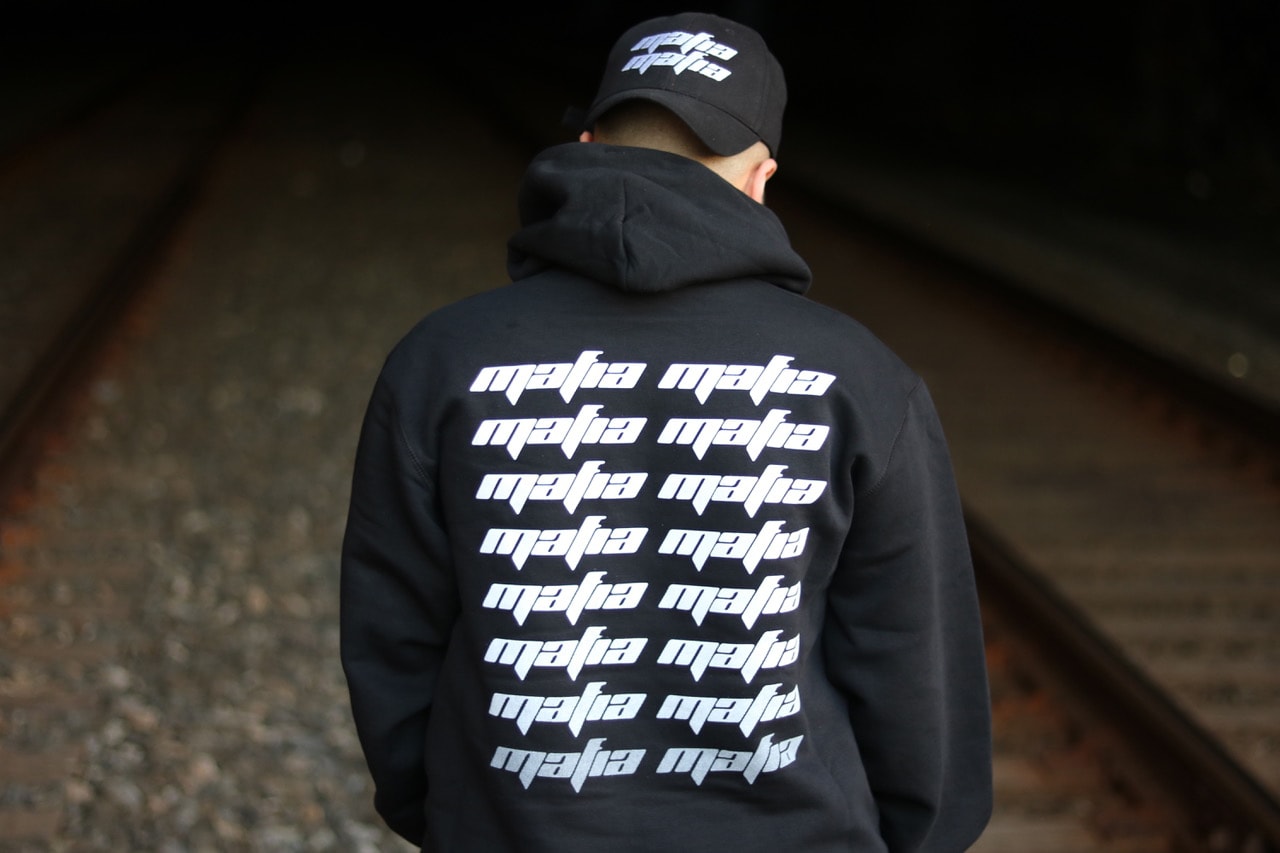 Image Credit

Yeezy Mafia/Mafia SZN