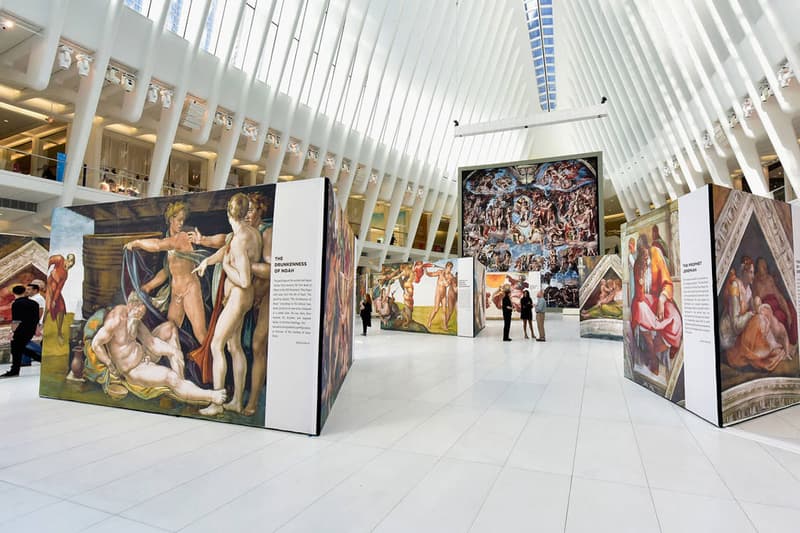 1 of 2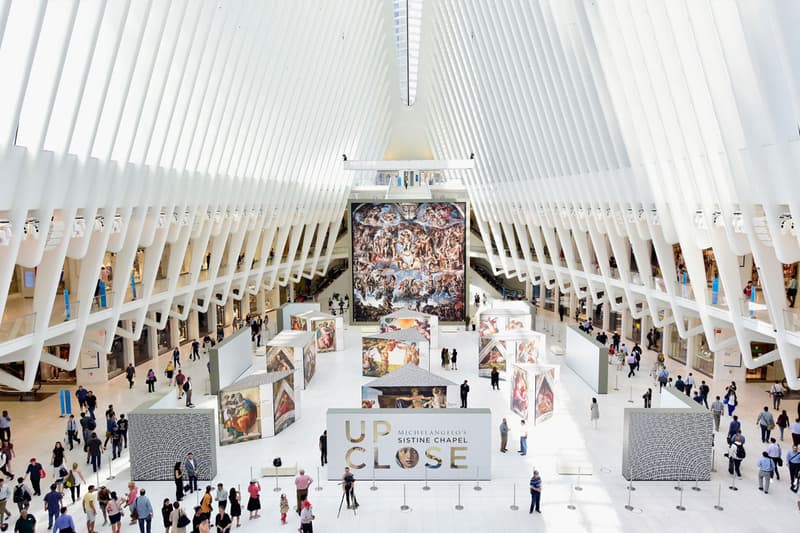 2 of 2
'Up Close: Michelangelo's Sistine Chapel' Brings the Renaissance to Oculus
At the World Trade Center Transportation Hub.
---
A new exhibition at New York's Oculus train station will give visitors an up-close look at some of Michelangelo's most important frescos. The immersive installation will focus on the Renaissance artist, most famous for his work in the Sistine Chapel, and will feature 34 reproductions of his frescos. The exhibition takes place in the Westfield World Trade Center mall in Oculus, and features the pieces laid out so that visitors can walk between the frescos. "Up Close: Michelangelo's Sistine Chapel" is open from June 23 until July 23, with tickets starting at $15 USD from the Westfield site. But if you can't make it down to Oculus the installation will also be heading around the country on a national tour.
If you want to see more Michelangelo, the artist is the subject of a huge new exhibition coming to the Metropolitan Museum of Art later this year.