The Shoe Surgeon Sells Custom Air Jordan 1s for $2,400 USD
A sneakerhead's dream come true.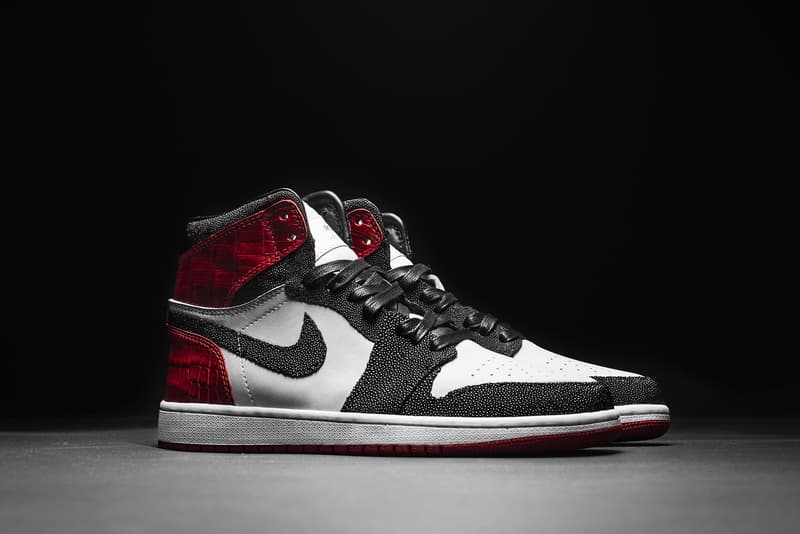 1 of 3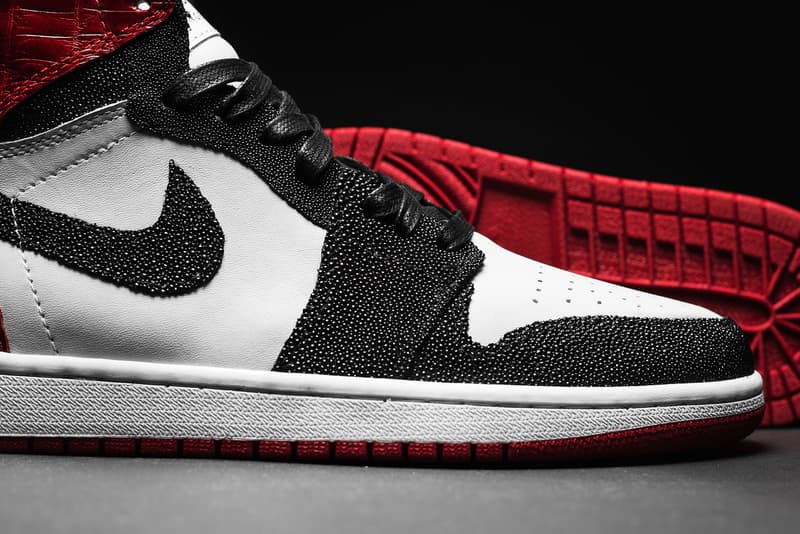 2 of 3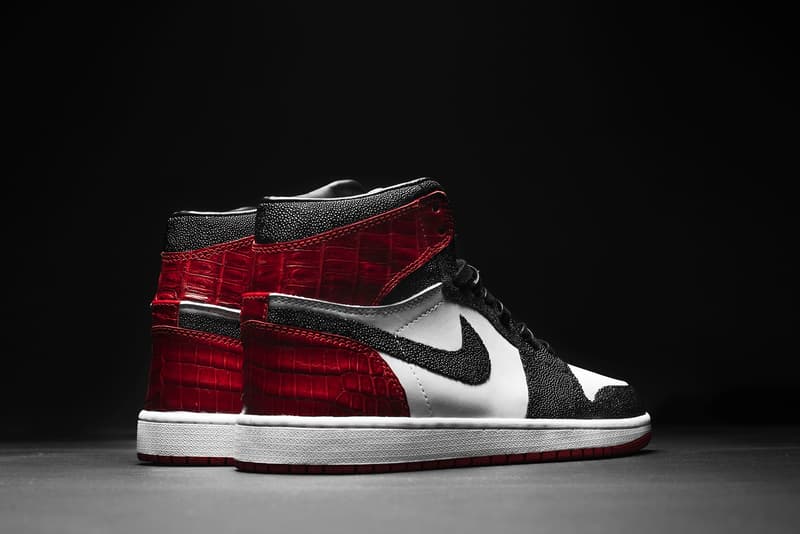 3 of 3
From confetti to IKEA bags, we've seen a lot of crazy sneaker customs pop on the internet as of late, and this one here fits right there with them. Recently, a private customer approached The Shoe Surgeon to make a one-of-a-kind pair of Air Jordan 1 sneakers, asking to create something that looks like the traditional model but still stands out. Taking colors we've seen on the Air Jordan 1 "Black Toe," the shoe features hints of red along top and back of the shoe by the heel, with white making up the majority of the body and mid sole and black on the toe box, Swoosh and laces. The shoe is made up of different types of leather, including red gator and black stingray. After the price of materials and labor were factored in, the customer paid a $2,400 USD for the sneakers.
The Sneaker Surgeon is a custom sneaker maker based in California and is best known for his work with leather to recreate famous pairs of Air Jordan sneakers that usually retail over $1,000 USD. Check out his online portfolio and his Instagram to see more of his work and take a look at some pictures from Sneakerness Amsterdam for more rare sneakers.