Spotlight: STORY mfg.
Everything you need to know about the London-based ethical clothing brand.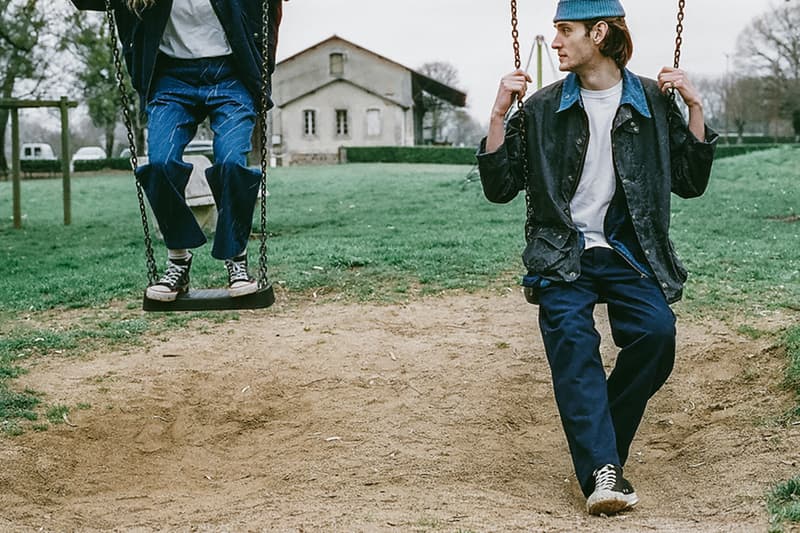 Origins
STORY mfg. is a UK-based ethical fashion brand that focuses on sustainability as well as style has put it at the forefront of a new conscious crowd in London. The brand started back in 2013, founded by Bobbin and Katy Katazome, and has since grown into a bricks and mortar studio in East London and a brand stocked everywhere from Tokyo to Los Angeles. The couple founded the brand for a pretty standard reason: "We found ourselves bored and annoyed that the kind of clothes we wanted didn't exist," says Bobbin, "we knew the fabrics we wanted were out there but were unused because of being too slow to fit the traditional seasons of the fashion industry."
What It's Known For
The brand's shapes and silhouettes are heavily influenced by workwear, "Utilitarian, clean details really work for us and give our fabric (which could otherwise look a bit too home-spun or crusty) a new context," says Bobbin, but this doesn't make them only interested in these vintage fits. "Our styling is probably a bit more contemporary and streetwear/outdoorsy, so we're definitely not a vintage retro brand." Arguably what STORY mfg. is most known for, though, is its use of natural dyes and sustainable fabrics. "For us," says Bobbin, "STORY mfg. is a unisex brand with a positive vibe and a strong focus on sustainability through craft and emerging tech. We see the brand as the clothing people wear in a sort of idealized universe of good food, positive vibes, hikes and tasty colors."
Inspirations/Materials/Fit/Manufacturing
For STORY mfg., materials, dyes and processes are important parts of what it does. Two big components of that are the use of natural dyes and the use of hand-spun fabric. Speaking about the brand's focus on natural dyes, Bobbin said "natural dyes mean a lot to us because in a sense they encapsulate our vision. They're a nod to the past, when all the fabrics were dyed naturally, but they also represent a positive future where we can utilize emerging tech to work with nature." Similarly, the fabrics used are a big part of the brand, "hand-spun and hand-woven fabric is a real craft of passion now because it takes a lifetime to master and is generally locked away in shrinking rural communities," says Bobbin, "by funding their resurgence we can do our bit to help keep the families in business and the traditions alive and maybe even discover a new way to work in future."
This ethos can be seen with the opening of STORY mfg.'s new studio in London. As well as featuring a retail space and allowing people to look at current and upcoming collections, the main use of the space is to pass on the brand's techniques. "It's main function really is to be a place to teach people natural dyeing (through our sister-company 'HAND JOB DYE HOUSE')." The recently-opened bricks and mortar space, which also operates a renewal service for worn out clothes, isn't the only physical space that STORY mfg. is planning. In the future, the brand has plans to open a cafe as well as continuing its growth and experimentation with other nature-led technologies.
Highlights
1 of 5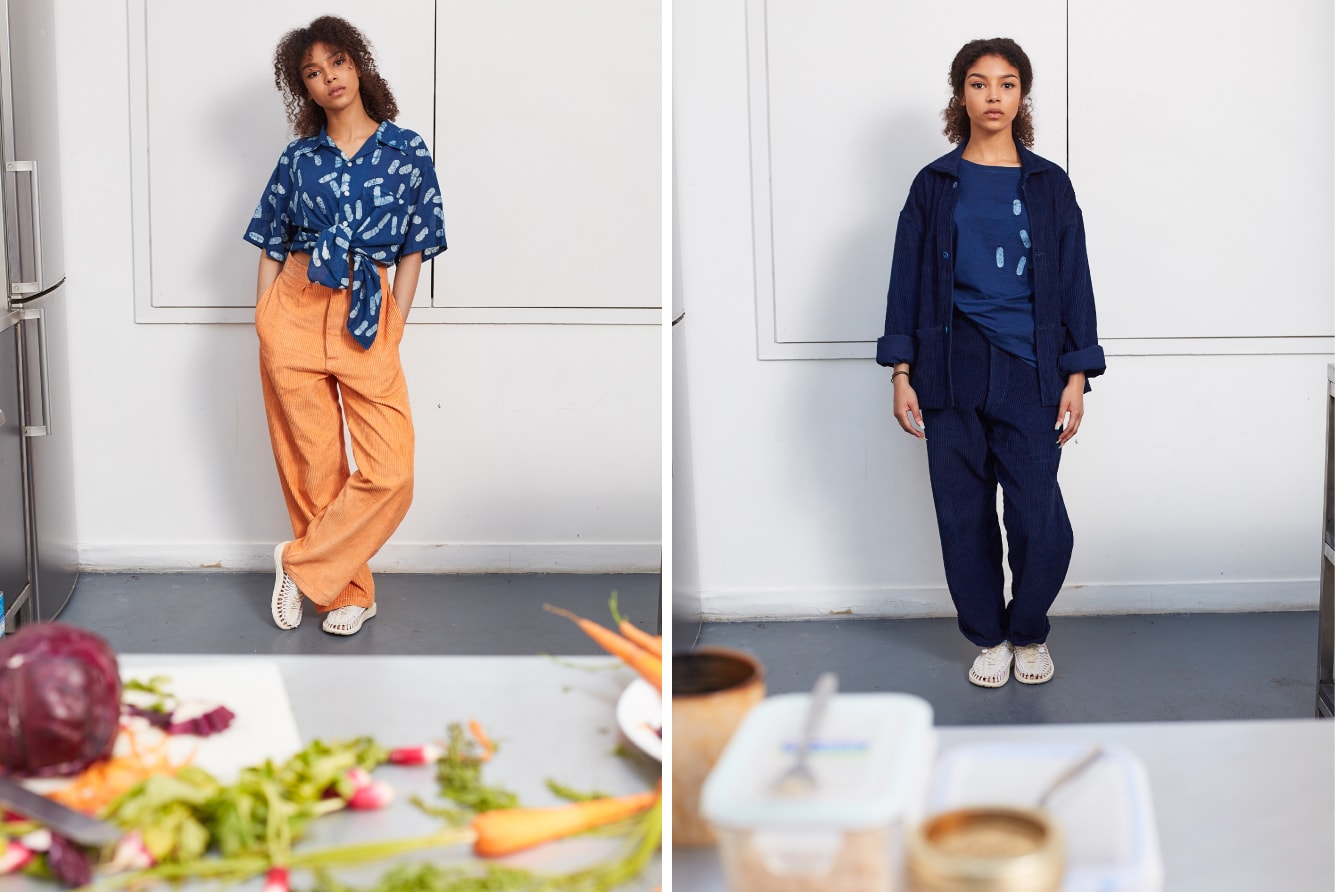 2 of 5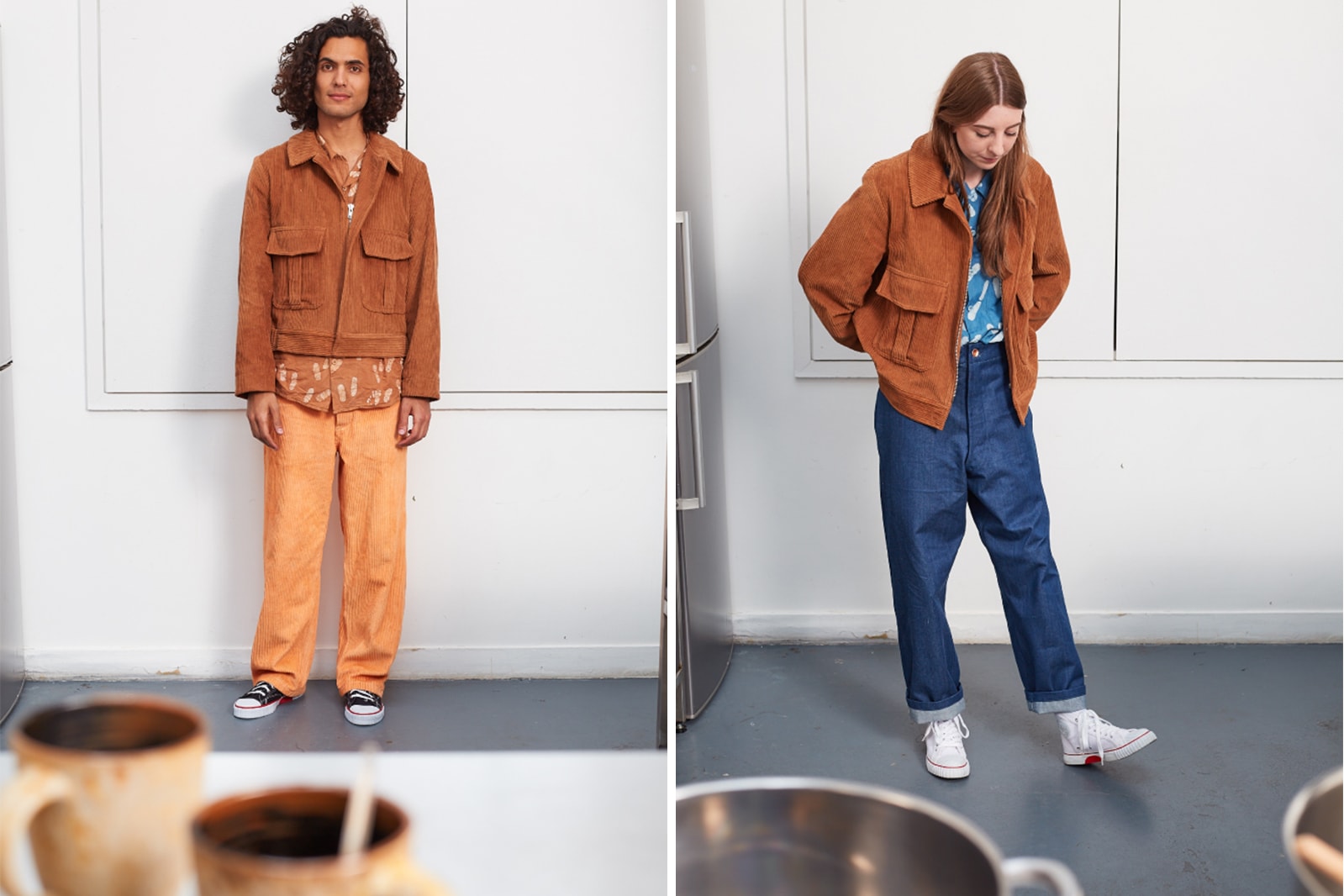 3 of 5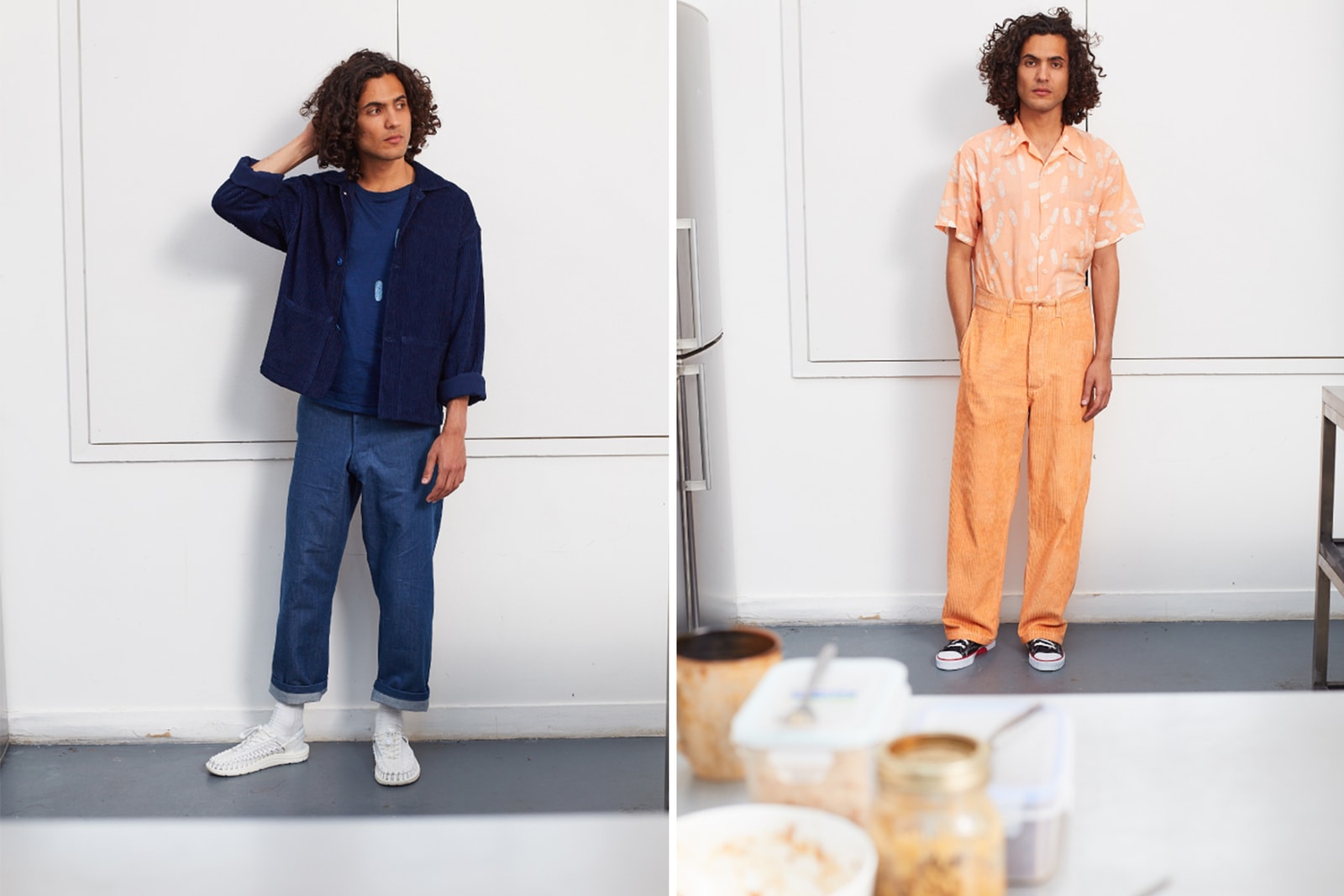 4 of 5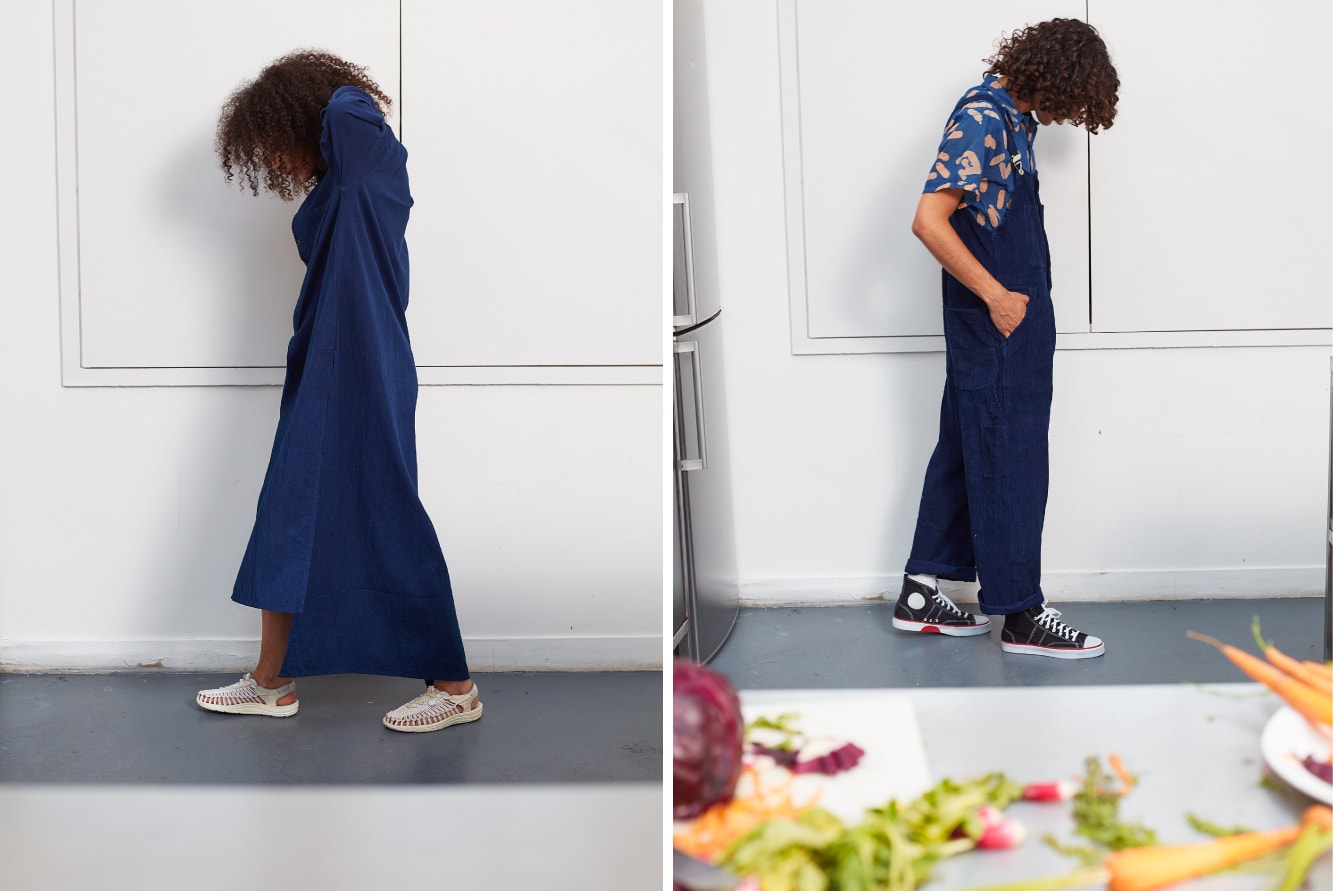 5 of 5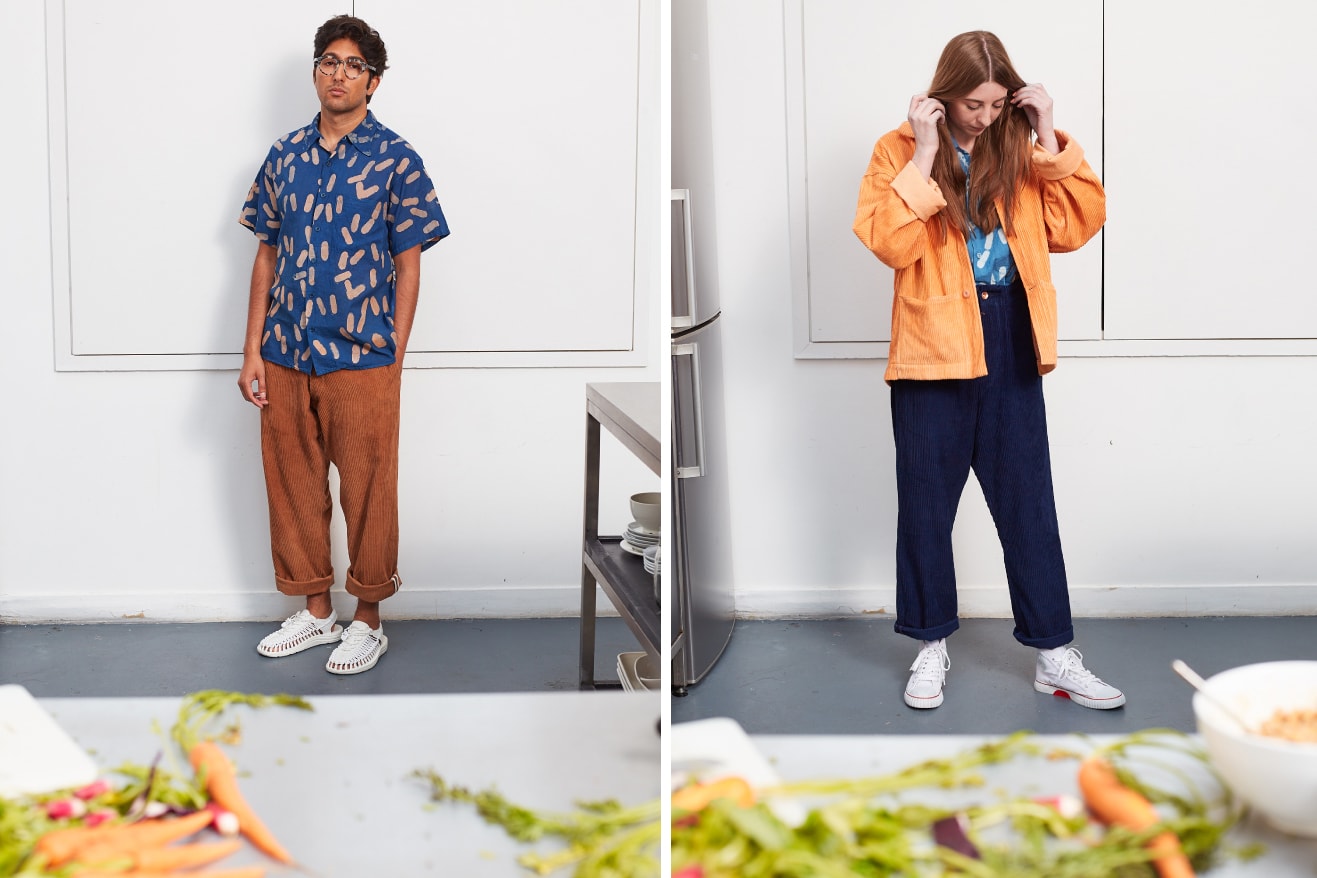 Where to Buy/Price Range
Price range: From £60 to £350
With the numerous amounts of brands out there on the market today, it's often difficult to narrow down on what to actually go for. While seeing a particular garment worn by your favorite artist or on a set of streetsnaps might sway you, it's still hard and almost impossible nowadays to find that real connection to a label; where you don't have even have to purchase an item to appreciate the brand. In our latest series called Spotlight, we distill brands to their essential points such as origins, key pieces, fits and more, so you can get the full picture without having to scour the web.