P-Rod Explains How a Short Mexican Kid From LA Joined Nike's Most Elite Club
Paul also talks about working with Kobe, the future faces of skating, the Olympics and more.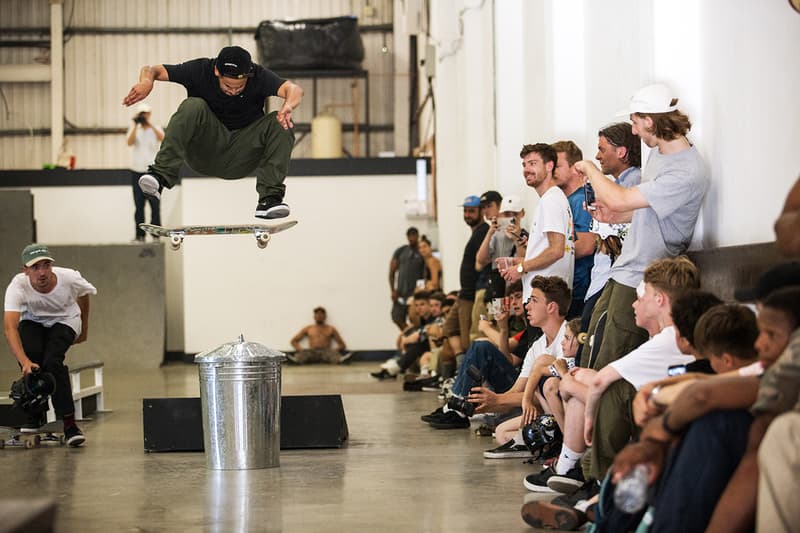 There aren't many clubs as exclusive as Nike's 10 Shoe Club — less than one percent of Nike's endorsed athletes ever get one signature shoe, nevermind 10. There are only four members in the world, and they're all regarded as arguably the greatest basketball players to ever live. Recently, though, the club gained a fifth member of whom is not from the hardwood but in fact the pavement: legendary skateboarder Paul Rodriguez. Releasing his 10th Nike SB sneaker recently, P-Rod's status as one of his generation's greatest skaters was cemented.
Rodriguez was officially welcomed to the club by Kobe Bryant earlier this week, so we sat down with him at the London launch of his 10th silhouette to talk about what it's like joining the 10 Shoe club, working with Kobe, and the future faces of skateboarding.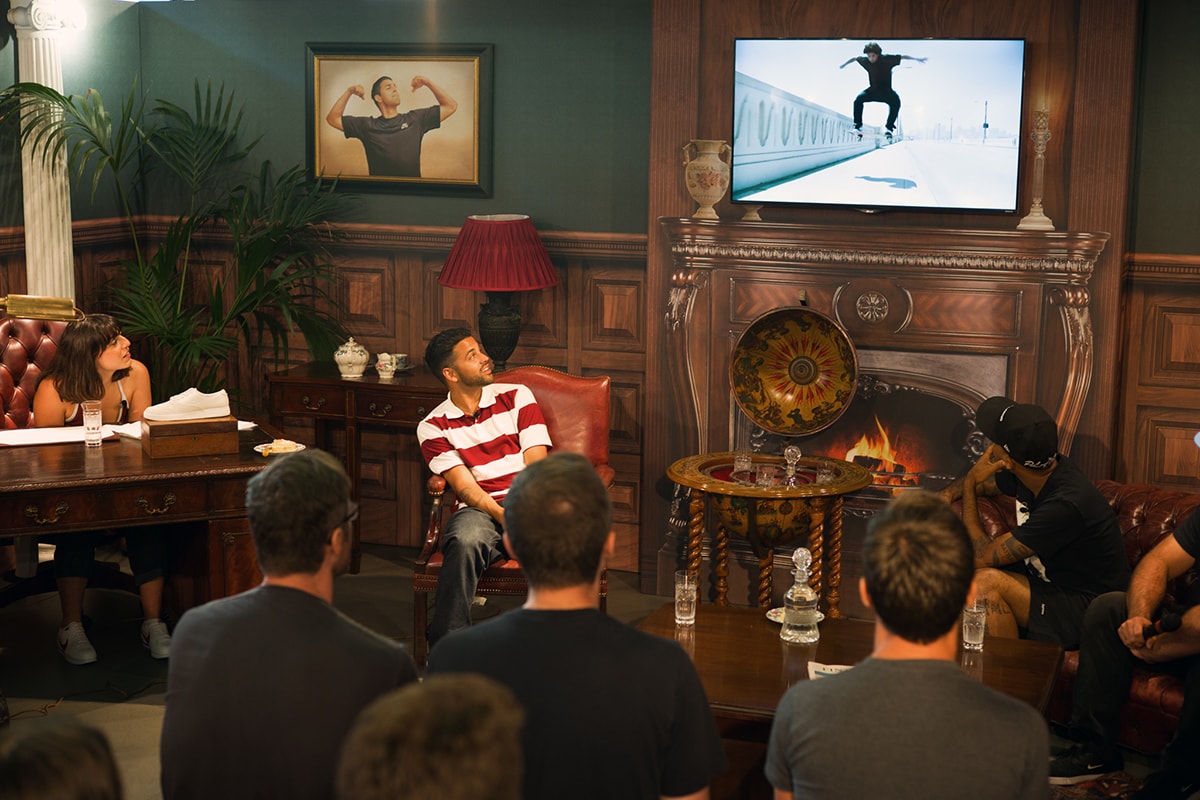 How does it feel to join the 10 Shoe club?
Oh dude. Look at the names, you've got Michael Jordan, LeBron James, Kobe Bryant and now this short Mexican kid from Los Angeles who rides a skateboard. And I'm joining it along with Kevin Durant, a World Champion. So somehow I got thrown in the mix with those guys. I can't take credit for that, the man upstairs has been very good to me. Alls I can do is say thanks. I don't even have the vocabulary to express it, it just feels unreal.
Can you expand on how it felt when Kobe welcomed you to the club?
Same answer, unreal! Definitely one of the best players who ever played in the NBA and the first athlete that I remember as a kid, watching him come in and being with him through his whole career to his retirement. That was kind of emotional to me when he retired because I grew up with him, like I saw him come in at 17 in '96. So for Kobe to take the time from being this worldwide superstar athlete to show me love in something that he doesn't really know too much about… For some reason, he's always just been so cool to me and so respectful of skateboarding. He understands that it's really difficult, and that the athleticism in skateboarding is just as hard as any other mainstream famous sport; that doesn't make it any less difficult, it doesn't make us any less athletic than any of these other athletes. I think he gets that and he respects it.
"You've got Michael Jordan, LeBron James, Kobe Bryant and now this short Mexican kid from Los Angeles who rides a skateboard."
You knew this was going to be your 10th shoe, did that add more pressure to the process?
Yes and no. Obviously it being the number 10, something about the number 10 it feels like a milestone so you want it to be the one, in your mind you're like "we've got to knock this out of the park." First of all, you're not going to live up to everybody's expectations no matter what or who you are, so you just got to go into it like "hey man people are people, you can't please everybody." But I really think not trying too hard was the key this time around. I worked with a new shoe designer and the only thing I said before this shoe, they had a sample of another shoe they were showing me and it was cool but I was like "guys this is the number 10, I don't know if this says 10 to me," all I remember saying is "I want my Kobe Bryant, last game, 60 points, drop the mic moment." That's all I said. Then they came back with this. To me in my heart, they nailed it. And hopefully the public will respond and verify that. I pray and hope.
When you're designing a pair of shoes do you think constantly about how it's going to be worn?
I guess so, yeah. For me the important part to get across to the designer is how I want it to function. Of course we want it to look good, but it has to function right. It has to skate well, I have to be able to do what I love to do in it. So I guess that's thinking about how it's going to be worn. I approach it more of the functionality, the designer will take care of the aesthetics. When they really click, those two elements, it usually works out really good.
Have you spoken to other Nike athletes who've made signature shoes?
Yeah, I've had the pleasure to meet Kobe many times, I've met LeBron a handful of times, I've been able to hang out with Serena a few times, she was really cool. But when I'm around them, to me they're like mega-super-world-stars, I get shy. I'm just like anybody else who's a fan, I just get shy, like "erm, hi, can I get a picture?"' So I don't end up getting into very good conversations because I freeze.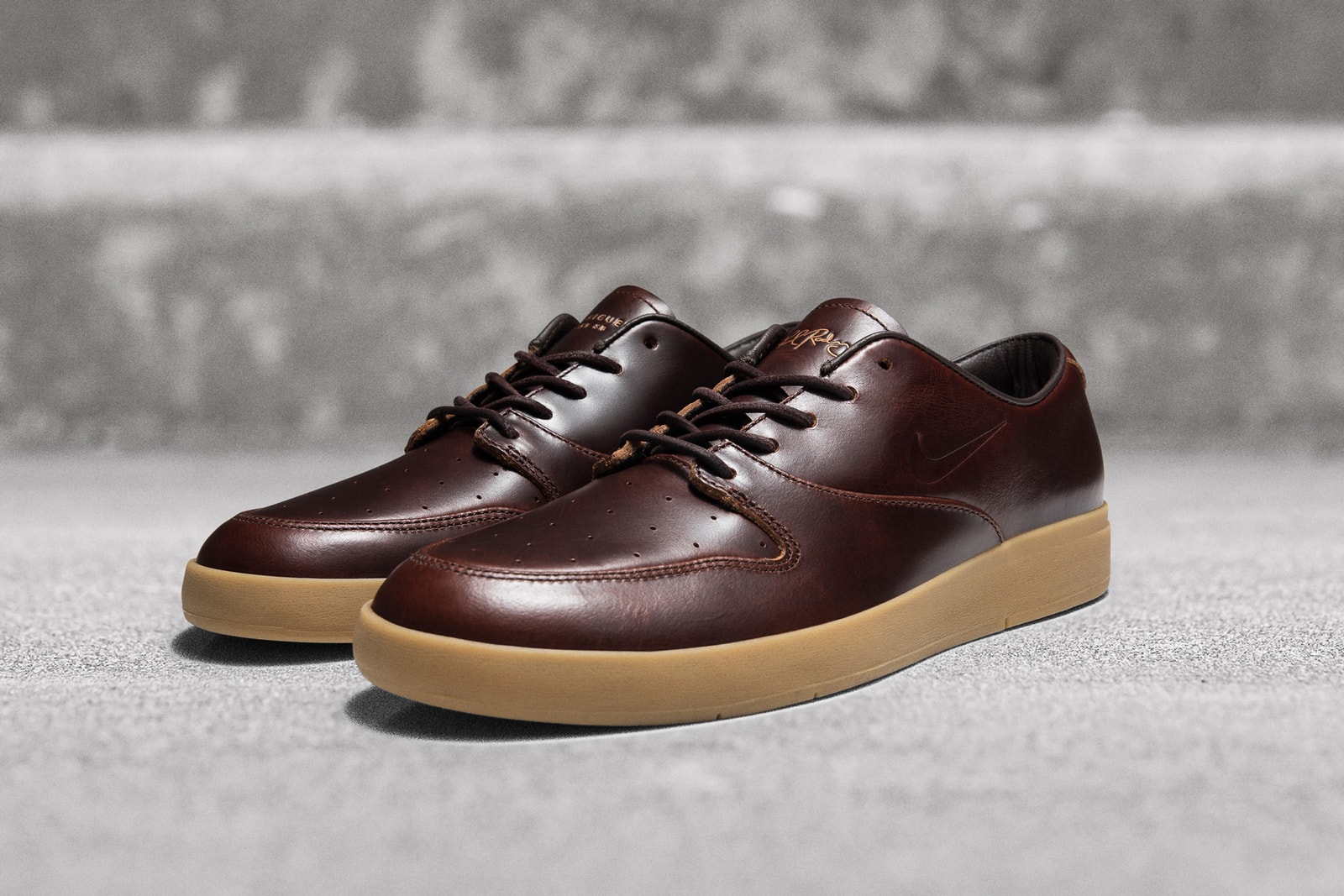 Let's talk about skating for a minute. Who do you think is the best course skater, street skater, and ramp or bowl skater?
All of those is probably Ishod Wair, Shane O'Neill. I mean pretty much with those two you've got every possible basis covered. Diego Najera of course.
Who are your top young skaters to watch out for?
Diego Najera, Trent McClung, Carlos Ribeiro, Wacson Mass. I like Kader Sylla, he's a young little dude, he's only 14 but I feel like if he keeps up he's really going to become something special. Probably going to kick myself later when I think of another name. Those are just the ones that are just popping up off the top of my head right now.
How do you feel about skateboarding being made an Olympic sport?
I don't have any feeling any about it. If it goes in cool, if it doesn't go in, cool. Look at snowboarding, it didn't really do anything mega for snowboarding. Just the person who won got all kind of fame off it. So I think probably the same thing will happen, the person who wins will become famous for being an Olympian and will get the fame and the money. Then everything else will kind of just be the same. That's my theory on it. I feel neither here nor there. I'm not mad at it, I'm not pro-Olympics. It's just there.
"You can't erase me from the association with Nike SB, the legacy, wherever it goes from here."
Back to Nike, you've been working with the Swoosh for such a long time. How do you make sure that your line is constantly evolving and changing?
I can't really take credit for that, it's really the designers that I've been paired with on all the different shoes that have really helped the evolution. I evolve as a person, and I try to make sure that my skateboarding is always evolving. You've got to know what you're good at, but equally important is knowing what you're not good at and I know that, the way my mind is, I'm not a creative thinker, I'm not a designer, I'm not the type with the brain that's always working and innovating on anything but my tricks on my skateboard. I'm sure I've been frustrating because I don't always have the best feedback to give them or direction to go in to.
How has Nike SB changed over your time at the company? How has your relationship changed?
Oh man, it's so crazy. I was just thinking about this recently. When I got on in 2004 it was small time. They were in the Mia Hamm building, they had one little wing, they didn't even have their own floor, Sandy Bodecker was the boss. I've seen so many rotations of people come and go and it's a trip how it's changed. It started off very small because skateboarding's very protective so for Nike to penetrate into the skateboard market they had to finesse their way in and start grassroots and really show skateboarding "we're committed to it, we're in for the long haul, we want to be part of the culture." Once they succeeded in that phase then they continued to work on just blowing up within that world and bringing on the new upcoming talent. So it's just crazy weird to me to think about how many people I've seen come and go within Nike, not only the people who work behind the scenes but even on the team.
You've been with Nike SB since the early days. How has it been to be a part of that growth?
It's crazy because no matter what happens from here on out, you can't erase me from it. You can't erase me from the association with Nike SB, the legacy, wherever it goes from here. I just feel so proud. There's no way to pull me apart from it. There's no way to forget. I'm just so thankful to have had this longevity, there's so many factors in skateboarding that could go wrong but I've been very, very blessed.