Is Nas the Next Collaborator With Supreme?
Two New York icons could be coming together.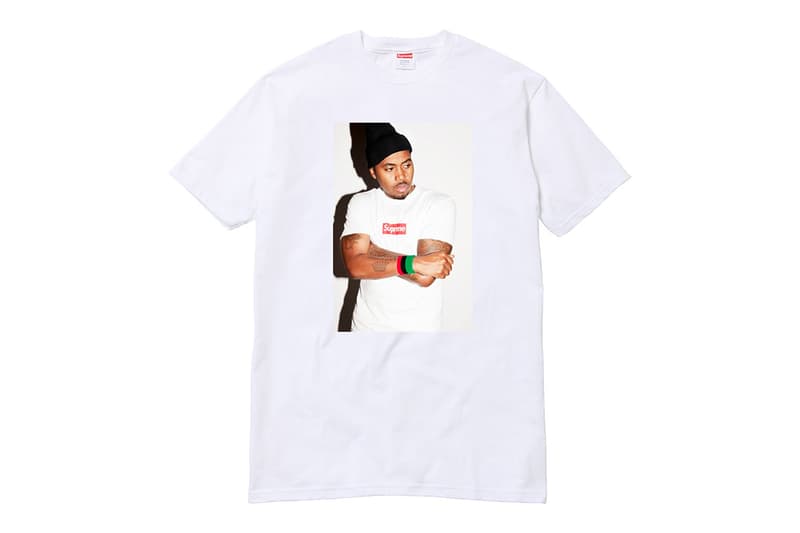 New developments have been made around the rumored collaboration between New York City rapper Nas and Supreme. According to Supreme enthusiast Jay Preme on Instagram, the original image of Nas wearing the brand's famous box logo shirt from 2013 will be featured on eight different tee colorways and will be a part of the brand's 2017 fall/winter collection.
"Originally Teased In 2013 but never dropped, the time is finally coming. This is just a mock up of the tee to come but he will be wearing a black beanie, Olive Fatigue Jacket, and of course the original red box on white tee Nasty Nas Written Under Photo," said Jay Preme on Instagram.

If the rumors are true, Nas would become the sixth rapper/rap group to be featured on a Supreme photo tee, joining the likes of Raekwon, Dipset, Prodigy, Three 6 Mafia and Gucci Mane. With no official word from either Nas or Supreme on the rumors just yet, we'll keep you updated on any new information that comes in.
Nas For Supreme

Originally Teased In 2013 The Time Has Finally Come Supreme Will Immortalize Nas On The Next Photo Tee Expected FW17 pic.twitter.com/PFsPcID6FH

— JP (@DropsByJay) June 10, 2017