Humbled Messi Praises Ronaldo as A "Phenomenal Player" and Talks Future With Barcelona
The Barca star also comments on the state of Chinese football.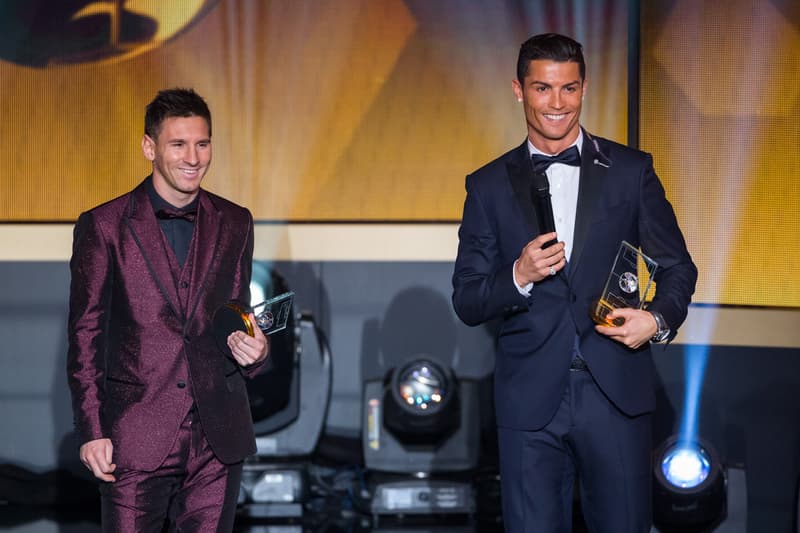 "He is a phenomenal player with a lot of quality. All the world knows, and that is why he is one of the best of the world," said Lionel Messi of his rival Cristiano Ronaldo. The Barca star sat down with ESPN during Argentina's stopover in China on their way to Australia, where they'll take on Brazil in a friendly match at the Melbourne Cricket Ground on Friday night. Having relinquished La Liga's title to Ronaldo and Real Madrid this past season, Messi continues on to say they both share one goal: winning championships, not personal trophies. "Whenever a new season starts, it [has] to be better than the last," Messi said. "We play to achieve more, we play to get more titles, to be in the finals of [the] Champions [League], to win La Liga."
Messi was then asked if he has had any thought about leaving Barcelona. "[Staying with Barca] is what I have always wanted, what I have always dreamt of. I said that I would like to end my career in Barcelona, and we will see if it ends that way." But what about the Chinese Super League, where is close friend and Argentina teammate Ezequiel Lavezzi has landed?
"We talk a lot of the change [of lifestyle] and football in China," Messi said. "A lot of us have commented on the change and how he has been living and what has it been like playing in the Chinese league.

"I think that the Chinese league has grown very much and has made an impact on football worldwide. It shows the importance of it. I have been here many times, and the times that I have been here, I have only been here for a few days. We would come to play and train and it didn't give us a chance to get to know the area, but the little that I have seen, the country has impressed me."
While Messi's future with Barca rests in a cloud of uncertainty, one thing is for sure, he or Ronaldo will surely come away with their tenth straight Ballon d'Ors this December.