Rare Apple Sneakers Are Being Auctioned on eBay, Starting at $15,000 USD
iSneakers.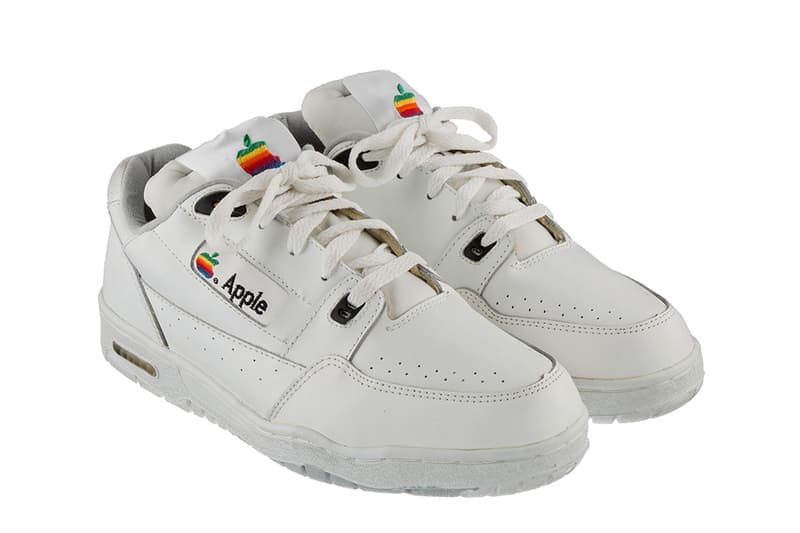 A pair of Apple computer sneakers have surfaced online via an eBay auction. The limited edition, all-white low-tops feature Apple's original rainbow colored Macintosh emblem on the tongue and quarter panel. It's truly a rare, vintage find, since the sneakers were first given to Apple employees in the early '90s and never released publicly.
Prior to becoming a multi-billion dollar tech company, Apple produced a clothing line — complete with men, women and children styles. The retro sneakers were supposed to be the brand's followup foray into fashion, but due to reasons unknown they never made it past the prototype stage.
Apple enthusiasts this is your chance for a rare piece of Cupertino history. Bidding begins June 11 and the preliminary asking price is $15,000 USD.
Visit heritageliveauctions page to place your bid.