Don't Let the NBA Finals Distract You From the Fact That LeBron and KD Have a Rap Song
The "who's better: LeBron or KD?" debate now enters the world of music.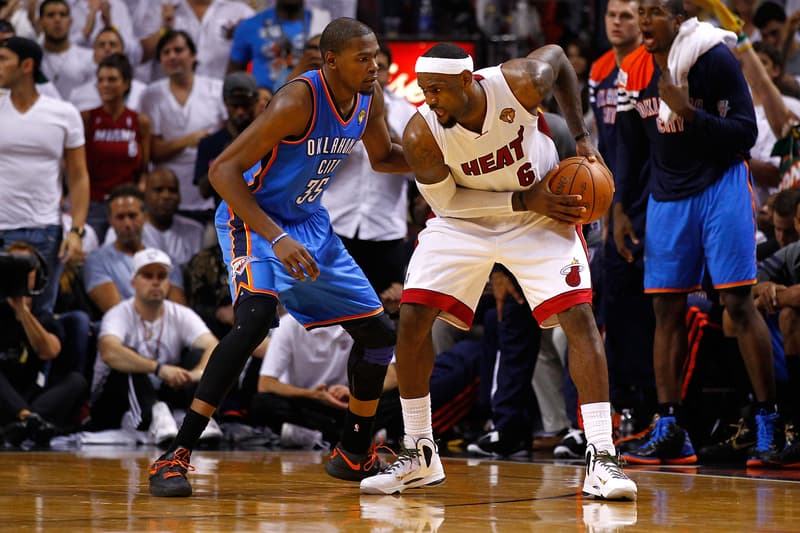 As if the NBA Finals aren't giving us enough to talk about, ESPN.com published an article today claiming that LeBron James and Kevin Durant recorded a rap song while the two were training in Akron, Ohio during the 2011 lockout. Although the song's title, theme and whereabouts are unknown, reporter Chris Haynes states "James and Durant, to a moderate extent, confirmed that there is such a track before bursting out into laughter without further comment." Agent Eric Goodwin, who once represented both Durant and James, also confirmed the song's existence. "It was very good," said Goodwin. "I suggested submitting it to Warner Brothers for the movie [Thunderstruck, starring KD] soundtrack, but KD wanted to keep it private."
With talks of "who's better right now: KD or LeBron?" claiming today's headlines, we're going to need someone to leak that song so we can factor it into our decision.
Game 3 of the NBA Finals will air Wednesday, June 7, at 9 p.m. ET on ABC.