Apple Has Just Announced the Most Powerful Mac Ever, Meet the iMac Pro
Coming in December.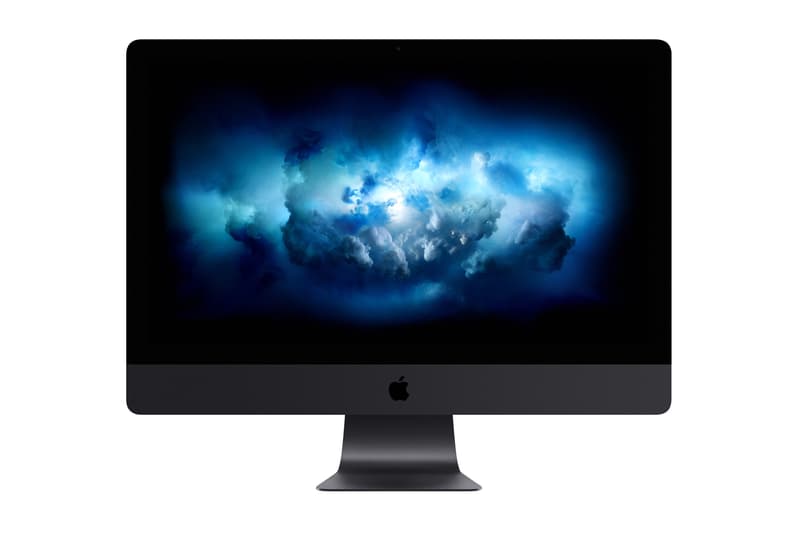 Apple has just announced the iMac Pro, its most powerful Mac ever, at WWDC. The all-new iMac Pro in its new space grey enclosure features a 27-inch Retina 5K display with up to 18-core of Intel Xeon processors and 22 Teraflops of graphics computation. With next-gen processors and increased workflow capability, the iMac Pro has added 80% more cooling capacity in the same iMac design.
The Retina 5K display supports up to 1 billion colors and the GPU is the new Radeon Pro Vega which has 16GB of high-bandwidth memory (HBM2). This graphics power is ideal for real-time 3D rendering, VR, and the future of such tech. Additionally, the iMac Pro supports up to 4TB of SSD, up to 128GB of ECC memory, comes with four Thunderbolt 3 ports, and can connect up to two RAID setups and two 5K monitors at the same time. Finally, the iMac Pro will feature 10 gigabit Ethernet, the first time ever on a Mac.
John Ternus, Apple's vice president of hardware engineering had this to say:
We're thrilled to give developers and customers a sneak peek at iMac Pro. This will be our fastest and most powerful Mac ever, which brings workstation-class computing to iMac for the first time. We reengineered the whole system and designed an entirely new thermal architecture to pack extraordinary performance into the elegant, quiet iMac enclosure our customers love — iMac Pro is a huge step forward and there's never been anything like it.
The iMac Pro is scheduled to arrive in December, starting at $4,999 USD and you can learn more on apple.com. Also, check out what else was announced at WWDC via our live blog.