11 by Boris Bidjan Saberi's 2018 Spring/Summer Collection "Keep The Fight" Highlights UK Mod Subculture
Also features collaborations with Phil America, Salomon, ORTLIEB and New Era.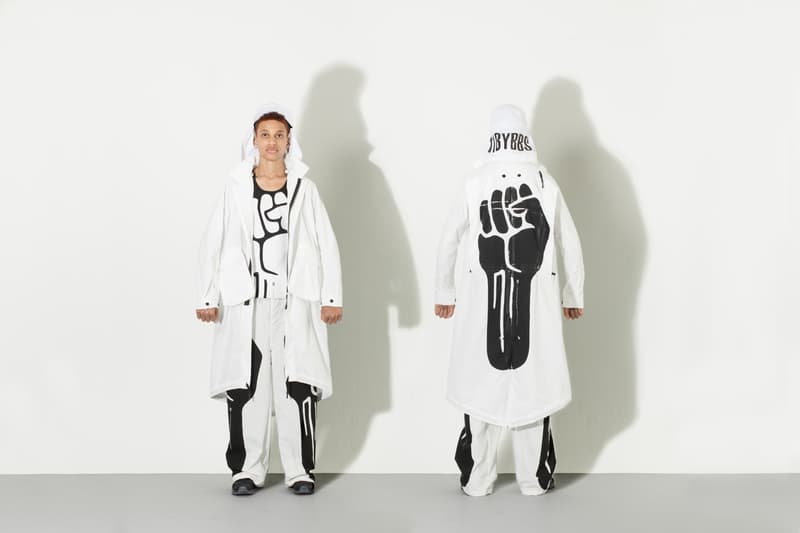 1 of 20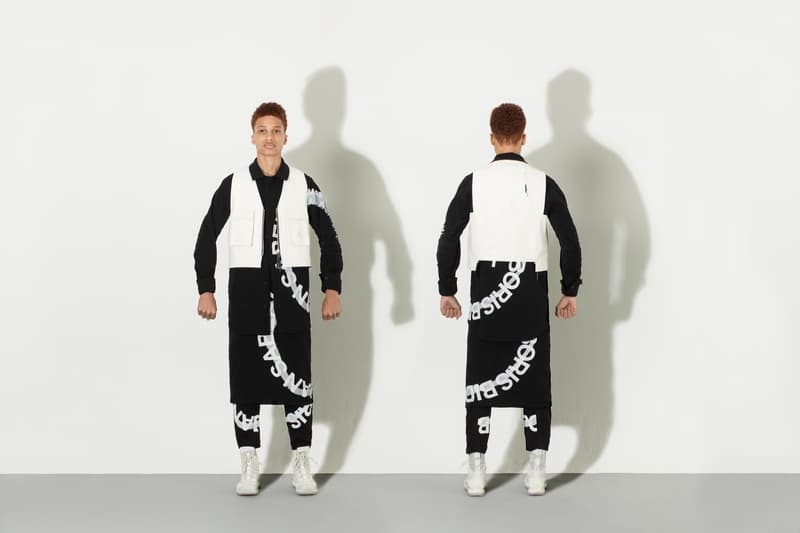 2 of 20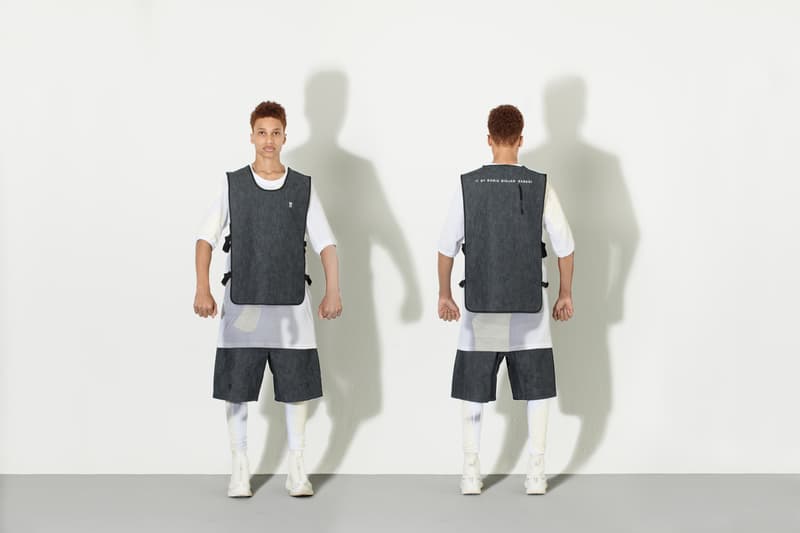 3 of 20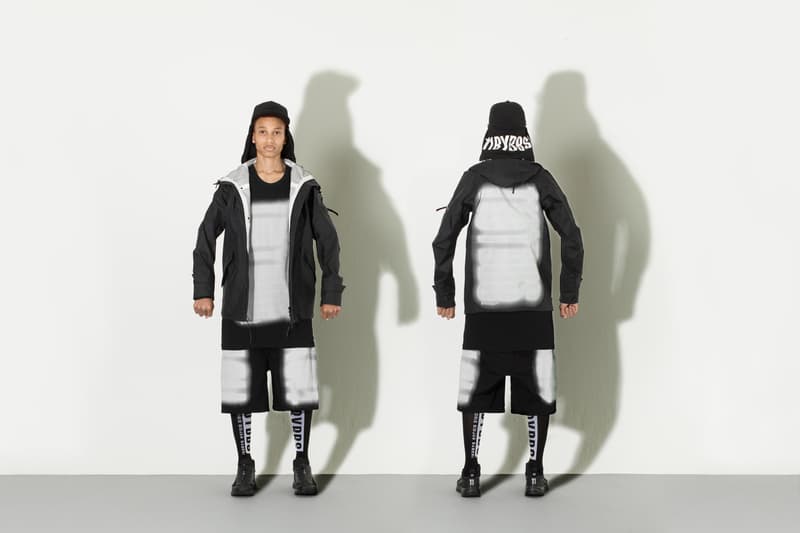 4 of 20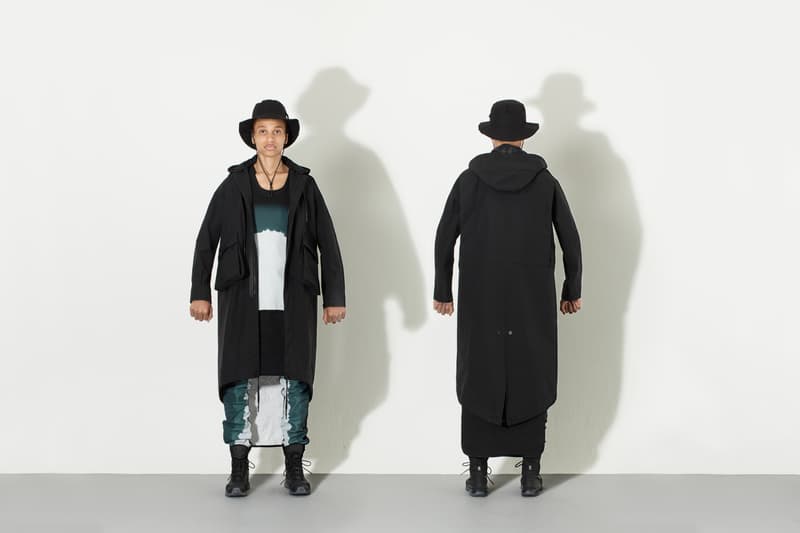 5 of 20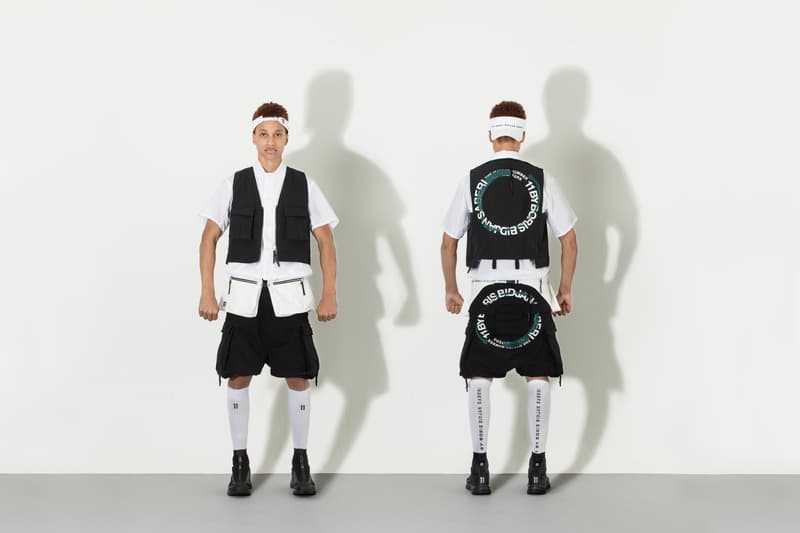 6 of 20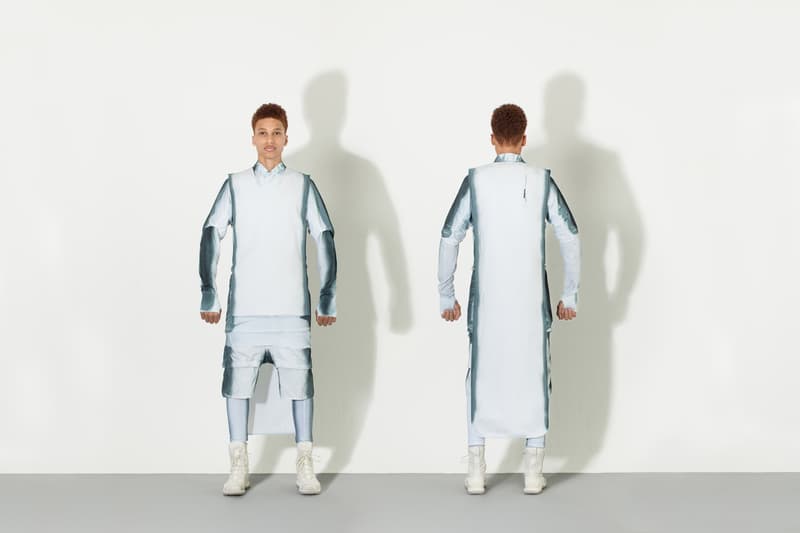 7 of 20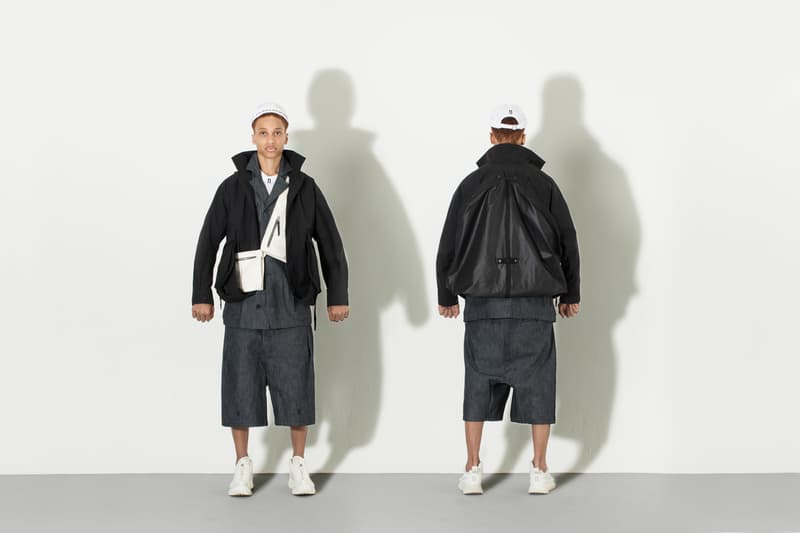 8 of 20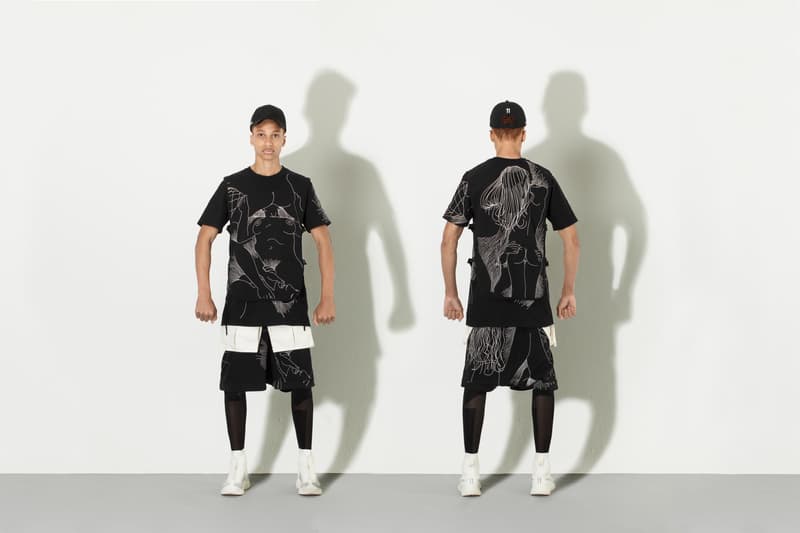 9 of 20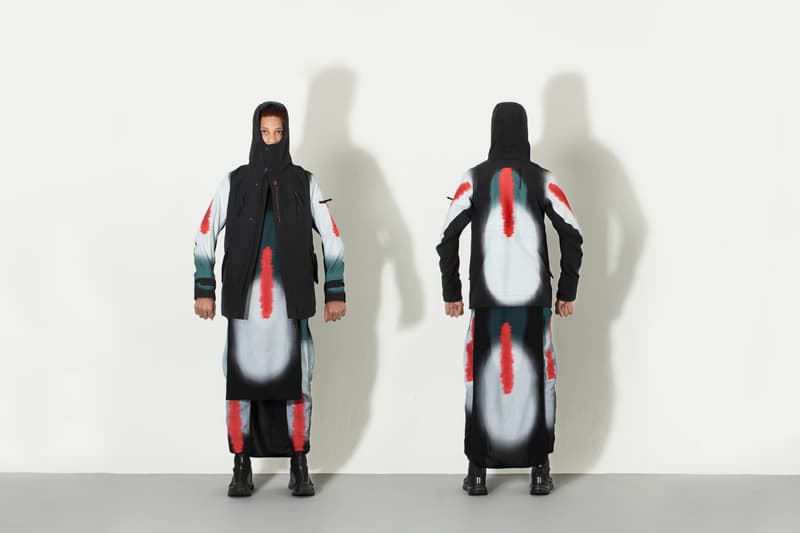 10 of 20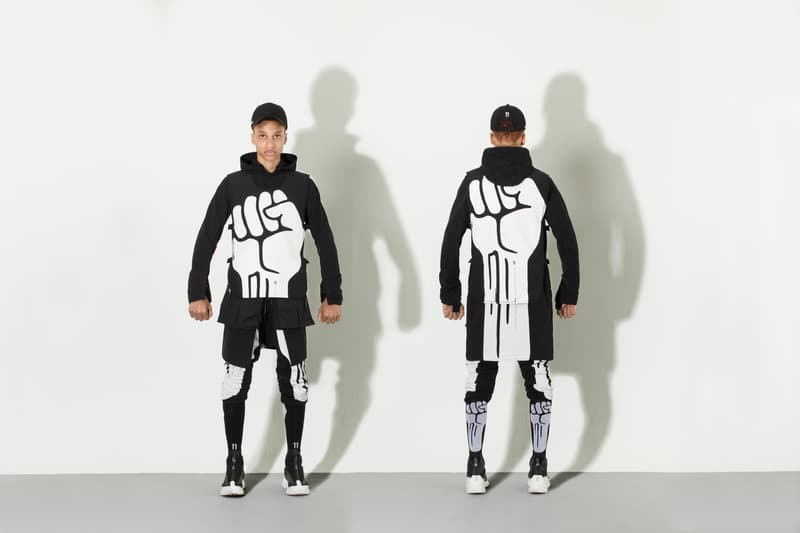 11 of 20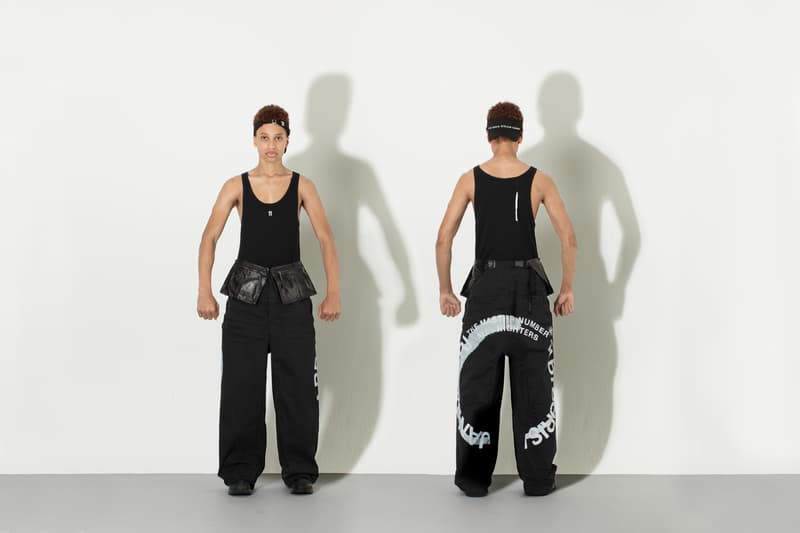 12 of 20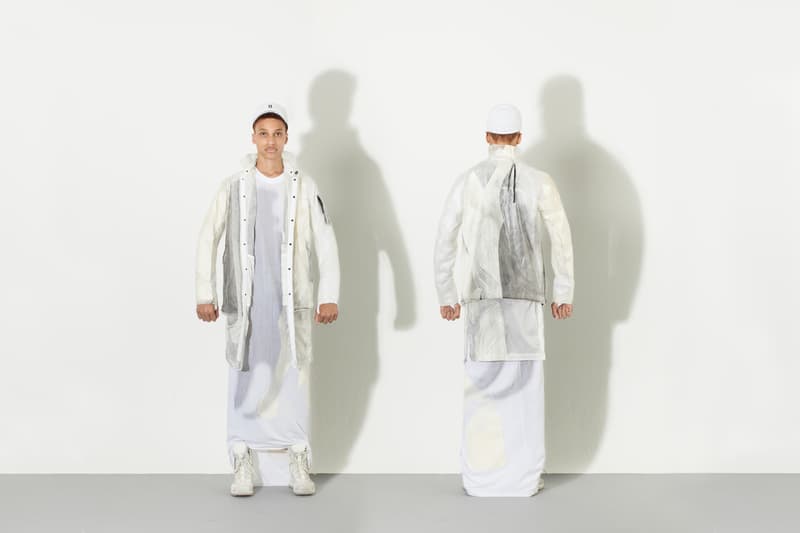 13 of 20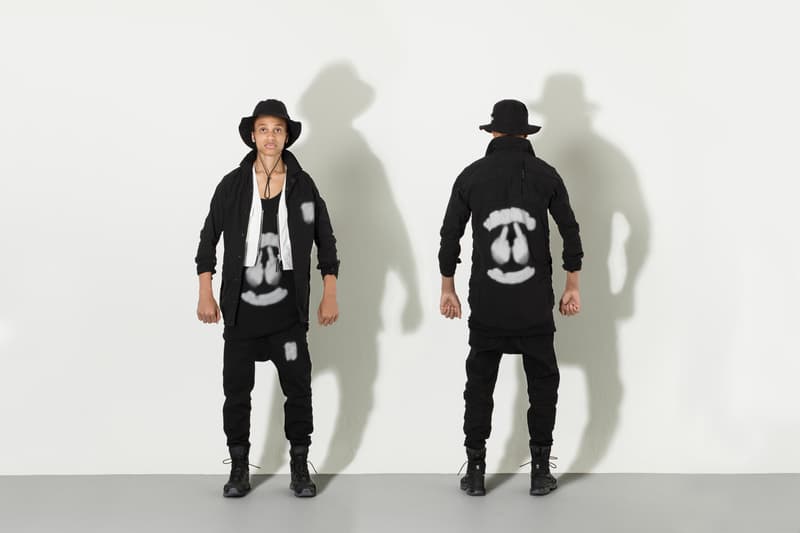 14 of 20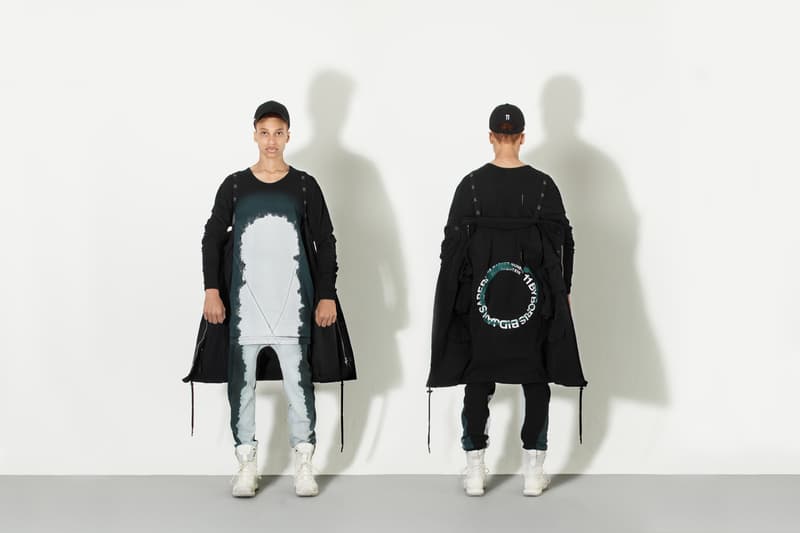 15 of 20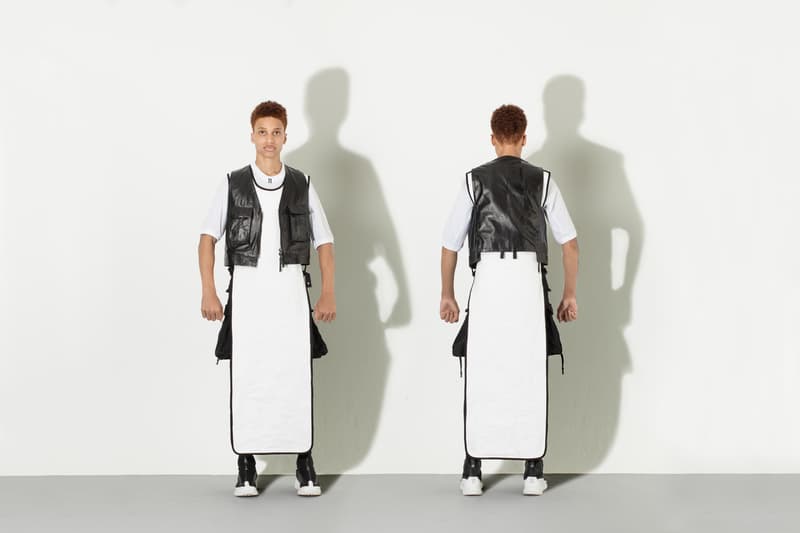 16 of 20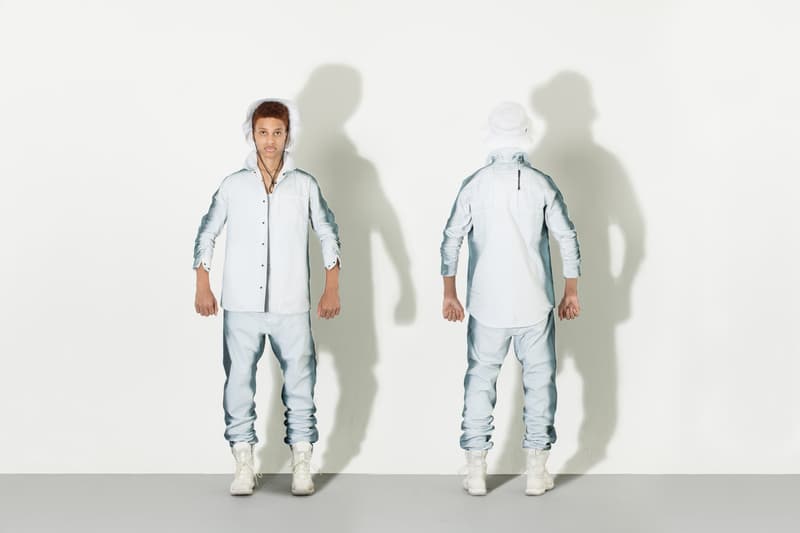 17 of 20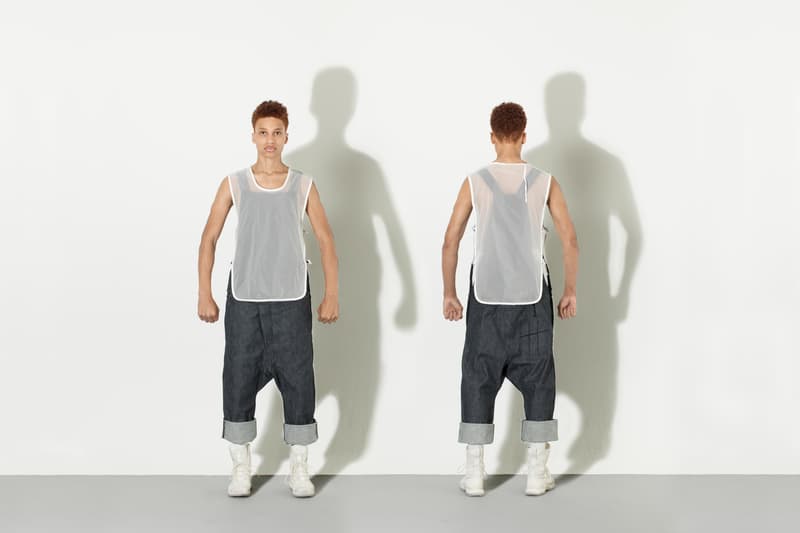 18 of 20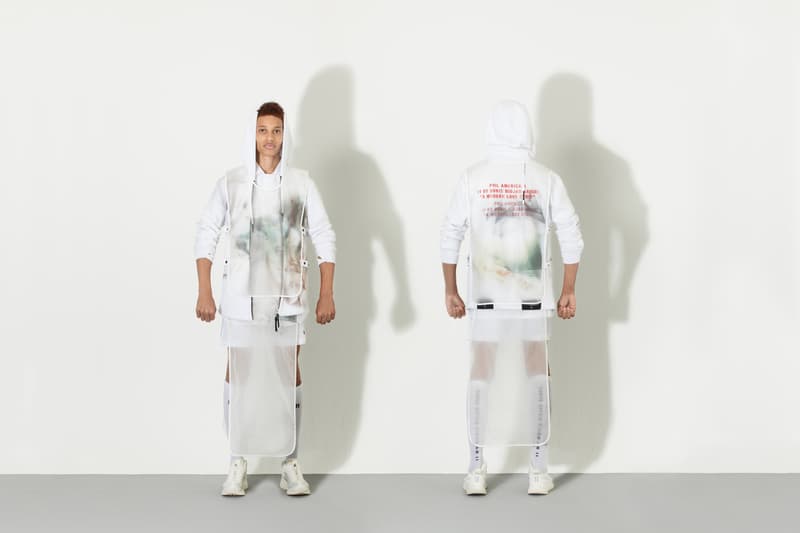 19 of 20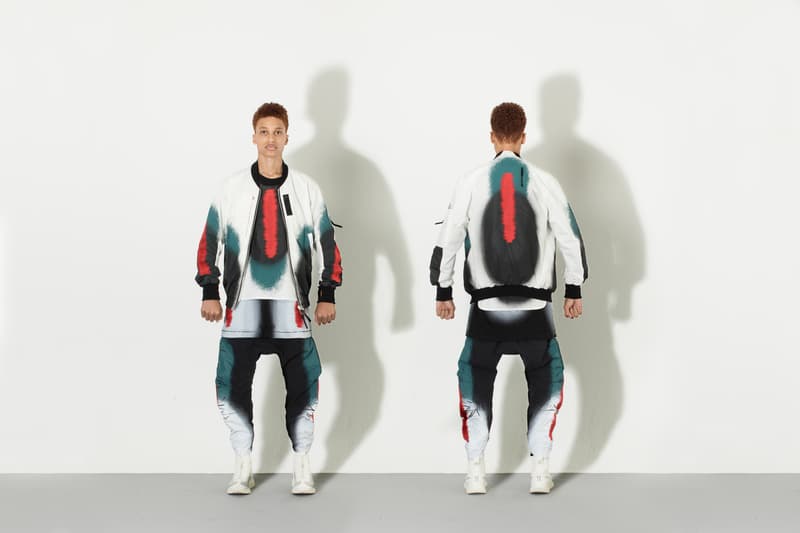 20 of 20
For its 2018 spring/summer collection, 11 by Boris Bidjan Saberi combines UK Mod subculture with optically modified graphics. "Keep the Fight" prominently shows off the fishtail parka which has a raised fist that is a northern soul symbol representing strength and rebellion. On the graphic side of things, light reactive inks are used to blur pieces and challenge perception. Garments in the collection include popular silhouettes like the cargo shorts, vests that turns into a fanny pack and new introductions like the "Bib."
Material selection is always key to Boris's collections and this season light cotton fabrics, translucent materials, thin raw selvedge denim and leather make up a large portion of it. Black dominates the color gamut but is contrasted with white, ecru, blueish greens and red. The latest offerings also show off collaborations with American artist Phil America, Salomon, ORTLIEB and New Era. Phil uses screen printed graphics to bring forth taboo subjects such as porn, sex and sensuality while the other three collaborators feature footwear, travelling and daily goods, and headwear respectively.
Check out the full lookbook above and also Boris Bidjan Saberi's namesake line 2018 spring/summer collection which was shown at Paris Fashion Week Men's.