Weirdo Dave & Richardson Team up for a Fuck This Life Exhibition & T-Shirt
Fans can cop the "Get Wet" design both in-store and online now.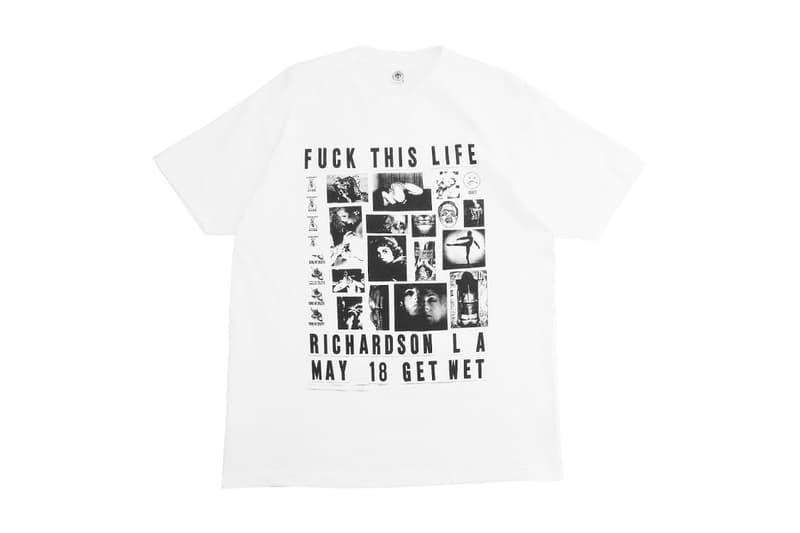 Perhaps best known for his moniker Fuck This Life, artist Weirdo Dave has joined forces with Richardson for a special exhibition. Hosted at Richardson's own Los Angeles flagship, the display is home to some of Dave's "Master Works" and coincides with the release of an exclusive black and white "Get Wet" tee.
Those in the area can catch the works in-store now at Richardson while the tee is available both in-store and online in limited quantities for $36 USD.
Richardson Shop LA
8044½ West Third St.
Los Angeles, CA 90048
United States