Vetements' Demna Gvasalia Is Doing Away With the Oversized Trend
"Eastern Europe is over for me."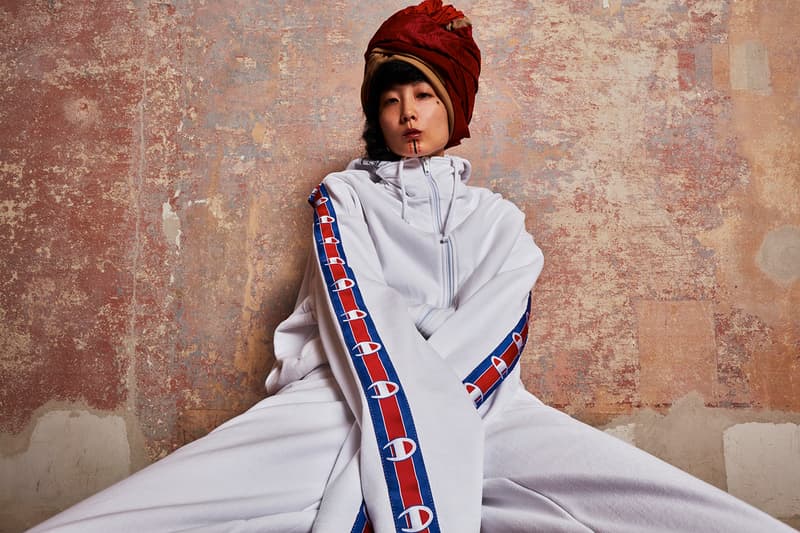 Oversized, baggy and unconventional, that's what Vetements is made of. However, founder/Balenciaga creative director, Demna Gvasalia, is deviating from "loose" and into a more functional approach for his polarizing label. The Georgian designer recently sat down with WWD to discuss Vetements' new course, saying that "Eastern Europe is over for me," and how he "personally wants to move on from there and to use other tools in my creative approach, which is more analytical, which is more based on really observing the way we dress, what we wear, why we wear it."
From the outside looking in, one may categorize Gvasalia's designs for Vetements as absurdist. However, he reveals that the reasoning for these generously cut fits is due to the childhood garments he wore growing up in his native Georgia under Soviet rule. "My whole wardrobe was like this. My jackets were always too big for me because they were supposed to last for two or three years," he expressed. "I think the reason why I like those kind of proportions and shapes is very linked to that."
Not long ago, Gvasalia was nominated to receive the International Award at the CFDA Awards on June 5. Take a look at key excerpts below and read the entire interview at WWD.
On creating functional wares for Vetements:

WWD: So you've moved on from the underground association?

D.G.: I actually moved to Zurich not to be in any kind of scene, that was one of the main reasons, to be in a very pragmatic surrounding where people don't consider the aesthetic side of clothes but more about functionality and the practical side, very down to earth. I really wanted to be away from fashion in its classic sense. Fashion became too much about fashion and forgot about the essence of where it comes from — and that is the product. Whether it's a couture dress or a pair of socks, it's still a product.

On future designs:

WWD: What are you feeling next?

D.G.: Next is more concentrated, more about product design. What we have in Zurich is a creative lab, a library of ideas and concepts and observations that will become products. It's the same approach, but it's less subculture, less underground nightclub scene. It's more into a smart kind of design rather than just doing fashion. That's the next chapter.

It's looking into clothes from a different perspective, also looking at clothes from the digital point of view, how clothes are manufactured in the industrial process and using those things as an inspiration for new clothes.

On technical inspirations:

WWD: Can you give an example?

D.G.: I've been looking at a lot of workwear for people who work in the mountains — farmers, lumberjacks. You have modern kinds of workwear, not just ones in blue cotton: pieces of clothing that are made specifically for those kinds of jobs that consider the temperature, ease of movement, the softness or stiffness of the material — all those things that are very technical that can be a source of many different ideas for new garments that would be considered fashion. It's not made to be embellished, or decorative or flattering. It's made for it to be functional and I think functionality is one of the main things.