Take a Look at Barcelona's New Kit for the 2017/2018 Season
An update of the iconic Blaugrana.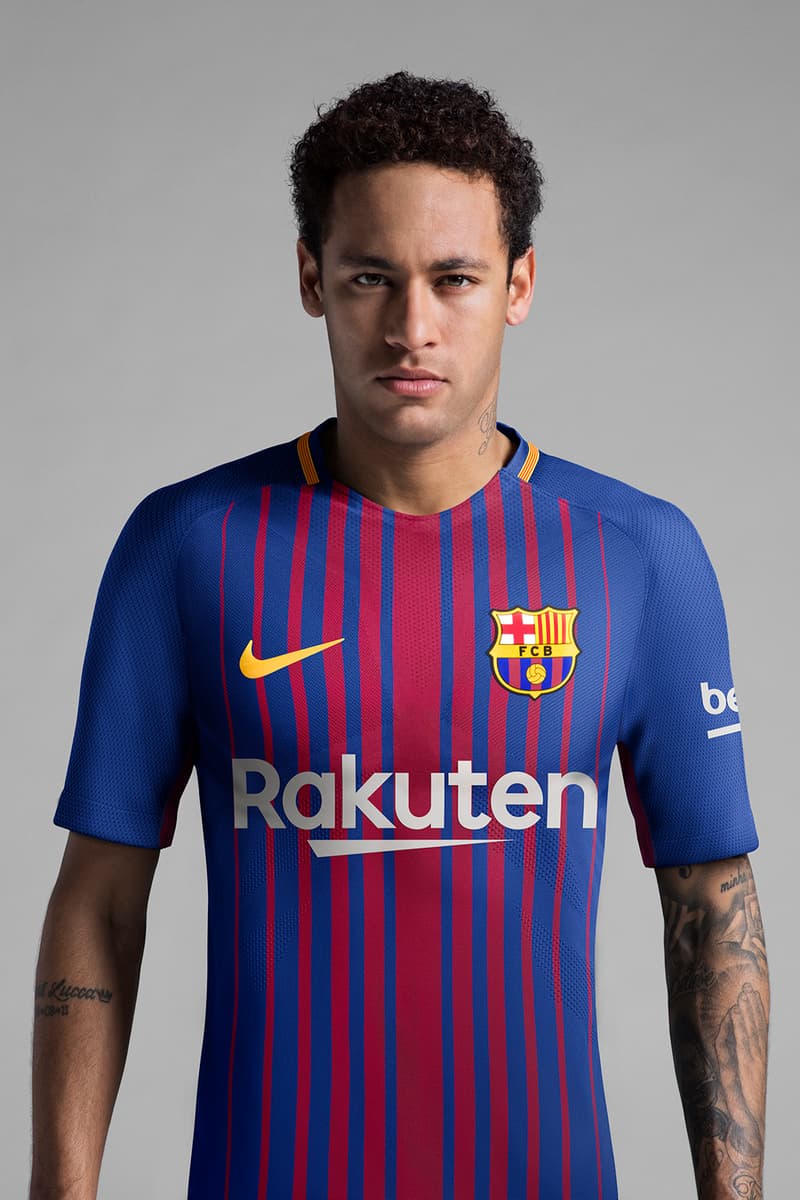 1 of 2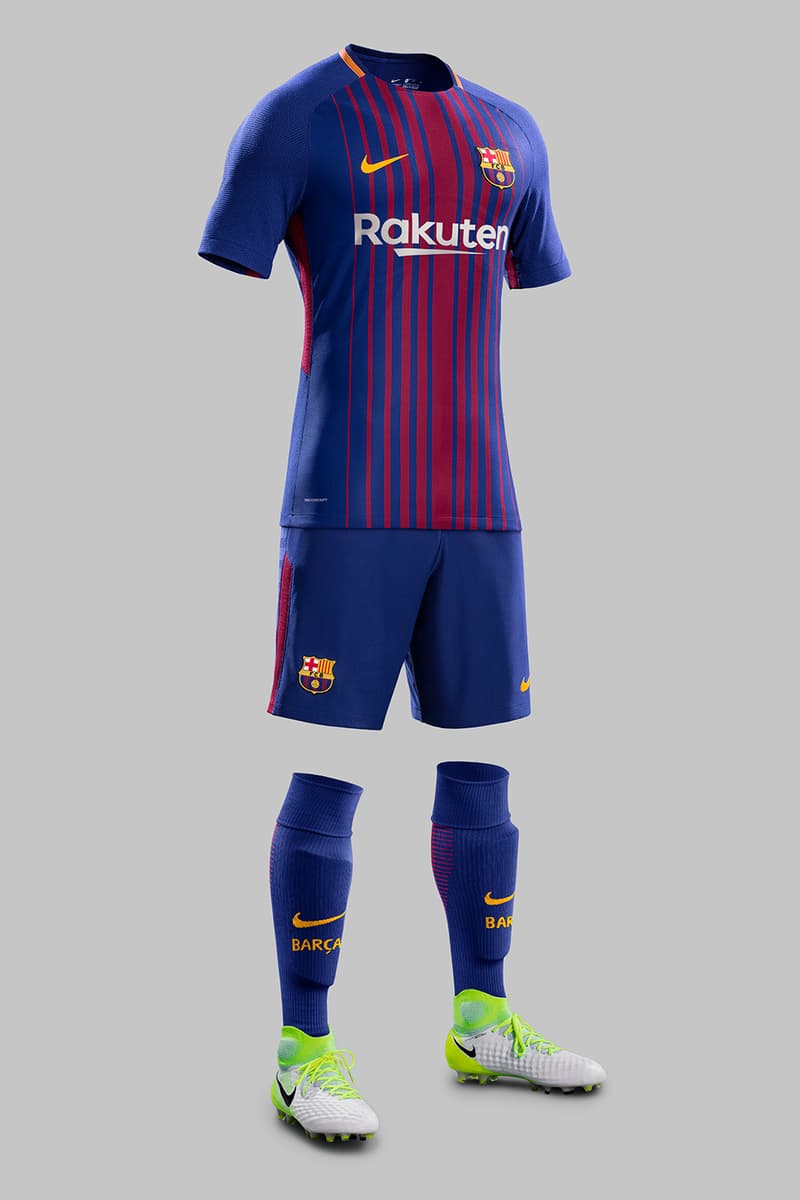 2 of 2
F.C. Barcelona has announced an update of its iconic kit for the upcoming 2017/2018 season. The new kit features the club's classic red stripes on a royal blue background, also known as the Blaugrana, as well as detailing inspired by the club's history and culture. This detailing includes a Catalan flag on the collar, as well as the word "Força" (Catalan for 'strength') on the inner right sleeve and "Barça" on the inner left.
The kit also features some of Nike's top technological innovations, including a geometric pattern of engineered knit zones that enhance the fit for the players, an expanding red stripe down the side of the kit to maximize ventilation, and socks featuring Nike Grip technology. The Swoosh has also continued its commitment to sustainable technology, with each kit being made using 16 recycled plastic bottles.
Another new feature of the kit is the addition of Rakuten as the club's sponsor. The Japanese e-commerce company was announced as Qatar Airways' replacement last year, after agreeing a deal that will see it pay Barcelona roughly $235 million USD over the next four years. Rakuten has been trying to get involved in soccer for a while, and apparently offered Manchester City a record breaking sponsorship deal, although that fell through when Rakuten tried to force the club to swap its traditional sky blue colors in favor of the red more associated with the club's fierce rivals, Manchester United.
The 2017/2018 Barcelona home kit is dropping on June 1, and will be available from Nike's online store and official retailers.