Spotlight: Qasimi
Everything you need to know about the London-based Fashion Brand.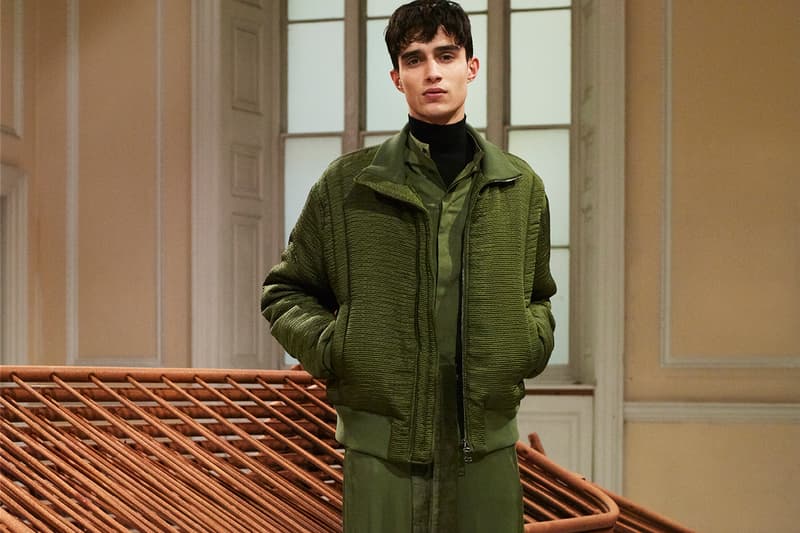 Origins
Qasimi is the work of Khalid Al Qasimi. The brand, founded in 2008, started out as a womenswear label but began making men's clothing in 2009 when the brand was offered a chance to take part in Paris menswear week. Al Qasimi is originally from the United Arab Emirates, he works from both London and Sharjah, saying that he's "always on the move, currently travelling between London and Sharjah every three weeks." The work he does in Sharjah is often separate from his label however, "I work on architectural projects in Sharjah and fashion in London. The two projects are different in pace but similar in creative input."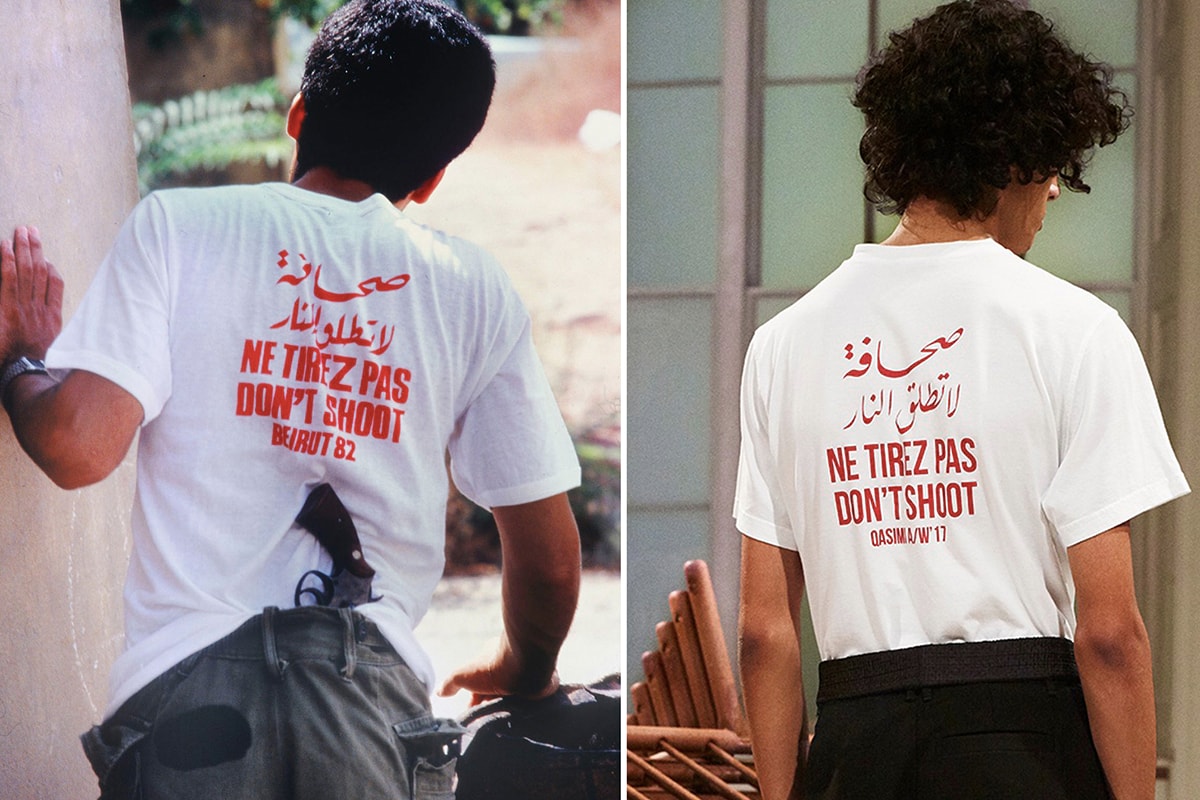 What It's Known For
Qasimi stands out from the crowded menswear market in London because of its approach to design, which sees the brand blend Middle Eastern influences with a distinctly London outlook, an evergreen military influence that goes beyond recreating the M-65 jacket and a focus on including politics into the brand.
When we asked Al Qasimi about why he focused on the blending Western details with the Middle East, he said "I always reference the Middle East in my collections as it is part of my background alongside the UK where I moved to at the age of nine. It comes naturally to me to have these two opposing worlds and then create a new vision." He's also influenced by London itself, "It is a melting pot in itself and has always encouraged multi-culturalism. And besides, of all times it seems fitting to be discussing these subjects today."
These times, where it's increasingly difficult to be apolitical, can also be seen as a reason why Qasimi has made a stand by infusing politics into the brand. "There's always a strong political/historical story behind each collection that refers to the current landscape. And each piece of clothing contains a subtle reference to this within the collection. Ultimately it's a dialogue, where on the surface it may not be so evident, but it is at the core of the brand."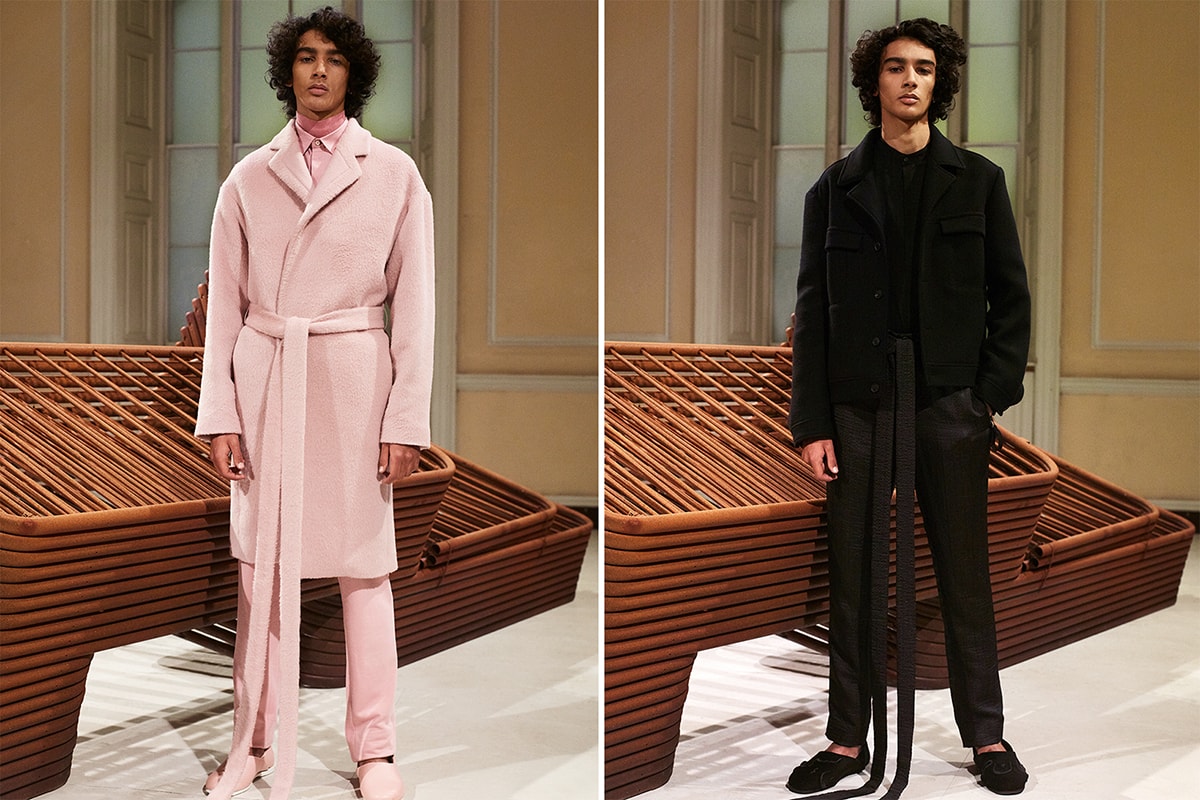 Inspirations/Materials/Fit/Manufacturing
Another core facet of the brand is the military influence. "I often draw inspirations from socio-political issues and military is a strong expression within the field. I use fashion as a medium to have a discourse and exchange points of view. Discussing political issues is a very important aspect I consider, especially when coming from the Middle East."
It can be difficult dressing men for summer but Qasimi has excelled at using lightweight fabrics that can be worn during the most humid of summers. When we asked Khalid how he finds summer weight fabrics for men he replied, "Fabrics that worked well in the past for summer at Qasimi have usually been the linen mix fabrics and lighter cotton voiles. For SS18 we have developed some of these that evoke more of a nomadic feel, which are also juxtaposed against technical parachute fabrics to give it a contemporary feel."
Al Qasimi has previously stated that he wants to expand the label into lifestyle, is this still the case? "Most definitely, it's an ongoing process. We collaborate with various artists and photographers on different projects each season. Currently, we are working with TEVA on customising sandals, alongside a sculptor from the Middle East, and a charity project that we will be announced quite soon."
Highlights
1 of 6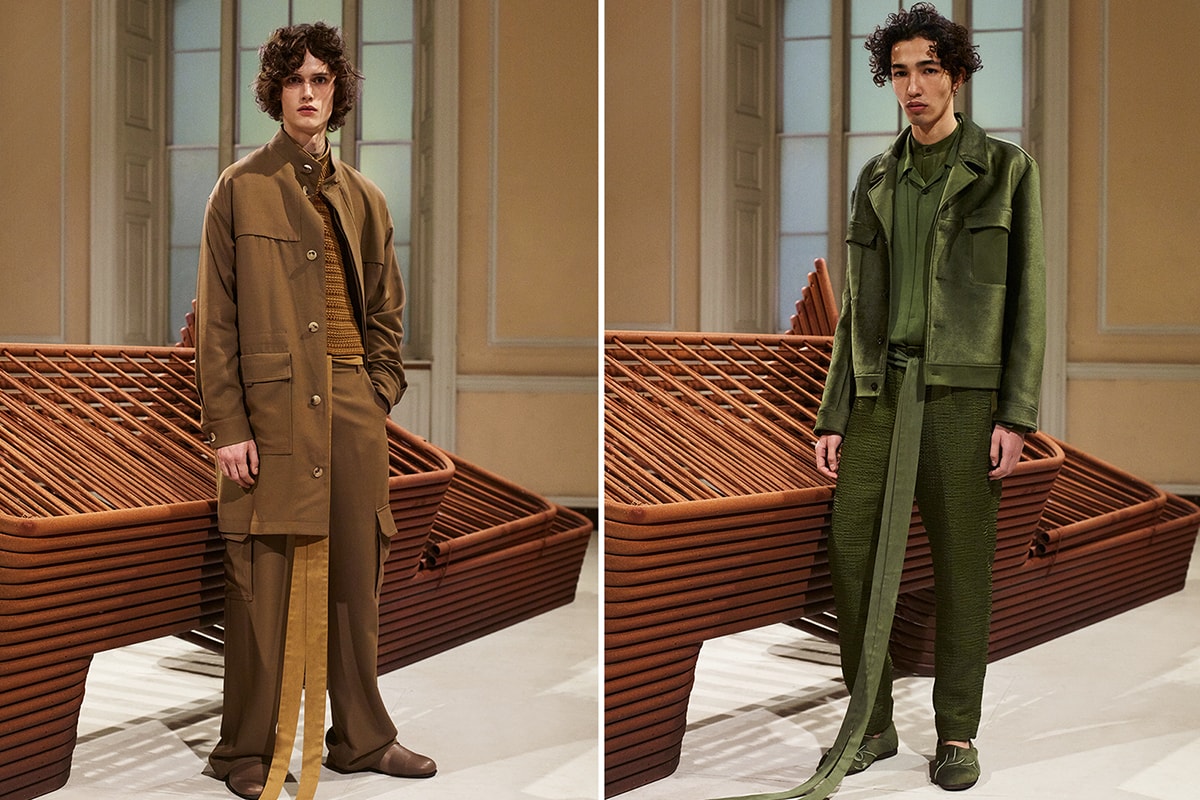 2 of 6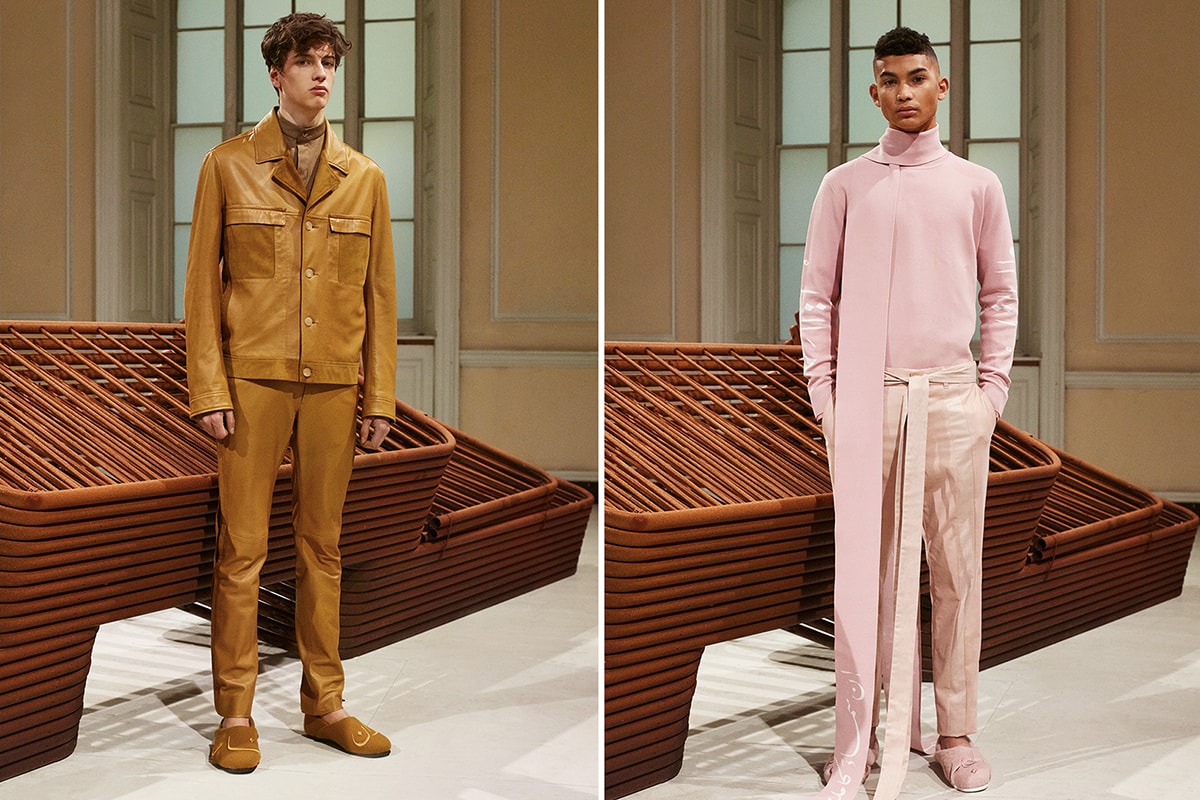 3 of 6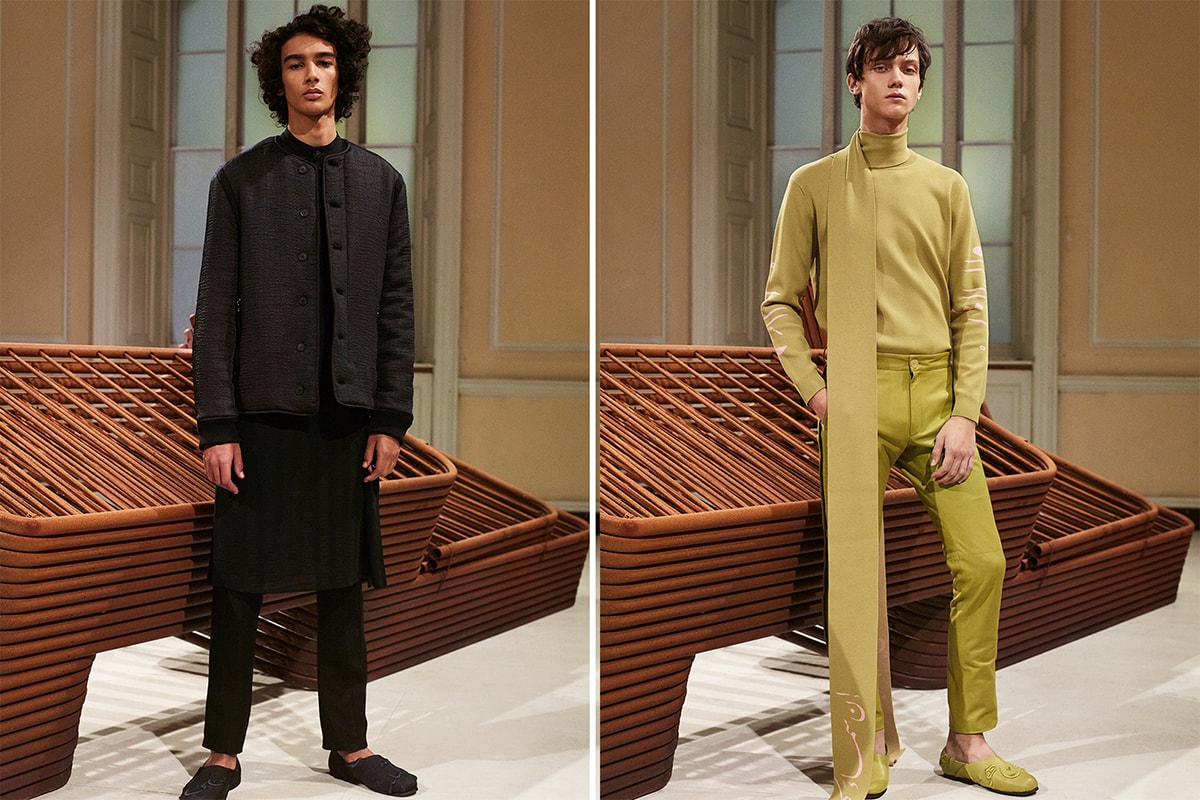 4 of 6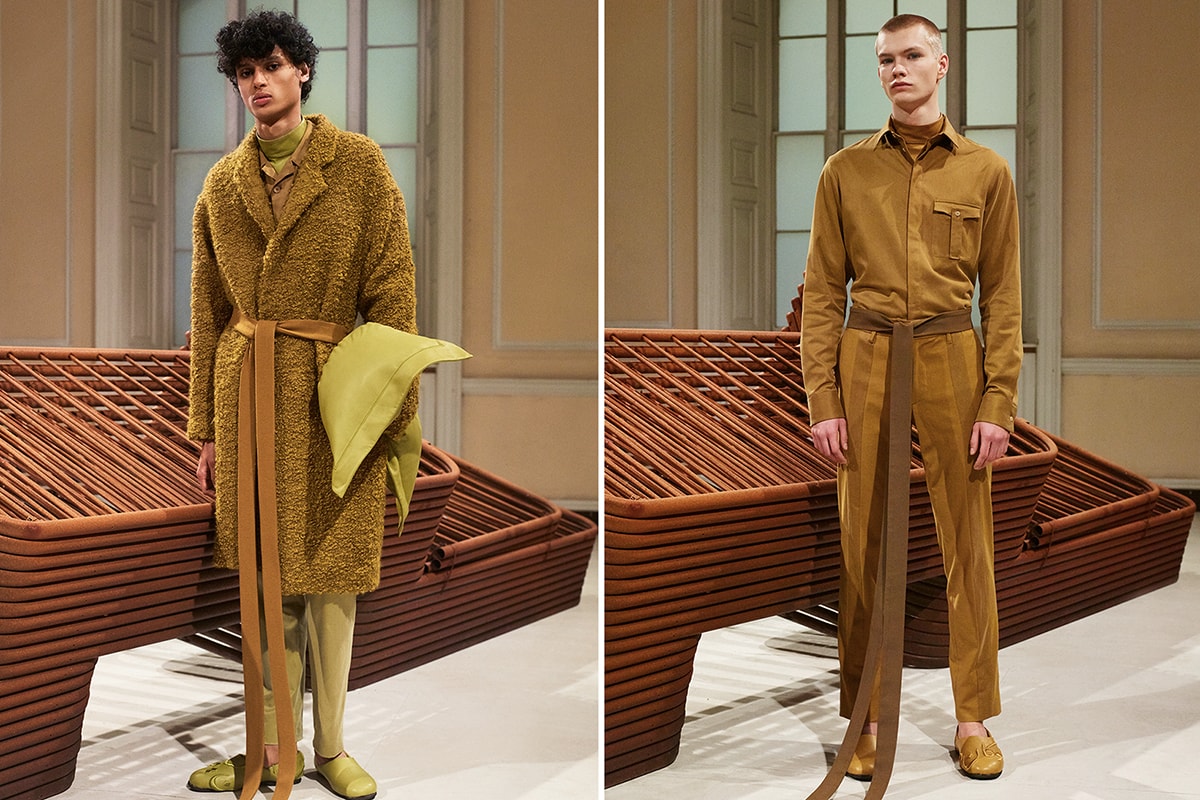 5 of 6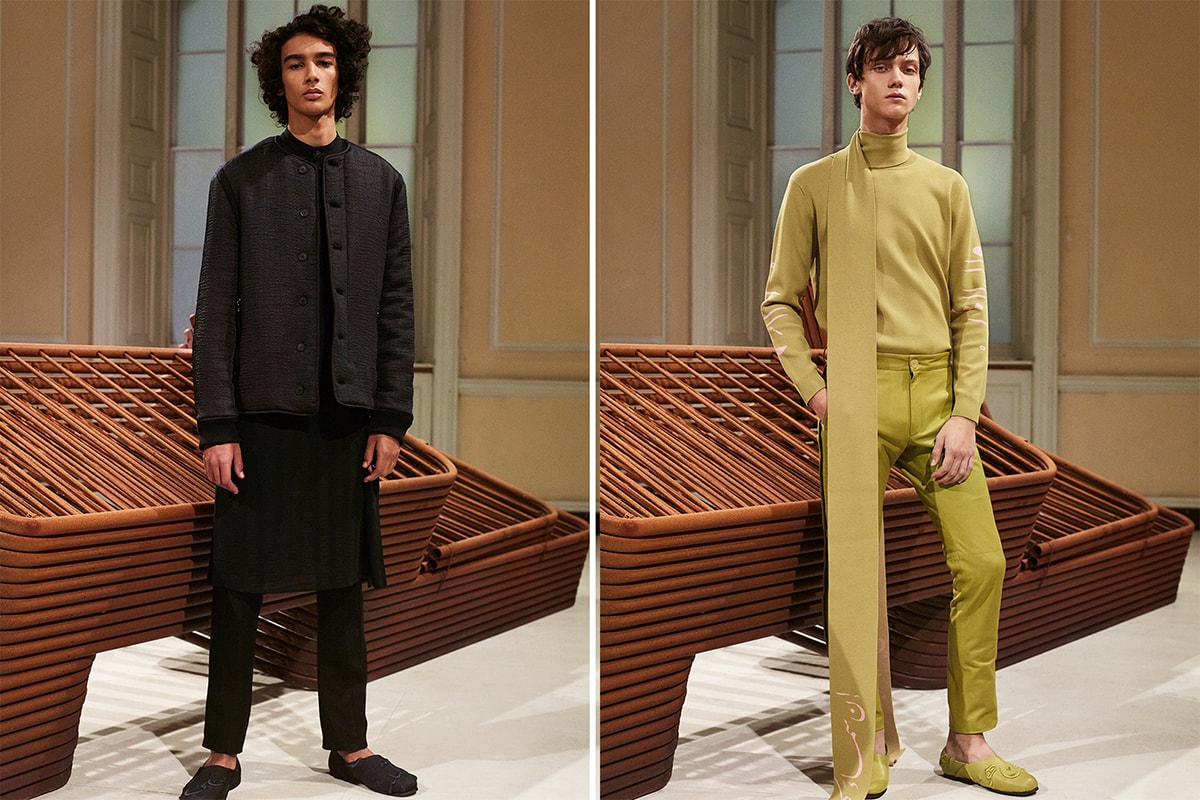 6 of 6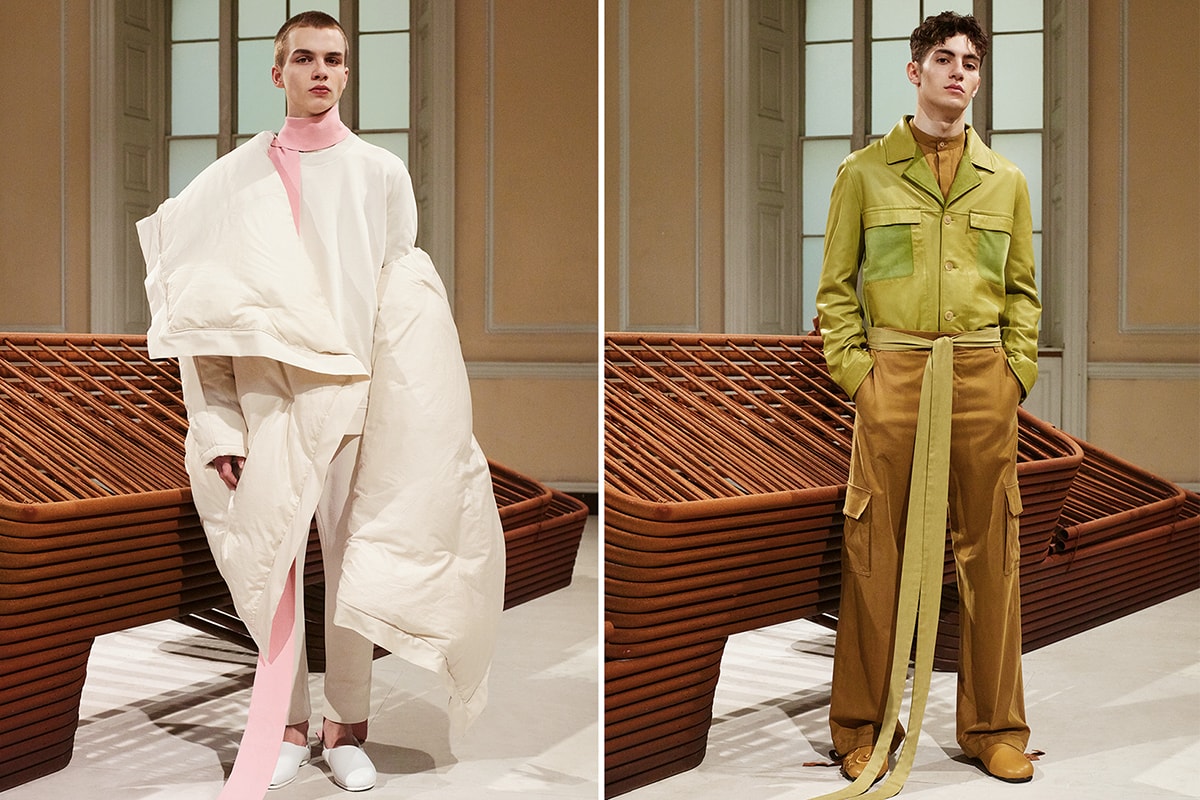 Where to Buy
Price Range
From £115 (T-shirts) to £550 (Jackets)
With the numerous amounts of brands out there on the market today, it's often difficult to narrow down on what to actually go for. While seeing a particular garment worn by your favorite artist or on a set of streetsnaps might sway you, it's still hard and almost impossible nowadays to find that real connection to a label; where you don't even have to purchase an item to appreciate the brand. In our latest series called Spotlight, we distill brands to their essential points such as origins, key pieces, fits and more, so you can get the full picture without having to scour the web.