Smog Free Bike Fights Pollution While You Ride
Clean air cycling.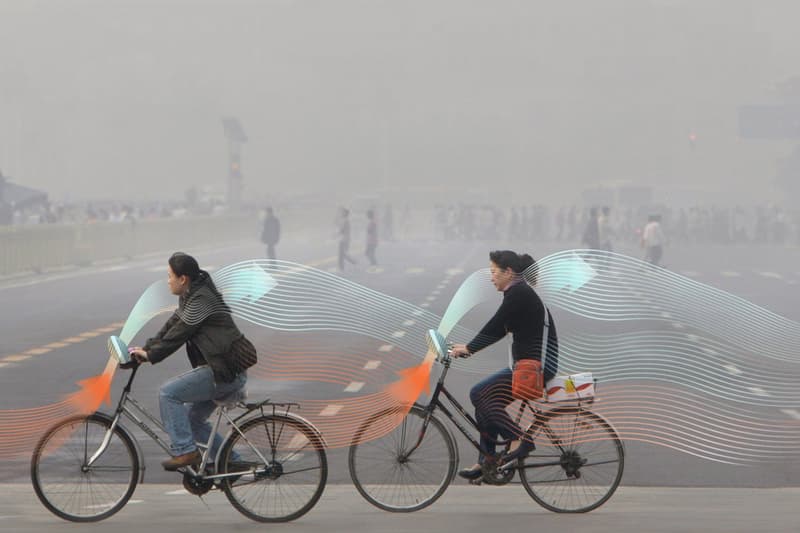 The Chinese government has reportedly green-lit a project aimed at improving air pollution in major cities. Enter the Smog Free bicycle, created by Dutch artist Dan Roosegaarde. As riders pedal, the bike cleans the contaminated air surrounding them. Smog is essentially sucked in through a vacuum-like device on the front of the bike, and then filtered out as fresh air through its vents.
Smog Free bikes happen to be the first form of innovative transportation within Roosegaarde's Smog Free project. The technology for the bike actually derives from Roosegaarde's Smog Free towers, which are located in Rotterdam and Beijing. "Beijing used to be an iconic bicycle city," Roosegaarde said in a statement. "We want to bring back the bicycle — not only as a cultural icon of China, but also as the next step towards smog-free cities."
While the Smog Free bicycle is still in production stages, Roosegaarde and his team are aiming to have the concept carried out in cities that are dedicated to going green and have implemented bike sharing programs.