Nike Air Diamond Turf Receives 'Emerald' Colorway
The new sneaker is expected to drop sometime in the near future.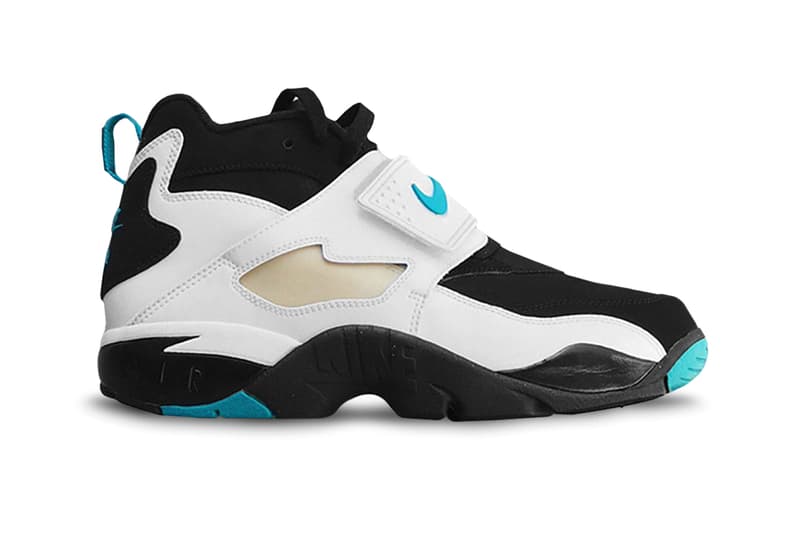 As made famous by 'Prime Time' Deion Sanders back in the day, Nike Sportswear has announced the re-release of the classic Air Diamond Turf in an 'Emerald' colorway. Expected to release during Spring 2017, the new sneaker will feature a leather and nubuck body with a white and black finish with black laces. Nike adds a splash of emerald color on the bottom of the sneaker, as well as on the pull tab and the signature Nike Swoosh on the front strap.
As of right now, there is no official release date for the new sneakers, so keep an eye out for any new information. In the meantime, check out the already available colorways of the Air Diamond Turf, including a slick white, black and red colorway available now.